2023 Hajj: Kwara to Airlift 1st Batch of Pilgrims May 26
The Kwara Muslim Pilgrims Welfare Board says the first batch of intending pilgrims from the state will be airlift to the Kingdom of Saudi Arabia on May 26.
The Executive Secretary of the board, Alhaji Abdulsalam Abdukadri, announced this while speaking during the enlightenment programme for intending pilgrims held at Gerewu in Adewole Area, Ilorin.
He said that the distribution of bags and uniform would begin on May 24.
The executive scribe added that the pilgrims would be vaccinated on May 23.
Abdulkadri advised the intending pilgrims to be law abiding and have good intention of going there to serve God.
He however warned them against engaging in acts capable of tarnishing Nigeria's image.
"We enjoin you to avoid fighting with anybody, avoid indecent dressing and avoid the use of abusive words in the holy land," he said.
Dr Abdulkadir Sambaki also advised intending pilgrims to be law abiding and conscious of Allah in all their undertakings while in Nigeria and the holy land.
"They should abide by the law of Nigeria and Saudi Arabia authorities because there is no room for disobedience for all intending pilgrims," he said.
He said that 3,740 pilgrims would perform this year's Hajj from the state.
The Officer in-charge of the state National Drug Law Enforcement Agency at the Ilorin airport, Hajia Abibat Babaita, also cautioned them not to go to Saudi Arabia with illicit drugs.
She urged them not to go to Saudi Arabia with contraband drugs like cocaine, lexotan and tramadol, among others.
Babaita said that any intending pilgrim on recommended drugs should come with doctor's prescription and not go with commercial quantity.
In his lecture, the Grand Khadi of Kwara, Justice Abdullateef Kamaldeen, advised all intending pilgrims to return any property kept in their care before going to Saudi Arabia, saying that returning from the journey is in the hands of God.
Kamaldeen also urged them to pay off their debts or put it on record for family to see before leaving for the holy land incase of any incident the family will repay the debt.
The Grand Khadi also enjoined them to settle any misunderstanding they have with any body before going performong the Hajj. (NAN)
Pope Francis to Undergo Urgent Hernia Operation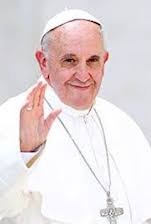 Pope Francis, 86, must undergo an urgent operation on Wednesday afternoon to repair a hernia in his abdominal area and will be hospitalised for "several days," the Holy See announced.
The operation will be performed under general anaesthetic in a procedure which involves an incision in the abdominal cavity.
Reports from a 2021 surgery for a bowel condition said he did not tolerate general anaesthetic well.
Francis' medical team decided in the past few days that the pontiff needed the operation.
He had already arrived at the hospital by midday (1000 GMT).
The Vatican statement said Francis had been experiencing recurring pain.
The pope spent several hours at Gemelli Hospital on Tuesday for what the Vatican said was a check-up.
His procedure, known as laparocele in medical terminology, will be performed there.
In 2021, the pontiff, who is from Argentina, was operated on under general anaesthetic for a bowel condition called diverticulitis.
Part of his colon was removed and he spent 10 days in hospital. (dpa/NAN)
ICPC Solicits Support of Religious Leaders in Anti-corruption War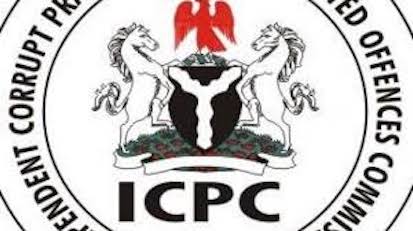 The Independent Corrupt Practices and Other Related Offences Commission (ICPC) has solicited support of religious leaders in the anti-corruption war through advocacy of honesty and uprightness to their congregations.
This is contained in a statement issued on Wednesday in Osogbo by Mr Demola Bakare, the ICPC Resident Anti-Corruption Commissioner in Osun.
Bakare made the appeal at a one-day sensitisation lecture organised for religious leaders in the state.
He said following the role religious leaders' play in shaping attitudes of their followers as well as respect accorded them, it was important for them to be part of the Anti-corruption campaign.
Bakare said that spiritual leaders could use the opportunity of their constant interface with the masses in churches and mosques to preach behavioural change.
He said that the behavioural change would entrench the practice of integrity in the society and result in a better Nigeria.
The ICPC official said that lecture was aimed at sensiting religious institutions to assist in mainstreaming behavioural change/value of integrity and anti-corruption into the society.
Bakare appealed to the religious leaders to speak more about the impacts and consequences of corruption to their congregations.
In his lecture titled: "Leaders in the fight against corruption", Mr Laaro Sulyman, a staff of ICPC, said the commission recognises religious leaders as a major stakeholder in the crusade against corruption.
Sulyman said ICPC believed that the spiritual leaders were important channel of spreading the anti-corruption messages to the grassroots.
He said that they were to speak the truth and disassociate themselves from being used by the political class at the expense of the poor in the society.
Sulyman further tasked religious leaders in Nigeria to spearhead a moral revolution and ethical reorientation for the country.
He said that religious leaders were perceived as embodiments of Godly virtues and should lead by example.
The Imam of Alekwuodo central mosque, Osogbo, Alhaji Hafeez Adediran, commended ICPC for organising the lecture.
Adeniran said the lecture was timely and expository as it gave participants the opportunity to learn more about the anti-corruption campaign as pursued by ICPC.
Speaking in the same vein, Rev. John Adeleke, the Chairman of Christian Association of Nigeria (CAN), Osun Chapter, promised to further spread the anti-corruption message to members through his sermons. (NAN)
Methodist Archbishop Congratulates Tinubu, Gov. Makinde
The Archbishop, Methodist Church Nigeria (MCN), Ibadan Archdiocese, Most Rev. Olumuyiwa Odejayi, has congratulated President Bola Tinubu over his inauguration as Nigeria's 16th president.
Odejayi, who superintends MCN in the whole of Oyo State, also congratulated Gov. Seyi Makinde, on his second term inauguration.
In his congratulatory message issued on Tuesday in Ibadan, the archbishop prayed for Tinubu to succeed in the onerous task of moving Nigeria forward.
He enjoined the president to be courageous in taking critical decisions that would propel Nigeria on the path of irreversible and sustainable development.
He also appealed to Nigerians to support the Tinubu administration.
"On behalf of Methodist Church Nigeria, Archdiocese of Ibadan, comprising Dioceses of Ibadan, Agodi, Elekuro, Oyo and Ogbomoso, I congratulate Gov. Makinde on the successful completion of his first term and inauguration of the second term.
"No doubt your re-election has showed that God sent you to the people of the state for infrastructural and financial development, especially with the shower of blessings (rain) during the first and second term oath-taking,'' he stated.
The archbishop added that the outcome of the governorship election of March 18 showed mass acceptance and wide endorsement of Gov. Makinde.
Odejayi lauded Makinde for directing the creation of Oyo State Mobilisation Agency for Socio-Economic Development (OMASED) in his inaugural speech.
"The agency, you said, would be mandated to establish a public orientation and sensitisation framework into which all agencies and departments of government must key into.
"The framework, you stated, would ensure continuous sensitisation and enlightenment using traditional, electronic and social media and incorporate a timetable for the enforcement of all existing traffic, waste management and street trading laws.
"This will go a long way in checking indiscriminate disposal of wastes, curb street trading and reckless parking of vehicles on Ibadan roads in particular.
"This will also help in checking traffic congestion in different parts of the state capital.
"Your performance during your first time was excellent and we pray that the grace of God will be enough for you to take Oyo State to greater heights as you settle down for this second term,'' Odejayi stated.
He assured the governor that all Methodist faithful in Oyo State would not cease praying for his success in the second term. (NAN) (www.nannews.ng)