2023 Presidency: My Ambition in God's Hand – Lawan
The Senate President, Ahmad Lawan, said his 2023 presidental ambition was in the hand of God, adding that his alleged interest in 2023 Presidency remained a speculation.
Lawan stated this while responding to questions from State House Correspondents after joining other residents of the Federal Capital Territory (FCT), on a Sallah homage to President Muhammadu Buhari at the Presidential Villa, Abuja.

According to the Senate President, his joining the 2023 presidential race under the All Progressives Congress (APC), would be determined by God. He said for now his mandate was to ensure the stability of the country to enable those with political interests to forge ahead with their ambitions.
He disclosed that the Buhari-led administration has been working to put the country in shape through the full implementation of the budget. He explained further that it is only when the country and it's economy are stabilised, that the people would have a place to contest elections.
"I thought you were going to ask me about what we want to do in 2022. We passed the budget for 2022, a budget for consolidation of what we have been able to achieve in 2020, when we had an implementation of 100%."2022 has just finished, another 100% implementation of budget and we're looking forward to ensure that the 2022 budget is also implemented by 100%."If we stabilize our economy, we stabilize our country, then people can contest, but for now everything is speculative and I believe that God, in His infinite mercy, will show us the way." He said.
Lawan pleaded with the citizens to shun partisianship and work towards making the country a better organised society. He equally observed that but for two recessions and the COVID-19 pandemics, the country would have been in a better condition by now. "Today, we are happy to say that we're still making progress, but would have done far better if we hadn't had the COVID interruption. "So, I believe that as a nation, we are moving in the right direction and President Muhammadu Buhari is giving us the leadership that we need.
"And all that we need to do is to continue to support our leaders, continue to support our government and it's in the best interest of everyone. "Let no politics, let no partisanship, let no sentiments derail any of our programs and projects because you need to have a Nigeria first if you are running to take over government at whatever level.
"You need to have a country, you need to have a stable country, you need to have a peaceful country in first place and if you do that, you can contest, for example. But as individuals, we have a date with a history.
"How much do we give to our nation? How much do we sacrifice for the sake of others in our communities and in our country? That determines a lot how far we can go because if we decide to be selfish, then I'm sorry, we may not make that kind of progress that we believe can take us to the Eldorado," he stated.
2023 Presidency: PDP, APC Chieftains Bicker Over  Atiku, Tinubu Chances.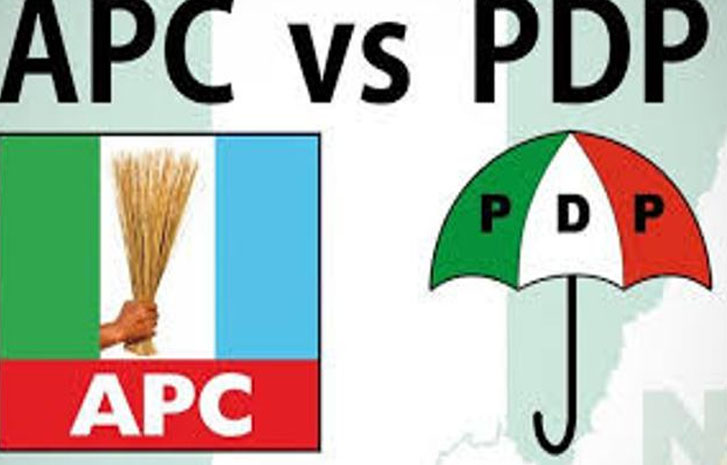 The Ondo Central Senatorial Candidate on the platform of the Peoples Democratic Party (PDP), Mr Ifedayo Adedipe, has said that the crisis rocking the party will not stop it from winning the 2023 general elections.
The senatorial candidate is optimistic that the crisis trailing the opposition party after its presidential primary election will soon be resolved.
Adedipe, a Senior Advocate of Nigeria (SAN) stated this in an interview yesterday in Akure.

According to him, PDP will win resoundingly in Ondo Central Senatorial district due to poor performance of the ruling All Progressives Congress (APC) in the state.
"I have never believed and still not believe in incumbency factor because the so called ruling party has no good record that can secure them victory.
"So, it's left for the electorate to decide if their lives are better off; better secured or united under the ruling party.
"I count on good sense of our people and I think I am optimistic of winning the forthcoming election for Ondo Central Senatorial district," he said.
Speaking on the picking of Vice Presidential Candidate of the party, Adedipe, who described Gov. Nyesom Wike of Rivers as one of the strong pillars of PDP, called on the party leadership to manage post primary election crisis properly and ensure he is well treated.
"This is an internal crisis and nobody can dispute the good performance of Gov. Wike, his resoluteness and charismatic. So, if he fell poorly treated; I believe the leadership needs to address the issue wisely.
"Wike is a rocket party leader because when others ran away, he was there. So, it is natural to feel that he has been badly treated and if you ask me, I fell he has not been well treated in the post primary election arrangements.
"But we still have some months to the general elections and the matter will be resolved," he said. (NAN)
Osita Okechukwu: Tinubu Will Win Election by 60 Percent
The Director-General of the Voice of Nigeria, VON, Osita Okechukwu, yesterday predicted that the All Progressives Congress, APC, presidential candidate, Bola Tinubu, would win the 2023 elections.
Okechukwu said Tinubu would win the presidential election by 60 percent.
The founding member of APC made the prediction while addressing newsmen at the APC National Secretariat in Abuja.
He noted that APC has more lawmakers at the National Assembly, adding that they would work towards Tinubu's victory.
Okechukwu stressed that APC members in the National Assembly would not betray Tinubu in 2023.
He insisted that the chances of the APC presidential candidate winning the 2023 presidential election were very high.
According to Tinubu: "Asiwaju has 60 percent of winning this election. We are in charge of 22 states of the federation. We have the majority in the National and State Houses of Assembly – they are not going to betray him.
"Even in the South-East, that has never been our (APC) stronghold, on the day of the election, we are going there to protect our mandate.
"Tinubu can win in Nigeria if you can't have northern support. No northerner can win without a southern stronghold. That's why I'm giving Tinubu about 60% chances."
Group drums support for Obi A Political support group, under the aegis of Obi Campaign Mobilisation Team, yesterdayday drummed support for Peter Obi, Labour Party's Presidential candidate ahead of 2023 general elections.
The group also called on eligible voters to take advantage of the ongoing voters registration to get registered to enable them to exercise their voting rights during the elections.
Mr Patrick Ochioni, the Convener of the group, while speaking at the event in Karu Local Government Area of Nasarawa state, said the group was solely formed to mobilise and canvass support for Obi's presidential bid.
Ochioni, who is also a Labour Party candidate for Karu – Gitata constituency, Nasarawa state, said the group had confidence in Obi's capacity and competence to entrench good governance in Nigeria.
According to him, Nigerians have suffered enough in the hands of their leaders, especially under the Peoples Democratic Party and All Progressives Congress, noting that it was high time people realised this and vote for a better Nigeria.
Ochioni disclosed that Obi mobilisation campaign team had covered the 13 Local Government Areas of Nasarawa state and spread to 17 states of the federation.
"We need a better Nigeria, the only way we can get a better Nigeria is to go to the streets, markets, mosques and churches to tell our people; and the only way we can have a better Nigeria is by voting Peter Obi.
"Before he became governor of Anambra, he was already a successful business man, he set a record that nobody was able to beat up till date when he led the state for 8 years. "We need somebody who has good managerial skills, competent, intelligent, knowledge of economy; somebody who will make Nigeria a producing nation but not a consuming nation that is known for," he said.
He called on people to vote their conscience but not to mortgage their future by selling their votes to money-bag politicians, adding that a vote for Obi is for employment, security, education, functional health care, infrastructure development.
Also, High Chief Jerome Agbo said Nigerians were worried, given what was happening in the country, noting that Nigerian youths and women looked up to Obi to unify the country, settle insecurity and end university strikes so that children could return to school.(NAN)
APC Upholds MacDonald's Exco in Imo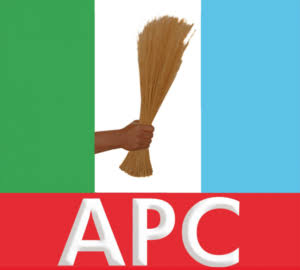 By Jude Opara, Abuja
The All Progressives Congress (APC) yesterday upheld the MacDonald Ebere led State Executive Committee in Imo state.
Deputy National Publicity Secretary of the APC, Yakubu Ajaka told newsmen after a meeting of the National Working Committee (NWC) of the ruling party.
Recall that on the 15th of June, a letter earlier written by the Deputy Secretary, Festus Fonta recognized the leadership of Hon.

Dan Nwafor.
Ajaka said; "The National Working Committee NWC just finished a meeting now and in their decision rescind that letter.
"So the status quo in Imo remains that the MacDonald Ebere led state Committee remains the substantive Chairman of the party in Imo state.
"There is no change of leadership, so what happened was just a mere mistake. The Supreme Court judgement was very clear, the current executive of MacDonald was a product of Congress.
"The Congress that produced Nwafor's group has just elapsed by decision of NEC in 2022. So the current Exco there now is the only recognized leadership in Imo.
"This is the decision of the NWC today".
When asked why the National Secretary was not in the meeting, Ajaka said that the Deputy Secretary who signed was present at the NWC meeting.
NPC Commissioner reaffirmed Plans for a Paperless Census in 2023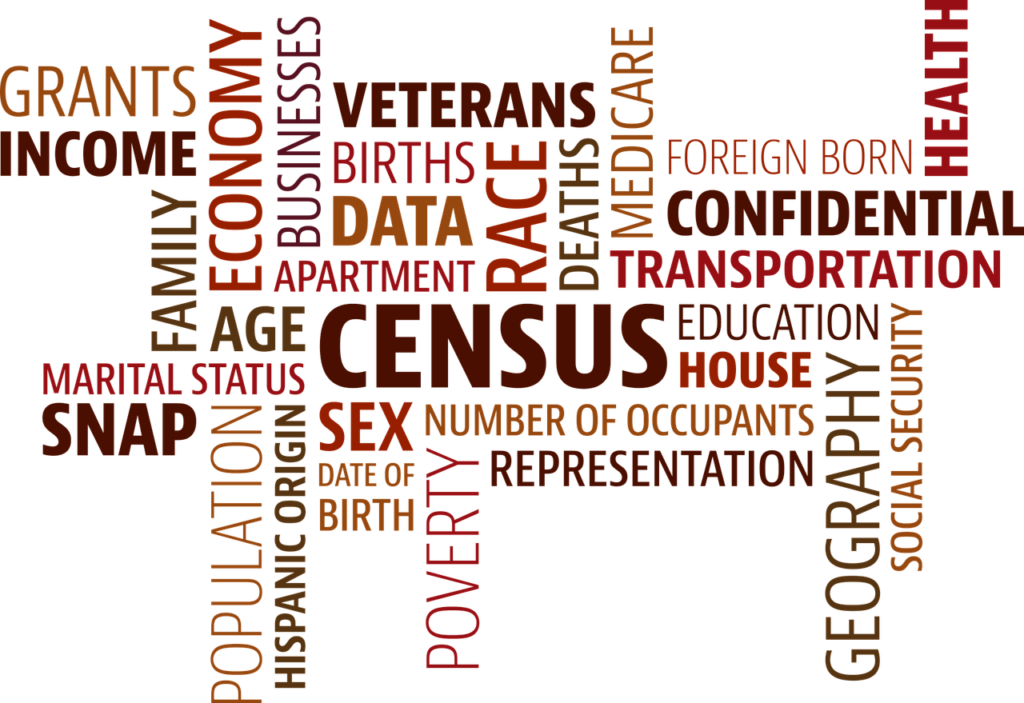 The federal commissioner representing Nasarawa state at the National Population Commission Abuja, Silas Ali Agara, has reaffirmed the commission's plans to conduct a paperless population census using tablets during the 2023 census.


He disclosed this while touring the training centers of enumerators of the trial census across the Karu Local government area, Tuesday.

The Federal Commissioner, National Population Commission NPC, representing Nasarawa state, Silas Agara, visited the training centers which include, Karu Local government Secretariat, Government secondary schools Karshi, and that of Pyanko as well as government secondary school Uke among others.
Addressing the enumerators, Silas Agara, said the paperless census is necessary for Nigeria just as other countries like Ghana and South Africa have already adopted it, calling on the trainees to make sure they understand the practical aspect of the training, stressing that at the end of it, some of them would be supervisors and enumerators depending on the recommendations by the facilitators while those with less performance will be on the reserve list.
Agara told them that the paperless work does not matter the qualifications of an individual but how one can handle the machine, urging them to use the opportunity to improve their skills based on the technicality involved in the work and assured them of adequate security and welfare throughout the twelve days training of the enumerators.
He said those that did not receive text messages but their names were captured in the Master list of Five thousand one hundred and ninety-nine names to be reassured that they are part of the program, admonishing them to cooperate with their facilitators to achieve success.
Some facilitators and enumerators interviewed, Amanda Litini Apatak and Felix Ajuda, applauded the National population commission for allowing them to serve, saying that they have learned a lot with two days of their training.