ACTIVISTS LASH LAW ENFORCEMENT AGENCIES FOR CHILD ABUSE PROLIFERATION
By Prosper Okoye, Abuja
Nigeria's law enforcement agencies have come under fire from child rights activists who argue that their traditional approach to handling juvenile offenders is doing more harm than good. In a bid to curb child abuse and promote accountability, these advocates are pushing for the use of restorative justice methods that empower young offenders to take responsibility for their actions and make amends.
"Restorative justice does not involve simply patting a child on the back when they do something wrong.
Rather, it involves giving the child an active role in the process of realigning themselves with society's standards," the Director of the Child and Youth Protection Foundation, Kolawole Olatosimi explains in a webinar held Thursday, with the theme: "Restorative Justice and Children with the Law. "
Kolawole, who also served as the convener of the webinar, highlighted some disturbing incidents involving children and law enforcement agencies, as well as the media. He recalled a recent incident in Abuja where policemen physically assaulted and tear-gassed children on the streets. He also cited the case of a 14-year-old girl who was maltreated by her husband, leading to her killing him. Kolawole noted that the media did not treat the girl fairly.
Deputy Coordinator of Child Protection Network in Abuja, Michael Adenije, expressed concern that despite numerous trainings by civil society organizations for law enforcement agencies, there hasn't been much improvement in how children in conflict with the law are treated.
"The laws in Nigeria empower law enforcement agencies to dismiss cases of children without going through formal judicial tiers, knowing that in most cases, they are victims of unfair socio-economic conditions which may have led them to commit a crime," he argued.
Meanwhile, Kwara State Justice Ministry Assistant Director, Amb. Daib Abduljkadir, defined a child by law as an individual below the age of 18 years and pointed out that children are susceptible to committing common crimes such as theft, alcohol indulgence, disturbance of public peace, vandalism, rape, possession of weapons, gangsterism, among others.
Represented by Mrs. Musinat Zubair, the Director pointed out that juvenile delinquency is caused by various factors such as family separation, inadequate guidance, social media, peer influence, and bad parenting style.
She emphasized that despite their flaws, children should not be condemned and that restorative justice measures such as community service are effective ways to help them reform. As she put it, "In spite of their faults, children are gifts from God, and should not be crucified."
During the webinar, concerns were raised about the state of juvenile correction centers in Nigeria. Amina Hanga drew attention to this issue, while Michael Adeniji shared a comparative analysis of buster homes in Nigeria and those in other developed societies. He stated that 98% of children sent to buster homes in Nigeria come out with worse behavior than they had before. Adeniji further explained that despite the presence of educational programs in these centers, the use of derogatory language by instructors becomes counterproductive.
Kolawole Olatosimi also highlighted that although the country has changed from the Nigeria Prison Service to the Nigeria Correctional Services, there has been no real change. Ideally, children's buster homes should be under the Ministry of Women Affairs, but they are still controlled by the prison service.
Bilkisu Ado Zango highlighted the lack of adequate provisions to protect children with disabilities when they come into conflict with the law and called for law enforcement officers to be trained in sign language and other skills to handle them.
However, ACN OJ Mitchell from the Nigeria Drug Law Enforcement Agency (NDLEA) expressed optimism that there is still hope to improve compliance with existing rules.
Dorinda Odong suggested that law enforcement officers who pose a threat to the safety of children should be punished, and case findings should be used to prevent the child or others related to them from committing similar crimes.
Immigration attaché at the Nigerian High Commission in Nairobi, Ngozika Chukwu, emphasized the agency's commitment to protecting Nigerian children in conflict with the law in Kenya and providing shelter homes in cases of trafficking before reuniting the children with their parents.
Clement Iornongu called for the adoption of the child right law in all states of the federation to discourage the use of children for begging activities.
Bridget Idoko suggested that children should be given a prominent role in advocating for issues that concern them.
The webinar also featured a didactic session from the legal advocate of Cece Yari foundation, Vanessa Dickson, who provided guidance on areas to focus on in order to institutionalize restorative justice in Nigeria.
Gov. Bago Inspects Site of Demolished Police Station in Niger

Gov. Umaru Bago of Niger, on Thursday inspected the site of a police station demolished by the state government in Chanchaga, Minna.
The governor had on May 29, during his inaugural speech, announced that the police station was built on major water pipeline disrupting supply of water in Minna metropolis.
Bago, who was represented by his deputy, Mr Yakubu Garba, said the structure was disrupting adequate water supply to residents, adding that there was the need to demolish the structure to pave way for free water supply.
He noted that demolishing the police station was part of government's efforts to ensure that metropolitan towns enjoy supply of potable water.
(NAN)
Council Chairman Imposes Dusk-to-dawn Curfew on 3 Communities in Ebonyi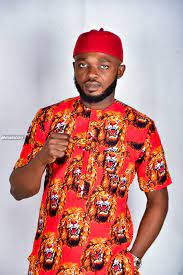 Chairman of Ohaozara Local Government Area of Ebonyi, Mr Chinonso Ajah has imposed a dusk- to-dawn curfew on three communities in the council area.
Ajah stated in Abakaliki on Thursday that the decision followed recurring restiveness in the communities.
He listed the communities as Ọkpọsị, Ugwulangwu and Uburu, the hometown of immediate past Gov.
David Umahi.
The curfew which is intended to check the restiveness, takes effect from 6 p.
m. on Thursday till further notice, he added.
"All forms of movements including activities of motorcyclists and commercial tricycle operators within the areas have been outlawed.
"The people are advised to adhere to this directive to avoid further threat to peace in the council area,'' Ajah stressed.
He advised traditional and religious leaders as well as town union executives to sensitise their subjects on the need to comply with the curfew.
"This is because, violators will be dealt with severely,'' the council chairman stated. (NAN) (www.nannews.ng)
Panic in Anambra Assembly as Armed Men Try to Whisk Away Member-elect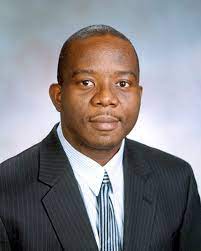 There was panic at the Anambra State House of Assembly as four armed men, suspected to be operatives of the Directorate of Security Services (DSS), tried to whisk away member-elect for Nnewi North constituency, Mr Onyekachukwu Ike.
The armed men drove into the Assembly complex in three vehicles and grabbed the member-elect after he participated in a valedictory thanksgiving mass for the seventh Assembly.
They forced the member-elect into their vehicle and were trying to drive out of the Assembly complex when security personnel quickly locked the exit gate.
The Acting Clerk of the Assembly, Mrs Esther Aneto, and other senior staff lamented that the suspected DSS operatives did not inform them or even the Police personnel at the Assembly before trying to whisk Ike away.
One of the suspected DSS operatives, however, explained that they had a court order to arrest the member-elect.
It took the intervention of the Speaker, Dr Uche Okafor, and the Deputy Governor, Dr Onyeka Ibezim, who came to represent the Governor at the Valedictory session of the seventh Assembly, before the member-elect was released. (NAN)