Africa Must Maintain7% Growth Rate Until 2063 to Eradicate Poverty- AfDB
Africa must consistently maintain a seven per cent growth rate for the next four to five decades to eradicate poverty and reach a high income status.
The African Development Bank (AfDB) Group President, Dr kinwumi Adesina, said this while speaking on the Key Action to Achieving Inclusive Growth and Sustainable Development in Africa at the on-going 2023 AfDB Annual Meetings in Sharm El Sheikh, Egypt.
According to him, the need for accelerating growth to improve the leaving standards and achieve the UN Sustainable Development Goals(SDGs) and the African Union (AU) agenda 2023 is clear.
Adesina said although achieving this goal might be difficult, it was however not impossible for the continent.
On the AfDB outlook report, he said the average Gross Domestic Product (GDP) growth for the continent slowed from 4.8 per cent in 2021 to 3.8 per cent in 2022.
"And this decline is across the board. 31 out of 54 countries in Africa hosted weaker growth rate in 2022 relative to the previous year.
"However, we anticipate growth increase to four per cent in 2023 and to accelerate further to 4.3 per cent in 2024. Yet we must recognise the fluctuation in growth that has defined our parts,'' he said.
Adesina recalled that some countries experienced a remarkable growth rate only to fall back during challenging times, stating that we must learn from this to ensure sustained growth and prosperity.
"We acknowledge that our continent had its share of difficulties, growth-stagnation, decline and even catastrophic-growth and these statistics reminds us of the work that still needs to be done.
"We face an increasingly complex and uncertain world.Health, finance, social-economic and environmental shocks threaten our progress towards the UN SDGs, AU Agenda 2063 and all development goals high-five priorities.
"The challenges of COVID-19, conflict and climate change exposed the vulnerability of our health system and the fragility of Africa growth pillars.
"Especially our high dependency on commodity exports and external finance including debt, remittances, foreign direct investment and development assistant.''
The president said as we acknowledge the challenges before us, we must recognise the incredible potential and opportunities that Africa possess.
According to him, this demographic shift offers us the prospect of demographic dividend, a huge labour force to support Africa's quest for industrialisation and lower production cost.
He said young people are Africa's greatest assets and should be invested in. We must equip them with the skills and opportunities they need to drive the continent forward.
On implementation of Africa Continental Free Trade Area (AfCFTA), Adesina said it would be a game changer because it could increase trade by 52 per cent.
"It will stimulate intra-Africa trade by up to 7 billion dollars per year and it will reduce import from outside the continent by 10billion dollars.
"Our industrial export will be boosted by up to 45 billion dollars and 21 billion dollars respectively and these figures reflect a brighter future for trade and economic growth ratio among African countries,'' he said.
He urged economies on the continent to harness the natural resources which Africa was endowed with as it could generate significant returns, drive the youth and foster job creation.
Adesina said the studies served as a vital road map to guide Africa towards the future where each African nation could achieve an annual GDP growth rate of seven to ten per cent over the next 40 years.
He however said that growth alone was not enough and Africa must address issues of good and prosperous governance, inequality and poverty on the continent.
Adesina said:"We have a responsibility to facilitate green prosperous conformation , diversified growth sources and innovatively champion the need to embrace climate change and support environmental sustainability.
"We must create an Africa that is both economically strengthened , socially equitable and environmentally sustainable.
"Todays event marks a significant milestone in our journey as the study consortiums present their emerging findings to these distinguished audience.
"We eagerly await the final report which will be shared by heads of states and governments .
The AfDB president said as we moved forward our feedback and input were important in helping Africa shape its unique development path.
"One that finds the right balance between a colony, social and environmental dimension why also respecting our diverse environment, institution and aspiration
"Let us move forward together, united in our mission to build the Africa we want. Let us open a new era of shared prosperity and let us transform our continent into a beacon of hope, progress and opportunity for all Africa.
The News Agency of Nigeria(NAN) reports that the AfDB 2023 annual meeting which started on May 22 ends Friday. (NAN)
Oil Spillage: NOSDRA, Stakeholders Move to Tackle Menace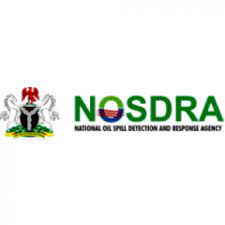 The National Oil Spill Detection and Response Agency, (NOSDRA), has called on stakeholders in the petroleum industry, to take measures that would prevent oil spill in Nigeria.
The Chairman, Governing Board of NOSDRA, and Emir of Keffi, Dr Shehu Yamusa (III), made the call on Thursday in Abuja, at a stakeholders meeting with oil companies operating in Nigeria.
Yamusa said that operators in the petroleum sector shared a common goal of ensuring the effective response to oil spill and sustainable management of the Nigerian environment for national development.
He said oil spillage could be prevented through compliance with extant laws, regulations and guidelines, on environmental management in the petroleum industry.
The Royal Father was represented by Mr Idris Musa, the Director-General, National Oil Spill Detection and Response Agency (NOSDRA).
He said that stakeholders would discuss action plans on the management of oil spills in 2023, with emphasis on reviewing regulatory procedures with regards to reportage.
Others he said, included, the conduct of Joint Investigation Visits (JIV), Clean-Up and remediation of oil spill impacted sites. as well as the conduct of Post Spill Impact Assessment (PSIA), among others.
"The transparent conduct of these processes is very important, not just for the integrity and credibility of the regulatory agency (NOSDRA), but also for sustainable environment management, fair, just and amicable resolution of disputes that may arise therefrom.
"The vision statement of the National Oil Spill Detection and Response Agency is to create, nurture and sustain a zero tolerance for oil spill incidents.
"This can only be achieved if players in the industry take measures to ensure prevention of oil spill occurrence through compliance with extant laws, regulations and guidelines on environmental management in the petroleum industry," Yamusa said.
In his remarks, Musa said that oil spill management was of paramount importance to the agency and other stakeholders in the oil sector.
"We are actually aware of the devastating impacts that oil spills have on ecosystems, wildlife, local economies, the well- being and livelihoods of host communities.
"It is a collective responsibility that we must shoulder together as stakeholders representing various sectors, to tackle this pressing issue head-on, and work towards effective and efficient solutions," the D-G said.
Also addressing journalists on the sidelines of the event, Musa said the agency had made impact in cleaning oil spills in the oil producing areas through the Clean-Up and remediation of oil spill impacted sites.
"As of today, I can tell you that NOSDRA as an agency, has certified about 40 cleaned-up impacted sites in Ogoni land and there are almost about the same number in the process at different levels of operations.
"None is less than 50 per cent, in another few months, we will be recording about 70 to 80 per cent clean-up sites in Ogoni land," the D-G said. (NAN)
Tinubu Directs NEC to Work on Subsidy Removal Palliatives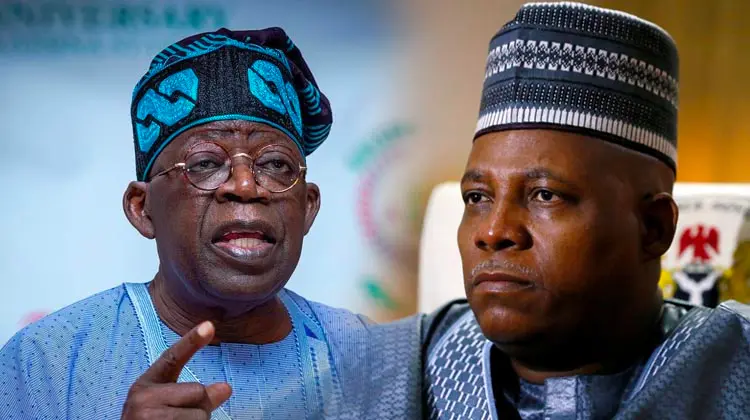 By Mathew Dadiya, Abuja
President Bola Tinubu, yesterday directed the National Economic Council (NEC) led by Vice President Kashim Shettima to device an approach and begin the process of working on interventions to mitigate the impact of subsidy removal on the Nigerians.
Governor of Ogun State, Dapo Abiodun, stated this after leading some major oil marketers on a courtesy visit to the President at the State House in Abuja.
Addressing correspondents after the meeting, Abiodun, who was a former chairman of the oil marketers association, stated that the marketers expressed solidarity with the President for removing the N4trn subsidy burden, a move that can enhance the Federation Account Allocation Committee (FAAC) allocation to states.
The group of marketers subsequently announced their intention to donate to 50 to 100, fifty-seater mass transit buses that would run on CNG, costing N100m each and N10bn cumulatively, to cushion the effect of the removal within the next 30 days.
They are hoping other corporate bodies can emulate their action.
The President's meeting with the oil marketers comes amid the controversy and protests trailing the removal of subsidy on Premium Motor Spirit known as petrol.
President Tinubu, during his inaugural speech on May 29 at the Eagle Square in Abuja had announced the removal of subsidy payment on petrol. The President said that the immediate past administration of Muhammadu Buhari did not make provisions for subsidy in the 2023 budget beyond June.
Many Nigerians had expected that the new price regime would come into effect by July 1 but almost immediately after the presidential pronouncement, queues resurfaced at filling stations across the country even as retail outlets hoard the product and increase prices.
Already, a litre of petrol is being sold at over N500 across the country following NNPC price adjustment and the presidential pronouncement on subsidy removal.
Fuel queues have since surged for the vital commodity, compounding the traffic situation in parts of the country, even as transportation cost skyrocket to more than 100% increment.
The Organised Labour had resolved to embark on a nationwide strike beginning Wednesday but was restrained by a court order of Monday, June 5, 2023. The Organised Labour subsequently shelved its planned strike after a meeting with the Federal Government late Monday.
ICAN Tasks New Accountant General on Nigeria's Financial Stability
By Tony Obiechina, Abuja
The Institute of Chartered Accountants of Nigeria (ICAN) has called on the new Accountant-General of the Federation, Dr. Oluwatoyin Madein, FCA to ensure financial stability, transparency and accountability in Nigeria's financial sector.
The President of ICAN, Dr. Innocent Okwuosa, gave the charge when he paid a visit to the AGF in her office in Abuja.
In a statement from ICAN, Okwuosa noted that the position of the Accountant-General of Nigeria carries immense responsibilities, especially now that Nigeria stands at a pivotal juncture, facing a rapidly evolving economic landscape, changing regulatory frameworks coupled with endemic corruption.
He said, "As the Accountant-General, you have the responsibility for maintaining the financial stability, transparency and accountability of the nation as a whole."
He however, assured her of ICAN's continued support to her office to ensure effective management of government finances, implementing, monitoring, and evaluating the country's budget and other fiscal management obligations.
''We understand the enormity of your responsibilities and we will continue to encourage you and all our members in the public service and private sectors to adhere to the profession's ethics to succeed" he added.
Okwuosa also used the opportunity to inform the AGF of the ICAN Accountability Index (ICAN-AI), one of the Institute's innovations to contribute to the promotion of accountability and transparency in the Federation.
It is a novel and first-of-its-kind Index developed to assist the adoption of best practices in Public Financial Management (PFM) in all tiers of government.
He added that the ICAN-AI has been ratified by several national and international organizations (such as, the World Bank, the Public Expenditure and Financial Accountability (PEFA), the International Federation of Accountants (IFAC), among others) as an equitable and professional way of monitoring Public Financial Management practices.
The Accountant- General in her response expressed her appreciation to the ICAN team for the honor.
She said, "I acknowledge the enormity of the task and I am aware that the expectation is very high especially in relation to accountability and transparency which I believe the Institute has a lot of resources in stock to give all its members and non members to follow, the ethics of the profession is there, beckoning on us on how to handle our activities, so as not to be caught in the web.
"Thank you for bringing this to the fore, we cherish them and it will continue to be our watchword in the office of the Accountant- General".