Agriculture Innovation: 10 Tech Trends to Watch in 2022
By Robbie Richards
By 2050, the demand for food will surge 70%, in line with rapid population growth. A UN study found that about 9.9% of the world's population still goes hungry, so the thought of feeding almost 10 billion mouths is a daunting prospect. With environmental changes hard to predict, we must turn to innovation in agriculture technology.

 Thankfully, the signs so far offer hope. We don't have to wait three decades to see how innovative agricultural solutions can influence human life in the future. Read on to discover innovation and technology in agriculture to watch out for in 2022. We'll explore technologies that change the way farmers grow, transport, store, and manage their produce.

1. BEE VECTORING TECHNOLOGIES
When it comes to U.S. crop production, honey bees are worth $20 billion. These insects are essential to human survival, so there is increasing innovation in agriculture equipment to help protect bees and maximize their pollination capabilities.
BVT uses commercially reared bees to deliver targeted crop controls through pollination, replacing chemical pesticides with an environmentally safe crop protection system.The system doesn't require spraying water or the use of tractors. Instead, the scientifically designed bumblebee hive allows bees to pick up a trace amount of pest control powders on their legs to spread as they travel within the field. This innovation in agriculture technology supports improved sustainable farming, crop yield, and soil quality. BVT's solution is suitable for many crops, including blueberries, sunflowers, apples, and tomatoes, and it also works for farms of all sizes.
2. PRECISION AGRICULTURE
Precision agriculture is an agricultural resource management strategy that collects, processes, and evaluates data and offers insights to help farmers optimize and increase soil quality and productivity.Management decisions count on precision agriculture data points to improve farmland and farm produce across several key areas, including:
Resource use efficiency
Sustainability
Profitability
Productivity
Quality
This innovation in agriculture technology uses big data to aid management decisions, enabling farmers to control crop yield variables like moisture level, soil condition, and microclimates to maximize output. It relies on remote sensing systems, drones, robotics, and automation to improve crop health and optimize agricultural resources, leading to more productivity. Grand View Research projects that the global precision farming market will hit $16.35 billion by 2028, growing at a 13.1% CAGR. The organization believes increasing government support and the growing need for efficient crop health monitoring will drive market growth.
3. INDOOR VERTICAL FARMING
The average yield of rice per hectare is between three and six tonnes. However, farmers don't have to face this limitation when using indoor vertical farming. This Indoor vertical farming grows farm produce stacked above another in a closed and controlled environment. The technology uses growing shelves mounted vertically to increase crop yield in limited spaces. Quite often, the shelves don't require soil—they're either hydroponic or aeroponic:
Hydroponics is a gardening practice that grows plants in water and nutrient solutions.
Aeroponics suspends the roots of the crops in the air, with emitters intermittently spraying them with water and nutrients.
Indoor vertical farms enable growers to control variables such as light, temperature, water, and sometimes, carbon dioxide levels, allowing them to get healthier and bigger yields.Other benefits of the technology include 70% less water usage, which conserves energy, and reduced labor costs due to the use of robots for harvesting and planting.
4. LIVESTOCK FARMING TECHNOLOGY
Emerging livestock technologies provide farmers with data-driven insights, allowing them to streamline farm management, improve animal care, and boost productivity. Here are some of the many innovations redefining livestock farming:
Automated dairy installations milk cows automatically without human intervention, and the milk sensors also help farmers monitor the milk quality.
Automated cleaning systems remove waste, enabling cleaner as disease-free environments.
Armenta's non-antibiotic treatment uses acoustic pulse technology (APT) for bovine mastitis, a cow disease responsible for over $6 billion annual losses in the U.S. and Europe.
Automated feeder systems provide animals with feeding mixtures tailored to their specific needs and in the right amount.
Faromatics employs robotics, A.I., and big data to increase animal welfare and farm productivity.
5. LASER SCARECROWS
Pesky birds or rodents can be a menace to growing crops in an open field. In the past, farmers relied on traditional scarecrows to ward off hungry invaders. But today, farm owners and managers are turning to high-tech devices with motion sensors to keep birds from pillaging crops.After discovering that birds are sensitive to the color green, a researcher from the University of Rhode Island helped design a laser scarecrow, which projects green laser light. The light isn't visible by humans in sunlight, but it can shoot 600 feet across a field to startle birds before destroying crops.Early tests with laser scarecrows found that the devices can minimize crop damages by reducing the bird population around farmlands by up to 70% to 90%.
6. FARM AUTOMATION
Farm automation brings together agricultural machinery, computer systems, electronics, chemical sensors, and data management to improve equipment operation and decision-making, and ultimately, reduce human input and error. Reduced labor time, higher yields, and the efficient use of resources are driving the large-scale adoption of the technology. Farmers now use automated harvesters, drones, autonomous tractors, seeding, and weeding to transform how they cultivate their crops. The technology takes care of menial and recurring tasks, allowing them to focus on more critical functions. As with any field (no pun intended), automation can help employees save time, as the technology reduces the need for people to actively partake in a task. Thanks to automation, most farmers now spend more time with their families than before.

7. REAL-TIME KINEMATIC (RTK) TECHNOLOGY
Robert Salmon, a UK-based arable farmer, found that constraining farming machinery to a permanent lane significantly reduced damage to the soil. "Allowing machines unconstrained travel across the land can result in virtually all of the land being run over, which compromises the drainage and friability." In 2016, Robert planned to transition his 4,800 acres to a 12-meter controlled traffic system where all the farm machines will use the same permanent traffic lane.
Implementing a controlled traffic system requires accurate techniques, which are almost impossible with traditional GPS systems. RTK technology can provide centimeter-level accuracy, which enables farmers to accurately map their fields and constrain vehicles permanently on the same lane. It transmits the correct positioning information to tractors by radio signal, allowing them to stay on track while moving. This innovation boosts soil health and productivity, increasing output with less input.

8. MINICHROMOSOME TECHNOLOGY
According to Agritech Tomorrow, the growing population and demand for food mean that farmers will need to increase crop production by at least 23% to maintain our current living standards. So, losing entire yields to pests is a major problem as the global population grows.
Genetically modified food has taken some flak over recent years, with studies suggesting it may be linked to allergic reactions or include harmful toxins that can expose humans to health risks. Another issue is that G.M. food production can disrupt natural biodiversity or release toxins into the soil.
Luckily, there is hope on the horizon. Agricultural geneticists can apply minichromosome technology to enhance a plant's traits without altering the genes in any way. Since minichromosomes contain small amounts of genetic material, it's possible to use this technology to make plants more drought-tolerant or resistant to pests without interfering with the host's natural development.
In short, minichromosome technology allows genetic engineers to create crops that require fewer pesticides, fungicides, and fertilizers, reducing reliance on harmful chemicals. It also lets them achieve bio-fortification and enhance a plant's nutritional content.

9. FARM MANAGEMENT SOFTWARE
Many farmers burn the wick at both ends as they struggle to keep on top of a heavy workload with little help. The bigger the farm, the more daunting it is to oversee all operations. But in the age of SaaS, there is an app for just about everything—including farm management. Farm management software is an integrated platform that provides real-time data and information, like a digital checklist, to assist farmers with tracking daily activities. With this monitoring and reporting software, farmers can improve decision-making throughout all operations.
FarmERP, an enterprise resource planning solution, allows farms to streamline their processes and enables seamless collaborations. It lets users manage procurement, supply chain, finances, and processing from a single hub. This innovation in agriculture technology will continue to advance as internet-enabled devices become ubiquitous. Mordor Intelligence predicts the farm management software market will witness a CAGR of 11.2% in the ten years leading to 2026. 

10. WATER MANAGEMENT TECHNOLOGY
Irrigation is a vital method of providing water to drylands that usually have insufficient rainfall in order to make them arable. However, while this is a crucial aspect of farming today, many farmers still irrigate their fields with wasteful amounts of water the same way the Mesopotamians did over 4,000 years ago.
Besides wasting over two-thirds of the water, flood irrigation can overwater plants, affecting their growth. It could also carry excess fertilizers into streams and lakes, contaminating freshwater sources. Innovation and technology in agriculture offer farmers more sustainable ways to provide sufficient water to plants. For instance, N-Drip, a micro drip irrigation system, allows water to slowly drip to plants' roots, creating the right environment for crops to thrive. The technology reduces water usage by up to 50% and improves crop quality.

FINAL THOUGHTS
In an age where environmental concerns and climate change fears are at an all-time high, sustainable farming is a hotbed issue. Our population is growing, and increasing shortages of land and water pose a significant threat to the longevity of the human race as we know it. But while many politicians stall and deflect, agriculture technology startups are busy taking action.From advancements in precision agriculture to farm automation, genetics, and water management tech, innovations in agriculture technology provide the means of smarter, safer, more productive farming. MassChallenge offers new startups the opportunity to partner with rising talent in the Agtech industry. As you connect with experts, corporations, and communities in the industry, you can pursue the latest trends and agricultural technologies to transform your business and the future of our world.
Culled from Masschallenge.org
VCDP Holds 3-Day Enterprise Training for Agri-businesses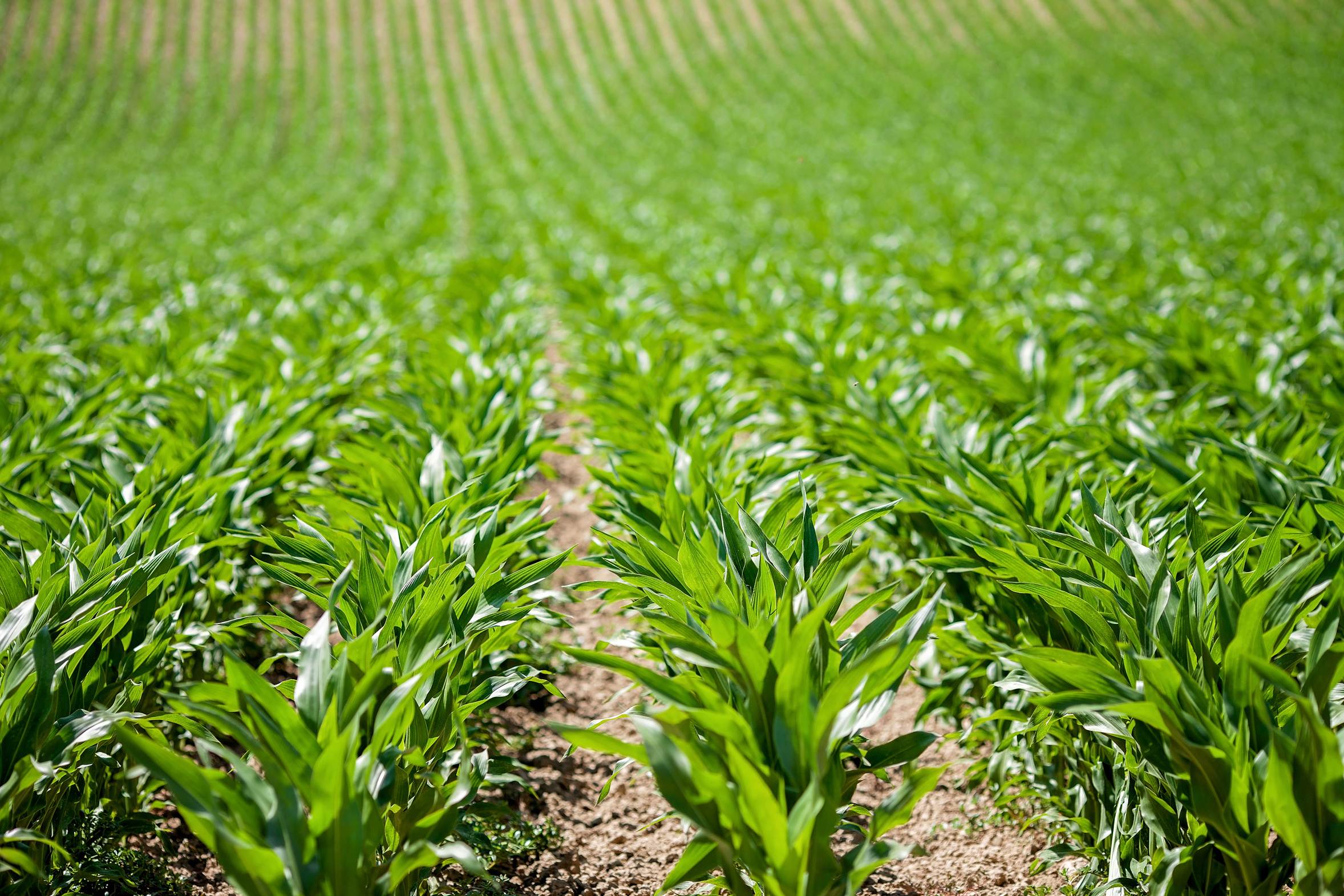 From David Torough, Makurdi
In a bid to mainstream nutrition sensitive intervention and harness potentials along commodity value chain while empowering youth and women, the Federal Government, International Fund for Agricultural Development, Value Chain Development Programme (FG/IFAD-VCDP) held a 3-day youth enterprise training for Agri-businesses at the IFAD-VCDP premises, Makurdi, the Benue State Capital.

The six session training equipped participants with practical knowledge on how to process Vitamin A Cassava to snacks (Combo-bite, bread, chinchin, queens cake, Cassa-flakes), Processing of rice flour as substitute for baking flour, Processing of cassava peels to animal feeds as well as de-stoning and packaging of milled rice.
There was also an intense training for some youths on knapsack application and calibration as well as an entrepreneurship class for establishing a One-Stop Agro input shop.
According to IFAD-VCDP Rural Institution, Gender and Youth Mainstreaming Officer (RIGYMO), Mrs Sandra Agber 41 male youths, 39 female youths and one adult female were beneficiaries of the training.
She revealed that, the need to engage and empower youths and women to be self-employed in a sustainable manner and to add value to agricultural produce was the primary justification for the training.
Mrs Agber disclosed that though the training is a youth empowerment programme, women were prioritized in line with VCDP's gender mainstreaming initiative hence the high number of female participants particularly in the rice and cassava processing trainings.
In his remarks during the opening ceremony, VCDP State Programme Coordinator, Mr Emmanuel Igbaukum charged the participants to take the training serious as VCDP is poised to continually supporting its farmers to maximize output as well as harness all potentials along agriculture commodity value chain.
He disclosed that participants would be given start up kits to support their various enterprises.
Two participants, Babara Yaaya and Veronica Chigba, who were trained on rice processing and One-stop agro shop establishment respectively, in their separate remarks at the end of the training appreciated IFAD-VCDP for their unceasing support to farmers and agripreneurs in the state and prayed God to give them the strength and resources to upscale these interventions.
NASCO Has Empowered Millions of Farmers in Nigeria – Lalong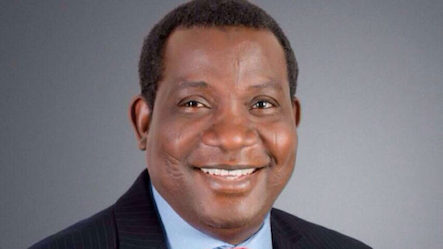 From Jude Dangwam, Jos
Plateau State Governor, Simon Bako Lalong has said Nasco Food Limited has empowered millions of farmers in Nigeria in the last 57 years of its existence as it targets to cover the West African Sub-region.
He said with the coming on board of a multi-billion Naira investment new Cornflakes Plant supported by the Bank of Industry through First Bank of Nigeria Plc is a positive indicator that Plateau State has indeed regained the confidence of investors as a viable destination for both local and foreign capital inflows in the country.

Lalong stated this yesterday during the inauguration of the new NASCO Cornflakes Plant, held at the NASCO Food Ltd Industrial Area, in Jos, the Plateau State capital.
He said the development cumulatively now integrates into the President Muhammadu Buhari administration's drive to develop the agriculture commodity supply chain, for which maize has been recognised as one of the most important commodities; adding that the overall goal of the initiative by NASCO is the creation of jobs and wealth for Nigerians.
"It is instructive to note that since NASCO began its operations 57 years ago, millions of Nigerians from the post-independence generation to young Nigerians today have all been able to share almost identical experiences from having used the different product categories which NASCO has come to be known for."
Governor Lalong further disclosed that "NASCO's adoption of the policy of back-ward integration in sourcing maize as its chief input for the production of cornflakes had empowered thousands of farmers on the Plateau and across many locations in central Nigeria. This had directly impacted on the volume and quality of the maize that its suppliers were cultivating".
He however lamented that Plateau State is not yet a highly industrialised State that can create opportunities for employment to the teeming youths which over the years are limited to "government MDAs, few NGOs and CSOs, a handful of Financial Institutions and the relatively small number of SMEs operating in the state.
"This means there is a great need to invest in companies that have the capacity to scale up in the way that NASCO has done, in order that we can increase employment opportunities and improve the revenue generating potential of the state," Lalong added.
The Chief Executive Officer and Chairman of Nasco Group in Nigeria
Attia Nasreddin said NASCO has been a household name not only in Plateau State and Nigeria, but across the African continent having been around for almost six decades and identified as an icon of quality.
He hinted that the new multi-billion naira plant is expected to double its production capacity by increasing its supply chain and extending as well as widening its reach to more households in Nigeria and throughout the ECOWAS sub-region of Africa.
Nigeria Has Over 10,000 Species of Traditional Medicinal Plants — Mamora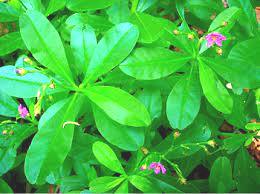 Minister of State, Health, Sen. Adeleke Mamora, says Nigeria is endowed with over 10,000 species of medicinal plants.
He also said the country had good arable land and climatic conditions for harnessing the potentials of the plants, for health, social, economic and other benefits.
Mamora said this in Abuja at the opening of a conference on Traditional, Complementary and Alternative Medicine (TCAM).

The conference was organised by TCAM, in collaboration with the Federal Ministry of Health.
The News Agency of Nigeria (NAN) reports that the World Health Organization identified medicinal plant as the whole or part of a plant that contains bioactive substances that can be used for therapeutic purposes or serve as precursors for the synthesis of drugs.
Nigeria has a full-fledged TCAM Department in its ministry of health responsible for the formulation, review and implementation of policies and guidelines for research, development and regulation of herbal medicines.
The country launched the Traditional Medicine Policy in 2007, which has as its key objective, harnessing the potentials and economic benefits of TCAM.
The country also has a compendium of medicinal plants, the Nigerian Herbal Pharmacopeia (NHP), first published in 2008 and currently under review.
The compendium contained medicinal plants used for the safe treatment and management of various diseases.
Mamora said the conference should promote the cultivation and utilization of medicinal plants as raw materials for the pharmaceutical, food and cosmetic industries.
He said this was to create short, medium and long-term value chain and attract agricultural and manufacturing loans.
The minister said this was important, as Nigeria and other African countries currently benefitted minimally from the global herbal medicine market projected at seven trillion dollars by 2050.
He said the market had been dominated by China, India, US, Germany and Thailand.
"Significantly, the cultivation of medicinal plants and commercialisation of herbal medicines will attract huge economic benefits to Nigeria.
"Especially in the following areas: increase foreign exchange earnings and wealth creation, alleviate poverty through the creation of job opportunities in areas of cultivation and conservation of medicinal plants in Nigeria," he added.
He assured that the ministry remained committed to developing and promoting traditional, complementary and alternative medicine in Nigeria.
He said stakelders had initiated sensitisation programmes and activities to promote the cultivation, commercialisation and use of indigenous medicinal plants in the country.
It "facilitated the passage of the TCAM Council Bill into Law, to effectively coordinate and regulate TCAM practice in the country.
The stakeholders also "inaugurated an Expert Committee that is currently working out modalities for the take-off of TCAM Institute for the training of TCAM practitioners in Nigeria".
Prof. MacDonald Idu, a professor of Phytomedicine from the University of Benin, in a keynote address, said if properly harnessed, the value of traditional medicinal plants in Nigeria would hit N1 trillion by 2025.
He put the current market value of traditional medicinal plants conservatively at about N200 billion, regretting that not much attention has been paid to harness the sector.
"We talked about $200 billion. It is conservative. I'm serious. Other forms of literature that I have also read, we are going to hit about N1 trillion by 2025. I know what that means. That's a lot of money" he said.
Idu said Nigeria must show commitment towards diversifying the economy.
"Nigeria I'm sorry, we don't walk the talk. We talk a lot, but we don't walk the talk. So my point of interest is to drag the hearts of our people to realise that we should diversify our economy.
"We don't have any reason to be poor. That's the real truth. We don't have any reason to import everything that we need to survive. It's already here. Why do you have them here?
"So, I believe that if we're able to set up that platform again, and then we're able to organize ourselves and organize the traditional medicine practitioners and producers, we should be able to raise enough money for this country to move forward," Idu added.
Earlier, the First Lady, Mrs Aisha Buhari, expressed regret over the low level of utilisation of the over 10,000 species of medicinal plants in the country, in spite of its huge need for the production of drugs, cosmetics and other essential products.
Buhari expressed the present administration's commitment to boosting the commercial cultivation of such plants for the health, economic and social benefits of the people.
She said it would also open new areas for wealth and job creation for the teeming youths of the country.
The Conference is expected to bring together experts and other stakeholders in various fields of TCAM to brainstorm on the importance of indigenous medicinal plants to healthcare delivery in Nigeria. (NAN)