APC Condemns Plateau Community Attack, Urges Apprehension of Perpetrators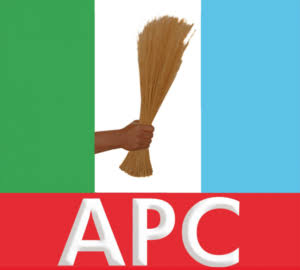 APC  Chairman  in Plateau, Mr Rufus Bature has condemned the renewed cycle of attacks on unsuspecting people of Ta'agbe in Miango District of Bassa Local Government of the state.Bature in a statement signed by the State Publicity Secretary of the party, Mr Sylvanus Namang, urged security agencies to synergize and apprehend  perpetrators of the dastardly act.

The chairman said the party was  deeply saddened by the latest orgy of violence visited on the people,  which led to the loss of  lives with many others maimed and unquantified property destroyed. "It is disheartening that this dastardly act came at a time when the Plateau government is working round the clock to ensure restoration of permanent peace in the troubled community and the state at large.
"These courier of death and agents of destruction who attack the people at will must be trailed, apprehended and brought to book. "This latest attack should be  seen by  security agencies as an effrontery. He called for greater synergy between and amongst the various  security outfits in the state who had been adequately supported  and equipped by the state government to protect the lives and property of residents. Bature also urged the good and peace loving  people of Plateau, to cooperate with the state government to stem the tide of attacks by wicked elements who  sneaked   in the dark of the night to terrorize the people. The chairman, however, frowned at the blame game of some notable politicians from the  state, who instead of cooperating to collectively proffer solutions to  the sad occurrences, choose to always throw needle blames on the state government. "While our hearts are with the entire  Ta'agbe community, we call for vigilance which is a viable way of arresting these incessant attacks," he added. (NAN)
Military Warns Politicians, others Against Wearing its Uniforms for Political Events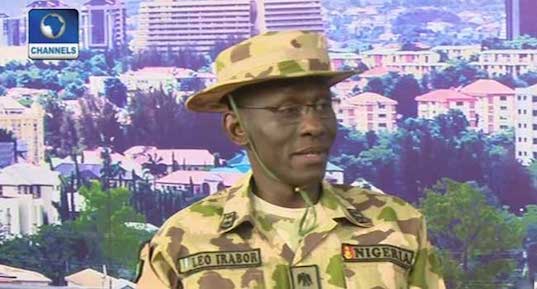 By Gom Mirian, Abuja 

The Military High Command, has warned politicians and others against the use of military uniforms and accoutrements for political events and other engagements going forward.


The command in a statement by its spokesperson, Air Commodore Wap Maigida on Wednesday, night in Abuja, described the act as illegal and abuse of the privilege of allowing civilians wear military uniforms during military training exercises.  

According to the statement," some politicians have formed the habit of wearing military uniforms and accoutrements for electioneering campaign posters.

" The campaign posters of some Governors, dressed in military camouflage uniforms, are displayed in noticeable areas in their respective states. 

" This is manifestly illegal and an abuse of the privilege of allowing civilians wear military uniforms during military training exercises. 

"It is necessary to restate that the Armed Forces of Nigeria, as a professional institution, remains apolitical and, as such, would not want to be dragged into any form of political bias. 
" Accordingly, it is important to advise politicians and others to desist from the use of military uniforms and accoutrements for political events and other engagements henceforth.
"Please note, anyone found culpable in this regard would be liable to prosecution". he said. 
Nigeria, Niger Troops Neutralize 22 Boko Haram, ISWAP Fighters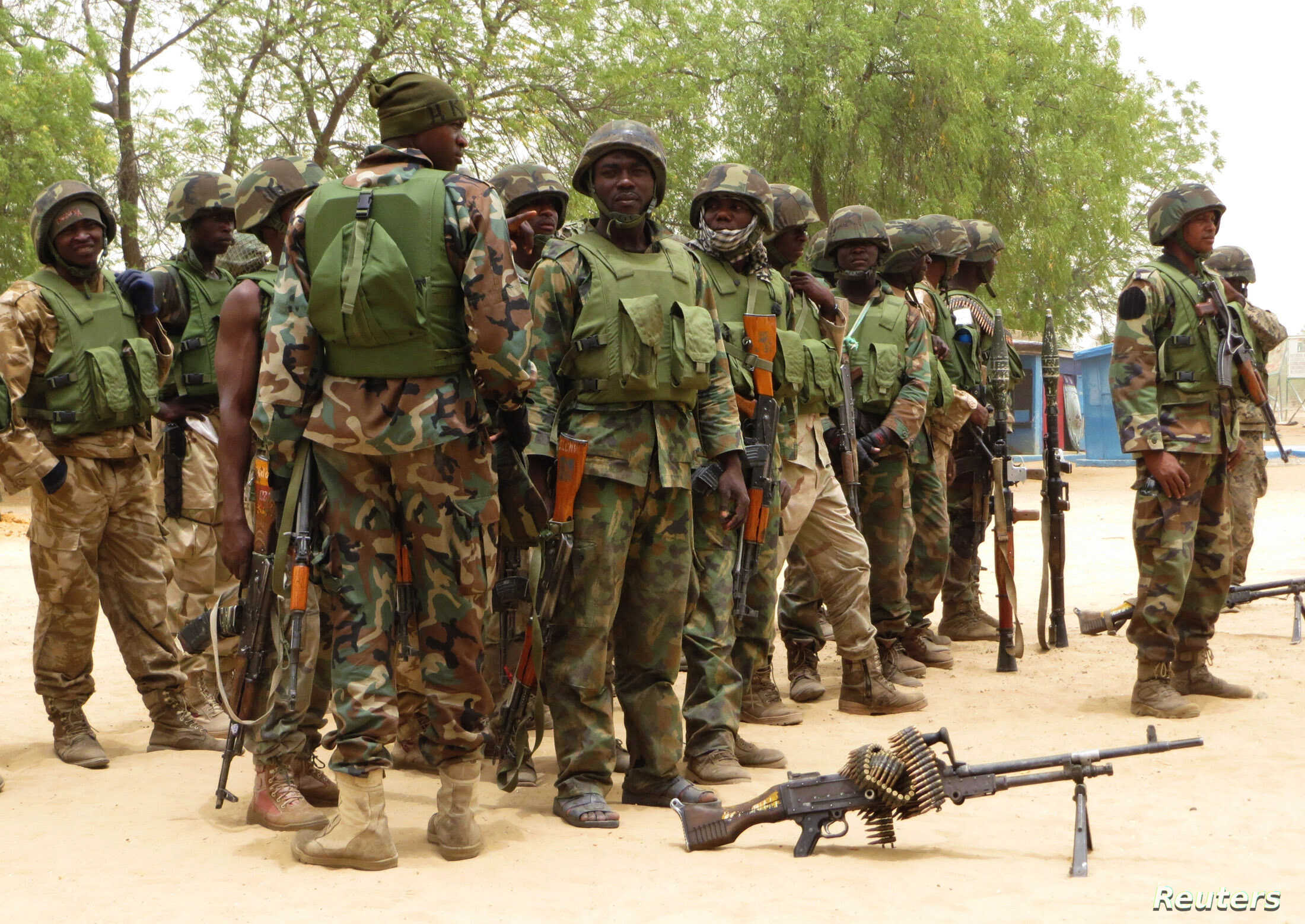 Multinational Joint Task Force (MNJTF) troops from Sector 3 Monguno (Nigeria) and Sector 4 Diffa (Niger) have neutralized Boko Haram, ISWAP terrorists in Lake Chad.
The operation heavily supported by Nigeria's OPERATION HADIN KAI targeted terrorist camps in Mallam Fatori town.

The regional force met strong resistance as the insurgents launched a number of mortar attacks.
They buried Improvised Explosive Devices (IEDs) along routes and later attacked with Vehicle Borne Improvised Explosive Devices (VBIEDs).
But superior firepower eliminated 22 of them while others fled.
Ten guntrucks, motorcycles and logistic bunkers were destroyed; 8 AK47 Rifles were recovered.
Troops lost 6 soldiers, including two officers, from both countries; 16 were injured. A total of 17 fighters were arrested.
The MNJTF cleared hideouts in and around Arege, Gashigar, Asaga, Kainoa, Bana, Kamagunma and others.
During debriefing at the MNJTF headquarters in Diffa, Niger, Force Commander (FC), Maj Gen Abdul Khalifah Ibrahim, hailed the troops.
Kaduna-born Gen Ibrahim, who took over in August 2021, commended them for their courage and gallantry. He paid tribute to the fallen heroes.
The FC was accompanied on the visit by the Deputy Force Commander MNJTF, Gen Abdou Assoumane (Niger) and other top commanders.
Chief of Air Staff Urges Sustained Assaults on Criminals
The Chief of Air Staff (CAS), Air Marshal Oladayo Amao, has urged troops of "Operation GAMA AIKI'' (OPGA) and personnel of 013 Quick Response Force (013 QRF), Minna, to sustain the tempo of operations against criminals.

Director of Public Relations and Information, Nigerian Air Force (NAF) Headquarters, Air Commodore Edward Gabkwet, disclosed this in a statement on Tuesday in Abuja.
According to him, Director of Operations, Headquarters NAF, Air Commodore Sunday Aneke, delivered the charge when he represented Amao at the Christmas celebration of the Air Component of OPGA (AC-OPGA), in Minna.
Amao noted that the celebration provided an opportunity for the service to remember the sacrifices of fallen heroes who paid the supreme price in the service to the country.
He stated in his message that the security threats facing Nigeria and the challenges they presented to the attainment of national development goals required emplacement of robust security architecture.
The architecture must be capable of rapid employment of airpower in full spectrum of warfare, he stressed.
"NAF, operating in concert with sister services and other security agencies, has continued to courageously confront various security threats, while recording tangible results in the various theatres of operations.
"I must state that I am proud of all our officers, airmen and airwomen participating in internal security operations in different parts of the country,'' he also stated.
He also appreciated President Muhammadu Buhari for his continued support to the Armed Forces of Nigeria especially, the NAF.
"It is gratifying to note that operational manpower development in NAF recently received a boost with the winging of 26 new pilots and 31 operators since my assumption of duty.
"I am happy to note that we currently have a total of 195 officers, airmen and airwomen undergoing various training courses abroad cutting across several specialties and trades.
"Twelve student pilots are undergoing Basic Fighter Training at 403 Flying Training School, Kano, while 12 others are undergoing Basic Transport Training at 401 Flying Training School, Kaduna,'' Amao stated.
These course, he explained, were aimed at maintaining combat-readiness by the increasing the number of pilots to man the ever-increasing inventory of aircraft.
In his remarks, the Commander, 103 QRF, Group Capt. Elisha Bindul, assured of the Force's dedication to sustain the fight against criminality in Niger State and in the Northwest in general. (NAN)