Buhari Inaugurates Presidential, Wing State House Medical Centre, May 19
By Mathew Dadiya, Abuja
As a demonstration of his commitment to advancing healthcare management in the country, President Muhammadu Buhari will on Friday, May 19, inaugurate the state-of-the-art Presidential/VIP Wing of State House Medical Centre, Abuja.
This legacy project, situated within the premises of the Presidential Villa, had its ground-breaking ceremony conducted by the Chief of Staff to the President, Prof Ibrahim Gambari, on November 1, 2021.
With a total cost amounting to N21 billion, completed well on schedule and budget, the VIP Wing also showcases a Catheterization Laboratory (Cath lab), two operating rooms for regular procedures, and special procedures such as organ transplants.
Spanning an impressive total floor area of 2,485 square meter on a suspended floor with a basement, the hospital, which serves as a specialized Intensive Care Centre, caters to the President, Vice President, their immediate families, and VIPs; incorporates state-of-the-art medical technology.
The Presidential/VIP Wing houses several specialized departments, to be staffed by a team of medical professionals, featuring five consultation rooms dedicated to various specialties, including respiratory, cardiology, ophthalmology, ENT, and general consultation.
Additionally, the hospital has a specialized X-ray suite equipped with a digital X-ray machine as well as a diagnostic suite encompassing MRI, CT scan, and endoscopy facilities.
Moreover, patients and visitors can enjoy access to a Healing Garden, designed to foster healing, relaxation, and enhancement of overall well-being.
Following the ribbon-cutting ceremony, President Buhari, accompanied by the Permanent Secretary of the State House, Tijjani Umar, will embark on a guided tour of the hospital.
"We are excited that Mr. President has kindly consented to inaugurate this legacy and transformative project on the cusp of the completion of his two-term tenure as President and Commander-in-Chief of the Armed Forces of the Federal Republic of Nigeria," the Permanent Secretary said.
"Since the inception of this project in 2021, the State House Management has completed several projects including a Special Care Centre, Biosafety Level 2 Molecular Laboratory, certified by the Nigeria Centre for Disease Control (NCDC), a medium capacity incinerator and the Dental Wing Extension Building at the State House Medical Centre, Asokoro, a block of 2-bedroom flats at the Staff Quarters of the Medical Centre, as well as a 54-seater State House Multi-Purpose Training Centre at the Auditorium.
''The Conference Car Unit (CCU) workshop and the Modern Fleet Management hub will be commissioned next week,'' he added.
The Presidential/VIP Wing will coexist with the State House Medical Centre, located in Asokoro, Abuja. The medical facility remains committed to providing accessible, well-equipped, and rejuvenated healthcare services, catering to the diverse needs of patients through a range of comprehensive medical treatments.
Guests invited to the inauguration ceremony are expected to be seated by 9: 00 a.m.
Health Professionals Urge Sani to Prioritise Sector in Kaduna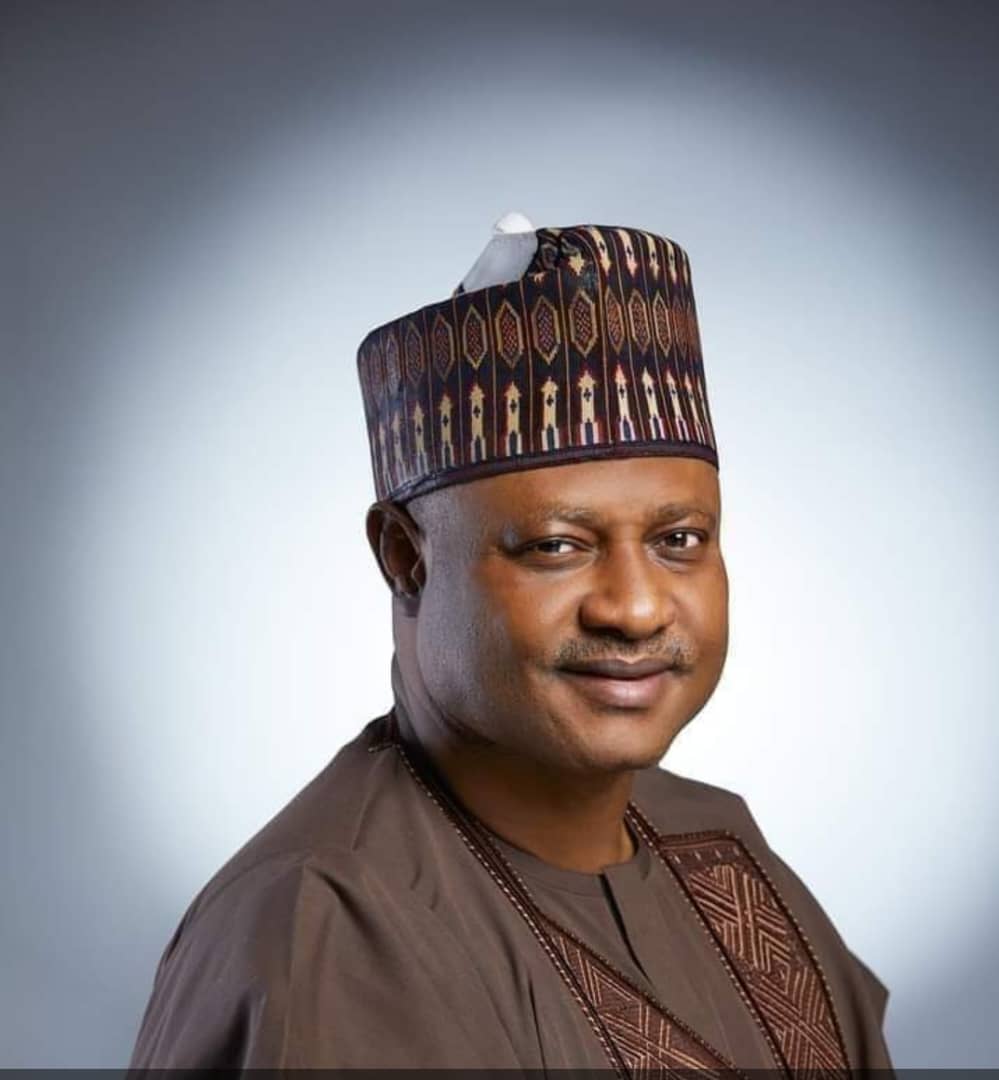 Some experts in the health sector have advised the new Governor of Kaduna State, Uba Sani, to prioritise the sector  in order to improve the well-being of the citizens.
The health experts spoke on Wednesday in Kaduna.
Madaki Sheyin, Kaduna State Chairman of the Nigerian Medical Association (NMA), urged the new governor to reverse the trend of brain drain that hit the State especially in the last six years.
According to Sheyin, he should prioritise the health sector because of its importance to the masses.
"Emphasis must be made on human capital development; without a good human resource whatever structures built will not bring the needed gain or positive change," he said.
He added that training and development, career progression and other incentives would attract manpower to the state.
"Kaduna needs to retain its best hands in the sector and attract many more through improved welfare packages.
"Also, attention must be given to capacity building and development with the right kind of equipment and infrastructure put in place.
"A needs assessment should be done and consultations with relevant stakeholders carried out with the stakeholders being carried along in various stages of policy development and implementation.
He added that public private partnership (PPP) was worth looking at, to curb wastage and improve service delivery and efficiency in the sector.
Dr Nuhu Yusuf, another medical doctor, said improved staff welfare, good working conditions should be one of the priorities the governor should have.
He added that the governor should build good state- of- the- art facilities in the state.
"Fully equipped hospitals, like those obtained in developed countries with modern equipment and should discourage increase in medical tourism.''
Mr Morakinyo Rilwan, National Chairman, National Association of Nigeria Nurses and Midwives, said the governor should embark on mass employment of nurses and doctors.
"The "japa" syndrome affected health workers in Kaduna seriously and their "japaing" is not to overseas, but to neighbouring states that pay better.
"We congratulate the new administration of governor Sani and our prayers are that God Almighty will guide him to do what is beneficial to the populace.
"However, the expectations of health workers in Kaduna state are not different from what was presented to him during the campaign period when he met with Kaduna state health workers forum and the presentation to the transition committee on May 16.
"So, he should try as much as possible to keep to his campaign promises.
"Hazard allowance should be reviewed upward and we expect him to be workers-friendly unlike his predecessor and dialogue with them on areas that may seem difficult to accomplish."
He added that health workers, especially nurses suffered in the hands of kidnappers due to lack of security in the hospital and some of these facilities had no perimeter fence.
"Upward review of workers allowances as a motivation for those who are ready to stay back.
"Lastly, he should pay all the arrears of unions and Association check off dues not remitted, to allow professional associations to concentrate on their activities and pay their workers.
"Health facilities should be upgraded with adequate consumables and other working tools,'' he said. (NAN)
FG Restates Commitment to Increasing Access to Family Planning Programmes
The Federal Government has restated its commitment to enunciating policies that would increase access to family planning programmes for couples.
Dr Boladale Alonge, Director, Family Health, Federal Ministry of Health, restated the commitment on Wednesday in Abuja while declaring open the 2023 Annual Family Planning Technical Review meeting.
Alonge was represented by an official of the ministry, Mrs Bako Aiyegbusi.
Ayegbusi said the Federal Government was determined to eliminate challenges militating against the uptake of family planning programmes.
She explained that the meeting would offer opportunities to close gaps existing in family planning advocacy and implementation.
"It is pertinent to note that the Federal Ministry of Health is working to expand access to family planning commodities.
"The Federal Government has developed policies to ensure that every couple has access to family planning programmes,'' she said.
She expressed gratitude to UN Population Fund and to other multilateral partners for their support and assured that cultural beliefs and other barriers militating against family planning would be overcome.
In her remarks, Mrs Roseline Ode, Practice Area Lead, Family Planning/Reproductive Health Society for Family Health (an international NGO), said the meeting was necessary to scale up services for family planning.
Ode described family planning as fundamental to reducing maternal mortality rate and promoting the production of qualitative children.
She noted that family planning was imperative for couples the world over.
Dr Ejike Oji, Chairman, Technical Management Committee, Association for the Advancement of Family Planning, another international NGO, said that progress was being made in the implementation of "Family Planning-2030'' goals.
Oji affirmed Nigeria's commitment to achieving unmet needs for family planning, which he said was paramount in realising the 27 per cent commitment by Nigeria. (NAN)
Expert Attributes Pelvic Inflammation in Women to Poor Menstrual Hygiene

Dr Abdullahi Kabiru, Consultant Obstetrician and Gynecologist at the Abubakar Tafawa Balewa University Teaching Hospital, Bauchi (ATBUTH), has attributed the cases of pelvic inflammation infection among women to poor menstrual hygiene.
According to him, pelvic inflammation infections are caused by poor sanitary attitude among women, especially the use of unclean sanitary pads.
Kabiru stated this in an interview in Bauchi on Wednesday, saying other infections likely to affect such women are urinary track infection (UTI) and viginal infections.
"Without menstrual hygiene, women are at risk of infections such as the inflammation of the pelvic among others," he said.
"Communities and parents need to be sensitised on the imperative of menstrual hygiene and management to make women at ease and interact freely in the society," he added.
"The social, economic and psychological challenges experienced by women during menstruation can led to depression because girls and women are stigmatised," he said.
He stressed that long-term consequences of the infections could led to issues around pregnancy.
He, therefore, advocated for access to water, disposal items and friendly menstrual toilets in schools to promote good hygiene during the monthly cycles among girls.
He further called for collective effort by the communities and parents towards supporting women to fight all forms of stigmatisation that could lead to depression among them. (NAN)