Enugu Residents Decry Lack of Adequate Sensitisation for May 3 Census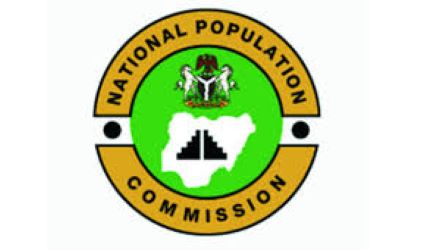 Residents of Enugu State have said they were not aware of the forthcoming National Population Census in the country, scheduled to hold from May 3 to 8, 2023, across the country.
A cross section of the residents bared their minds in separate interviews with the press on Monday in Enugu.
According to some of the residents, there have not been enough sensitisation on the census.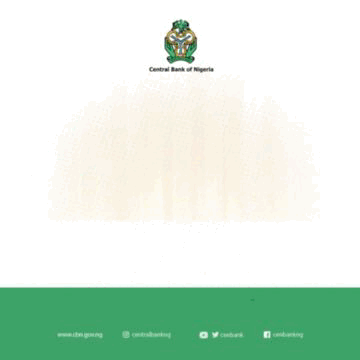 Mr.
Olu Omotayo, a Civil Rights Lawyer, said he was aware of the exercise, but confirmed that many residents around him were not aware of the census.
According to him, the general awareness among the people was very low, adding that the National Population Commision (NPC) may need to do more in the area of awareness and sensitisation.
He said: "For me, I am aware of the forthcoming census exercise but I am not sure if many people around my area are aware.
"It appears many residents of my area are not aware of the census.
"With just few weeks to the commencement of the exercise, I wish relevant authorities should do more, otherwise the Government should start thinking of postponing the census further."
Omotayo said that people have not yet recovered from the 2023 elections: "so, they are not really ready to be thinking of another government exercise now.
"We know that anything like census is very critical and controversial and holding it just after a controversial national election, a lot of people may not be interested," Omotayo said.
Also speaking, Mr Steve Ofilli, a current affairs analyst, said the awareness and sensitisation by relevant authorities in charge, was not enough.
"Apart from some of us who are close to the media and have access to reading newspapers, many other residents are not aware of what is happening.
"I think the NPC needs to do more in the area of sensitisation because I am sure these things were budgeted for by the Federal Government.
"National census is a very important exercise. It aids national economic planning and must not be taken lightly," he said.
Similarly, a trader at Holy Ghost market, Enugu, Mrs Juliet Ene, said she was neither aware nor intereted about the exercise.
Ene said she had decided not to participate in any government programes until she sees the outcome of the Feb. 25, 2023, Elections.
"They should leave us alone. After all the efforts we put in to change Nigeria for good by standing for hours on the sun to vote.
"Our votes did not count; so, how are we sure that our heads will count," she said.
Mr Mark Okpo, a politician, said he was fully aware of the census exercise.
He, however, said that the government's plan of scheduling the census on the same year with the national election was improper.
"I am also disturbed about several items omitted on the exercise, including issues like exclusion of tribe and religion.
"I have been doing my best to sensitise my constituents but it appears that since the election, their morale is low.
"Many don't believe anything good can come out of the census," he said.
Meanwhile, in reaction, the NPC Federal Commissioner for Enugu State, Mr Ejike Eze, debunked the insinuation of inadequate sensitisation.
He said that the commission had been on radio stations in the state with jingles and adverts, sensitising the residents.
He said the commission had also visited all the 17 Council Areas of Enugu State severally, telling people about the census.
"Even in the course of our demarcation exercise, we engaged stakeholders and also had a series of stakeholders' engagements with traditional and religious leaders and government functionaries.
"We have excess applicants for census adhoc staff and in some Local Government Areas (LGAs), we have more than 2,000 applicants.
"So, if people are not aware of it, how did these people get to know about adhoc staff engagements," Eze asked. (NAN)
Tax: Kaduna Eliminates Pilferages, Emerges 5th in IGR Collection – Official
The Executive Chairman of the Kaduna State Internal Revenue Service (KADIRS), Mr Jerry Adams, says they have eliminated all tax leakages and corrupt practices, where the state emerges fifth in IGR collection in Nigeria.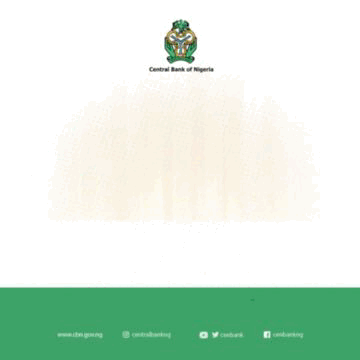 Adams said this on Saturday in Kaduna at the Chartered Institute of Taxation of Nigeria (CITN) Kaduna & District Society's 2023
Annual Tax Week dinner.
The theme of the week was: "Taxation: A Panacea to Economic Growth and Development".
Adams, represented by Alhaji Ibrahim Galadima, said that KADIRS had enthroned an exemplary record in the collection of taxes.
He said, "Apparently, all our processes are automated and payments can be made online without any hassle.
"Our unprecedented revenue efforts in the past years have yielded positive outcomes and made us became the cynosure of all eyes of states in recent years."
According to him, taxation is the most elastic and dependable source of government revenue.
Adams added that in the contemporary period, taxes were not limited to the quantum of money collected but used for the purposes of the growth and development of the national economy.
The executive chairman said that taxation was now an instrument of fiscal policy used to accelerate economic growth through the functions of allocation of resources.
It is also used for income redistribution through poverty eradication and provision of public goods like education, health and infrastructure and stabilisation.
Adams commended the immediate past administration of the state for laying the groundwork and the present administration for consolidating and building on those gains which made Kaduna stand out in the IGR collection.
He also commended the selfless and relentless efforts of the members of staff of KADIRS in the performance of their official duties.
Earlier, the Auditor General of Kaduna State, Mr Abubakar Abdullahi, said taxation was not just about collecting revenue.
He said, "It is about creating an enabling environment for businesses to thrive, attracting investments, and providing equal public services to citizens.
"It is through effective tax policies and administration that we can bridge the gap between economic development and social welfare, ensuring that prosperity is shared by all."
Abdullahi advocated dynamism of the tax system, adding that it would keep pace with the changing economic and technological landscape.
"We must strive for simplicity, transparency, and fairness in our tax policies, minimising the burden on taxpayers while maximising revenue for national development.
"To achieve this, collaboration and cooperation between the Government, tax professionals, and taxpayers are paramount.
"By working together, we can create a tax system that encourages voluntary compliance, reduces tax evasion, and fosters a culture of tax payment as a civic duty,"he said .
Abdullahi acknowledged the hard work and dedication of tax professionals who tirelessly navigate the complexities of tax laws, advising individuals and businesses.
According to him, they are also contributing to the growth of the country and ensuring compliance with tax regulations.
Also speaking, the Kaduna District Chairman of the CITN, Mr Dalhatu Abdulazeez, said taxation played a significant role in the development and progress of the country.
According to him, taxation is not merely a means of revenue generation for the government, but a mechanism that fosters socio-economic growth, promotes good governance, and ensures a more equitable distribution of resources.
Abdulazeez said that CITN has been at the forefront of promoting professionalism, knowledge, and expertise in the field of taxation.
"As the premier professional body for tax practitioners in Nigeria, the Institute has been instrumental in shaping tax policies, providing guidance to professionals, and upholding the highest ethical standards in the practice of taxation,"he said.
Abdulazeez said that the event brought together professionals, experts and stakeholders in the field of taxation to celebrate the achievements, advancements and challenges faced in the realm of taxation in the country.
He also said the annual tax week featured visitation to orphanage homes, sport competitions and meaningful interactions with past chairmen of the CITN.
Abdulazeez thanked their sponsors and partners for their support, and members of the district for their dedication and hard work.
The News Agency of Nigeria (NAN) reports that the high point of the event was the presentation of awards to individuals who contributed to the development of CITN in Kaduna.
Those awarded were the Chairman of KADIRS, the Commissioner, Planning and Budget Commission, Hajiya Amina Etsu, Mr Abdulkadir Kayode, Mr Rahmon Obafunso and Mr Theophilus Ashaolu, among others. (NAN)
Lithium tops Negotiations Between UK, Nigerian Officials in London
A comprehensive investment package comprising the lithium value chain topped talks between British Deputy Prime Minister Mr Oliver Dowden and Nigeria's Minister of Solid Minerals Development, Dr Dele Alake in London.
According to a statement by Kehinde Bamigbetan, Special Adviser to the minister, the talks held on the sidelines of the "Mines and Money Conference" in United Kingdom.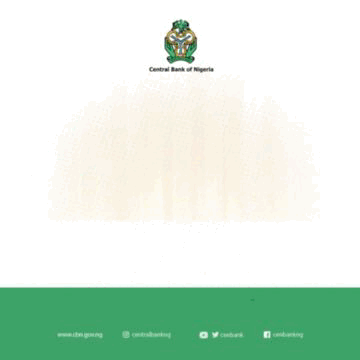 Bamigbetan quoted Alake as saying that Nigeria had large deposits of minerals and was ready to partner with investors from the United Kingdom.
He said that President Bola Tinubu had introduced value addition as a priority policy in the sector.
"Our new policy places emphasis on local value addition rather than export of raw minerals so that the value of our mineral products can increase," he said.
According to him, if Nigeria is not doing well, Britain should be concerned.
"And if Nigeria is doing well, Britain can benefit from the opportunities," he said.
He said that the Nigerian team would be willing to sit down with its British counterpart to take the discussion to the next level.
Dowden said the meeting was to kick off discussion between both countries and that officials of the Department of Trade and investors would work out the details of the partnership.
He commended the Nigerian government for the policy on value addition, adding that going up the value chain would create more economic opportunities for partnership between both countries.
He highlighted the importance of the relationship between both countries, observing that if the relations were bad, Britain would not be bothered with the supplies.
"You are right on value addition. If the processing then happens within a third world country that we are comfortable with, that would be good," he said.
Reports says that Dowden chairs the British National Economic Security Council, which is interested in partnering with Nigeria on energy minerals such as lithium.
Meanwhile, founder and partner of Carousel Bio-Energy, promoters of the project, Jafar Hilali, briefed the meeting on his firm's plans to intervene at every stage of the lithium value chain in Nigeria, leading to the establishment of a lithium battery production factory.
He promised to assemble a consortium of British companies in power supply, infrastructure, and lithium battery production with a projection to produce lithium battery-powered energy buses for Nigeria's domestic market.(NAN)
COP28: World Bank Strengthens Commitment on Financial Ambition to Drive Climate Action
The World Bank Group says it is helping people in developing countries better withstand the devastation of climate change and create a better world for their children and grandchildren.
This is contained in a statement issued by the Bank on Friday after announcing an ambitious financing package at the ongoing 28th United Nations Climate Change Conference, COP28 in Dubai.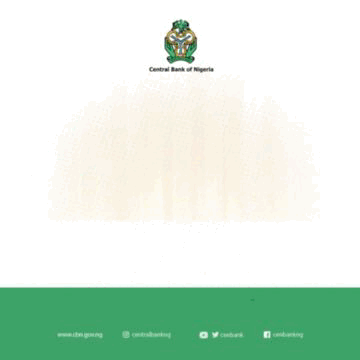 The statement said the World Bank was pushing to do more to battle climate change and do it faster.
According to the statement, the bank will devote 45 per cent of its annual financing to climate-related projects for the fiscal year that runs from July 1, 2024, to June 30, 2025.
"This increased ambition is more than just a laudable percentage, it's putting to work more than 40 billion dollars, around 9 billion dollars more than previously programmed.
"In 2021, the bank announced a goal to reach an average of 35 per cent by 2025 and is currently ahead of schedule, running at an average of 36.3 per cent since July 2022. "
It said in October, the World Bank secured an ambitious and expanded mandate to create a world free of poverty on a livable planet.
"The new climate pledge is a concrete example of the bank delivering on that mandate."
The statement said in addition to boosting resilience and adaptation among those hardest hit by the effects of climate change, the bank's project would also focus on safeguarding ecosystems and biodiversity.
"This is to help protect the health of people and the planet."
It said having pledged to squeeze more from its balance sheet to fund the fight against climate change, the bank would continue to deliver on adaptation to help countries devastated by climate shocks.
"The bank will also focus on mitigation to help reduce the greenhouse gases contributing to climate change."(NAN)