Equity Market Rebounds, Gains N43bn
Bullish sentiment returned to the Nigerian stock market on Tuesday following investors' interest in Zenith Bank, Union Bank and Flour Mills of Nigeria, which ensured the first gain of the week.
Specifically, the market capitalisation garnered N43 billion or 0.16 per cent to close at N26.811 trillion from N26.768 trillion on Tuesday.
Also, the All-Share Index advanced by 80.

03 points or 0.16 per cent to close at 49,709.46 against 47,629.43 achieved on Tuesday.
Accordingly, the year-to-date returns increased to 16.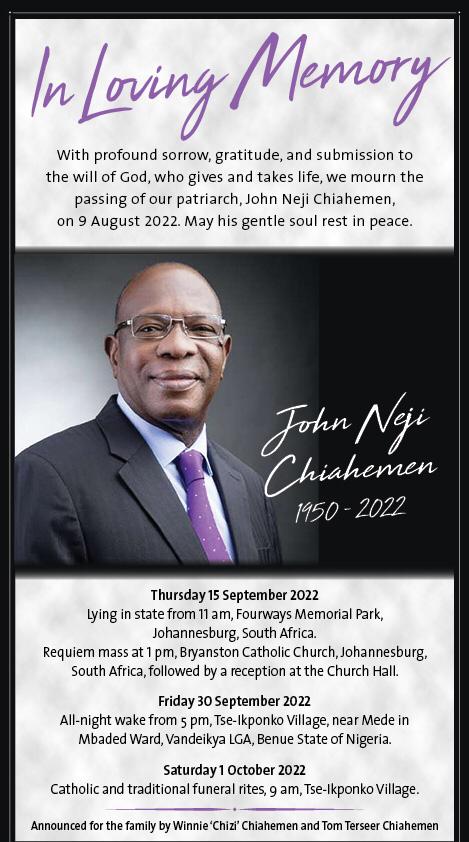 71 per cent.
Overall, the market breadth closed negative as 10 stocks advanced against 22 that declined.
Cutix drove the gainers' chart in percentage terms by 7.5 per cent to close at N2.15 per share.
Lasaco Assurance followed with a gain 5.88 per cent to close at N1.08, while Union Bank rose by 3.45 per cent to close at N6 per share.
Academy Press went up by 2.97 per cent to close at N2.08, while BUA Cement appreciated by 3.63 per cent to close at N54.60 per share.
On the other hand, UPDC Real Estate Investment Trust led the losers' chart in percentage terms by 9.86 per cent to close at N3.20 per share.
PZ Cussons Nigeria followed with 9.27 per cent to close at N9.30 per share.
Courtville Business Solutions shed 8.93 per cent to close at 51k, while Japaul Gold and Ventures lost 8.11 per cent each to close at 34k.
Also, WAPIC declined by 6.82 per cent to close at 41k per share.
Also, the total volume traded decreased by 25.02 per cent to 204.16 million units valued at N1.64 billion and exchanged in 3,643 deals.
Transactions in the shares of FBN Holdings topped the activity chart with 36.83 million shares valued at N396.18 million.
E-Tranzact International followed with 30 million shares worth N68.4 million, while United Bank for Africa (UBA) traded 20.52 million shares valued at N143.68 million.
Access Holdings traded 20.09 million shares valued at N171.5 million, while Eterna transacted 12.31 million shares worth N86.13 million. (NAN)
FG to Deploy PPP Solution to Boost Excise, Tax Revenue
The Federal Government says it is set to deploy an Integrated Secure Track and Trace Solution to boost revenue earnings through excise and tax collection.
The Director-General, Infrastructure Concession Regulatory Commission (ICRC), Michael Ohiani, said this while presenting the Outline Business Case (OBC) Compliance Certificate to the Minister of Finance, Budget and National Planning, Zainab Ahmed.

A statement issued by Ms Manji Yarling, the Acting Head Media and Publicity, ICRC in Abuja on Tuesday, said the project was aimed at mitigating the country's dwindling revenue and foster more non-oil revenue streams.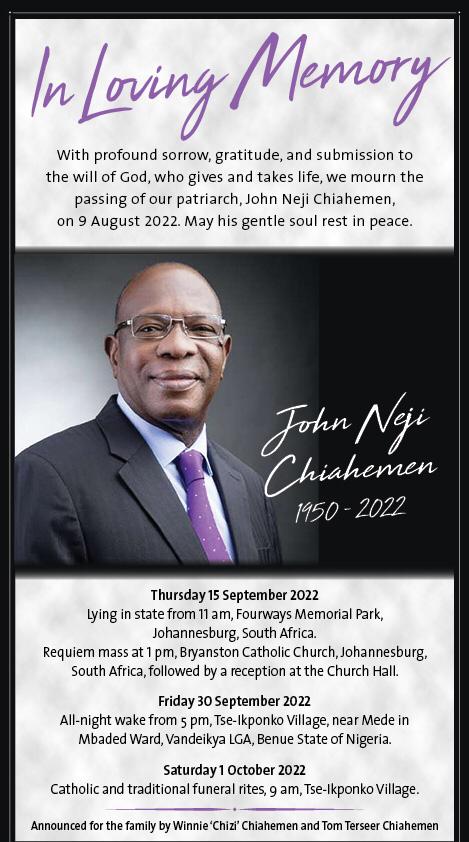 "The PPP solution will adopt the Build, Operate, and Transfer option.
"It will allow the Federal Government, through the Ministry of Finance, to establish an effective and non-intrusive control on a broad range of goods and services subject to excise duty, safety, and standards," Yarlling said.
While receiving the OBC certificate, the minister said the proposed solution was important at this time, as the government was currently constrained in terms of revenue and required an urgent boost.
According to Ahmed, the purpose of the project is to enable the ministry to have visibility over some key products that are made in Nigeria, in terms of the quantity and companies that produce them.
"It is also to differentiate between the same products produced in Nigeria and the ones that are imported, the bottom line is for us to be able to maximise our revenue potential.
"Having had several meetings with the proposing company, we thought that the best way to do this is through a PPP model and I am glad that the OBC Compliance Certificate has been issued," the minister said.
Ahmed said that as the fiscal authority of the government, the ministry of Finance had the responsibility to ensure that duties and taxes were paid.
She said the ministry's responsibility was also to assist relevant agencies to make their work more seamless, hence the need to deploy the solution.
The minister promised that the solution was not going to put more burden on companies, as the duties to be collected were not going to disrupt manufacturing in any way.
"I am assuring that the manufacturing companies' businesses will not be disrupted, they are not going to incur any additional cost, the excise duty that will be charged will be a pass-through cost.
'We are convinced that this is the right thing to do," she said.
Ahmed expressed confidence in the solution citing that the same infrastructure had been deployed by the same company in South Africa and Morocco to boost their revenue accruals.

Ohiani while presenting the OBC, said that the solution would bring about many benefits to Nigeria including stemming illicit trade and revenue leakages; and improving revenue generation for government.
Other benefits he said include ensuring the circulation of high-quality goods and services; achieving economies of scale and synergies among ministry's agencies; enhancing technology and knowledge transfer and generating employment opportunities.
"The proposed solution when implemented will allow the Federal Government of Nigeria to establish effective and non-intrusive controls on a broad range of markets.
"Markets such as goods and services subject to excise duty, and goods subject to conformity with health, safety, and quality standards.
"Additionally, the solution aims to reduce the levels of counterfeiting, sub-standard quality, tax evasion, and under-declaration in these markets," Ohiani said.
He pointed out that the ICRC and the ministry would now proceed to the procurement stage.
"A Full Business Case (FBC) Compliance Certificate would be issued for onward submission to the Federal Executive Council (FEC) for project approval,) (NAN)
World Maritime Day: Nigeria Committed to Greener Shipping – Sambo
The Minister of Transportation Mu' azu Sambo says Nigeria is committed to achieving greener shipping to attain sustainable development in the maritime industry.
Sambo said this in a statement on Monday in Lagos.
The statement was signed by Mr Osagie Edward, the Assistant Director, Public Relations, Nigerian Maritime Administration and Safety Agency (NIMASA).

He added that Nigeria would join the International Maritime Organisation (IMO) to commemorate the 2022 World Maritime Day.
Sambo noted that Nigeria would not be left behind in the global move toward greener shipping.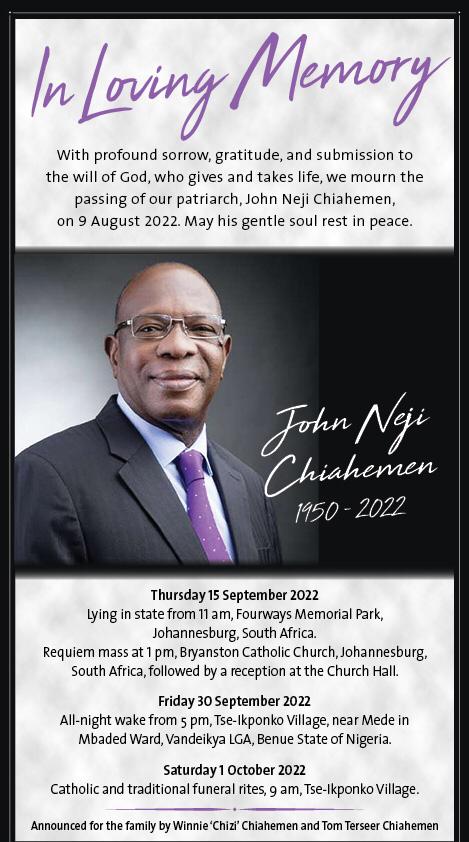 "There is a need for stakeholders in the maritime sector to begin exploring ways to transition into a greener and more sustainable future," he said.
On his part, the Director-General of NIMASA, Dr Bashir Jamoh, noted that the theme for this year's world Maritime Day celebration was in line with the Agency's mission of achieving cleaner oceans in developing shipping in Nigeria.
Jamoh said that NIMASA was already working in line with the call by the IMO Secretary General, Kitack Lim, for developing countries to adopt green technology.
Jamoh quoted the IMO Secretary General as saying, "The theme for 2022 World Maritime Day: New technologies for Greener Shipping," reflects the need to support a green transition of the maritime sector into a sustainable future, while leaving no one behind.
"The theme provides an opportunity to focus on the importance of sustainable maritime sector and the need to build back better and greener in a post pandemic world.
"Nigeria, represented by NIMASA, as an active member state of the IMO is involved in the processes of creating new international agreements and protocols to address environmental issues such as marine pollution, oil spills and emissions from the shipping industry," he said.
This year's World Maritime Day theme is linked to the United Nations Sustainable Development Goals (SDGs), particularly SDGs 13 and 14 on climate action and sustainable use of the oceans, seas and marine resources.(NAN)
Sovereign Trust Insurance Pays N1.5bn claims
Sovereign Trust Insurance Plc on Monday said it paid claims of N1. 597 billion in the first half of 2022 to various clients across the country.
Mr Segun Bankole, Head of Corporate Communications and Investor Relations of the company, said this in a statement in Lagos.
"The summary of the claims paid half year 2022 shows that fire insurance had the highest figure of N605.

4 million while motor insurance ranked second with total claims settled to the tune of N353.8 million.
"Followed by general accident insurance claims amounting to N268.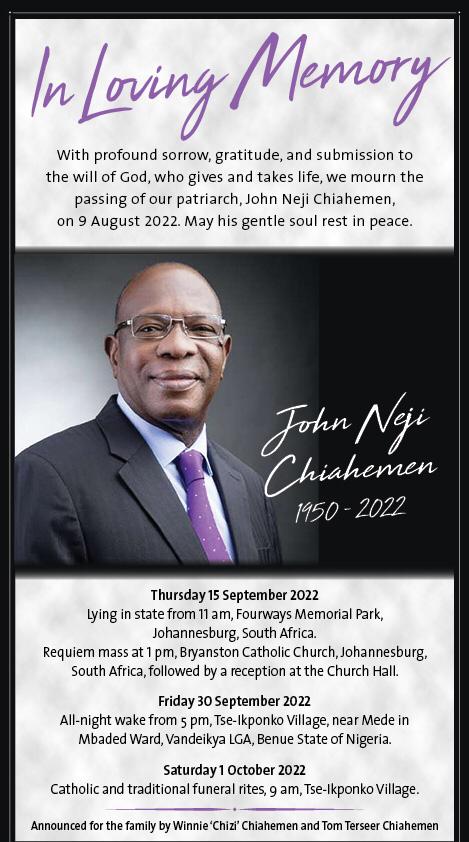 3 million while energy and oil and gas claims stood at N176.7 million.
"The total sum of N117.6 million was paid as claims on engineering and car while marine and aviation closed figures with N57.9 million, bringing the total claims paid to N1.579 billion," he said.
Bankole stated that the insurer had continued to demonstrate unwavering commitment and capacity to settle all genuine claims as and when due.
According to him, claims experience at half year 2022 indicated that more attention to details must be put in place when accepting businesses from any client.
He said this was necessary as a lot of policyholders these days wanted to tender claims at any given opportunity.
He attributed the development to the economic situation in the country where people tried to manage their financial burdens on a daily basis.
According to him, a significant number of customers have started appreciating the role of insurance in their everyday life and that accounts for the sum paid as claims during the period.
The Managing Director/Chief Executive Officer of the firm, Mr Olaotan Soyinka, said the company had put in place a friendly-claim-process payment system.
Soyinka noted that this was to ensure that claims were settled within the shortest period possible on completion of necessary documentation.
"Our commitment to uphold the tenets of our vision and mission has made the company one of the country's most relevant and responsive insurance companies.
"Sovereign Trust Insurance Plc is no doubt a formidable force in the Nigerian insurance landscape with a network of offices in all the major cities of the country.
"This is buoyed by cutting-edge technology in delivering seamless and convenient insurance services to all teeming customers in the country and beyond," he said. (NAN) (www.nannews.ng)