Group Urges Media Owners, Publishers to Invest in Fact-Checking
The group made the call on Wednesday, during an online forum entitled: "The Media and Peaceful Elections: Effective Strategies for Monitoring and Mitigating Hate Speech".
Mr Ebenezer Wikina, Founder, Policy Shapers and a panelist on the forum, said that some journalists were being used to promote hate speech in the society.

"Hate speech is a speech that attacks, threatens, or insults a person or group and it can also incite violence in the society.
"The media needs to ensure that while informing, educating, entertaining and setting agenda for public discourse, it does not encourage or promote hate speech that cause conflict or violence in the society.
"This is why we urge media owners to invest in capacity building for journalists to fact-check stories, counter hate speech and reduce tension in the political space," he said.
Wikina also urged proprietors of media houses and the government to prioritise the welfare of journalists.
"Brown envelope syndrome is also used to promote hate speech and fake news and it has negative effect on the practice of journalism in Nigeria.
"Therefore, staff motivation is necessary for eradicating the menace of brown envelope syndrome, fake news and hate speech among practicing journalists," he said.
While presenting the SCG Hate Speech monthly report, Ms Fatima Sadiq said the group tracked a lot of hateful comments relating to elections using TalkWalker technology on social media.
She said that the inciting comments were more on the social media platforms, saying that they are capable of causing conflicts along ethnic lines if not mitigated.
"On our part, we decided to share peace message on social media as well as pass messages on the consequences of hate speech to deter people," she said.
In his remarks, Mr Perry Tukuwei, Media Coordinator, SCG, urged journalists to uphold integrity, balance, fact-checking, fairness and objectivity in writing their news stories.
"During elections in Nigeria, journalists are used to advance the interest of certain political class and sometimes cause hatred and incite violence in the society.
"Journalists have a duty to verify the claims to educate and enlighten the public appropriately. This will help counter hate speech, misinformation and disinformation," he said.
Search for Common Ground (SCG) is an international non-governmental organisation that works to end violent conflict and build healthy, safe and just societies.(NAN)
Japan's Ex-Justice Minister Accepts 3-Years Prison Term Over Vote Buying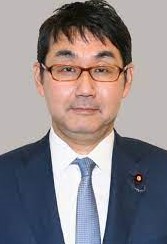 A three-year prison term over vote buying for former Japanese Justice Minister, Katsuyuki Kawai, was finalised on Thursday after he withdrew his appeal.
Kawai, who held the ministerial post in former Prime Minister Shinzo Abe's cabinet, is the first former Japanese cabinet member in more than 10 years to have a prison term finalised.

He was charged with distributing about 28.7 million yen ($251,600) to 100 local assembly members and supporters to buy votes for his wife in the upper house election in Hiroshima Prefecture two years ago.
His defence team filed an appeal after the Tokyo District Court sentenced the former minister to three years in prison this June.
However, his lawyer said Kawai withdrew the appeal on Thursday.
"The responsibility is solely on me, and I am ready to accept it all,'' Kawai said in a statement released through his lawyer.
He said the responsibility was solely on him and he asked for leniency on the people who have accepted cash.
As a result, his civil rights will be suspended and he is not allowed to run for election until five years after his service of the sentence.
Kawai pleaded not guilty in his first hearing in August 2020 but he admitted most of the charges in March and requested a suspended sentence.
He gave up his lower house seat in April, saying he would bear the responsibility for causing public mistrust in politics.
According to ruling finalised in February, his wife Anri Kawai was also sentenced to 16 months jail.
She was sentenced for distributing money to local legislators in Hiroshima Prefecture. (NAN)
NYSC Extends 10 Corps Members' Service Year, Remobilises 2 in Plateau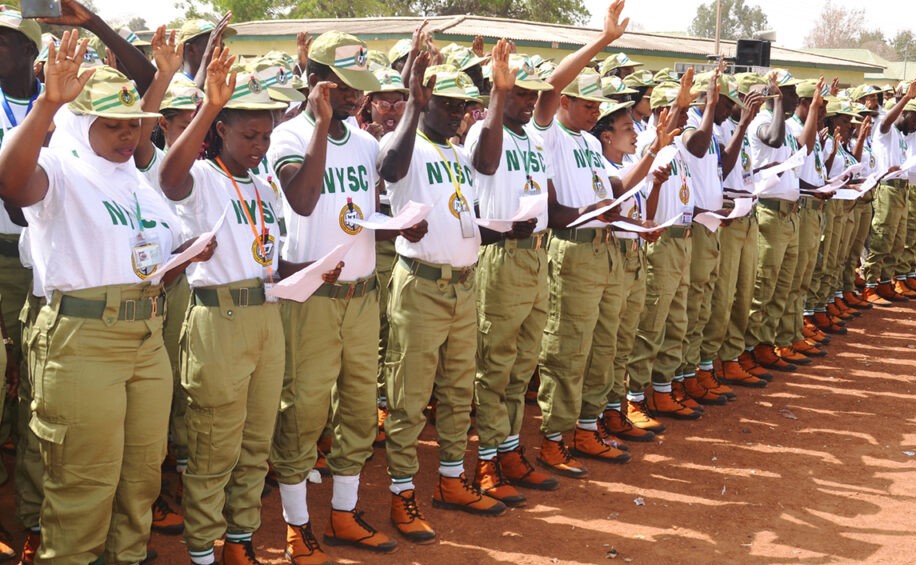 The National Youth Service Corps (NYSC) in Plateau has extended the service year of 10 corps members and remobilised two others for abscondment and absenteeism during their service year.
The state Coordinator of the NYSC in Plateau, MS Caroline Embu, disclosed this on Thursday in Jos at the official passing out ceremony of the 2020 Batch "B" Stream 1 of the scheme.

According to Embu, the 10 corps member will have their service year extended to various periods for absenteeism and abscondment.
While the two other corps members,she said, had been remobilised to repeat the service in another state with half allowance, for absenting themselves from their respective places of primary assignment for over three months.
She also disclosed that that six corps members would be given the State Award for their outstanding performances during their service.
The state coordinator commended the successfully discharged corps members for making an impact in their host communities.
She urged them to be good ambassadors of the NYSC even as they had completed their service.
She also enjoined them not to embark on night trips due to the challenges associated with such journeys,advising them to break their trips once it was night.
A total of 1, 320 corps members of the 2020 "B" stream 1 deployed to the state were successfully discharged at the ceremony.(NAN)
Police Disperse #EndSARS Protesters in Kwara
From Alfred Babs, Ilorin
Men of the Kwara State Police Command, yesterday morning dispersed a cluster of #EndSARS protesters who gathered in front of MAMTESS supermarket at Taiwo Isale area, in Ilorin, the state capital.

Our correspondent gathered that the protesters had agreed to gather opposite the Supermarket with the intention of marching to Post Office, Challenge area and then government house to meet Governor AbdulRahman AbdulRazaq.
One of the organisers, simply identified as Comrade Jamiu confirmed that they had hardly taken off from Taiwo Isale, when the fully armed anti riot police officers dispersed them.
"The police dispersed us when we were about taking off, at Taiwo Isale," he said.
He said they were plotting to regroup and hold a candle light procession at other location which he didn't disclose and was yet to hold as at the time of filing this report.
Armed security men, including the Army, Police and Civil Defence personnel have since Tuesday evening been dispatched to guard public utilities such as Post Office and Government House in the state capital in case the #EndSARS decide to stage protest in any location.
As at yesterday evening, fully armed police officers were seen at Post office, Challenge and Unity areas where protest usually take place.
Kwara State Police Public Relations Officer (PPRO), SP Ajayi Okasanmi, explained that the presence of security personnel in strategic places in the state capital was to prevent breakdown of law and order and to safeguard public utilities.
He said the reason behind the heavy presence of security operatives is to forestall calamities, damages that might arise because of the protest.
He added that youth stakeholders in the state have been engaged, but to make sure no attacks are being carried on in the State, they are doing proactive policing.