HYPPADEC Chairman Promises Completion of 1.2km Canal in Makurdi
Mr Terfa Ityav,  the Chairman, Hydroelectric Power Producing Areas Development Commission (HYPPADEC), says the commission will complete the ongoing 1.2km canal project in Makurdi.
Ityav made the assertion on Monday in Makurdi shortly after an inspection tour of HYPPADEC projects in Makurdi, Tarka and Buruku local government areas of Benue.
He said that the commission was committed towards completing the project to tackle flooding in the city.
"Work is ongoing, we shall ensure that the project is completed before the rains begin to fall heavily," he said.
The chairman stated that the comission chose to construct only one canal in each of its intervention states because of the cost implications.
He urged the public to protect HYPPADEC projects in their domains to avoid vandalism and theft.
Also speaking, the Chairman, Project Monitoring Team, Prof. Saleh Kanam, said that the essence of the canal was to tackle ecological challenges in the state.
"As a team, our task is to monitor the implementation process and ensure adherence to schedule and specification.
"We also liaise with community people to ensure smooth operations and protection of facilities," he said.
The District Head, Ikyoyia, Chief Joshua Gwa, pledged the community's committment to maintain and protect all HYPPADEC projects in the area.
He urged the commission to sustain its efforts towards improved quality of life for the people.(NAN)
Oil Spillage: NOSDRA, Stakeholders Move to Tackle Menace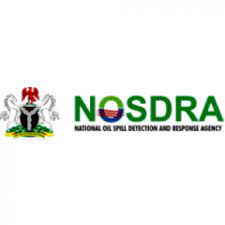 The National Oil Spill Detection and Response Agency, (NOSDRA), has called on stakeholders in the petroleum industry, to take measures that would prevent oil spill in Nigeria.
The Chairman, Governing Board of NOSDRA, and Emir of Keffi, Dr Shehu Yamusa (III), made the call on Thursday in Abuja, at a stakeholders meeting with oil companies operating in Nigeria.
Yamusa said that operators in the petroleum sector shared a common goal of ensuring the effective response to oil spill and sustainable management of the Nigerian environment for national development.
He said oil spillage could be prevented through compliance with extant laws, regulations and guidelines, on environmental management in the petroleum industry.
The Royal Father was represented by Mr Idris Musa, the Director-General, National Oil Spill Detection and Response Agency (NOSDRA).
He said that stakeholders would discuss action plans on the management of oil spills in 2023, with emphasis on reviewing regulatory procedures with regards to reportage.
Others he said, included, the conduct of Joint Investigation Visits (JIV), Clean-Up and remediation of oil spill impacted sites. as well as the conduct of Post Spill Impact Assessment (PSIA), among others.
"The transparent conduct of these processes is very important, not just for the integrity and credibility of the regulatory agency (NOSDRA), but also for sustainable environment management, fair, just and amicable resolution of disputes that may arise therefrom.
"The vision statement of the National Oil Spill Detection and Response Agency is to create, nurture and sustain a zero tolerance for oil spill incidents.
"This can only be achieved if players in the industry take measures to ensure prevention of oil spill occurrence through compliance with extant laws, regulations and guidelines on environmental management in the petroleum industry," Yamusa said.
In his remarks, Musa said that oil spill management was of paramount importance to the agency and other stakeholders in the oil sector.
"We are actually aware of the devastating impacts that oil spills have on ecosystems, wildlife, local economies, the well- being and livelihoods of host communities.
"It is a collective responsibility that we must shoulder together as stakeholders representing various sectors, to tackle this pressing issue head-on, and work towards effective and efficient solutions," the D-G said.
Also addressing journalists on the sidelines of the event, Musa said the agency had made impact in cleaning oil spills in the oil producing areas through the Clean-Up and remediation of oil spill impacted sites.
"As of today, I can tell you that NOSDRA as an agency, has certified about 40 cleaned-up impacted sites in Ogoni land and there are almost about the same number in the process at different levels of operations.
"None is less than 50 per cent, in another few months, we will be recording about 70 to 80 per cent clean-up sites in Ogoni land," the D-G said. (NAN)
LAWMA Demolishes Shanties, Clears Street Traders Along Lekki-Epe Expressway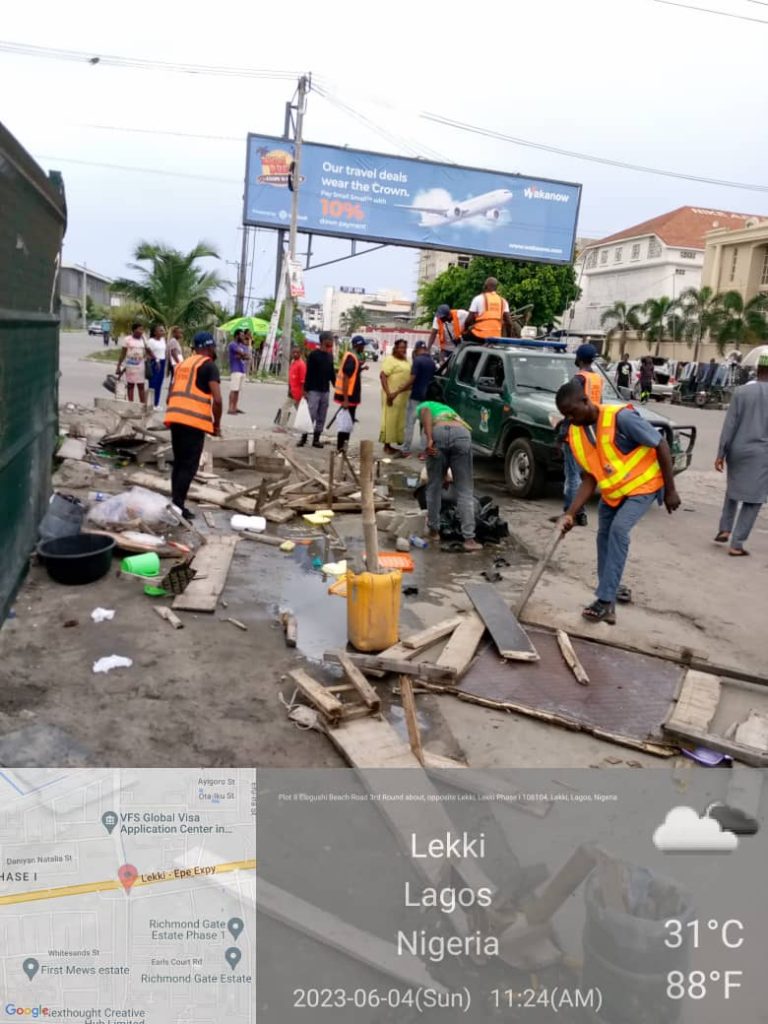 The Lagos Waste Management Authority (LAWMA) has demolished shanties and other illegal structures used by street traders and traffic vendors, along the first and second Toll Gates, of the Lekki-Epe Expressway.
Mr Ibrahim Odumboni, Managing Director/ Chief Executive Officer (CEO), LAWMA, said in a statement that the demolition was carried out in a comprehensive enforcement exercise that lasted for hours.
Odumboni said that the corridor had lately become notorious for sustained traffic congestion and other environmental nuisance, largely aided by the illegal activities of those vendors.
He condemned in clear terms, the activities of those traders, warning that anyone caught trying to re-assemble the structures would be instantly arrested and prosecuted.
"We have declared zero tolerance on street trading along the Lekki-Epe Expressway as these activities have led to significant environmental nuisance and traffic congestion.
"It is our duty to ensure that our city remains clean and habitable for all residents and visitors.
"Hence, we urge all traders to vacate the expressway immediately and avoid any further environmental infractions," Odumboni said.
He appealed to residents to take a new approach in how they treat the environment.
He stressed the importance of environmental responsibility, adding that stringent penalties awaited those who continued to disregard the regulations in place.
Odumboni said that the crackdown on street trading would be sustained in that axis and extended to others in the metropolis, in line with LAWMA's broader mission to improve the overall cleanliness and livability of Lagos.
He added that arrested offenders would be prosecuted, with their names and photographs published.(NAN)
Plastic Wastes Threat to Human Life, Says FCT Perm. Sec.
The Permanent Secretary, Federal Capital Territory (FCT), Mr Adesola Olusade, says plastic waste has become a major threat to human health.
This is contained in a statement issued by Deputy Director of Information, Abuja Environmental Protection Board, Mrs Janet Peni, and made available to the media on Friday in Abuja
Olusade said this during a road show to commemorate this year's World Environment Day, with the theme: "Beat Plastic Pollution.
"
World Environment Day is marked on June 5 of every year.
Olusade, who was represented by Mr Osi Braimah, Director of AEPB, said that the production, usage and disposal of plastic materials were not only polluting ecosystems, but also putting human and animal health in grave danger.
According to him, plastic pollution also destabilises the climate.
He further stated that globally, plastic waste situation had assumed a worrisome dimension, adding that same also applied to FCT.
"It has also become endemic, with drainage channels, canals and waterways littered with various plastic wastes.
"This contributes significantly to climate change, which results in short term damage, such as erosion and flooding, due to blockages of streams and waterways.
"This is why the matter is of utmost priority, as the world marks yet another World Environment Day in 2023," Olusade said.
The permanent secretary said that it was pertinent to bring to the fore the awareness of plastic management as an adaptation strategy to climate change.
"Only an integrated systemic shift from a linear to a circular economy can keep plastics out of our ecosystems and bodies.
"The recent United Nations Environmental Report laid out key elements of the required market transformation, rethinking and redesigning products, reusing, recycling, reorienting and diversifying markets," he said.
Olusade, however, expressed the optimism that addressing the demand for durable plastics would go a long way in solving the problem.
He noted that governments and the private sector would save money and that hundreds of thousands of new jobs would be created, thus contributing to poverty alleviation, if everyone recognised and play his/her roles.
"Governments will create the regulatory environment to incentivise the shift to a circular economy.
"The political will to do so is demonstrated by the FCT administration, backed by broad-based support by residents of the FCT and Nigerians in general," he said.
NAN reports that the road show commenced from Central Business District to Jabi market and Utako potor parks in Abuja.
The Chairperson of this year's World Environment Day Celebration Committee in AEPB, Ms Rebecca Mamven, said that the sensitisation on plastic waste recycling at Utako motor park was strategic.
She said that the road show was aimed at enlightening the public on the beneficial usage of plastics and their harmful effects on the environment.
"Plastics take a very long time to degrade. When you dispose of the plastics, either on water or soil, it affects the quality of the soil and the aquatic life forms," she said.
Mamven urged Nigerians to sustain the environment for successive generations.
According to her, the activities to mark the day will continue with environmental project exhibition by secondary school students on solutions to plastic pollution. (NAN)