IGP Restates Readiness to Police 2023 General Elections
By Gom Mirian, Abuja
The Nigeria Police Force has effectively concluded the training of its officers attached to the Explosive Ordnance Disposal – Chemical, Biological, Radiological and Nuclear (EOD-CBRN) Unit.
The training which discussed established protocols for safe explosives disposal and preventive measures ahead of the 2023 General Elections was said to be approved by the Inspector-General of Police, IGP Usman Alkali Baba, as part of his vision to ensure strategic and timely training and retraining of police officers, particularly those with dynamic specializations.

The Force spokesperson, CSP Olumuyiwa Adejobi in a statement said, there were distribution of some contemporary gadgets donated by the United Nations' Mine Action Service (UNMAS), and United States Nuclear Smuggling Detection and Deterrence (US NSDD), and others procured through the Special Intervention Fund of the IGP to bases, sub-bases and other operational formations of EOD.
Adejobi said the gadgets include; Pack Eye Back Pack Radiation Detectors, Electronic Control Measure Frequency Jammers, Thermo Scientific RIIDEye, Viken Detection Nighthawk, Thermo Scientific FirstDefender, and F3 Mine Lab-Deep Mine detectors.
According to him, the IGP assured that the Nigeria Police Force in its proactiveness, has emplaced measures to ensure proper sweeping of strategic locations to prevent the import of CBRN and high-yield Explosives into public spaces.
"Similarly, EOD-CBRN personnel at all entry and exit points of the country have been put on alert to be eagle-eyed in order to prevent the importation of explosive materials illegally.
"While reiterating the leadership and coordinating roles the NPF has been charged to carry out in the internal security architecture and election security management in Nigeria, the Inspector-General of Police has equally ordered Commissioners of Police and their respective supervisory Assistant Inspectors-General of Police in the 17 Zonal Commands, to continually engage with the military and other security agencies that are recognized members of the Inter-Agency Consultative Committee on Election Security (ICCES) to solidify the already designed operation order cum deployment strategies emplaced towards the smooth and peaceful conduct of the 2023 General Elections".
Enugu Governor-elect, Mbah Promises to Reward Residents with Projects, Policies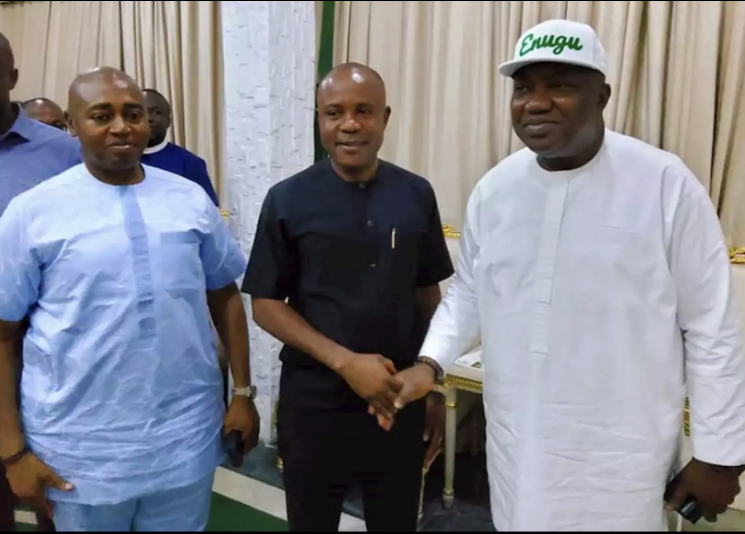 From Sylvia Udegbunam, Enugu
The Enugu State Governor-elect, Dr. Peter Mbah has promised to reward the people of the state with projects and policies that they will be proud of.
Mbah, who made the pledge during his acceptance speech after he was announced winner of the March 18 Governorship election in the state, also pledged to also dualise the Abakpa, Ugwuogo Nike-Nsukka road.

He also said that his administration would build a monorail from Enugu to Nsukka, Udi, Awgu and construct a ring road to connect all the 17 Local Government Areas of Enugu State.
According him, his administration would embark on development of infrastructure, health, tourism, education and development of Enugu state in general, to fast-track growth.
He emphasized that he will build a world class theme pack in Enugu, establish special economic zone in all Local Government Areas, as well as agro allied processing zones and industrial parks in all the Senatorial zones.
He said that he will unleash the tech talent in young people, grow and nurture their interest in business and vocational skills.
He assured the people of the state that his administration will not be for a section of the state but will be an inclusive government that is designed to provide an inclusive economic development to the state.
"Ours will not be a government of any section of Enugu State. It is your government, Ndi Enugu. Under our administration, there can never be division between Nsukka and Nkanu or any other section of the state. We are all brothers and sisters. Those who attempted to create a wedge between us failed woefully.
"We were massively voted by every section of the state. Those who wanted to smack our heads together had an ulterior motive and it was to create perpetual fussing and fighting between us. We resisted their machination and today, we are coming together stronger. Our resolve thereafter is to pursue the spirit of divisiveness from our state".
Benue PDP to Challenge Guber, Assembly Polls Defeat at Tribunal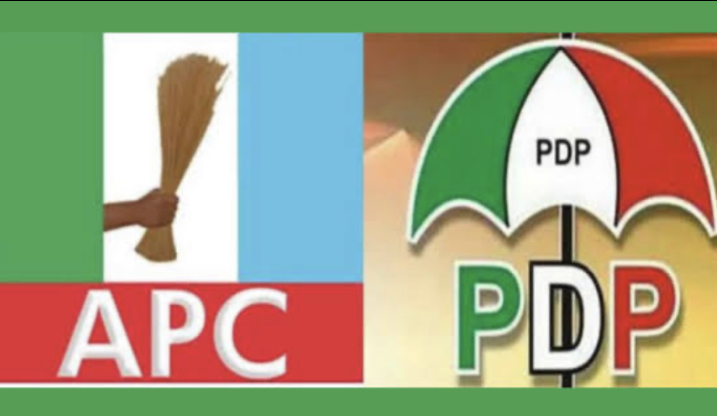 From David Torough, Makurdi
The Benue chapter of the Peoples Democratic Party (PDP), yesterday said it will challenge its defeat on both the governorship and state assembly elections at the tribunal.
The Acting state Chairman, Mr Isaac Mffo, made this known during a press conference on Thursday in Makurdi.
"It is the decision of the Benue Chapter of the PDP that the outcome of the March 18 elections be challenged at the state Governorship Election Petitions Tribunal sitting in Makurdi.

"It is our belief that we owe democracy in our country, Nigeria, a duty to help deepen it by taking such an action to reverse the 'hijacking' of the popular mandate of the people as done by the All Progressives Congress (APC) during the last elections.
"It is our faith that the mandate of the Benue electorate will be restored to our great party as was rightfully given by the people on March 18," Mffo said.
He said that the party owes a load of gratitude to their teeming members and supporters across the state who exhibited uncommon courage to go out and vote in the elections despite alleged heavy militarisation of the polls and the use of thugs, aided by security agents sent to the state by the Federal Authorities.
He commended the leader of the party in the state, Gov. Samuel Ortom; the governorship candidate, Mr Titus Uba, and his running mate, Mr John Ngbede, Senators Gabriel Suswam, Patrick Abba Moro and Orker Jev; National Assembly and State Assembly caucus members of the party, among many others.
London Court Finds Ekweremadu, Wife Guilty of Organ Trafficking
A former Deputy Senate President, Ike Ekweremadu and his wife, Beatrice, have been found guilty of organ trafficking in the United Kingdom.
The duo alongside a medical doctor, Dr. Obinna Obeta, were found guilty of facilitating the travel of a young man to Britain with a view to his exploitation after a six-week trial at the Old Bailey.
They criminally conspired to bring the 21-year-old Lagos street trader to London to exploit him for his kidney, the jury found yesterday.

The judge, Justice Jeremy Johnson, will pass a sentence at a later date.
Ekweremadu, Beatrice, their daughter, Sonia, and Obeta had been standing trial at the Old Bailey for organ trafficking.
Their conviction yesterday was the first verdict of its kind under the Modern Slavery Act.
Ekweremadu and his wife were last year arrested in the United Kingdom for allegedly trafficking a young man into the country to harvest his kidney.
The young man was said to have been falsely presented as Sonia's cousin in a failed bid to persuade doctors to carry out an £80,000 private procedure at the Royal Free Hospital in London.
The young man was said to have been offered an illegal reward to become a donor for Sonia after kidney disease forced her to drop out of a master's degree in film at Newcastle University.
The prosecutor, Hugh Davies KC, told the court the Ekweremadus and Obeta had treated the man and other potential donors as "disposable assets – spare parts for reward".
He said they entered an "emotionally cold commercial transaction" with the man.
The behaviour of Ekweremadu showed "entitlement, dishonesty and hypocrisy", Davies told the jury.
He said Ekweremadu "agreed to reward someone for a kidney for his daughter – somebody in circumstances of poverty and from whom he distanced himself and made no inquiries, and with whom, for his own political protection, he wanted no direct contact".
"What he agreed to do was not simply expedient in the clinical interests of his daughter, Sonia, it was exploitation, it was criminal. It is no defence to say he acted out of love for his daughter. Her clinical needs cannot come at the expense of the exploitation of somebody in poverty," Davies added.