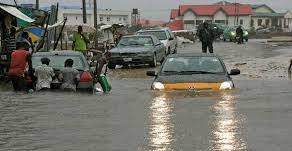 Flood disaster is becoming a frightening annual occurrence in the country. The intensity of the   disaster in parts of the country has led  to  loss of lives and property. Reports have it that  within the last three months, flood has killed up to 26 persons and destroyed over 1000 houses in Kano  state alone.

The Executive Secretary, Kano State Emergency Management Agency (SEMA), Sahel Jili, said 50 other persons sustained injuries as a result of the flood and windstorm that affected Bunkure, Minjibir, Tarauni, and Doguwa LGAs.
Also in Katsina, heavy rains recently caused flooding that took the lives of two persons and destroyed 1,500 houses.
The public relations officer of Katsina State Emergency Management Agency (SEMA), Umar Mohammed, said the affected houses were located in Faskari, Bindawa, and Sabuwa LGAs of the state. He said the agency was already making efforts to assist families of the two victims who died from the heavy rainfall in Bindawa LGA. Some of the residents of Katsina metropolis expressed worry over the recent flooding of major streets and asked that the government should assist them and prevent further casualties. Despite all these, the Nigeria Hydrological Services Agency (NIHSA) still predicted last week that 28 states and the FCT should expect more devastating floods in the coming weeks. The director-general of the agency , Clement Nze, said the states along the rivers Niger and Benue may also begin to experience more devastating flooding from the end of August. He said that states are experiencing severe flooding as a result of heavy rains, poor drainage systems, and Nigeria's position at the river Niger basin. He warned Nigerians to expect heavy flooding this year, listing Lagos and Osun states as likely to experience more flood-related disasters.
Mr Eze said not less than 18 states of the Federation have started experiencing flood disasters at a period the country was yet to enter the peak of the raining season.He said current flood incidents were caused by inadequate drainage systems, as localised heavy downpour generated the flash and urban flooding, adding that river and coastal flooding were yet to set in.
He said Lagos and Ogun states may likely experience the three stages of floods -urban, river and coastal flooding due to their geographical location. According to him,"As at today, flood disasters have occurred in many states, notable in Lagos councils of Mushin,Shomolu, Victoria Island,Lekki ,Marina; Keffi in Nasarawa;Onitsha in Anambra; Owerri, Imo; Aba, Abia; Ilorin and Offa, Kwara; Kaduna; Bori,Rivers; Ijebu Ode, Ogun; Asaba, Delta; Jalingo, Taraba; Gashua, Yobe; Ado Ekiti, Ekiti; Akure town, Ondo; Borno, Katsina, Enugu and Maiduguri.
"It must be pointed out that virtually all the flood incidents above were caused by poor drainage systems as localised rainfall generated the urban flooding. River flooding and coastal flooding are yet to set in."Show original message
The reports presented by the government bodies on the weather outlook as they concern floods are gloomy enough. Nigeria cannot afford a situation as witnessed last year when floods caused untold damage to lives and property, and the sweeping away of thousands of hectares of crops that were ready for harvest, especially rice and other cereals. The country is paying for that with the increasing hunger in the land. We, therefore, make haste to urge that all efforts to stem another flood disaster must be put in place without delay by the Federal, States and relevant agencies to forestall Nigeria from experiencing more flood disasters.
The respective emergency management agencies at the federal and state levels should be battle ready incase urgent intervention is required od them to attend to flood victims should the inevitable occur.
We call on people residing by river banks and other flood- prone areas to immediately vacate to safer places. To be forewarned is to be forearmed.
Buhari's Nine Priority Areas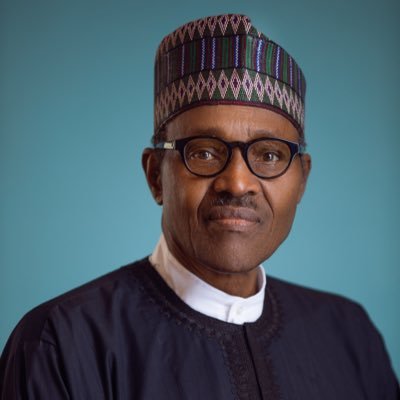 By Ikechukwu Amaechi
PRESIDENT Muhammadu Buhari has less than two years in office. Indeed, he has about 19 months from until May 29, 2023 when he is constitutionally required to hand over to the next president chosen through the ballot box.

He has spent 77 months in office. And he cannot elongate his tenure because the Constitution bars him from serving more than two terms. It is good for every administration to take stock as it inches closer to the lame duck corridor.
What has been done? What is left to be achieved? Answering such questions honestly ensures that an administration leaves office on a high note.
On Tuesday, the administration rose from a two-day mid-term ministerial performance review retreat in Abuja with Buhari tasking ministers on project delivery and directing the Secretary to the Government of the Federation, Boss Mustapha, to convene quarterly coordination meetings on nine priority areas.He not only directed ministers and permanent secretaries to redouble their efforts and work in synergy toward total delivery of targets to improve the livelihood of all Nigerians, but also instructed them to "ramp up implementation" of their mandates along the nine priority areas, stressing the need for synergy between fiscal and monetary authorities to keep the economy on the trajectory of growth.
Buhari urging ministers and permanent secretaries to work towards achieving "total delivery" of targets to improve livelihoods means that he believes that his administration has achieved so much in the last 77 months. Therefore, now that it is on the home stretch, all that needs to be done is to ramp up implementation.
Obviously, the president was impressed by what he heard from his ministers when the retreat went behind closed doors on Monday. "The retreat provided an opportunity for us to undertake an objective assessment of our stewardship in line with the contract we signed with the Nigerian people to deliver on our electoral promises," Buhari crowed.
"From the assessment report and discussions at this retreat, I am glad to note that progress has been made towards the achievement of our objectives. The independent performance assessment report presented on day one of the retreat indicates that significant progress has been achieved in the delivery of the ministerial mandates," he concluded.
Many who thought that because he had recently sacked two ministers, the retreat would be another opportunity for him to shake hands with other non-performers, get rid of them, and bring in fresh faces to take the administration to the finish line were disappointed.
Those Nigerians were naïve to expect a president who looked voters in the face and boasted in his nationwide broadcast to mark 61st independence anniversary that no administration since 1999 has done as much as he has in six years. "A lot has been achieved in the last six years on many fronts: in infrastructure, social care, governance, Nigeria's image and influence in Africa and the international community.
But critics mis-diagnose incremental progress as stagnation. Since coming to power, this administration has tackled our problems head-on in spite of the meagre resources. No government since 1999 has done what we have done in six years to put Nigeria back on track," Buhari boasted.
That amounted to telling a barefaced lie with a straight face because available data shows the exact opposite. But the retreat was organised to amplify that claim rather than stocktaking. It was not a time of introspection. It was time to ululate. An avenue for chest-thumping, and Buhari did that brazenly.
He does not take responsibility for anything, certainly not for security where he has exclusive preserve as the Commander-in-Chief of the Armed Forces, even as he appropriates the few islands of success in the national ocean of failures. That is why he said in his October 1 speech that "in particular, security is a bottom to top undertaking. Joining hands and hearts together would enable us to secure ourselves and our country." But, what, in reality, is Buhari's scorecard?
He listed the priorities of his administration to include building a thriving and sustainable economy, enhancing social inclusion and poverty reduction, enlarging agricultural output for food security, attaining energy sufficiency in power and petroleum products, expanding transport and other infrastructural development, business growth, entrepreneurship and industrialization, access to quality education, affordable healthcare and productivity, building a system to fight corruption and improve governance, social cohesion and security. So, in which area has the administration excelled?
Buhari came to power through propaganda and outright lies and wants to continue wheedling the unwary with his cocktail of tales by moonlight. The truth, however, is that there is hardly any of these priority areas where his administration has recorded a sterling performance even if the yardstick for measuring success is reduced to Buhari's very low standards.
For instance, unless for someone coming from the moon, no honest Nigerian can say Buhari has built a thriving and sustainable economy in the last six and a half years. If anything, the economy is in a shambles. It takes an enervating level of impenitence for this administration to lay claim to enhancing social inclusion and poverty reduction in the 77 months it has been in office.
All pretentions to the contrary notwithstanding, there is hardly any Nigerian that can claim to have been lifted out of poverty because of the policies of the Buhari government. Instead, the government's half-baked fiscal and monetary policies flung open the gates of penury and extreme deprivation.
Nigeria under Buhari's watch has more poor people than ever before, and governance continues to be dogged by inefficiency and waste. Social disparity, which encourages divisiveness, has never been this wide and more Nigerians have been thrown into poverty since the advent of the Buhari presidency than at any other time since after the civil war in 1970 and that explains the unprecedented level of social anomie and complete breakdown of social bonds.
It is unconscionable for Buhari to claim that his administration is chaperoning the country towards attaining energy sufficiency in power and petroleum products. Despite all promises in 2015 prior to the election that brought the All Progressives Congress, APC, to power, Nigeria is still importing refined petroleum products, spending trillions of naira in subsidy and nowhere close to attaining energy sufficiency in power.
Of course, it will be ridiculous to claim power sufficiency with 3,000 megawatts of electricity serving an estimated population of over 200 million. It is laughable for Buhari to claim that his administration is enhancing access to quality education when university students recently lost one academic session due to industrial action by lecturers.
How can the government boast of "quality education" which its high priests, including the president, consider not good enough for their children? Their lack of confidence in their "quality education" is the reason why all their children study in Europe, North America and Asia.
The same goes for healthcare and productivity. Many Nigerians opt for self-medication because healthcare is no longer affordable and Buhari himself has made health tourism an essential element of his annual calendar in the last six years. Nigerian doctors are queuing up at every foreign embassy in Lagos and Abuja seeking visas to run away from their own country.
It is equally laughable for him to lay claim to improving governance and creating social cohesion as well as security for all. Nigerians have never been more insecure in the last 50 years, and the level of division because of Buhari's gross mishandling of diverse ethnic nationalities is the antithesis of social cohesion. His policies have stifled business growth, entrepreneurship and industrialisation.
He has also failed to build a system to fight corruption, as many Nigerians argue, with good reason, that graft thrives despite the fabled fight being waged against it. As Dr. Christopher Kolade, Nigeria's former high commissioner to the United Kingdom, aptly noted in his October 31, 2019 interview with TheNiche newspaper, "The only person that doesn't know we are fighting corruption is corruption itself."
Even what could have been achieved in raising agricultural output is blunted by the unmitigated violence visited on hapless farmers by terrorists, making food security a mirage. Not only that, as Premium Times newspaper noted recently, "Despite its professed commitment to developing the agricultural sector, and indeed investment in the sector, agriculture has grown at the weakest rate under the Buhari administration than any other government since the return of democracy in 1999."
According to the online newspaper, while the sector grew at an average of 15 per cent in the past five years of the Buhari government, it grew by 133 per cent under the Obasanjo administration; 19.1 per cent under President Umaru Yar'adua and 22.2 per cent under Goodluck Jonathan's government. So, why is Buhari ratcheting up his success rhetoric?
The answer is simple. He knows his time is up and wants to write the history by himself. How wrong. The verdict of history is inevitable. No distempering or whitewashing changes it. And no-matter how hard leaders try to manipulate the verdict, they fall flat because history is inscrutable. It is like a sphinx.
The good thing, though, is that while Buhari wallows in self-glorification, Nigerians, who obviously know better, have moved on. For so many, his horse of failure has already bolted from the stable and people are already calculating their losses from their bad political investment in him in 2015.
THE 2019 ELECTIONS AND THE DESECRATION OF OKUNLAND
By Tunde Olusunle 
For those who know a thing or two about the history and evolution of the Okun homeland, never has the area been as weaponized and as violent as the experience of the 2019 general elections.

The Okun country, by the way, is the Okun-Yoruba speaking stretch of Kogi State. To refresh our minds about this part of the sprawling and luminous landscape called Nigeria, Okunland is the southernmost extremes of the Yoruba country, on the nation's geophysical map.
It is abutted to the north west by the Igbomina-speaking part of Kwara State; to the west by Ekiti and to its south west by Ondo State.
Okunland traverses six of the 21 local government areas in Kogi State, namely: Yagba West, Yagba East, Mopamuro, Ijumu, Kabba-Bunu and Lokoja.
In what is a definite geophysical aberration, Okunland is delineated within the North Central zone of Nigeria.

Because the area is wholly subsumed geoculturally and ethno-linguistically in the expansive Yoruba sub-country, its sophistry as one of the most educated sub-nationalities in Nigeria, is most often understated.
Yet, unarguably, Okunland whose people provided the bureaucratic, even technocratic backbone of the erstwhile omnibus Northern Nigeria administration, is one of the most literate ethnic groups in Nigeria.
The Sunday Bolorunduro Awoniyis, Silas Bamidele Daniyans, Ade Johns, Moody Olorunmonus, Emmanuel Otitojus, Michael Asajus, Raphael Ibitomis, and so on, who served meritoriously in various capacities in the evolutionary course of Nigeria are all well documented. 

The professorial and doctorate degree indices of Okunland per square kilometre, run neck to neck with that of its Ekiti kith, to its geographical west.
My good friend, Yemi Akinwumi, Vice Chancellor of the Federal University Lokoja (FUL), discussed with me a few years back, the need for us to document the human resource profile of Okunland, so as to perspectivise the contributions of scholars and professionals from that critical core of Nigeria, to nation building. Statistics available to us as at that time, put the number of professors of Okun extraction, at over 200. Former Health Minister, Professor Eyitayo Lambo, many years ago aggregated about two dozen professors from Isanlu, his birthplace at that time, one of the several communities in Okunland. 

While not pre-empting the proposed publication highlighted above, "charity might as well begin from home," the media (scholars and practitioners), which is the forte of this writer, where Okunland has contributed some of the very best professionals, to the vocation, in the course of state building and service to nation.
Household names like Olatunji Dare, Ayo Olukotun, Peter Olowo, Jimmy Atte, Dapo Olorunyomi, Eniola Bello, Tunde Ipinmisho, Ishaq Ajibola, Segun Ayobolu, Simon Kolawole, Vicky Olumudi, Moji Makanjuola and Lara Owoeye-Wise, are distinguished Okun sons and daughters in the media. Gbemiga Ogunleye, Tunde Asaju, Babajide Otitoju, Kola Ologbondiyan, Austin Elewodalu, Sanya Oni, Ola Ampitan, Vincent Akanmode, Toyin Ibitoye, Ronke Bello, Dayo Asaju, Dayo Thomas, Adeleke Adeseri, Ayokanmi Osinlu, Duro Meseko, Richard Elesho, Ralph Omololu-Agbana, among others, are also media bright lights from Okunland. 

The Okun-Yoruba country is also the home of seasoned intellectuals like Adeoye Adeniyi, Ade Mobain Obayemi, Felix Anjorin, Pius  Adesanmi, Idowu Ajibero, Bade Onimode, Olu Obafemi, Albert Anjorin, Ifeyori Ihimodu, Etannibi Alemika, Emily Alemika, Adewumi Osanaiye, Sam Ale, Bamidele Solomon, Tunde Adelaiye, Rotimi Ajayi, Gbenga Ibileye, Mike Ikupolati, Kolade Obamiro, Dave Omokore, Bamidele Olobaniyi, Sam Metiboba, Segun Akanbi, and Ezekiel Olumodeji, among others. There are also Taiw
o Fagbemi, Taiwo Daramola, Salman Idris, Timothy Asobele, Stephen Owa, Moses Ayodele, Francis Bayo Lewu, Joseph Owonubi, Samuel Olowo, Olu Olufeagba, Albert Kole Olayemi, Olujide Jackson, Blessing Oladele, Sunday Orebiyi, Paul Bolorunduro, Kutu Raphael and Joash Amupitan, among several others. 

Respected Okun scholars also include Oluwatoyin Abimbola Babalola, Funlola Alabi, Abubakar Musa, Job Oluwatimilehin Atte, Bola Titus Omonona, Taiwo Daramola, Felix Ibitoye, Segun Ogungbemi, Joseph Abiodun Balogun, Veronica Ayelabola, Samuel Olowo, Juwon Ore, Stephen Bolu, David Irefin, Abdulmalik Abdulwahab, Kola Olorunleke, Gabriel Tunde Arosanyin, Kayode Joash Simonyan, Adeleke Fayomi, Lloyd Baiyekuhi and Ayodele Jimoh. Adeoye Adeniyi (University of Ilorin); Dapo Asaju (Crowther University); Rotimi Ajayi (Landmark University), Felix Anjorin (Bingham University), have all been Vice Chancellors at various times in various universities. This is not forgetting Akinwumi who is the incumbent Vice Chancellor of FUL. 

Nigeria's legal profession has been graced by luminaries like Niyi Oshe, Bayo Ojo, Joash Ampitan, John Baiyeshea, Duro Adeyele and Malomo Awomolo, all Senior Advocates of Nigeria (SAN), from Okunland.
To make assurance doubly sure, these very senior "silks" are topmost quality senior members of the bar, and not quota allottees. Prominent diplomats from the same part of Nigeria, through the years include Olayinka Simonyan, JJ Lewu, Edward Aina, John Kayode Sinkaiye, Babatunde Paul Fadumiyo, Rafiu Sola Enikanolaiye, all substantive ambassadors.
Businessmen, bankers and captains of industry have included Kola Jamodu, Ola Oyelola, Abiodun Alphonsus Ehindero, Dele Dada, Stephen Olorunfemi, Babs Omotowa, John Obaro, Tunde Ayeni, Jide Omokore, Austeen Olorunishola, Funso Owoyemi, Segun Ogbonnewo, and many more.

Nigeria's military has been served over time by officers from Okunland, who distinguished themselves and made the rank of Brigadier General and above, across all three arms of the military.
These include: David Medaiyese Jemibewon, Olu Omotehinwa, Rufus Kupolati, Adeyinka Adeniyi, Femi John Femi, Sam Teidi,  Joseph Ajayi, Joseph Owonubi, Julius Oshanupin, Theodore Ilemore, Kunle Awarun, Bunmi Ajibade, Paul Okuntimo, Olu Irefin, Foluso Daniels, Matthew Teidi, Emmanuel Abejirin, Funso Owonubi, Jones Babalola, Femi Adeoye, Lonsdale Deji Adeoye, John Obasa, and many more. Richard Babagbale, Bode Foluso Ayeni, Alice Mshelia, Olutoyin Johnson, Samuel Ayo, Tahir Umar, Adeleke Segun and Abiodun Adebayo are also Okun men and women, who have meritoriously donned the gears of Nigeria's military services. 

The security and intelligence services have had names like Ahmadu Sheidu, Raphael Ige, Raphael Osanaiye, Williams Toyin Akanle, Afolabi Oludoyi, Mike Arokoyo, and a host of others, at various times.
The nation's public service has equally been richly benefited by the enterprise of Okun people over the years. Harry Osha, Mike Gbadebo Olowolaiyemo, Biodun Nathaniel Olorunfemi, Sola Akanmode, John Olanrewaju, Abdulganiyu Obatoyinbo, Folashade Yemi-Esan, Tunde Irukera, Olu Adebola, Sam Ale, Bamidele Solomon, Lanre Ipinmisho, Ade Abanida, Funso Fayomi, Toba Olusunle, Tunde Bello, Adedayo Kayode, Dele Onimode and several others, ascended to the zenith of their careers in the organisations and establishments where they served.

The soccer fields and tartan tracks of global sports, have featured Okun flagbearers like Segun Olumodeji, Fatai Atere, Sunday Bada, Abiodun Obafemi, Samuel Elijah, Emmanuel Obafemi, Dele Aiyenugba and Shola Ameobi, among several others. Okun people have also proven their mettle in entertainment with Art Alade, Dare Art-Alade, Jaywon, Debbie Rise, Morayo Joseph and Steve Babaeko, to name but a few.
The quality and quantum of scholarship, skills, talent and experience which Okun people parade will be envy of many countries in the world.

Okunland has been variously described as an "oasis of peace and tranquility," something of an island of sanity and quietude, an abode of some kind of pristine serenity, even when the world, was literally unsettled, restive and aflame. Yes, viewed against the backdrop of experiences in other zones and communities in the Kogi space, Okunland has, by its DNA, been the most sober, most restrained, most welcoming segment of the state, over several aeons.
Okun people have always been genetically welcoming and accommodating, ever willing to oblige even the wayfarer a drink, a meal and bedspace, in the dark anonymity of night. That was the Okunland passed down from preceding generations to successor epochs. In a poetic summation of the trademark conviviality in Okunland, Obafemi in one of his verses describes the area as one where "calabashes of palmwine, make the ceaseless rounds," in communal fellowship.
The senior Daniyan, a foremost Okun nationalist and leader, was famous for the "new year eve communion" where he was joined by associates and friends from across the Okun ecoscape, to savour roasted yam and palm oil sauce, a traditional Okun delicacy, waiting for the breaking of the dawn of a year.

That primordial calm and quietude in Okunland, however, was violated in the rudest  of manners on the eve of the 2019 general elections.
Yes, the customary pin-drop silence of the night was crudely blighted on the eve of the presidential election, on Friday February 22, 2019. Gunshots rent the air in a most unusual staccato in Isanlu, headquarters of Yagba East local government area (LGA), holing up residents in their various homes.
A similar situation was reported from all the other major communities in Okunland, notably, Egbe, Mopa, Aiyetoro-Gbedde, Kabba, Iyara. The shootings equally continued during the State Assembly elections a fortnight later, March 9, 2019.

The stakes were high. The testimonial of the administration of Muhammadu Buhari, Nigeria's President since May 29, 2015, and who was seeking reelection on the platform of the All Progressives Congress (APC), was to be appraised at the ballot the next day.
Public sentiments and opinion favoured a repudiation of the incumbent at the polls and the acclamation of his archrival, Atiku Abubakar who was flying the banner of the Peoples' Democratic Party (PDP).
The insinuation across board was that loyalists of the ruling party sensed a potential whipping and therefore wilfully orchestrated the preemptive intimidation of the of the opposition, via the night time gun scare.
This was to dissuade supporters of the opposition from leaving their homes to vote on the election morning. It was also calculated to privilege apologists of the ruling party, to perpetrate sundry schemes in the polling stations, without antagonism by their opponents. 

Shootings were heard in Aiyegunle-Gbedde and Aiyetoro-Gbedde, both in Ijumu LGA. Aiyetoro-Gbedde is the home of Dino Melaye, who was on the ballot in his quest to return to the Senate, as representative of Kogi West.
He ran against his political adversary Smart Adeyemi, whose seat he took over at the 2015 election. Melaye and Adeyemi are both from the same LGA, so the contest was going to be fiesty, that Saturday February 23, 2019. Femi Ajisafe, a retired director from the federal public service, missed being hit by a bullet when his polling unit was invaded in Aiyegunle-Gbedde, on the same March 23, 2019. Gunshots  were also fired in Kabba, political and traditional headquarters of the Okun people. 

In Yagba West LGA, a certain Segun Olu was arrested Saturday March 9, 2019, during the state assembly elections in Egbe, one of the major communities in the local government area.
He confessed in his statement to the police, that he had 10 other accomplices in the shooting and mayhem inflicted on the town. Segun Olu implicated a top official in the administration of the LGA as the sponsor of his gang, while also adding that firearms were brought from Lokoja the state capital.
One Tunde Oladipo who was at Polling Unit 01 in Egbe on that day, to exercise his civic responsibility, was reportedly shot in the leg as he joined forces with others to prevent thugs from snatching ballot boxes.
In the case of Mopamuro LGA, the quantum violence witnessed during the presidential election and reports from the field across Okunland, necessitated the boycott of the House of Assembly election, by the PDP, on the same March 9, 2019.

By the time the governorship election in Kogi State was to be held on Saturday November 16, 2019, which was also the date of the repeat senatorial election between Melaye and Adeyemi, voter harassment had assumed a novel dimension in Kogi State, with specific reference to Kogi West.
The Court of Appeal had earlier voided the election of Melaye as Senator, following a petition by Adeyemi, and the Independent National Electoral Commission (INEC), scheduled the rerun poll for the same day as the governorship ballot. 

In Lokoja, abode of many Okun communities, a helicopter reportedly belonging to the Nigeria Police Force (NPF), allegedly fired bullets from the sky, dispersing voters from their queues! Melaye's nephew Juwon Oluyomi, was fatally shot at the former parliamentarian's polling unit while shielding the ballot boxes from being stolen by renegades.
He died shortly afterwards. This is not alluding to developments elsewhere in Kogi State on the occasion of the governorship election, which spontaneously produced a song with the refrain "ta ta ta ta," to underscore the free deployment of the barrel of the gun, to enforce and illegally obtain electoral victory.

Ever since, Okunland has lost its original, therapeutic quietness and innocence. The political hirelings of yesterday, much like the Niger Delta militants of the past, have become the lords of the manor today.
Suddenly, so sadly suddenly, the Okun country has now degenerated into a haven of crimson crimes, hitherto alien and unknown to its people. Robberies, kidnappings, banditry, and similar criminalities have become the norm in the area. First, there was an extremely bloody bank robbery incident in Isanlu, early June 2020.
The attack on the "First Bank" branch in the town, took place simultaneously with an unprecedented assault on the divisional police station in the community, which claimed the lives of eight policemen and officers. No part of Okunland had previously witnessed such an incident, executed by over 20 robbers.

September 13, 2021, there was an attack on Kabba Prison, during which over 200 inmates were set free by the bandits. It was the first time such an occurrence would be experienced in the sleepy Okunland.
Sunday September 19, 2021, gunmen attacked the ECWA church in Okedayo, Kabba, along the Kabba-Okene road, killing one of the congregants, Elder Reuben Gbenga (the chief security officer of the church) and abducting three. Seventy-eight year old Chief Julius Oshadumo, pioneer Provost of the College of Education Technical, Kabba, (COETK), one of the abductees, was later killed in a crossfire between the kidnappers and vigilantes.
His wife, Mrs. Olu Oshadumo, was shot during  the attack on the church.
Saturday October 9, 2021, another kidnapping incident occurred in Kabba, a short distance from the location of the earlier incident.
Two people including Elder Raphael Olufashe, were killed, while four were abducted, including Tolufashe's daughter. The gunmen have placed a ransom of N30 million on those in their custody.
Before this time on May 1, 2021, a Commissioner with the Kogi State Pensions Board, Adebayo Solomon was killed in a kidnap attack, on the border between Eruku in Kwara State and Egbe in Kogi. He was riding in the same car with the chairman of Yagba West LGA, Pius Kolawole, who was abducted. 

These developments as would be expected, have impacted socioeconomic activities in the Okun stretch of Kogi State.
Okun civil servants and entrepreneurs from across the country who regularly visited their home communities especially at the weekends for social engagements, have had a rethink. Arising from this, countryside businesses which thrive on the erstwhile regular "weekend economy," have been asphyxiated.
These include hotels, restaurants, services, farm produce, and so on. That hitherto consistent homeward traffic has not been helped by the extremely deplorable conditions of all the roads, all the approach entries into Okunland. 

Video clips and photographs of totally broken down roads including the Kabba-Isanlu-Egbe-Omu Aran; Kabba-Iyamoye-Omuo Ekiti-Ado Ekiti, as well as the Ilorin-Omu Aran-Eruku-Egbe roads, have trended considerably, in the social  media, in recent weeks. In instances, commuters actually passed time on the roads.
Because the condition of the various roads is so terrible, commuters are compelled to slow down to navigate through pot holes, gullies, bumps and bush paths, travellers are very much at risk.
Marauders easily mount sentry on the roads or spring out from the hiding in vegetation on the sides of the roads, at the noise of approaching automobiles.

Representations have been made to federal authorities, notably the Ministry of Works and Housing, (FMWH), and the Federal Emergency Roads Maintenance Agency (FERMA), by officials of the Kogi State government and parliamentarians representing the state, respectively.
The governor of Ekiti State, Kayode Fayemi whose state is linked by the Kabba-Iyamoye-Omuo Ekiti road, has also been engaging with multibillionaire industrialist, Aliko Dangote, whose cement complex is sited in Obajana, Kogi State.
Dangote's company rebuilt the Lokoja-Obajana-Kabba stretch of the road to Ekiti, which needs remediation already, by the way. Cracks and openings are noticeable on aspects of the concrete work.
Fayemi's advocacy is for the extension of the road to Ado Ekiti, especially given the fact that cement-bearing trucks from Dangote's plant, traverse the road in numbers, every day. To date, however, not much has been done. 

It is instructive that the Speaker of the Kogi State House of Assembly, Matthew Kolawole and the Security Adviser to the governor, Jerry Omodara, both visited Kabba last September, when the ECWA Church incident occurred. A meeting was held between both officials and stakeholders and security chiefs in the LGA, on that occasion, to rejig the security architecture of the council.
Much more will, however, have to be done. Governor of the state, Yahaya Bello, will need to take some time off his ongoing consultations for his proposed presidential aspiration, to attend to burning state matters.
While keeping the flame of his bid for the nation's top job aglow, he should be reminded that his primary mandate and obligation, is to the people of Kogi State.
His job in this regard, subsists till January 2024.
Should he become president come May 2023, another chief executive will carry the can, thereafter.
The people of Okunland, of Kogi West and of Kogi State at large, want to be reassured by seeing their governor in their domains, touring black spots in various parts of the state. They want to see him leading the way in recalibrating the security apparatus of the state.
They want to see him with officials from the FMWH and FERMA, complete with heavy duty equipment, ready to change the face of our monstrous, deathly and jagged roads.
Until he becomes president, his primary constituents in the three senatorial zones, nine federal constituencies and 21 LGAs, want to see more of their governor.

Crucially, Okunland cannot wait to wrestle itself from the stranglehold of this alien regime of fear, uncertainty and trepidation.
Okunland desires to reinvent itself, as that customarily peaceful, communal and companionable sub-country, where you leave the doors to your home ajar at dusk, and retire to your couch, with both eyes closed.
We want to take back that our idyllic homeland, where we are woken at dawn, not by the cackle of gunfire or clanging noise of machetes, but by the unmissable crow of the cock, the bleat of goats in the neighbourhood and the teasing aroma of  akara e'lepo, wafting through the morning breeze, awaiting the companionship of ogi gbi' gbona.We want to reclaim that quintessential Okunland, girt by the streaming Oyi river, where dawn rouses you in Iyamoye, and dusk embraces you in Igbaruku.
Tunde Olusunle, PhD, is a Member of the Nigerian Guild of Editors (NGE)
Jonathan, Buhari Cuckolding in War Time
By Festus Adedayo
Last Wednesday, Muhammadu Buhari and his newfound friend, Goodluck Ebele Jonathan, locked each other inside the sacristy of the Nigerian presidential Villa, christened Aso Rock.

When they came out afterwards, both wore the visage of 3-year old Syrian girl, Salwa and Cuckold, a 1997 book written by Indian, Kiran Nagarkar. Cuckold, a historical novel patterned after the narrative of Maharaj Kumar, may in a way explain the recent hot and adulterous romance between Jonathan and Buhari.
In the book, Kumar had attempted to win his wife, Mira's affections in the midst of a ravaging war in the land.
Set in the Rajput kingdom of Mewar of the 16th century, a wife named Mirabai refuses to see Mewar prince, Bhoj Raj, as her husband but thinks instead of Lord Krishna as her hubby. Originally derived from the bird called cuckoo which has the tendency of laying its eggs in other birds' nests, right from the Middle Ages, cuckolding became an allusion to a man or woman who has sex with an already married partner, sometimes out of wedlock and at other times, as a fetish where some married partners derive voyeuristic joy in watching their spouse engage in sexual liaison with another.
In 2010, Salwa caught the headlines after a trending video recording of her playing a game and laughing rambunctiously as warplanes dropped bombs very close to her home in Idlib, Syria. Idlib was Syria's final major rebel-held stronghold region where Turkish-backed rebels and Syrian government forces fought in an atrocious battle to destroy each other. The world was aghast at what was perceived as Salwa's emotion-dead response to destruction and death. It was later that her father, Abdullah Mohammad, told the world that he taught Salwa wartime laughter; that, rather than being scared at the sight and sound of deafening, frightening and destructive air strikes, she should deaden her fright with laughter, as a counterpoise and coping mechanism. He purchased fireworks for her and got her immersed in its frightening noise. With this, Abdullah taught Salwa that both – bombs and fireworks – were synonymous and loud noises, rather than creating fright, could be funny. It helped Salwa stay calm as cannons and bombs wreaked their havocs.
Dressed resplendently in blue colour traditional Ijaw attire, with a black bowler hat to match as picture from the presidency depicts, Jonathan and Buhari both cut the image of two unequally yoked afflictions besieging a single household. Traditional Yoruba call such Ile njo, ole nja – a household on fire and at the same time invaded by burglars – which keep onlookers guessing as to the depth of the unwanted guests' incestuous relationship. Buhari was also dressed in a cocaine-white babanriga and cap to match. They both saluted each other in the COVID-19 elbow-jamming manner. Barely disguised but hidden behind their visage was a cheerfulness that made them look like a girl who titivates her hair with sequins on her first date.
What is the relationship between laughter and war? Put differently, is laughter permissible at times of war, when there is so much death and destruction? In all histories of war, this unequally yoked binary has always maintained an uneasy relationship. Kaiser, the German imperial power in the First World War, would not hear of such incestuous relationship between war and laughter. In a telegram to the Mayor of Berlin during the war, he demanded seriousness and self-constraints. Indeed, the Kaiser and German military of WW1 pronounced urban laughter a taboo during the war. The bleakness of war should make impossible all joy, they said. What manner of amusement can there be when death and suffering are going on at the war front? How can humour be legitimate in the city in times of war? This was why Carl Braun, also known as Carl Hobner, ran into trouble with the Berlin police in October, 1914 when he humorously mimicked German generals and dignitaries while the war was going on. For the Kaiser, pubs, amusement parks, theatres and cinemas should all be closed in war time.
That was not for Jonathan and his 'fiend,' the president. Judging by the discourses on parade in the political arena, Buhari and Jonathan, two hitherto sworn political enemies, must have come together to discuss 2023. They have held a couple of such. On the superficial, however, Jonathan, ECOWAS' special envoy, had struttled into his former abode at the presidential palace to discuss the crises-ridden West-African country of Mali, with Buhari. But pray, are Mali's crises more than Nigeria's and who is the Nigerian problem being reported to?
But why would Buhari and Jonathan be discussing 2023 when there is war in Nigeria? Make no mistake about it: Nigeria is in a time of war. Shrouded official figures of Boko Haram killings of Nigerians and their soldiers number hundreds; bandits slaughter scores daily in the Northwest; farmers cannot go to till the land for fear of being strafed to death by bandits' AK-47 bullets; in Niger State, Boko Haram has ceded Nigeria's territory to itself, pegging girls' marriageable age at 12. Nigeria is at war. Her economy, even at the thick of the Biafran war, possessed more verve than the economy under Buhari. The Nigerian Naira is periodically sighted at red light districts, in undisguised dalliance with the Zimbabwean dollar and Congolese Franc, the three barely clad and smiling seductively like coquettes of nil worth that they are. Hopelessness had never been this proximate to more than half of Nigerians in almost a century. Should Nigerian leaders then be exchanging mutual political conviviality, like imperial powers partitioning Africa at the 1884 scramble for the black continent, ceding out and receiving presidential power, in this time of war?
With the 2023 election in the neighbourhood of a little over 12 months ahead now, permutations, alignments and projections are being shuffled like stock traders do on the floor of the stock exchange. Grapevines are rife with claims that President Jonathan is being lured by the rank of his old political adversaries to run for the Nigerian presidency again. On the face value, this proposition sounds very stupid, illogical and otiose. Why would those who ganged up to make the Ijaw-born ex-president's name worthless a few years ago, be the same people he is embroiled in playing tombola with today?
Rivers State governor, Nyesom Wike, took the dalliance between Buhari and Jonathan beyond hearsay when he warned Jonathan recently not to yield to the pressure to contest the presidency under the APC, same party that nailed his coffin in 2015. Speaking to the BBC, he said, "If I see the former President, I will tell him what I heard. I will tell him, don't go anywhere because these people want to destroy your reputation."
The calculation is said to be one of the dirty power gimmicks of the North to swiftly return to power if it eventually gets supplanted by a southerner in 2023. Surveying the horizon with a clean but selfish toothcomb, Ahmadu Bello's progenies were said to have discovered, to their chagrin, that unless someone constitutionally barred from a second term was sneaked into Aso Rock, their fated birthright of Nigeria's presidency could suffer on the sidelines for another eight grueling years. The most fitting sucker who can act as stand-in and take the bullet for such infernal project was a man the same Northern elders had tar-brushed as clueless, feckless and a recklessly irredeemable drunk whose life was incomplete without shots of liquor.
With the connivance of Ahmed Bola Tinubu's octopodal media machine, by the time Jonathan was going into the 2015 presidential election, the Buhari/Tinubu machine had mortally damaged his brand, rendering the name Jonathan as worthless as a degree from Trump University. The theatrics of dollar-baiting Yoruba traditional rulers who pointed effete traditional insignia at Jonathan's head, with him kneeling down in their midst, ostensibly for traditional invocation for his success at the polls, was by them a mere alupaida – fraudulent stunt. His wife, Patience, was visited the most visceral denigration in history, so much that she had less worth than a horoscope. Today, other than a recent unexplained taciturnity she recoiled into, there was no embarrassing infraction committed by Jonathan's wife that Buhari's voluble Captain of Zi Oza Room has not. But, is it cluelessness, lust for power or outright unintelligence that will make a man, as the Yoruba will say, return to bid a hostile host good evening, in the same unwelcoming home where he was booed out and forced to say good night awhile ago?
Aside the fact that the Nigerian politician's heart is reputed to be painted in red colour like a mass of scarlet berries, these politicians are certified gang of brand conmen. We were living witnesses to how then General Buhari, who we all knew for his intolerance to voices of dissent, with an Antarctica-like frozen views on national development, suddenly became branded as a born-again democrat. They put on him borrowed robes, forced him to wear agbada and Igbo Ishiagu, apparels of two people he never disguised his disdain for, while forcing him to dance to the adulterous music of Wasiu Ayinde on the campaign rostrum. Here was a man Nasir el-Rufai, in 2010, referred to as "an almost-70 principal (who) should retire," a man he said was "perpetually unelectable" and who suddenly got deodorized and presented to the people as Angel Gabriel. El-Rufai, in that same statement, warned Nigerians that "a Buhari, the new Democrat, tolerant of views different from his own, is yet to evolve."
As we were wondering how APC, PDP will navigate us into this potentially doomed Jonathan mis-presidency, another artful dodger climbed up the rostrum. Serial presidential aspirant, Turakin Adamawa, Atiku Abubakar, last week dismissed the zoning of presidential ticket debate as response to the current Nigerian leadership crisis. He made this known at the 94th National Executive Committee (NEC) of the PDP held last Thursday. "Where the president comes from has never been the problem of Nigeria, neither will it be the solution. There is no such thing as the president from Southern Nigeria or president from Northern Nigeria. There is only one president from Nigeria, by Nigeria and for Nigeria," he said.
In the ecology of Yoruba's dismissive estimation of people who fail to dispense with old analogies and embrace recent discourses, such persons are seen as being busy engaged with culinary masturbation by eating an agbonrin esin – one-year old venison. With this thesis that is irrelevant to the reality of today, Abubakar is apparently devouring this old, uninspiring agbonrin esin. In an earlier piece, I prophesied that Buhari may be the last Nigerian president. I didn't mean that Nigeria may not exist, post-2023 but that we can never have a president who will think Nigerian or a Nigerian thinking at the presidency any longer. Buhari has so mortally destroyed that thesis of "where the president comes from has never been the problem of Nigeria" with his unexampled nepotism in office, so much that where the president comes from matters greatly now. In any case, shouldn't Nigeria have now moved out of this perennial Atiku Abubakar presidential hustling to something more ennobling?
If you add this to Jonathan and Buhari's embarrassing cuckolding in this time of war, you will have the complete picture of a Nigerian circus that has just begun yet another season of our anomie.
Malami's State of Emergency and Chiwetalu Agu's arrest
Either out of acute ignorance of the law, diffidence towards it, naivety or a consuming passion to appear hyperactive in the eyes of Aso Rock, the Nigerian security establishment will not stop exuding sickening optics in its operations, to the shuddering embarrassment of the world. Last week, it was another time for the advertisement of this gross lack in mental capacity. Nollywood star, Chiwetalu Agu, was arrested by some officers of the Nigerian Army at the Upper Iweka, Onitsha, Anambra State. His sin and as could be seen in a viral video, was adorning flowing apparel that had Biafra insignia on it.
In the video, Agu stood in a moving traffic in the commercial city, beside a bus painted green, the Nigerian colour and which had written on it, Chiwetalu Films. Shortly after, a soldier appeared, clutching a gun, in a menacing mode, his hand clutched to the rifle's butt. All of a sudden, other soldiers appeared, held Agu roughly, even as he almost fell, dragging the actor like a sack of tomatoes, ultimately pulling and heaving him into a truck. He must have fallen a couple of times in the process. Before zooming off in a commando style with their prized victim, the soldiers fired repeatedly in the sky which resulted in a melee as people scampered for dear lives. Agu was said to have come to Onitsha on a charitable mission of sharing food items to the less privileged.
Later on, the Nigerian Army issued the raison d'être for this sickening assault. Agu, it said, was inciting the public and soliciting support for the Indigenous Peoples of Biafra, (IPOB). In a statement issued by the Director of Army Public Relations, Brigadier General Onyema Nwachukwu, the Nigerian Army denied this globally viewed scene of brutalisation by its men, claiming that Agu was gently taken into custody.
"Dressed in a very well known attire of the proscribed group, Chiwetalu Agu was picked up for questioning while inciting members of the public to join the proscribed group. Though he attempted putting up some resistance when troops made effort to take him into custody, he was not assaulted or subjected to brutalization," Nwachukwu said. The Nigerian Army then urged that people's expression of their rights "must be done within the confines of the law, bearing in mind the imperative for peace, and national security."
Released after 24 hours in the Army's custody, the Department of State Services (DSS) will not be left out of the binge to impress Aso Rock. It reportedly re-arrested Agu last Friday. This was confirmed in a statement by the DSS Spokesman, Peter Afunaya, who said on Friday that "Army brought him to us. Justice will take its course."
The day before Agu's arrest, specifically Wednesday last week, Minister of Justice and Attorney-General of the Federation, Abubakar Malami, riled the country with another of his celebrated badly-rehearsed statements that brim with sickening flavor of partisanship. Speaking to the press after the Federal Executive Council (FEC) meeting, Malami said that, in response to the upswing in cases of violent attacks on individuals and government facilities in Anambra, with the approaching governorship election in the state, "you cannot out rule possibilities, inclusive of the possibility of declaration or state of emergency."
One nexus links Chiwetalu's arrest and Malami's unconscionable statement: they cannot be supported by logic and common sense. Oduduwa is an insignia that Sunday Igboho and his separatist crew use as mascot. If the FG descends into another of its jaundiced decision to outlaw it, Yoruba people shouldn't use the insignia of Oduduwa? What part of the Nigerian constitution forbids anyone wearing clothes or the colour combination that they desire? What evidence did the Army have that Agu incited the public on the side of IPOB? Agu has been known to always go nostalgic in references to Biafra. Yes, the Federal Government claimed it had outlawed IPOB, but did it outlaw Biafra? Biafra is a phoenix that cannot die, as long as the people in that geographical area remember their grueling fate in the hands of Nigerian soldiers.
Again, Agu is an actor and the Upper Iweka show might jolly well be a rehearsal for another film, as indicated by the vehicle he brought to the alleged locus incuo. More fundamentally, why has the Army never felt that Sheik Gumi, who even accused it of systemic decimation of Islamic faithful, had breached "the imperative for peace and national security" thus necessitating the arrest of that campaigner for bloodthirsty hounds?
It is same partisanship that juts out of Malami's emotive outburst. In the Southeast of Nigeria today, Imo State is where anarchy and total breakdown of law and order are mostly pervasive. That is a state superintended over by one of Aso Rock's provincial lickspittles. How come the federal government has not declared a state of emergency there? A sizeable part of Niger State is in the hands of Boko Haram, while the president's home state of Katsina appears to be Thomas Hobbes' projection in his state of nature thesis. How come these states haven't fallen victim of the emergency rule?
While most of these theoretical postulations by government are not wrong in themselves, the absence of equity in their operationality is the bother. In 1999/2000 when Gani Adams' OPC was constituting a nuisance, Olusegun Obasanjo wielded the big stick, slamming him and Fredrick Fasehun, his own kinsmen, in jail for months. Buhari cannot be hounding IPOB and ethnic separatists while mollycoddling his bandit brothers who he has stubbornly refused to label terrorists.
Festus Adedayo is an Ibadan-based journalist.