INEC Converts 1,015 Voting Points to Polling Units in Kwara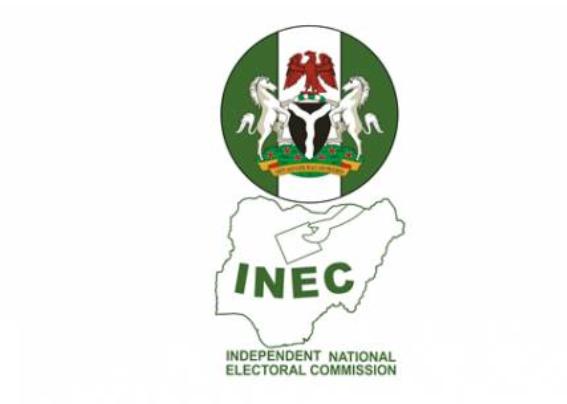 The Independent National Electoral Commission (INEC) says it has converted 1,015 voting points to polling units in Kwara.
Malam Garba Attahiru-Madami, the state's Resident Electoral Commissioner (REC), disclosed this in Ilorin on Saturday during a stakeholders' meeting on "Expansion of voter access to polling units in Kwara".

He added that access to polling units was very essential to increase numbers of voters during elections.
Attahiru-Madami lamented that Nigeria has never recorded over 35 per cent of voters during elections, whereas Ghana has recorded over 50 per cent of voters.
The REC said with the conversion of the 1,015 voting points, Kwara now has 2,887 polling units.
According to him, before the enumeration of the Registration Areas, there were 1,872 polling units in all the 16 local government areas of the state.
Attahiru-Madami said the 119,973 polling units in the country were created in 1996 to take care of 50 million voters.
According to him, INEC registered over 84 million voters for 2019 general elections, notding that the 119,973 polling units were grossly inadequate.
He was of the opinion that many eligible voters refused to vote on election day because of the distance of polling unit to their residences, resulting in apathy.
The REC added that converting voting points to polling units would reduce overcrowding of voters during election and also bring polling units closer to the people.
He noted that polling units can only be located in appropriate public places like town halls, community halls, health centres, court premises and open spaces.
Attahiru-Madami added that polling units cannot be sited at private homes, religious places, politicians' residences, royal fathers' homes and places of dispute.
He said INEC would continue to address the issue of polling units after the Continuous Voter Registration (CVR) as the commission was targeting 120 million voters for 2023 elections.
The breakdown of the 2,887 polling units has Asa Local Government Area with 145 polling units, Baruten 230, Edu 175, Ekiti 76 and Ifelodun 236.
Ilorin East has 320 polling units while Ilorin South has 275, Ilorin West 464, Irepodun 158, Isin 80, Kaiama 124, Moro 142, Offa 173, Oke Ero 76, Oyun 108 and Patigi 105 polling units.
The REC assured stakeholders that the commission would do better in 2023 elections than what it did in 2019 elections that was adjudged the best in the country.
Attahiru-Madami addef that it would be fair, transparent and open to all. (NAN)
Politics of the 'Dot in the Circle'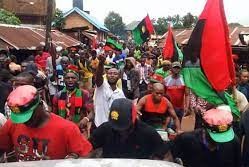 By Jude Opara, Abuja
Last week, President Muhammadu Buhari either by omission or commission ruffled some feathers when he inadvertently referred to the South-East as a 'dot in a circle'.
Buhari while speaking on Arise TV, was reacting to the activities of the Indigenous People of Biafra (IPOB) who have been agitating for the secession of the South-East from Nigeria.

In recent times, there has been a sudden surge in criminal attacks on public facilities especially offices of the Independent National Electoral Commission (INEC) and Police stations which also resulted in a number of officers being killed by those still being referred to as 'Unknown Gunmen'.
While the federal government as well as the security agencies have pointed accusing fingers at IPOB and their Eastern Security Network (ESN) as responsible for the attacks, the group has insisted it is not involved in the arson and killing of Policemen in the region.
But the President had before now taken actions that tend to suggest he sees everything about the South-East differently. May be that was why he earlier twitted; '"Many of those misbehaving today are too young to be aware of the destruction and loss of lives that occurred during the Biafra war, those of us in the fields for 30 months, who went through the war, will treat them in the language they understand.'"
Despite the public outcry that greeted that comment, Buhari was again to gloat over his ability to talk to the IPOB in the language they understand.
'"IPOB is just like a dot in a circle. Even if they want to exit, they will have no access to anywhere."
Buhari can also be argued to have classified the entire Igbo nation as IPOB because when he decided to talk about how they have properties scattered all over Nigeria, definitely he was referring to the entire Igbo people.  
"And the way they are spread all over the country, having businesses and property, I don't think IPOB knows what they are talking about.
"In any case, we say we'll talk to them in the language that they understand. We'll organize the police and the military to pursue them."
Certainly, the way the President spoke showed clearly that probably he does not understand that it is not all Igbos that are members of IPOB. So to him, as long as you are Igbo, you are a member of IPOB.
"The Igbo and their territory is just a dot in a circle of the map of Nigeria, which even if they secede could exit to nowhere since the elders and youths of the South-South had assured of not being part of the secessionist agenda."
Probably, because of the 'dot in a circle' question, President Buhari did not make any comment about the Oduduwa agitators in all his tough talking.
Before we consider whether the South-South wants to secede or not, it must be stated that as a leader, President Buhari ought to have interrogated why a section or some sections of the country want to leave the union and not to continue to threaten fire and brimstone.
Secondly, even if the South-East were to pull out of Nigeria today, being landlocked or not will not determine their survival. There are about 49 countries like; Switzerland, Luxemburg and even Botswana in Africa that are supposedly landlocked and I know that the GDP of Botswana is higher than that of Nigeria with all our access to the ocean.
Buhari has never hidden his seeming disdain with the South-East since he came to power in 2015. Shortly, after his inauguration, President Buhari told a bewildered world that he was going to treat the different regions on the basis of 97%and 5%which he said was representative of the vote they gave him.
That singular comment signaled the stage for the division of the country along ethnic and religious lines because while those from the South-East and South-South who truly supported former President Goodluck Jonathan saw themselves as the five per centers, the North that largely voted for Buhari also believed he was right to promise them 97% interest.
I have always said that given the circumstances that brought the President to power, he had a very golden opportunity to have united the country because if he had really acted like a leader by demonstrating the capacity to carry everybody along whether they voted for him or not, those who had very negative impression bout him would have had a change of heart. Also, his staunch supporters who will believe anything he does and say would have also had a change of heart and attitude towards the people of the other two regions.
He appointed 33 members of his kitchen cabinet and personal aides, but interestingly, he did not see anybody from the South-East worthy of being engaged. The issue of the security agencies is a story well known to everybody that he has not seen one person from that region to preside over one of the numerous military and para-military agencies, I also do not hope he will appoint one before he leaves office in 2023.
Interestingly, while some people have tried to make excuses for the President that he may not have really known all that have been happening in his government, the recent interview on Arise TV by the President has shown that he truly knows and approves everything that has been ascribed to the so-called 'Presidency'. This is so because, Buhari reminded his accusers that people from the South-East also have ministers representing them in his cabinet. But those who want to differ argue that he may have been compelled to appoint them because it is a constitutional requirement that every state must have at least one minister in the cabinet.
It is rather unfortunate that the President who is supposed to be the father of the nation exhibited so much bile and disdain against a part of the country he presides over. In all he said, there is nowhere he spoke as if the people he was referring to were citizens of his country.
The brazen display of gusto and show of power by reminding the Igbo of the war and their defeat only showed that perhaps, with people like President Buhari in power, the country will have a long way to go before finding the peace everyone is yearning for.
Buhari spoke about the South-East with so much disrespect and there was no thought spared about how the average Igbo including those in his government will feel given the way the President talked about their area. 
President Buhari has always been eager to descend heavily on the Igbo with the slightest opportunity. Many people still remember how soldiers went with fist and furry to maul down IPOB members who were only brandishing their Biafran flags. And within a twinkle the government had branded the group as a terrorist organization. 
Already the carnage introduced by security agencies since the unfortunate killing of Ahmed Gulak in Imo state is of frightening dimension. Recall that shortly after the killing, Police immediately gunned down six people at Afor Enyiogugu, claiming they were the killers of Gulak.
Yet, ever since there have been arrests, killings and continuous intimidation of the people. A few days ago, Citizen Oguchi Unachukwu who returned to Nigeria for his traditional marriage was allegedly gunned down by soldiers while going to the Imo Airport to catch a flight en-route his base in Germany. If the government had been treating the people of that area with caution, Unachukwu would not have been killed for no just cause, but he was killed because he was Igbo and already tagged as an IPOB member, so he deserved to die?
I recall in 2017 when a group of Northern youths made very serious incendiary comments at a press conference in Kaduna where they had the audacity to issue the entire Igbo nation a three-month quit notice to vacate the North. As usual the government pretended they didn't hear them, not even one of them was arrested talk less of prosecution. But if any person or group from the South-East makes such statement, your guess is as good as mine what would happen to them.
So the way Buhari painted his picture of the 'dot in a circle' shows that even as a president, the only way he knows to restore peace in the region is through the force of arms. He was boasting of what happened in 1967 and how he was ever ready to repeat such.
Yes, he has reiterated that comment meaning he is going to carry out his vow, but the real question that should be asked is; if after 50 years and suddenly people from the same Eastern region especially those who were not born then are asking to leave the country, it means that there is something that is wrong somewhere and the best way to address it is to find out from those agitating why they are agitating.
The same government that is begging the dreaded Boko Haram for a dialogue despite their atrocious acts, the same government that is treating the killer herdsmen with kid gloves does not want to dialogue with IPOB, then there is really more to it than meets the eyes. May be the 'dot in a circle' riddle explains it all.
The President sounded excited that the South-South people have assured him of their intention to remain in Nigeria, meaning that the 'dot in a circle' will have no option than to remain in the circle irrespective of how and what they feel.
Finally, I want to challenge the federal government to heed the calls for returning Nigeria to true federalism, where every region or state as the case may be will have the opportunity to operate and develop at their own pace. Let the President lead this charge so that the 'dot' and the 'circle' will both have the opportunity to develop side by side in their country without let or hindrance.
Gboko APC Disowns Defecting Kaaba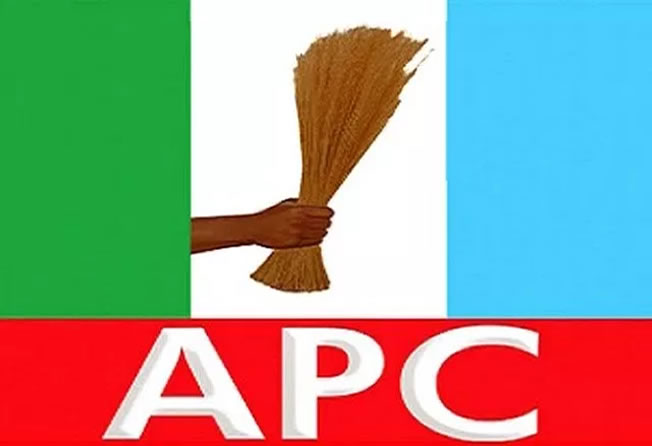 The All Progressives Congress (APC) in Gboko Local Government Area (LGA) of Benue has disowned Mr Joseph Kaaba, pointing out that he was not a member of the party as claimed while defecting to the PDP on Saturday.

In a press statement issued on Saturday by Mr Francis Kyura,
Director of Media and Publicity, APC Gboko LGA, the party said Kaaba was never a member of the party.
APC described as an "erroneous representation" the claim that was circulated in the social media that Benue APC had lost a party chieftain.
"We wish to state that at no point did Mr Joseph Kaaba join the APC in Gboko LGA.
There is no evidence of his membership or APC registration ceremony after he left the Federal Civil Service a few years ago.
"The APC in Gboko LGA has received several retired directors at both the state and the Federal Civil Service, some of whose APC registration ceremonies were even witnessed by the National Secretariat of our party. At no point did Kaaba feature in any of the ceremonies," the statement said.
The party said it appreciated Kaaba's liberty to join any political party of his choice but equally felt it was wrong to lay claim to APC membership when he was not a member at no time.
"People of Benue State are to note that the APC in Gboko LGA at the moment is saddled with the onerous responsibility of assimilating thousands of supporters of other political parties it has received in the past months and will not be distracted by the antics of smaller political parties in the state,'' the statement said. (NAN)
PDP Congratulates Senate Minority Whip, Aduda at 52
The Peoples Democratic Party (PDP) has congratulated the Minority Whip of the Senate, Sen. Philip Aduda, as he marked his 52nd birthday.
The party, in a statement by its National Publicity Secretary, Mr Kola Ologbondiyan, in Abuja said it was indeed proud of Aduda's undiluted commitment towards the development and progress of the nation.

Ologbondiyan said that the PDP was particularly proud of Aduda's dedication to the welfare of his constituents in the Federal Capital Territory (FCT) Abuja as well as the stability of the party.
He said that over the years Aduda, a grassroots politician, with strong bond with the people, has continued to exhibit uncommon patriotism.
He said that Aduda exhibited this from his days as a local government councillor, to his days as two term member of the House of Representatives where he earned the Best Performing Legislator Award in 2008.
"And now as a three-term elected senator, where he serves as senate minority whip.
"Our party also recognizes the sacrificial roles Senator Aduda has been playing towards the wellbeing of his constituents of the FCT, which is a melting pot of all Nigerians from across the federation and members of the international community." he added
The party, according to him, celebrates Aduda and prayed to God to continue to grant him good health and sound mind in the service of his people and his dear fatherland.(NAN)