Nigeria Buys Potash from Canada amid Russian Supply Disruptions
The Federal Government bought emergency supplies of Canadian potash in April following disruptions from Russia amid Western sanctions, according to a report by Reuters. Potash is used primarily as an agricultural fertiliser because it is an excellent source of soluble potassium
.According to Managing Director of the Nigeria Sovereign Investment Authority (NSIA), Uche Orji, Nigeria bought three cargoes of Canadian potash, which should arrive within the next month.

Normally, the country takes five Russian cargoes a year. "Russia was unable to deliver, so we bought a spot from traders in Canada. The Canadian High Commission in Nigeria helped start the conversation with producers," Reuters quoted Orji to have said.
He, however, declined to comment on prices. But spot prices on Tuesday are up more than 250 per cent for deliveries to West Africa compared to last year, according to Argus Media, a commodities pricing agency.
The NSIA MD said there were ongoing discussions to see if a Russian delivery could still be possible. According to the report, Western sanctions and self-sanctioning by many global companies and financial institutions have created chaos for anyone dealing in products of Russian origin and sent many energy and commodity prices to record highs.
Russia's Uralkali, a major global producer of crop nutrients, has been Nigeria's exclusive supplier since 2019. The potash producer has not itself been targeted by sanctions so far. But Dmitry Mazepin, a Russian businessman left the board and cut his controlling stake in Uralchem after he was hit by EU sanctions in March.
Uralchem owns the majority of Uralkali. Reuters said Uralkali declined to comment. It also said the Canadian government did not have an immediate comment. Nigeria imported about 200,000 tonnes of potash last year, one of three key ingredients for fertiliser blending, according to the Fertiliser Producers and Suppliers Association of Nigeria (FEPSAN).
Nigeria's raw material imports meet just under 40 per cent of its needs, the rest is sourced domestically, and local blended output was 1.5 million tonnes last year, nearly equal to domestic consumption. "The Canadian potash will hopefully arrive just in the nick of time for the planting season, which starts as early as end-May in some parts," Gideon Negedu, FEPSAN executive director, was quoted to have said.
He added that the association has a strategy to prioritise crops that need more potash. The International Monetary Fund (IMF) recently said the Russian invasion of Ukraine would lead to economic setbacks for sub-Saharan Africa, including Nigeria. It said the war has triggered a sharp rise in commodity prices –straining the fiscal and external balances of commodity-importing countries and increasing food-security concerns across the region.
VCDP Holds 3-Day Enterprise Training for Agri-businesses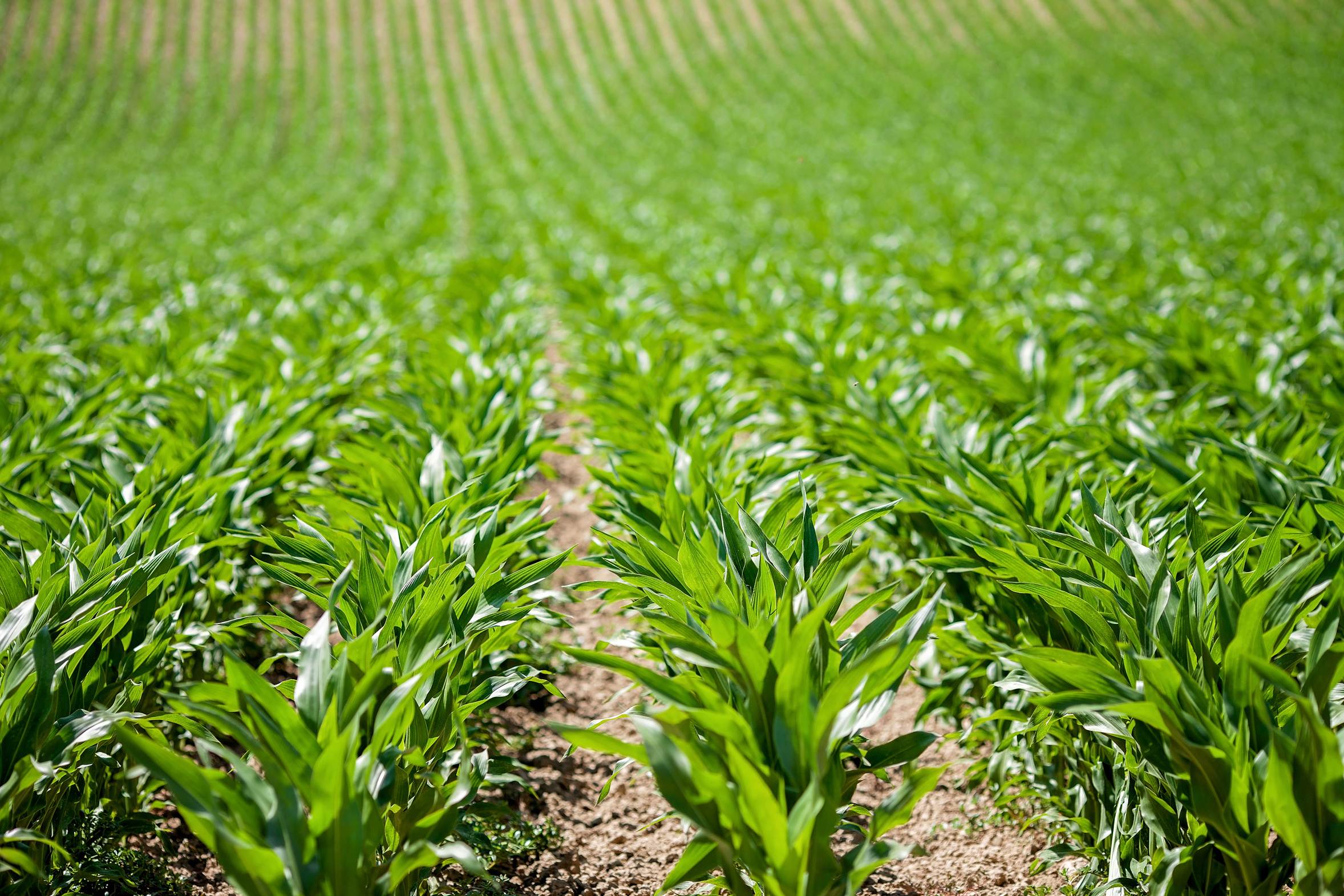 From David Torough, Makurdi
In a bid to mainstream nutrition sensitive intervention and harness potentials along commodity value chain while empowering youth and women, the Federal Government, International Fund for Agricultural Development, Value Chain Development Programme (FG/IFAD-VCDP) held a 3-day youth enterprise training for Agri-businesses at the IFAD-VCDP premises, Makurdi, the Benue State Capital.

The six session training equipped participants with practical knowledge on how to process Vitamin A Cassava to snacks (Combo-bite, bread, chinchin, queens cake, Cassa-flakes), Processing of rice flour as substitute for baking flour, Processing of cassava peels to animal feeds as well as de-stoning and packaging of milled rice.
There was also an intense training for some youths on knapsack application and calibration as well as an entrepreneurship class for establishing a One-Stop Agro input shop.
According to IFAD-VCDP Rural Institution, Gender and Youth Mainstreaming Officer (RIGYMO), Mrs Sandra Agber 41 male youths, 39 female youths and one adult female were beneficiaries of the training.
She revealed that, the need to engage and empower youths and women to be self-employed in a sustainable manner and to add value to agricultural produce was the primary justification for the training.
Mrs Agber disclosed that though the training is a youth empowerment programme, women were prioritized in line with VCDP's gender mainstreaming initiative hence the high number of female participants particularly in the rice and cassava processing trainings.
In his remarks during the opening ceremony, VCDP State Programme Coordinator, Mr Emmanuel Igbaukum charged the participants to take the training serious as VCDP is poised to continually supporting its farmers to maximize output as well as harness all potentials along agriculture commodity value chain.
He disclosed that participants would be given start up kits to support their various enterprises.
Two participants, Babara Yaaya and Veronica Chigba, who were trained on rice processing and One-stop agro shop establishment respectively, in their separate remarks at the end of the training appreciated IFAD-VCDP for their unceasing support to farmers and agripreneurs in the state and prayed God to give them the strength and resources to upscale these interventions.
FG Awards Licences for 161 Marginal Fields as 13 Remain Dormant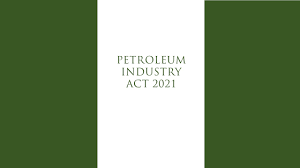 The Nigerian Upstream Petroleum Regulatory Commission (NUPRC) has awarded Petroleum Prospecting Licences (PPLs) to 161 successful 2020 marginal fields awardees.
The commission also officially unveiled the Host Communities Development Regulations and model Petroleum Prospecting Licences (PPLs).
Chief Timipre Sylva, the Minister of State Petroleum Resources, at the unveiling and licences presentation on Tuesday in Abuja said the maiden presentation of the PPL was part of the implementation of Petroleum Industry Act (PIA), 2021.

This is as the Federal Government revealed that 13 out of the 30 marginal fields awarded since 1999 were not producing crude oil, as only 17 of the fields were currently meeting the target of crude oil production, adding that a total of N202.91bn was raked in by the government from the just concluded 2020 marginal field bid round.
The award, the government said was pursuant to the provisions of the Petroleum Industry Act 2021.
This came as successful awardees, such as Matrix Energy Group, Petrogas Energy, among others, promised to begin oil search from the fields in earnest to boost the country's crude oil production.
In his address at the event, the Chief Executive Officer, Nigerian Upstream Petroleum Regulatory Commission, Gbenga Komolafe, stated that one of the major tasks inherited by the NUPRC upon its inauguration last year, was the need to conclude the 2020 bid round.
"Consequently, we pursued the matter frontally and are delighted to inform you that the exercise which commenced in June 2020 is being concluded today," he stated.
Komolafe explained that historically, the marginal fields award initiative began in 1999 and was borne out of the need to entrench the indigenisation policy of government in the upstream sector of the oil and gas industry and build local content capacity.
He said, "Besides, the initiative was also targeted at creating employment opportunities and encouraging increased capital inflow to the sector.
"Since its inception, a total of 30 fields have been awarded, with 17 currently producing. A breakdown of the allocation of the fields to indigenous operators is as follows: two fields awarded in 1999, 24 in 2003/2004, one each in 2006 and 2007, and two in 2010.
He added, "Ten years after, in 2020, 57 fields were put up for bidding. Again, it is noteworthy that the 2020 marginal field bid round exercise in respect of which PPLs are being issued today has attracted government revenue of about N200bn and $7m (N2.91bn at official exchange rate of N415.64/$) respectively."
Speaking to journalists on the sidelines of the event, the Group Chief Executive Officer, Matrix Energy Group, Adisa Aliu, said successful investors in the bid round would commence oil search as fast as possible.
Aliu, who's company emerged successful in the exercise, said the contributions of marginal field operators would help the country in meeting the monthly oil production quota approved for Nigeria by the Organisation of Petroleum Exporting Countries.
For several months running, Nigeria has been failing to meet its crude oil production quota approved by OPEC, a development that has further depleted the country's revenue from oil.
"We are delighted at the conclusion of this exercise and we are ready to contribute our quota in assisting to meet the target approved for Nigeria and as well help in shoring up revenue for our county," he stated.
He, however, noted that security should be improved in the Niger Delta, as this had been a challenge to not just the production of crude oil, but to the meaningful progress of the sector.
Meanwhile, the NUPRC in its presentation at the event, stated that the passage of the Petroleum Industry Act had brought an end to the era of marginal field awards.
Section 94(9) of the Act stated that "No new marginal field shall be declared under this Act".
The agency stated that the Minister of Petroleum Resources shall now award PPL on undeveloped fields following an open, fair, transparent, competitive, and non-discriminatory bidding process in line with Sections 73 and 74 of the Act.
It urged the new investors to hit the ground running in developing their awarded assets in line with industry best practices.
"Also, we shall continue to provide a predictable and enabling regulatory environment to operators in line with our technical and commercial statutory
mandates with a view to optimising the development and exploitation of the nation's hydrocarbon resources," it stated.
It said it was worthy of note that the average price of crude oil in recent months had been above $100/barrel, adding that investors in the fields should take advantage of this upward swing in market fundamentals, caused by the Russian/Ukraine conflict.
Breaking: Reps Raise Crack Team to Probe Oil Subsidy Regime Under Buhari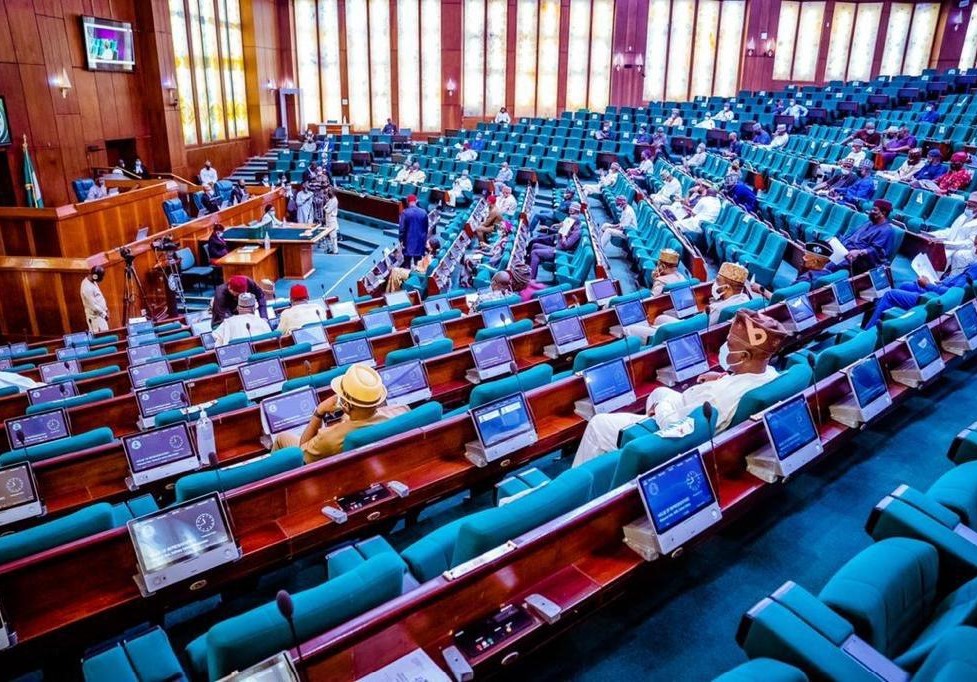 By Ubong Ukpong, Abuja
The House of Representatives yesterday, raised a crack adhoc committee, to Probe the petroleum Products subsidy Regime in the last five years, from 2017 to 2021
The committee was given eight weeks to carryout this investigation and report back to the House for further legislative action.
The decision was sequel to a motion on the "Need to Investigate the Petroleum Products Subsidy Regime in Nigeria from 2017 to 2021", brought before the Honda by Hon.

Sergius Ose Ogun.
The lawmaker had said that his motion was informed by section 88 (1) and (2) of the Constitution of the Federal Republic of Nigeria (As Amended) , which empowered the National Assembly to conduct investigations into the activities of any authority executing
or administering laws made by the National Assembly;.
He also noted that Section 32 of the Petroleum Industry Act, 2021 saddled the Petroleum Midstream and
Downstream Regulatory Authority with the task of regulating and monitoring technical and commercial
midstream and downstream petroleum operations in Nigeria.
Ogun informed the House that as of 2002, the NNPC's purchase of crude oil at international market prices stood at 445,000 barrels per day in order to enable it to provide petroleum products for local consumption.
He was concerned that as at 2002, the installed capacity of Nigeria's local refineries stood at 445,000 barrels per
day, however, their capacity utilization began to nosedive and eventually fell completely to zero due to the
ineffectiveness and alleged corruption of critical stakeholders in the value chain.
The lawmaker said he was aware that due to the decline in the production capacity of the refineries, NNPC found it more convenient to export domestic crude in exchange for petroleum products on trade by barter basis described as Direct Sales Direct Purchase (DSDP) arrangement.
He said he was further aware that component costs in the petroleum products subsidy value chain claimed by the NNPC was highly over-bloated while the transfer pump price per litre used by the NNPC in relation to PPMC was
underquoted as N123-N128 instead of N162-N165 and this fraudulent under-reporting of N37-N39 per
litre translates into over 70 billion naira a month or 840 billion naira a year.
The legislator worried that the consumption rate of Premium Motor Spirit (PMS) was 40million to 45million litres per day, however, the NNPC used 65 million to 100 million litres per day to determine subsidy as discoverable
from NNPC's monthly reports to the Federal Allocation Committee (FAAC).
He also worried that the subsidy regime has been unscrupulously used by the NNPC and other critical
stakeholders to subvert the nation's crude oil revenue to the tune of over 10 billion US dollars, with records
showing that as at 2021, over 7 billion US dollars in over 120 million barrels have been so diverted.
The lawmaker was disturbed that "there exists evidence that subsidy amounts are being duplicated, thus subsidy is charged against petroleum products sales in the books of NNPC as well as against crude oil revenue in the books
of NAPIMS to the tune of over N2 trillion."