Nigeria Open 2021 AFCON Account Against Egypt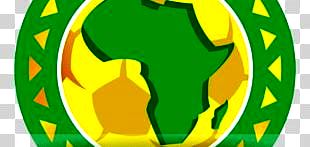 By Orkula Shaagee, Abuja
Today, Coach Augustine Eguavoen and his Super Eagles' wards face a stern examination of their credentials when Nigeria and seven-time champions Egypt go for each other's jugular in the opening match of Group D of the 33rd Africa Cup of Nations finals today at the 30,000 –capacity Stade Roumdé Adjia in the northern Cameroonian town of Garoua.

Kick-off is 5pm.
Egypt swept the stakes at the first two editions of Africa's flagship football competition, in 1957 and 1959, and then won on home soil in 1986 and in Burkina Faso 12 years later, before a hat-trick of consecutive titles in 2006, 2008 and 2010.
Nigeria soared to glory on home soil in 1980, won in Tunisia in 1994 and overturned bookmakers' predictions to triumph in South Africa nine years ago.
Both teams are not unfamiliar to themselves at the AFCON, with the Pharaohs hammering the Eagles 6-3 in Nigeria's first-ever match at the competition (in Ghana in 1963) and coming from behind to tame the Eagles 3-1 in the city of Benguela (Angola) in 2010.
In all other confrontations at the Africa Cup of Nations, the Eagles have had the upper hand.
On their march to victory in 1980, the Eagles sailed past the Pharaohs 1-0 in a group phase clash in Ibadan, and four years later, following a pulsating 2-2 draw in a semi final match in Bouake (Cote d'Ivoire), Nigeria won on penalties to reach the final against Cameroon's Indomitable Lions.
In 1990, a lone goal by Rashidi Yekini consigned the Pharaohs to defeat in a group phase match in Algiers, and in 1994, both teams battled to a scoreless draw at the Stade Chadli Zouiten in Tunis.
Eguavoen, who leads Nigeria from the bench on Tuesday, was involved in that cagey affair in the cold of central Tunis, but envisages that there will be nothing cagey about Tuesday's game in the sunny atmosphere of Stade Roumdé Adjia.
"I look forward to an interesting game between two ambitious teams. As I said a couple of weeks ago, we will take it one match at a time. For now, we see the clash with Egypt and all our plan is how to earn the three points. The Egyptians are a strong team and will come with a lot of confidence and steam, but we will also be going to the field with a lot of confidence and steam. It is going to be an interesting evening."
Nigeria are without top marksman Victor Osimhen and 2019 AFCON top scorer Odion Ighalo was held back by his Saudi Arabia club. However, the absences create opportunities for a number of young guns to make hay at Africa's grand houseparty.
Former U17 star Taiwo Awoniyi is expected to lead the line and reproduce some of his potency from which German Bundesliga club Union Berlin is benefitting, with Leicester City's Kelechi Iheanacho and Czech Republic -based Peter Olayinka also on the line. Skipper Ahmed Musa and Samuel Chukwueze hit target in the training match with Cameroonian top club, Cotonsport Garoua on Friday, and there are also Greece –based Henry Onyekuru and former Olympics star Sadiq Umar as possibilities in the frontline.
Injury has kept out midfield linchpin Oghenekaro Etebo, but Wilfred Ndidi will still enforce and former U17 World Cup –winning captain Kelechi Nwakali is expected to step up to the plate and show muscle in the playmaker's role.
Defender Leon Balogun's forced absence, through injury, means Italy-based right back Tyrone Ebuehi will probably start while Chidozie Awaziem and Kenneth Omeruo hold sway in central, and Portugal –based Zaidu Sanusi will contend with the left back role with the versatile Olaoluwa Aina.
Egypt depends heavily on Liverpool ace Mohamed Salah, recently shortlisted for the FIFA Best Player award.
Victory on Tuesday evening will provide confidence boost for the Super Eagles ahead of the other Group D ties against Sudan (January 15) and Guinea Bissau (January 19).
DAILY ASSET Roundtable: Guests Condemn Bad Politics,  Knock Economy
By Ubong Ukpong, Ibraheem Hamza Muhammad, Eze Okechukwu  Idris Umar, Abuja
Panelists at the DAILY ASSET 5th Anniversary Roundtable, organised yesterday at the Nicon luxury hotel, Abuja, did justice to issues in the national economy, and politics as well as the role of the media in the 2023 General Elections.
The discussants were united on the fact that Nigeria needed a competent and intelligent leader to take over its affairs from President Muhammad Buhari by May 29, next year.

The roundtable, attended by the academia, politicians, media personalities and top government functionaries was chaired by Dr. Patrick Ukase, Head of Department, History and International Studies, Kogi State University, Anyingba. The panelists included the Benue State Governor, Dr. Samuel Ortom, who was represented by the Director General, Benue Liason Office, Abuja, Gideon Hemba, Dr.
Amaechi Anaekwe, Director of Programmes, Africa Independent Television, (AIT), Hon. Francis Ottah Agbo, lawmaker representing Ado, Ogbadigbo and Okpokwu Federal Constituency of Benue State, Dr. Abbas Idris, Director General, Federal Capital Emergency Management Agency, Dr. Cletus Akwaya, the Publisher and Editor-in-chief, DAILY ASSET Newspaper, and staff and management team of the newspaper among others.
Prof. Ukase noted that the economy, security, infrastructure and all other aspects of national lives suffer neglect when any country fails to recruit the right kind of political leaders, stating that "the system won't be open to talents and merits would not matter anymore."
He expressed dissatisfaction with the way Nigerian economy, bureaucracy and governance at all levels have been abandoned because of next year's general elections, noting that the economy and governance should never be sacrificed on the alter of power acquisition.
Prof. Ukase identified media challenges to include ownership,
control, molestation of journalists by security agents, often resulting in arrests and illegal detention , poor rumenerations or even no renumeration at all and lack of modern professional tools including computers and camera, however praised the management of DAILY ASSET Newspaper for its resilience and consistency in production.
Hon. Francis Agbo noted that good governance was an irreducible minimum and challenged Nigerians to go all out for their voter's card and vote in only the most competent political leaders in the next general elections, adding that the country was bleeding.
"Structures don't win elections. Casting of votes win elections. We should all cast our votes wisely, for the most competent persons and in doing so,we should forget ethnicity, religion, sex and tribe. The country is bleeding from insecurity, lack of power, unemployment and youths restiveness. Now, it's time we all join hands and fix Nigeria", he said.
Agbo who is Chairman House of Representatives Committee on Drugs and Narcotics, said that it was rather becoming funny to hear people talk about religion and political party structures ahead of the general elections, when the country was passing through trying times.
He said there were candidates capable enough to redeem the country from the present woes and Nigerians must get it right by giving their votes only to such candidates, irrespective of party, religion or tribe.
"I hear them say this man does not have structures. Do structures go to polling units to vote? It is Nigerians that vote," the lawmaker said.
He asked citizens to take advantage of the ongoing Continuous Voters Registration (CVR), to be registered and move to polling units closer to them, to be able to vote in the upcoming elections.
"Nigeria is bleeding. You must vote to save the country. They said they were coming to change everything from top to bottom and ended up destroying everything from top to bottom," the legislator said.
Apparently criticising the ruling All Progressives Congress (APC),
Agbo, who is of the opposition Peoples Democratic Party (PDP), commended DAÌLY ASSET and expressed confidence that it would continue to educate the public on the issues concerning the forthcoming general elections.
On his part, Dr. Idris, Director General of the Federal Capital Emergency Management Agency urged media practitioners to delve more into investigative journalism, noting that journalists should interrogate government policies and action all the more.
"Firstly, investment in the media industry by intellectuals will bring out the best in the country. Journalists should spend more time on investigative reporting, especially as it concerns government projects both at the states and federal levels. Any project that doesn't address the needs of the people should be reviewed. The media really has to work strongly along that line. With this, the government at all levels will sit up and in the end, it benefits our country and the benefits are all ours," he said.
Barring his mind on the subject matter, Dr. Anaekwe, Director of Programmes at the African Independent Television, (AIT) also observed that Nigeria will get better with the right leadership, and not just with people with thirst for power. He applauded the management and staff of DAILY ASSET Newspaper for the roundtable, and urged them not to buckle in the face of challenges.
The publisher of the newspaper, Dr. Akwaya thanked the guests for dissecting the theme: "The Media, National Economy, Politics and 2023 Elections," with expertise and wisdom. He gave glory to God for standing by the company through thick and thin.
DAILY ASSET Newspaper hit the newsstand on June 12,2017 as a weekly Abuja-based tabloid and went daily on November 18,2018. The tabloid has remained consistent in newsstands ever since, expanding its platforms to include a daily e-paper, circulated globally and a vibrant website.
MAN, LCCI, Economists Counter Buhari Claim on Economy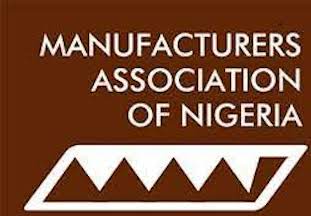 By Joseph Amah, Abuja
The Manufacturers Association of Nigeria (MAN), the Lagos Chamber of Commerce and Industry (LCCI) and economists have countered the claim  of President Muhammadu Buhari, that the economy under him is better than it was in 2015.

The Chairman of the Gas Group, the Manufacturers Association of Nigeria, Mr Ola Adebayo, said Buhari's regime's policies have not translated into positive economic growth and real sector development.


He faulted Buhari  government's implementation of policies, ssying that the present government has not score any pass mark.

Adebayo said, "One thing I have observed is that policy formulation is different from implementation. With the recent events, I don't think the government has passed. We only have very good policies on paper, but the implementation has been lacking.
Once there is no implementation, it becomes just an idea."

Also, the Deputy President of the Lagos Chamber of Commerce and Industry (LCCI), Mr Gabriel Idahosa, said the reality was at variance with the claims of the President.
He said the current government has not been able to attract the private sector to invest in critical infrastructures like railways and airports, saying that the government's economic model is counter-productive and not in the best interest of the economy.

"The business community has been consistent in saying so. It's not a matter of disagreeing with him. It's a matter of looking at the facts at the table."

Idahosa further said that "We don't really need any complicated analysis to see whether the policies are addressing the issues of the business community. Whether it is power supply, the foreign exchange market, whether it's a model that enables the private sector to invest in infrastructure in a manner that enables business to thrive, it is clear for all to see."

Also Director-General, the Nigerian-American Chamber of Commerce, Mr Sola Obadimu, said Buhari's assessment of his administration's economic policies did not reflect the realities on ground.
According to him, his government has failed in all economic indices and should be humble to admit it.
He said, "In the past seven years, we have witnessed the most volatile phases in our industrial life. For instance, if we pick the naira valuation as at when he came in and now, you will see the difference. That has been unfriendly to industry."

He said the benchmark interest rate has been high at 13 per cent, making access to capital difficult.
Obadimu further stated that with the disparity between exchange rate at the official and parallel markets, it was obvious that the government had created certain opportunities for round tripping in the system and consequently put a strain on business entities who needed foreign exchange for business.
An economist and Chief Executive Officer, Center for the Promotion of Private Enterprise,  Dr Muda Yusuf, said that between 2015 and now, the nation's economy has recorded over 200 percent currency depreciation.

He said that the investors' confidence has worsened within the period under review and major indicators show that the economy is lagging behind .
"I don't agree with that. Let us look at all the major indicators in the economy. Look at inflation, look at how bad things are and you know the implication of inflation for investments and for welfare. The current situation now is almost unprecedented and, of course, you can't compare that now to what the situation was in 2015. Look at our currency. What was the exchange rate even at the parallel market in 2015 and what is it now? We are talking of a depreciation of over 200 per cent or even more and that also has a very serious implication. Even the poverty situation in the land is much and the business confidence. Investors' confidence has worsened between 2015 and now. So, I don't agree with that assertion."

Also speaking, the Founder of Cowry Assets Management Limited, Mr Johnson Chukwu, said, "I will be belittling myself to comment on issues like that. Let me ask you, what is your take on it? If I were a journalist, I wouldn't even write about it.
"That's how I feel about that comment.  Because it just doesn't make sense for me to be wasting my time talking about it. I need to initiate conversations higher than that level. Because even someone who is daft and a person who didn't go to school will discuss it. It doesn't make sense. Somebody said I've done well and you want me to discuss it. I guess you understand how I feel about that.  It doesn't make sense for anybody to discuss it.

"It's not a matter of feeling, it's how you are living. How much do you buy bread? How much do you pay for transport? How good is light in your area? So, if you want me to comment and speak about the economy, the way forward and what to expect from the new president, I will, not this," he said.
A scholar and an Associate Professor at Pan-Atlantic University, Dr Olalekan Aworinde, said that the only sector that is doing well is the oil and gas.

"We cannot say that the economy has fared well because we still have so many indices that tell us that the total values of goods and services produced in Nigeria are nosediving.  The only sector that is doing well is the oil sector. It makes about 80 per cent of the revenue in Nigeria.
"If you take a look at the manufacturing and agricultural sectors, they are not at the level we expect. There might be some improvement in agriculture but the kind of farming practiced in Nigeria is still at the subsistence level. In the manufacturing sector, we have more firms folding up probably because of these infrastructures that we expect. There's no stability in power. The rate at which the Gross Domestic Profit is growing in Nigeria is not at the fast rate. It's increasing at a decreasing rate."

He also said that the government has pushed a  lot of Nigerians into poverty than it has taken people out of poverty.

"Let me talk about price stability, it is worrisome. I don't know how this government is able to come out without looking at the statistics at the price level. The last figure that was released by the National Bureau of Statistics a few weeks ago tells us that inflation is close to about 18 per cent. So, before they were in government, what was the statistics? So, this government has brought a lot of people more into poverty, absolute poverty than they have taken people out of poverty. I'm not going to agree with President Buhari's statement. Yes, price stability is the responsibility of the CBN so in an attempt to maintain this price stability, you would discover, particularly this year, that it has been worrisome. It has been on the increase"

"I do not know what the yardstick that he used. Look at the level of unemployment. If you say you want to reduce the level of unemployment, that means that the level of inflation will be on the increase. But despite the fact that there's an increase in inflation, the level of unemployment is still increasing. It is very clear, this is not unconnected with the manufacturing sector that is not doing well. The manufacturing sector is not doing well, so which sector will be used to employ the teeming youths that are not employed in Nigeria? The  unemployment figure in Nigeria is about 33 per cent. So before they assumed office, what was the percentage and presently what is it? This government has taken a lot of loans and the future generations will have to pay for these loans. I do not know where the statistics and the indices that this present government is using to better the lot of Nigerians because as at the last count, the World Bank told us that the present government has made so many Nigerians to fall into abject poverty."

Director of Research and Strategy, Chapel Hill Denham, Mr Tajudeen Ibrahim, also said, "I think we should look at the major metrics to know if really the economy is doing better now than in 2015 and one major metric is the exchange rate. And for the exchange rate, the Naira has lost tremendous value in the past 7years. And that has led to several other factors such as higher consumer price index over the period. It has also led to great uncertainty for foreign investors in terms of investing in the country," he concluded

Under Buhari, Nigeria experienced two recessions – one in 2016 and another in 2020 fuelled by COVID-19.
 As at the fourth quarter of 2014, Nigeria's unemployment rate was 6.2 per cent, according to data by the National Bureau of Statistics, NBS. As at the fourth quarter of 2021, the NBS disclosed that the rate in the economy had risen to 33.3 per cent, making it one of the worst in the world and signifying a 437 per cent increase over the seven-year period.

As at May 2015, Naira exchanged for dollars at N197/$ at the interbank market and N217/$ at the parallel market. Naira is N415-N420 to a dollar at the Importers and Exporters Window and nearly N603-N610 at the parallel market. Subsidy has since risen from N100 million in 2015 to N4 trillion in 2022.

Inflation is not spared as prices have risen by over 70 per cent since Buhari came to power. Inflation has since 2015 risen from 9.01 per cent (average number in 2015) to over 17 per cent  in May 2022.

The Misery Index in 2015 was 47.7 points but it has risen to 50.48 points, meaning that more Nigerians are now more miserable than they were in 2015.
Similarly, in 2018, Nigeria was adjudged by the World Poverty Clock as the world's poverty capital.
According to the World Bank, the poverty rate was 33.1  per cent by the end of 2014/ beginning of 2015, but poverty rate will likely sit at 42.6 per cent in 2022.

Fuel Crisis: IPMAN Warns Members Against Sale of Fuel Above N165/litre
The Independent Petroleum Marketers Association of Nigeria (IPMAN) has warned members of the association not to dispense Premium Motor Spirit, popularly called petrol, above the approved N165/litre pump price.

IPMAN in conjunction with the Association of Distributors and Transporters of Petroleum Products gave the warning in Abuja following reports that many retail outlets had adjusted the price in their various pumps upwards above the government-regulated rate.


The factional National President, IPMAN, Chinedu Okoronkwo, admitted that members of the association had called for a hike in petrol price, but noted that the Nigerian National Petroleum Company Limited had released enough petrol.

He said, "Our members in Lagos were getting the fuel at N170 – N173/litre, that's why they wanted price increased. It is only the NNPC that is importing the product.
The cost of doing business has changed, so it becomes difficult to sell at N165/litre.

"That is why we are thanking the NNPC for bringing the product to N143/litre. So, our members must sell the product at N165 which is the government-approved price."
Okoronkwo further revealed that IPMAN and its partner had engaged the services of Benham Group to recover money owed them for the supply of petroleum products.

"Our business requires technology, that is why we brought a seasoned financial expert and we've been able to recover a lot of funds in other countries and Nigeria," he said.
The IPMAN official added, "The incessant mishaps and destruction of trucks on the road, banditry and kidnapping is the reason we are bringing the insurance company to help us. Leaving the risk for the owner of the truck to bear will affect our businesses."

On his part, the National President, Association of Distributors and Transporters of Petroleum Products in Nigeria, Mohammed Danzaki, said the NNPC had done a lot to import the product, "but the main issue is the transportation."

He added, "We have not been getting our payments. That is why we engaged a financial expert, Benham Group, to recoup our money for Nigerians to get regular supplies in the fuel stations."
The Chairman, Benham Group, Maurice Ibe, said the collaboration was to ensure stabilisation of fuel supply at the filling stations.