Nigeria Under Siege, Ortom Tells British Audience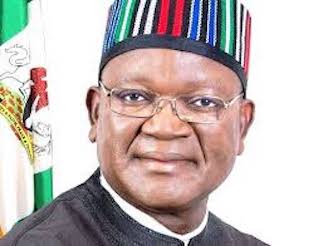 Benue State Governor, Samuel Ortom has again decried the activities of terrorists operating in Nigeria, saying "the country was under siege" and needs to be helped to come out from the pangs of terrorist groups holding the country to ransom.
Governor Ortom also challenged Nigerians in Diaspora to use the international environment with its free press to call attention to the evil going on in their country and speak against religious extremism.

In a statement issued by Rev. Peter Ichull, Senior Special Assistant to the Governor on Diaspora Affairs said the Governor also called for religious freedom in Nigeria, insisting that the peoples fundamental human rights must be protected by the federal government.
Governor Ortom raised the alarm while addressing Nigerians in Diaspora and friends of Nigeria at the Freedom of Religion and Belief (FoRB) International Ministerial Fringe Events on Nigeria, organized by the Para-Mallam Peace Foundation and the International Peace-Building and Social Justice in London.
He said "The bombing of Churches and killing of worshippers was a calculated attempt to send fear into the living to restrict their religious freedom."
The Governor stressed that freedom is humanity's most valuable commodity, which is equally most contested.
According to him, it was for this reason that every just and progressive society must uphold certain freedoms for all people as enshrined in the Universal Declaration of Human Rights, the International Covention on Civil and Political Rights, the constitutions of most nations, including Nigeria and other rights' documents.
While questioning the state of freedom in Nigeria, the governor emphasized that Freedom of Religion and Belief was all-important since it ensures that every individual retains the freedom to worship in peace and security as well as change religion or belief at any time without fear of persecution.
To solve the intractable security problems, the governor said his state was forced to enact "The Benue State Open Grazing Prohibition and Establishment of Ranches Law, 2017" and also put in place other security measures.
In addition to this legislation that has received wide support across the country and copied by other states, Ortom recommended among other things; honesty on the part of President Buhari in political appointments and siting of development projects to reflect the nation's diversity.
He urged President Buhari to urgently address the flagrant attacks on Christians on account of their faith, belief system and religion.
Ortom also called for proportionate pressure from the international community and advocated for the "Mobilization at the local and international levels to ensure that we roll back this dark cloud of rabid religious intolerance and accompanying violence by radical Islam in Nigeria".
Speaking further, the Governor urged the International Organization for Peace-Building and Social justice (PSJ UK), organizers of the International Ministerial Fringe Events on Nigeria, and other organizations with like-minded objectives to use their voices to ensure that the Federal Government of Nigeria lives up to its constitutional responsibilities of promoting and upholding Nigeria's status in words and in actions.
According to Governor Ortom, for the Federal Government to ensure every citizen is given a sense of belonging, Nigerians of all religions and beliefs must be treated equally.
Other recommendations outlined by the Governor for the institution of sustainable peace in the country include "Prosecution of all religious offenders according to the laws of the Federal Republic of Nigeria," and "ensuring the return and rehabilitation of all Internally Displaced persons to their ancestral lands" as well as "payment of full compensation to all victims of religious persecution and insecurity and ensuring that victims of religious persecution get justice".
Responding, 85-year-old Baroness Caroline Cox, a Member of Parliament in the House of Lords observed that the invitation for Ortom to address such an important gathering was justified as his voice on topical issues in Nigeria had gained international recognition.
Cox assured participants that she would explore ways of ensuring that education and healthcare were a priority for those who are displaced.
The MP, however, lamented that the British government reports on problems affecting Nigeria were too mild and far from reality, saying, "The report, so far, is a government position and not adequate".
She thanked independent researchers and other public-spirited organizations that have taken the responsibility of unearthing the truth about happenings in Nigeria, assuring that these reports will convince the British government to adopt policies that would help vulnerable people of Nigeria get international attention and justice at home.
UNICEF Awards $170m Malaria Vaccine Contract to GSK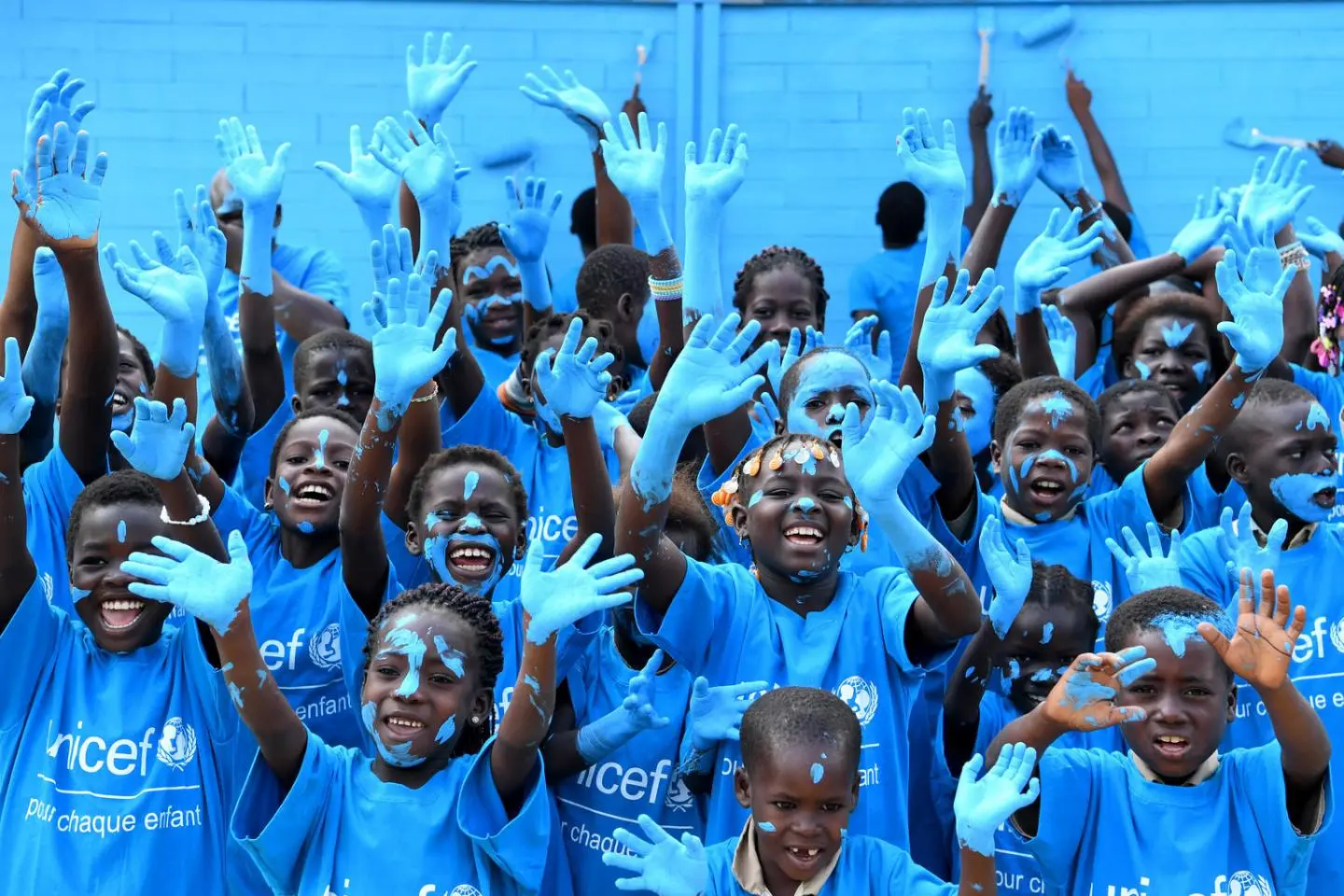 United Nations Children's Fund (UNICEF) has awarded a contract for the first ever supply of a malaria vaccine to GSK with a value of up to 170 million dollars.
Newsmen report that GSK plc, formerly GlaxoSmithKline plc, is a British multinational pharmaceutical and biotechnology company with global headquarters in London, England. Established in 2000 by a merger of Glaxo Wellcome and SmithKline Beecham.

UNICEF in a statement issued from New York on Tuesday said the landmark award would lead to 18 million doses of RTS,S/AS01 (RTS,S) being available over the next three years, potentially saving thousands of lives every year.
In 2020, nearly half a million children died from malaria in Africa alone, a rate of one child death per minute.
Etleva Kadilli, Director of UNICEF's Supply Division said the vaccine rollout would give a clear message to malaria vaccine developers to continue their work because malaria vaccines are needed and wanted.
"We hope this is just the beginning. Continued innovation is needed to develop new and next-generation vaccines to increase available supply, and enable a healthier vaccine market.
"This is a giant step forward in our collective efforts to save children's lives and reduce the burden of malaria as part of wider malaria prevention and control programmes."
According to WHO data, more than 30 countries have areas with moderate to high malaria transmission, where the vaccine could provide added protection against malaria to over 25 million children each year once supply scales up.
The RTS,S malaria vaccine is the result of 35 years of research and development and is the first-ever vaccine against a parasitic disease. The vaccine acts against Plasmodium falciparum, the most deadly malaria parasite globally and the most prevalent in Africa.
In 2019, pilot routine vaccine use was launched in three countries – Ghana, Kenya and Malawi – as part of the Malaria Vaccine Implementation Programme coordinated by WHO.
The experience and evidence generated by the pilots informed WHO's recommendation in October 2021 for widespread use of the first malaria vaccine in countries with moderate to high P. falciparum malaria transmission.
Soon after, in December 2021, Gavi, the Vaccine Alliance's decision to provide funding for malaria vaccine programmes in eligible countries opened the pathway for broader roll-out of the vaccine.
"We recently opened the first application window for Gavi support in rolling out the malaria vaccine.
"Thanks to UNICEF's procurement work, we now have more certainty on supply and can move a step further towards getting this life-saving vaccine to the people who need it the most.
"As manufacturing ramps up over time, we hope that increasing volumes will also lead to more sustainable, lower prices," Seth Berkley, CEO of Gavi, the Vaccine Alliance, said.
Dr Kate O'Brien, WHO Director of the Department of Immunisation, Vaccines and Biologicals said lives are at stake, every day.
"WHO welcomes the progress to secure supply and timely access to vaccine so that more countries can begin to introduce this additional malaria prevention tool as rapidly as possible.
"Given the initial limited supply, it is crucial that children living in areas where the risk of disease and need is highest are prioritised first."
This award is the culmination of 18 months of intensive preparation and consultation with industry and partners.
As the largest buyer of vaccines in the world, UNICEF accelerated action to conclude procurement negotiations, to ensure there are no delays in securing available supplies of the malaria vaccine to help protect vulnerable children.
Demand for the malaria vaccine is expected to be high among affected countries. As with any new vaccine, supply will be limited at first and will increase over time as manufacturing capacity ramps up to the level required.
As volumes increase, costs per dose should decrease. Plans are already underway to boost production, including through technology transfer, so that every child at risk will one day have the opportunity to be immunized against this killer disease.
"We must not lose sight of the need to accelerate access to this and future malaria vaccines, and to make the necessary investments in malaria control and immunization services, as well as in research and development.
"Effective malaria and immunization programs are both key to the successful delivery of a malaria vaccine and contribute to stronger health systems overall," Dr Ashley Birkett, Global Head of Malaria Vaccines and Biologics at PATH, said.
UNICEF supports the regional diversification of vaccine production and encourages GSK and other pipeline manufacturers to consider partnering with companies in Africa as part of this effort. (NAN)
Senior Kenyan Election Officials Disown Results of Presidential Election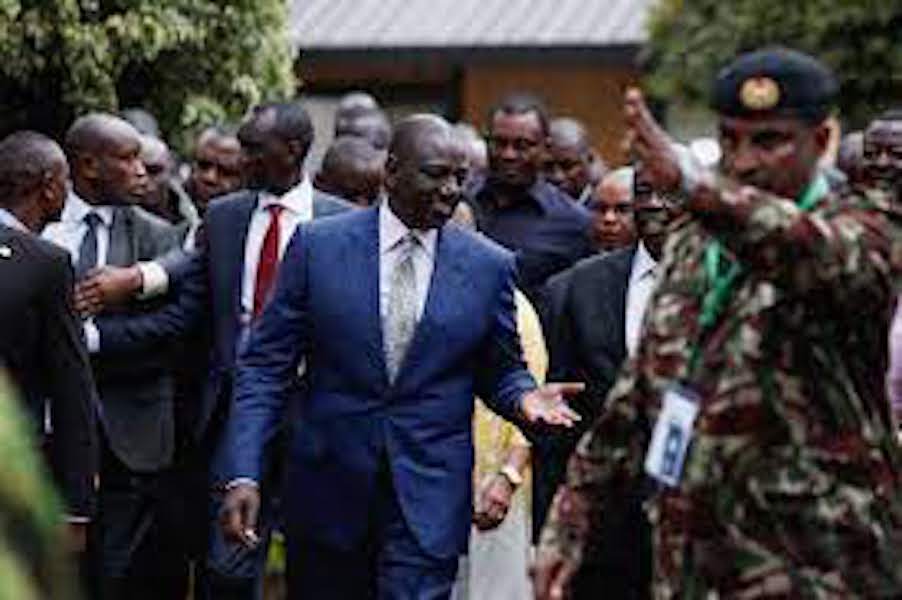 The planned announcement of the Kenyan presidential election results on Monday descended into chaotic scenes after the deputy chairperson of the election commission and three other commissioners disowned the presidential election results.
"We are not able to take ownership of the results that will be announced,'' Juliana Cherera, the deputy chairperson of the electoral commission told a media briefing at a different venue from where the announcement was to be made.

Diplomats and international election observers were whisked out of the tallying hall where the chairman of the electoral commission was preparing to announce the presidential results.
Meanwhile, Deputy President, William Ruto, appears to be leading a tight presidential race against opposition leader, Raila Odinga, on Monday as Kenyans awaited final results of the election held nearly a week ago.
However, Kenya has a history of post-poll violence and slow progress by the electoral commission in tallying Tuesday's vote has fed fears that the election will be disputed, leading to bloody scenes like those that followed presidential polls in 2007 and 2017. (NAN)
Severe Drought Displaces More Than 1m Somalis – UN
The number of drought-related displacements has surpassed one million to hit 1,002,796 people in Somalia since January 2021, the United Nations (UN) humanitarian agency said.
The UN Office for the Coordination of Humanitarian Affairs (OCHA) said some 83,518 people were displaced in July by drought, a 26 per cent decrease compared to the previous month.
The UN agency on June 24 appealed for 993.

3 million U.S. dollars to provide live-saving and life-sustaining assistance to prevent famine and respond to the drought in Somalia by December.
The OCHA said the impact of the drought and increasing economic pressures are deepening the severity of needs and driving the country to the brink of famine. (Xinhua/NAN)