Nigeria's Financial Woes Threat to ECOWAS Countries – Report
A new report by the Nigerian Economic Summit Group (NESG) and the Open Society Initiative for West Africa has disclosed that Nigeria's financial crisis could spell doom for other West African countries.
The report also said Nigeria and 10 other Economic Community of West African States (ECOWAS) countries are currently in debt distress based on debt sustainability analysis.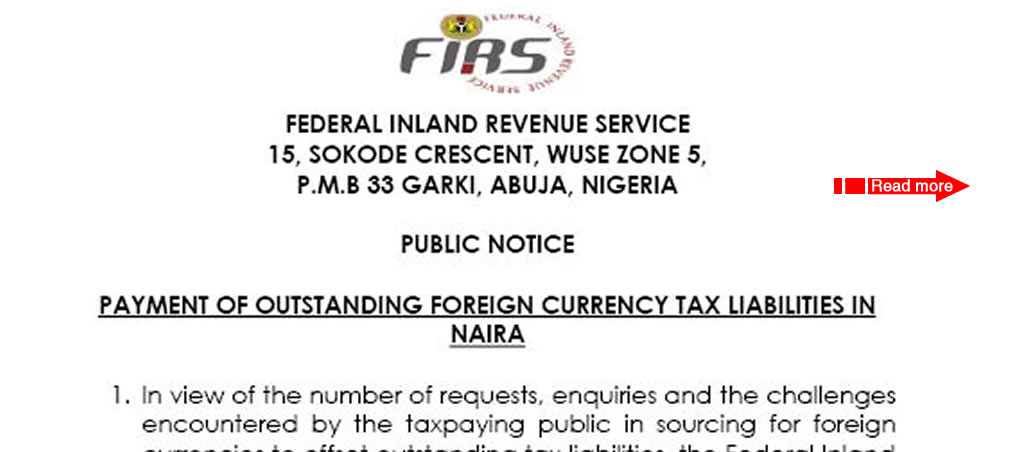 The 10 other countries are Benin, Burkina Faso, Cabo Verde, the Gambia, Ghana, Guinea Bissau, Liberia, Niger, Senegal, and Togo.
The report, titled 'Debt Management, restricting and Sustainability in ECOWAS', was recently launched at the Debt Management Office in Abuja. According to the report, a financial crisis in Nigeria can threaten other countries in the ECOWAS region.
The report read in part, "According to the debt sustainability analysis, 11 ECOWAS countries – Benin, Burkina Faso, Cabo Verde, the Gambia, Ghana, Guinea Bissau, Liberia, Niger, Nigeria, Senegal and Togo – are currently in debt distress.
However, the remaining four countries – Côte d'Ivoire, Guinea, Mali and Sierra Leone – are at low risk of debt distress.
"We also find that a financial catastrophe occasioned by a debt crisis in one country may spread throughout the region. The financial woes in Nigeria, in particular, portends a serious threat to other nations in the region."
It was further disclosed in the report that public debt accumulation in the region is unsustainable, and the need to address and avert the looming debt crisis is emphasised. "As it stands out that public debt accumulation in ECOWAS has become unsustainable, countries need to act early to avert the impending debt distress. This is important for ECOWAS countries to avoid a lost decade of getting to a debt crisis where debt settlement will be the government's only agenda for years to come," it added.
The report further highlighted the high debt service to revenue ratio in the region, particularly in Nigeria. The report read, "Beyond the debt figures, there are numerous indicators of debt sustainability position (Debt to GDP, External Debt to GDP, Debt Service to Revenue and a host of other ratios) in which the IMF has provided benchmarks.
However, many countries have based their debt sustainability decisions on debt indicators that give room for more borrowing. However, the debt service to revenue ratio has been a major challenge for debt management in ECOWAS – close to 100 per cent for some countries.
This is more precarious for Nigeria that recorded 97 per cent debt service to revenue in the first five months of 2021."The report warned that the possibility of a debt crisis in Nigeria would adversely affect public and private investments, among others, further affecting the entire region.
It added, "The situation where debt service to revenue is close or over 100 per cent in some ECOWAS countries, as is in Nigeria, portends a debt cycle of borrowing to service debt and risk a potential debt crisis. The possibility of a debt crisis in some countries in the region, particularly in Nigeria, will have adverse impacts on public and private investment, foreign investment inflows, aggregate demand and the stability of the macroeconomy at large.
Following the growing economic integration among ECOWAS countries and the relevance of Nigeria in the economic structure of the region, the fallout from a debt crisis in Nigeria could have a destabilizing impact on other countries in ECOWAS".
Nigeria's total public debt stock increased to N39.56tn in 2021 from N32.92tn in 2020, according to the DMO. While the country borrowed about N6.64tn in 2021, it spent about N2.93tn on debt servicing payments in the same year.
Nigerian Stock Exchange Loses N519bn in Continued Bearish Trading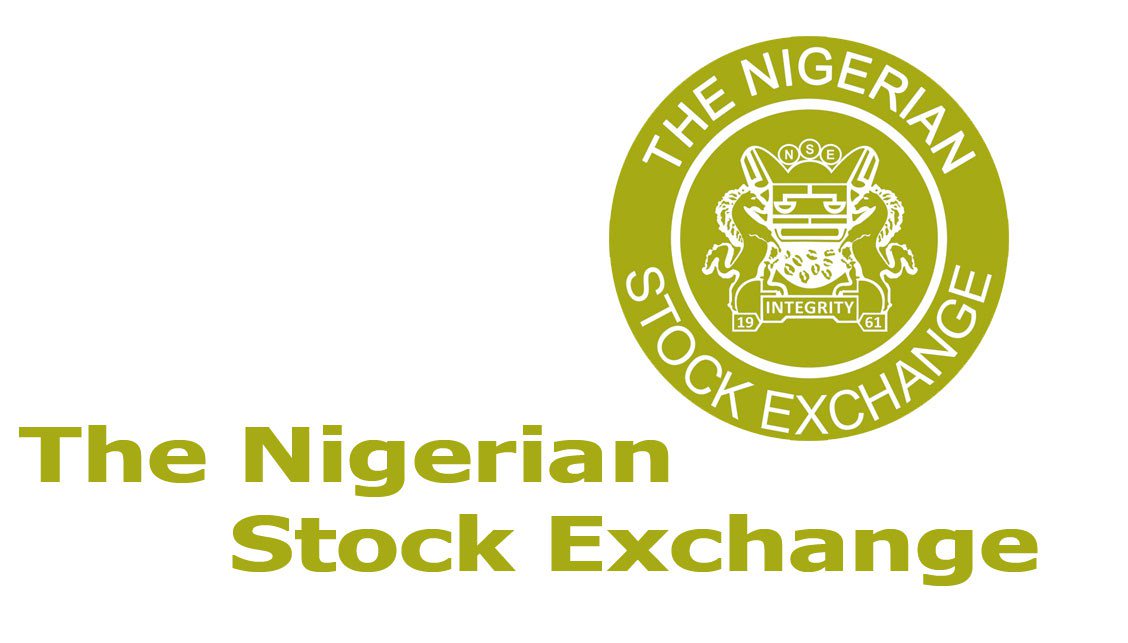 The negative trend continued on the Nigerian Exchange Ltd., (NGX) on Tuesday with the market capitalisation declining further by N519 billion to close at N28.006 trillion against N28.525 trillion on Monday.
In the same vein, the All-Share Index lost by 1.82 per cent to close at 51,949.64 compared with 52,911.51 recorded on Monday.
However, the volume of shares traded on Tuesday appreciated by 25.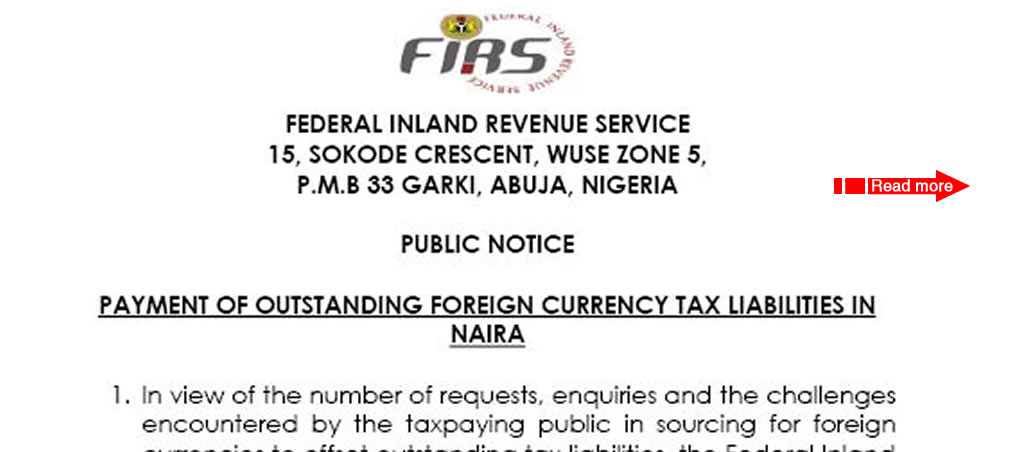 44 per cent.
Specifically, investors traded 720.19 million shares worth N8.867 billion achieved in 6,096 deals.
This was in contrast with 263.34 million shares valued at N3.55 billion exchanged in 4,856 deals on Monday.
An analysis of the activity chart shows that Ecobank Transnational Incorporated (ETI) Bank was the most active stock, exchanging 257.63 million shares worth N2.96 billion.
Jaiz Bank came second with an account of 78 million shares valued at N69.
74 million, while AccessCorp traded 60.52 million shares worth N605.03 million.
UACN accounted for 52.17 million shares valued at N673.07 million, while Transcorp sold 31.42 shares worth N39.69 million.
Guiness Plc topped the losers' chart, dropping by 10 per cent to close at N88.20 per share.
GSPEC Plc trailed with a decline of 9.77 per cent to close at N2.77, Mansard dipped by 9.73 per cent to close at N2.04 per share.
Chams was down by 8.70 per cent to close at 0.21 per cent, while Veritas Kapital also lost 8.70 per cent to close at 21k per share.
Conversely, Japaul Oil recorded the highest price gain to lead the gainers' table, gaining 10 per cent to close at 3k per share.
IMG followed with 9.89 per cent to close at N10, while MRS Oil garnered by 9 .70 per cent to close at N16.40 per share.
Abbey Buildings improved by 9.09 per cent to close at N1.80, while Academy Press gained by 8.15 per cent to close at N1.45 per share. (NAN)
Oil theft: We've Seized N15.7bn Worth of Petrol Products in Seven Weeks, says Navy
By Gom Mirian, Abuja 
Nigerian Navy, said it has danied oil thieves of about 11,781,937 Liters of illegally refined AGO, 20,378,414 Liters (128,180 bbls) of crude oil, 367,715 Liters of DPK, about 232,000 Liters of PMS, 830,000 Liters of Sludge and 66,000 Liters of LPFO worth N15,761,536,440 in the last seven weeks
The feat which was achieved since it launched Operation Dakatar Da Barawo (OPDDB), also known as 'Stop the Thief', the navy also said a total of 45 suspects were arrested during the period under review.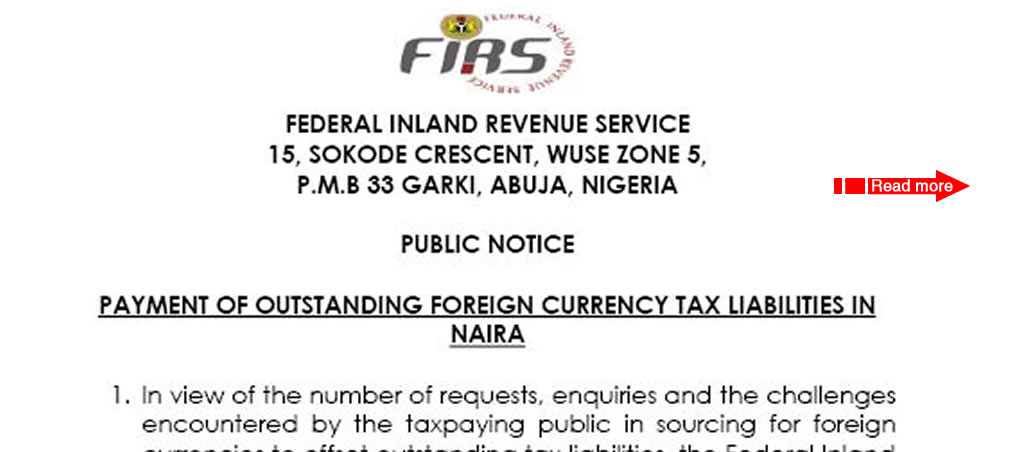 The Chief of the Naval Staff, vice Admiral Awwal Zubairu Gambo who disclosed this on Tuesday at a conference in Abuja to flag – off the Nigeria Navy 66th anniversary celebration for the year 2022, said the feat already being applauded, would be sustained going forward.
Represented by Chief of policy and plans, rear admiral Saidu Garba, vice admiral Gambo, further said some of the achievements recorded were the deactivation of 172 Illegal Refining Sites (IRS), 745 metal storage tanks, 567 ovens, 263 pits including the destruction of 50 wooden boats and 14 speedboats.
He stressed that the Force has not also relented in her effort at infrastructural development, personnel welfare and capacity development to support her operations.
The Chief of Naval staff while keeping the general public abreast of the activities lined up for the 2022 NN week celebration, said the Force would from May 26 be commissioning projects in its respective commands across the country.
"As I mentioned earlier, NNS KADA is expected in the country on 27 May 2022. A warm reception is organized for her on the same day at the Naval Base, Apapa.
"Special Juma'ah Prayers and Inter-denominational Church Services are also programmed to hold in all naval establishments on 27 and 29 May respectively.
"There shall be Golf and Polo Tournaments on 28 May and 1 June respectively
"Additionally, Naval Officers Wives Association (NOWA) Seminar and other philanthropic activities will be held in Port Harcourt area from 28 May.
"From 30 – 31 May, there will be an International Maritime Conference and Regional Maritime Exercise (IMCREMEX) 2022.
"The Conference is scheduled to hold at the Onne Port Multi-Purpose Centre, Rivers State with the theme, "Optimising Collaboration for Maritime Security and Socio-Economic Development in Africa".
"The Exercise will be flagged off at the Federal Ocean Terminal, also in Onne, Rivers State.
"The IMCREMEX 2022 is poised to enhance regional cooperation and boost effort towards collective security of the maritime domain.
"The Special Guest of Honour at the Conference is His Excellency, President and Commander-in-Chief of the Armed Forces, Federal Republic of Nigeria, Muhammadu Buhari GCFR.
"Other very important personalities expected at the Conference include seasoned resource persons, heads of navies as well as captains of industry and strategic stakeholder. Needful to mention that the IMCREMEX 2022 is the Third Edition after the 2016 and 2018 editions organized by the NN.
"This Edition is unique because the NN is in partnership with the Institute for Security Studies Africa
"IMC 2022 will feature a meeting of African Naval Chiefs and Maritime Security experts to interrogate and agree on proposed modalities for fulfilling the requirements of the African Union Peace and Security Council (AU PSC) Communique 1012, in support of the 2050 African Integrated Maritime Strategy.
"Essentially, the Communique seeks to establish Combined Maritime Task Forces among the navies of the GoG states and those along the Eastern/Southern coastlines as well as a Continental Maritime Advisory Council to be composed of the Heads of Navies and Coast Guards", he said.
New, Improved Cassava Varieties' Launch Excite Kogi Farmers
From Joseph Amedu, Lokoja
The NextGen Cassava Project, being implemented by Cornell University, New York, in collaboration with the International Institute of Tropical Agriculture (IITA) and National Root Crops Research Institute (NRCRI), has launched new, improved cassava varieties in Kogi state.
The new, improved varieties include: Game Changer, Baba 70 and Poundable, which were part of the varieties released in 2020, was launched at Crest Agro Farms along Kabba-Lokoja Expressway, Lokoja over the weekend.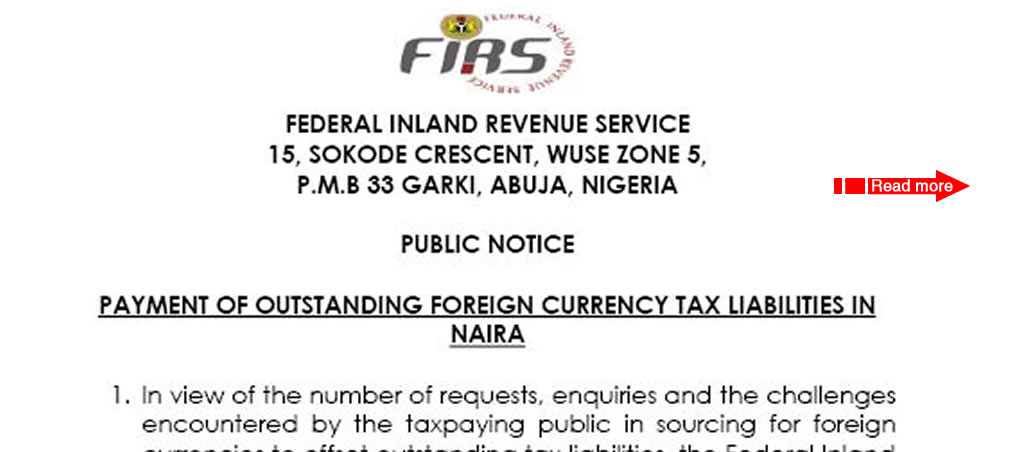 Speaking at the event, Dr Ismail Rabbi, a molecular geneticist and plant breeder with IITA, stated that years of consumer preference studies were conducted before releasing the varieties.
"In addition to high yield and stress tolerance, we found that these varieties are suitable for several agro-ecologies.
"Farmers, processors and consumers love these varieties because they were high-yielding, stress-tolerant, disease-resistant and had the right food properties.
"I am confident that farmers who adopt these varieties will make more profit and improve their livelihoods. These varieties are also a huge contribution to food security," he said.
He explained that when cultivated with good agronomic practices and weed control, the new varieties produce more than 30 tons per hectare instead of the current national average yield of eight tons per hectare.
According to him, while Game Changer can produce 32 tons per hectare, Baba 70 can produce 38 tons per hectare. It was also proven that the new cultivars were drought-tolerant and resistant to the virus diseases of cassava.
As part of the inauguration, farmers and processors were taken to the field where the varieties were planted alongside an old improved variety, TME 419, 11 months ago and managed by Crest Agro.
After an assessment of the field as well as the plant architecture, the farmers participated in harvesting some of the roots to compare with TME 419.
The farmers expressed awe at the large sizes and number of roots produced by the varieties. They spoke about the difference between the new varieties and the old ones, saying Baba 70 and Game Changer were far ahead of the TME 419 they were used to. Some took a few stems to plant on their fields, saying they would love to adopt the new varieties.
There was also a demonstration of the processing of the new varieties to prove that their dry matter and starch contents were high and of great food value.
The participants witnessed the entire process from the farm to the table where they consumed garri, eba and fufu, chips and chinchin made from the two varieties.
The meals were consumed with vegetable and egusi stew made with cassava leaves.
Speaking on the field, Dr. Vishnuardhan Banda, Product Manager for Crop Variety Development, IITA, expressed joy that the farmers and processors were happy with the new varieties and eager to plant them on their farms.
He however urged them to always send feedback on the performance of the varieties to the researchers.
"We want you to work with us. You are very important in the process of crop improvement. You are the farmers and the first consumers. We urge you to always tell us how these varieties are performing on your various farms.
You have seen that these are very good varieties but we know that in years to come, you would need something new. Just keep giving us feedback about farmers' choices and complaints, and we the breeders will be working with that information to give you new and better products."
Ambassador Jaiyeola Lewu, a former Nigerian Ambassador to Brazil, Paraguay and Bolivia, and now a farmer, was present at the event.
While commending the NextGen project and the IITA and NRCRI scientists, Lewu described the varieties as game changers in the agricultural sector, saying "farmers will benefit immensely from them."
He urged the project leaders to ensure that the products were available and assessible to the farmers who need them.
In his response, Dr. Godwin Atser, the Advocacy, Outreach and Promotions Lead of the IITA Building an Economically Sustainable Integrated Cassava Seed System, Phase 2 (BASICS-II) project, who spoke on behalf of Prof. Lateef Sanni, the Project Manager, stated that the BASICS-II project is using a seed system model to ensure that farmers get access to new and improved varieties.
"There is no gainsaying that farmers need new and improved varieties to improve their livelihoods, ensure food security and contribute to economic development. .
"That is why we created the BASICS model, which links Cassava Breeding Programs with Early Generation Seed Companies like IITA GoSeed and Umudike Seed to multiply the foundation seeds that are passed on to cassava seed entrepreneurs who produce certified seeds for onward dissemination to farmers," he said.
Present at the product launch were farmers, processors, and representatives from Kogi State Ministry of Agriculture, Kogi State Agricultural Development Program, Nigeria Cassava Growers Association and other public and private sector stakeholders. IITA and NRCRI scientists were also in attendance.