Obadiah Mailafia[December 24, 1956-September 19,2021]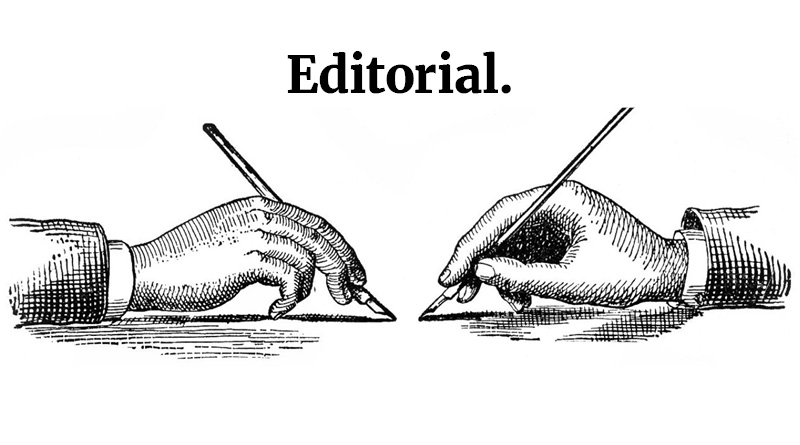 His controversial death on September 19, of this illustrious son of Nigeria came as a great shock to the nation. Obadiah Mailafia until his demise  over allegations of poor attention from  the various hospitals he was taken to  was a  development economist, international polymath, central banker, statesman ; the 2019 Nigeria Presidential election candidate of African Democratic Congress (ADC), and a columnist with some of the national newspapers.

He was equally an international figure.  He was a former official of the African Development Bank Group and one-time deputy governor of the Central Bank of Nigeria (CBN).
[Obadiah was  also the Chief of Staff of the African, Caribbean and Pacific Group of States (ACP), the 79-nation multilateral development institution based in Brussels, Belgium.Mailafia was born on  December 24 1956 in  Randa in Sanga Local Government Area of Kaduna State. His father ,Baba Mailafia Gambo Galadima ,was an Evangelist with the Evangelical Reformed Church of Central Nigeria (ERCC). Mailafia was brought up  as a missionary child in a multiracial environment. His parents later transferred to Murya, Lafia, in Nasarawa State, where he grew up. He started his elementary education at Musha Sudan United Mission School from 1964 to 1969 and proceeded to Mada Hills Secondary School, Akwanga from 1970 to 1974. While in school, he distinguished himself as  a keen sportsman, debater and scholar; winning the Commissioner of Education's Award as the most outstanding pupil of the graduating class of 1974. For his 'A' Levels, he attended the School of Basic Studies (SBS) at Ahmadu Bello University,[abu] Zaria, between 1974 and 1975. He later graduated top of his class at ABU Zaria, in 1978 with a B.Sc. Honours Social Sciences degree (Politics, Economics and Sociology). He also obtained   M.Sc. from the same institution. He subsequently won a French Government Scholarship to France, where he earned a Certificate in French Language and Civilization from the University of Clermont-Ferrand in 1985. In 1986 he also earned the Diplôme (equivalent to an M.Phil.) in International economics from the Institut International d'Administration Public (IIAP), the international wing and sister institution of the prestigious École Nationale d'Administration (ENA) of France.Mailafia later proceeded to the United Kingdom as a Foreign and Commonwealth Office (FCO) Scholar at Oriel College, earning a DPhil from the University of Oxford in 1995.He  began his career teaching Government and Economics at Akoko Anglican Grammar School, Arigidi-Ikare in Ondo State, Nigeria between 1978 and 1979 as part of his primary assignment during his obligatory National Youth Service Corps[NYSC] . After national service he returned to his  alma mater, ABU, as a graduate assistant in the Faculty of Arts and Social Sciences from 1980 to 1982. During this period he lectured undergraduates and was also Research Assistant to Professor Ibrahim Gambari, who later became Foreign Minister and subsequently United Nations adviser for Political Affairs.From 1982 to 1989, Mailafia was a Fellow and sometime acting research director of the National Institute for Policy and Strategic Studies (NIPSS). Mailafia was resident tutor and lecturer in the economics and politics of developing areas at Plater College Oxford at the time an associate college of the University of Oxford. from  1995–1996 he was an assistant professor at New England College, Arundel, the foreign academic programme of New England College. He was subsequently a lecturer in international finance at Richmond Business School, the American International University in London  from (1997–1998). He was then headhunted as the pioneer head of the International Business Department of Regents Business School London ( from 1998–2000).From 2001 to 2005, Mailafia served as a chief economist in the Strategic Planning and Budgeting Department of the African Development Bank Group. He served both in Abidjan and in Tunis when the bank was temporarily relocated to Tunisia. In this capacity he was on several missions throughout Africa to supervise projects in power and infrastructures, agriculture industry. He was also the task manager for coordinating grants to research institutions throughout Africa, including such institutions as the Council for Social Science Research (CODESRIA),[13] African Economic Research Consortium (AERC)[14] and the African Capacity Development Foundation (ACBF). He drafted the Concept Note that was later adopted by the board of the AFDB, leading to the establishment of New Partnership for Africa's Development (NEPAD) and was also a Member of the AfDB and the United Nations Economic Commission of Africa (UNECA) Joint Committee that provided technical support to the steering committee of the heads of state and government on the establishment of NEPAD and its secretariat.From 2005 to 2007, Mailafia was recalled home from the ADB  to serve as deputy governor of the Central Bank of Nigeria (CBN). In this capacity he served as a member of the board of directors of the bank and was principally responsible for managing monetary policy, economic policy, research and statistics and liaison with regional and international bodies, including the IMF and the World Bank. He was a principal actor in the banking consolidation exercise of 2005–2006 that led to the reform of the Nigerian banking sector. He oversaw the reduction of the number of commercial banks, through mergers and acquisitions, from 89 to 25 consolidated banks; an exercise that was widely regarded as one of the most successful such efforts anywhere in the developing world in recent times. He was also an active participant in the negotiations that led to Nigeria negotiating its way out of the Paris Club group of indebted nations.From 2010 to 2015, Mailafia was the Chief of Staff (Chef de Cabinet) to the 79-member nation African, Caribbean and Pacific (ACP) Group of States based in Brussels, Belgium. In this capacity he was the most senior adviser to the Secretary-General, overseeing the strategic management function; liaising with external partners such as the European Commission, European Parliament, European Investment Bank (EIB), UN agencies and the IMF and World Bank. He was involved in managing a portfolio of €22 billion of EU funding for ACP countries under the 10th European Development Fund (EDF) and €31.5 billion for the 11th European Development Fund covering the years 2015–2020. His work took him all over Africa, the Caribbean and the far-flung islands of the Pacific, where he canvassed for South-South cooperation, preaching the ideals of multilateralism, peace and international cooperation as the best hope for mankind.He later joined politics, and Mailafia ran for presidency of the Federal Republic of Nigeria in the 2019 presidential elections under the platform of the African Democratic Congress (ADC).  
The Northern Governors Forum[NGF] has described his death as a great loss to the nation as well as the entire Northern region.
In a statement , the Chairman of the Forum and Governor of Plateau State, Simon Lalong said the death of Dr Mailafiya is a sad development not only to his family, but to the nation because of his enormous contributions to the socio-economic pursuits of Nigeria.He said: "The legacies of Dr Mailafiya will continue to be celebrated as he showed passion for development, emancipation, truth, justice and equity in all his interventions at various platforms."Also, the Benue State Governor, Samuel Ortom, described the demise of the renowned banker as a great loss. Gov. Ortom said the nation will greatly miss the contributions of Mailafia in the economic and political spheres of Nigeria, particularly at a time the country needs patriots in tackling the myriad of challenges confronting it. No doubt Mailafia will be greatly missed.
Children as Victims of Insurgency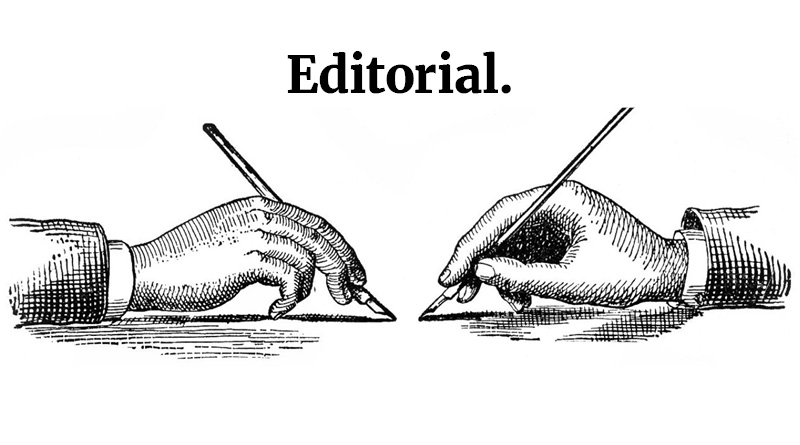 Nigerian children are passing through one of their most trying times in the nation's history. Hardly does any day passes without reports of these young ones usually referred to as the leaders of tomorrow being kidnapped, raped and even killed by  bandits and terrorists in a society that is losing its moral direction.

More worrisome is the recent report by the United Nations Children Fund[UNICEF] that no fewer than  300,0000 children have been   killed, with more than one million of them displaced as a result of the the insurgency war being waged by Boko Haram in the North East in   the last 12 years.
        The Country Director of UNICEF, Mr Peter Hawkins , disclosed recently  that the European Union[EU] has finalished arrangements  for the  children in the war ravaged area to receive  psychological treatment as a result of the devastating effect of the crisis on the young Nigerians. Hawkins expressed regret that children continued to bear the brunt of  the war,  and as a result, the  United Nations' organ  and EU were  working towards providing community-based psychological services aimed at improving the  children's mental health.  He said a recent Mental Health and Psychological Support[MHPSS] needs  assessment  of conflict affected children  in the North East, and revealed  pervasive psychological problems  manifesting   as high levels of anxiety ,suspiciousness, ,anger, aggressiveness, and hyper  vigilance. Hawks maintained that the scars of conflicts are real and "attacks against children must stop immediately." The report is a big blow on the nation, especially as it affects the upkeep of the young ones, for a nation riddled with numerous internal security challenges and crises. This is disturbing the more   because statistics from UNICEF earlier  had  it that ,  the current total for children under the age of five  stands at nearly 31 million, while each year at least  seven  million babies are born. While a little over one in three of Nigeria's whole population lives below the poverty line, among children this proportion surges to 75 per cent. The recent UNIFEC reports, especially on the death of more than 300,000 children  and displacement  of more than 1 million of them as a result of more than a decade old insurgency calls for great concern.  No serious-minded nation will  afford to lose its young ones mindlessly as Nigeria is doing.  War Conventions mostly prohibit the killing of children, but it is a known fact in this country  these vulnerable ones are usually the targets of these senseless criminals and their sponsors. UNICEF Country Representative,  Mr Hawkins said  that these killings must stop, and the earlier this is done,  the better for  the nation. While we note that  the military is making a lot of sacrifice and commendable efforts, especially of recent  towards winning the war, it must ensure that priority attention is  given to the protection of the children in the crisis  prone areas. The Ministry of Health and other agencies should equally do the needful, and not leave  the psychological and other health issues arising from the war on the children to UNICEF alone.   They must play their part, and be seen to be doing so for the safety of the children and the nation as awhole.
Dr Ihekweazu's Appointment at WHO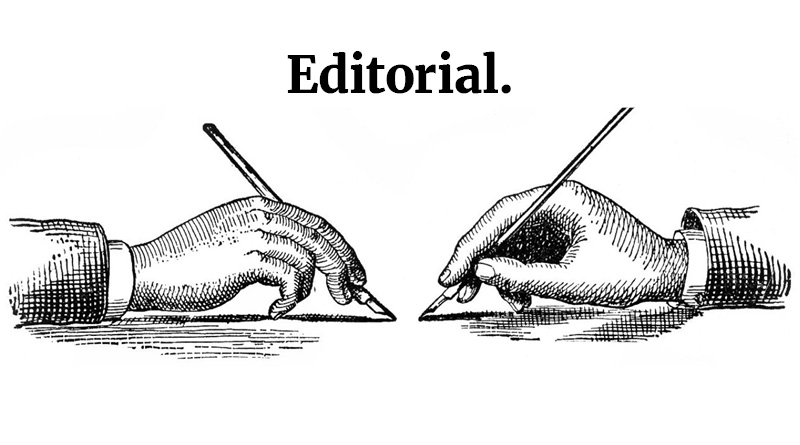 In the midst of nationwide insecurity, which has made life miserable for many, Nigeria had something to cheer, when one of the nation's pragmatic administrators got an international job recently.

That was the appointment of the Director-General of the Nigeria Centre for Disease Control (NCDC), Dr Chikwe Ihekweazu, as Assistant Director General of the global health body, the World Health Organisation (WHO).While confirming the elevation of Dr Ihekweau, the WHO's Director General, Tedros Ghebreyesus, in an official letter addressed to Dr Ihekweazu, confirmed his appointment as the deputy in charge of health emergency intelligence at the global health organisation.
While Dr Ihekweazu still serves as the head of Nigeria's infectious disease agency, the letter disclosed that he will assume the new office on November 1, 2021, and will be in charge of WHO's pandemic and epidemic response hub in Berlin, Germany. The letter stated:"I am pleased to welcome Dr Chikwe Ihekweazu as an Assistant Director-General for Health Emergency Intelligence from November 1, 2021.
"You will lead the work on strengthening pandemic and epidemic intelligence globally, including heading the WHO Hub for Pandemic and Epidemic Intelligence in Berlin." Ihekweazu and other members of the new global WHO Hub for Pandemic and Epidemic Intelligence were inaugurated, recently in Berlin, Germany, by Director-General of WHO, Dr. Ghebreyesus and Chancellor of the Federal Republic of Germany, Dr. Angela Merkel.The WHO DG noted that Dr. Ihekweazu who is currently the Director-General of Nigeria Centre for Disease Control[NCDC] was trained as an infectious disease epidemiologist, and has over 20 years of experience working in senior public health and leadership positions in several national public health institutes, including the South African National Institute for Communicable Diseases, the United Kingdom's Health Protection Agency, and Germany's Robert Koch Institute.
He has also led several short-term engagements for WHO, mainly in response to major infectious disease outbreaks around the world.The WHO DG also noted that Dr. Ihekweazu, who was born in Germany, is a graduate of the College of Medicine, University of Nigeria and has a Masters in Public Health from the Heinrich-Heine University, Dusseldorf, Germany.The new appointee is said to have led several short-term engagements for WHO, mainly in response to major infectious disease outbreaks around the world.
In 2003, he was awarded a Fellowship for the European Programme for Intervention Epidemiology Training and subsequently completed his Public Health specialisation in the United Kingdom.He is widely published in medical peer-reviewed journals.Dr Ihekweazu was appointed by President Muhammadu Buhari in August 2016 as the acting head of the NCDC, the agency responsible for the control and prevention of communicable diseases in the country.The Epidemiologist became the first substantive head of the disease agency in November 2018, following the signing of the NCDC Act into law.
As NCDC Director-General, Ihekweazu has led the response to large outbreaks of infectious diseases such as Yellow fever, Lassa fever and monkeypox.Since the coronavirus outbreak in early 2020, Ihekweazu has led Nigeria's public health response to the pandemic through the NCDC.He has been serving on the WHO's IHR Emergency Committee for COVID-19, chaired by Didier Houssin.Dr Ihekweazu also serves as a Member of the Africa Task Force for Coronavirus Steering Committee, where he chairs the Infection Prevention Control Sub-Committee.
With his very rich credentials and exposure, there is no doubt that Dr Ihekweazu will succeed in his new assignment. DAILY ASSET which awarded NCDC under his leadership as the Government Agency of the year 2020 in our prestigious Lecture and Award in February in Abuja, has been vindicated for the global recognition, which was made largely possible as a result of the drive and other leadership qualities of the NCDC's chief executive, Dr Ihekweazu in the last few years, especially in the campaign against COVID-19 pandemic.
We have no doubt that he will succeed in his new post at the WHO having prepared adequately for such important international assignement.
We urge the new Assistant Director General to bring to the front burner the health challenges of African countries especially tjose associated with public health issues.
For instance, the distribution of COVID – 19 vaccines has been a challenge in much of Africa. This is one area, the Nigerian expert can use his good offices to bring to the attention of the global health agency.
His appointment should serve as a source of motivation to other Nigerian professionals, who should note that wherever you are and whatever you do, excellence will have no hiding place and that in due course will be noticed and appreciated.
DAILY ASSET congratulates Dr Ihekweazu for this international recognition and wish him success in his new assignment.
Sir Victor Efosa Uwaifo[March 1, 1941-August 28,2021]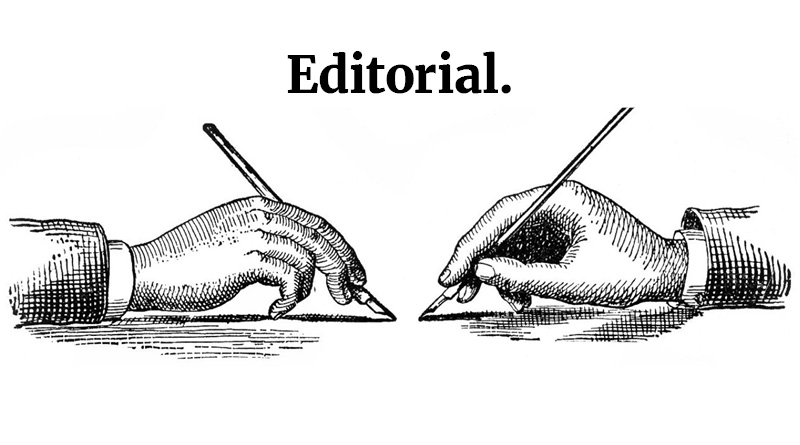 August 28,  was a dark day for Nigeria's music and entertainment industry, when one of  the country's foremost  entertainers, Victor Efosa Uwaifo, MON , died at the age of 80.  Sir Victor Uwaifo, as he was popularly known  will be remembered for his top hits;" Guitar  Boy" and "If you see Mammy Water Never you run away.

"  He was a multi-talented  artiste.   Apart from music where he made his name, he was also a  writer, sculptor, and musical instrument inventor, University lecturer, music legend, and the first Honorable Commissioner for Arts, Culture and Tourism in  Edo state undern      Governor  Lucky Igbinedion administration.
He was the winner of the first gold disc in Africa (Joromi) released in 1965 and seven other gold discs in Guitar boy, Arabade, Ekassa series and Akwete music. He recorded under the name "Victor Uwaifo and His Titibitis". He was well-educated, with a B.A. Honours (first-class valedictorian), Masters degree and PhD in Architectural Sculpture (Thesis: A reinvention of Benin Royal Ancestral Pieces, University of Benin, Nigeria).
Victor Efosa Uwaifo was born in Benin City, Edo State, and obtained his secondary school education at the Western Boys' High School Benin and St Gregory's College, Lagos, from 1957 to 1961. He began playing guitar when he was 12 years old, his earliest popular music influences being records of Spanish and Latin American music. He studied graphics at Yaba College of Technology, Lagos and graduated in 1961–63 at the age of 22 . He received a bachelor's degree with first-class honours at 54 years old (Valedictorian) and a master's degree from the University of Benin in 1997 at 56 where he studied Fine and Applied Arts and majored in Sculpture. After leaving Benin, Uwaifo continued playing music at St Gregory's, Lagos. He was a contemporary of Segun Bucknor, and they were both among the leading Lagos high school bandleaders at the time. During school holidays and weekends, he jammed with Olaiya's All Stars Band After completing secondary school studies, he played with E.C. Arinze's highlife during late hours. Uwaifo also briefly worked with Stephen Osadebe and Fred Coker before he formed Melody Maestros in 1965. The band released "Joromi" which became a hit in Nigeria and other parts of West Africa. Uwaifo made history in Nigeria when he won the first Golden record in Nigeria, West Africa and Africa (presented by Philips, West Africa) for his song "Joromi" in 1996
Wikipaedia.com account of him, has it that between 1965 and 1968, he developed the Akwete rhythm sound. In 1969, he launched a new beat called Shadow accompanied by a new dance also called shadow, a mixture of Akwete and twist. The sound was released when soul music was popular in Lagos and lasted a few years. After the launch of Shadow, the Melody Maestros went on tour of various Nigerian cities. Uwaifo later experimented with a new rhythm that was similar to soul but soon left it for Ekassa, an interpretation of a traditional Benin sound. In 1971, Uwaifo opened the Joromi Hotel in Benin City, and within 10 years established his own television studio. From there, he produced a national weekly music and culture programme.Uwaifo, who had a total of 12 golden records to date, travelled to many countries including the United States, Russia, Japan, United Kingdom, Bulgaria, Romania, Germany, France, Hungary, Rome, Ghana, Côte d'Ivoire, Togo, Benin Republic, Spain, and Canada.No doubt he was honoured by his country for his contribution to its development.
The Federal Government , in appreciation of his talents and contributions to the country , honoured him with a National Honors Merit Award in 1983.
Uwaifo was the first professional musician in Nigeria to receive such an award. He was a Justice of the Peace and had served in many capacities. The late music icon was also appointed the Honorable Commissioner for Arts, Culture and Tourism and Member of the State Executive Council, the highest policy-making decision body in Edo State from 2001–2003.
He was appointed Justice of Peace (JP), Public Notary and Lay Magistrate. Sir Victor Uwaifo was honoured by four Nigerian Presidents: He was invited to the State House by four Presidents and Heads of State of Nigeria.In 1995, The climax of it all was when he was invited by the United Nations Staff Day International Jubilee celebration. Nigerians from all walks of life have been mourning the exit of one of the illustrious sons of Nigeria. President Muhammadu Buhari earlier sent his condolences with family, friends and associates of legendary musician and multi-talented artiste, who passed away , leaving a legacy of successes in many areas of life, including academia and administration
The President in a statement by one of his media aides, said he joined the Nigerian music industry and performing artistes, home and abroad, in mourning the former first Honourable Commissioner for Arts, Culture and Tourism (Edo State), who was also the first musician and instrumentalist to be given National Honours Merit, Member of the Order of the Niger in 1983.President Buhari expressed his belief the renowned musician, with global appeal and recognitions, lived for many firsts, which included invitation to the State House by four presidents and Heads of State, and winner of a gold disc in Africa for his song, "Joromi'', released in 1965 at the age of 24.
The President noted with delight  the glory that Sir Uwaifo brought to Nigeria through his international tours and the active role he played in national development. He prayed  for the soul of the departed musician, writer, sculptor, musical instrument inventor and university lecturer, knowing the entire country, particularly the music industry, will sorely miss him. We commend the life and accomplishments of Uwaifo to the younger generations of Nigerians. he was indeed a role model in many respects especially as a sefl- made artiste, who weathered almost the storm to acquire university education even in old age and to attain international recognition through single- minded pursuits  of his dreams. May the soul of the late Uwaifo rest in peace.