One Week Military Operations Render .9m Persons Homeless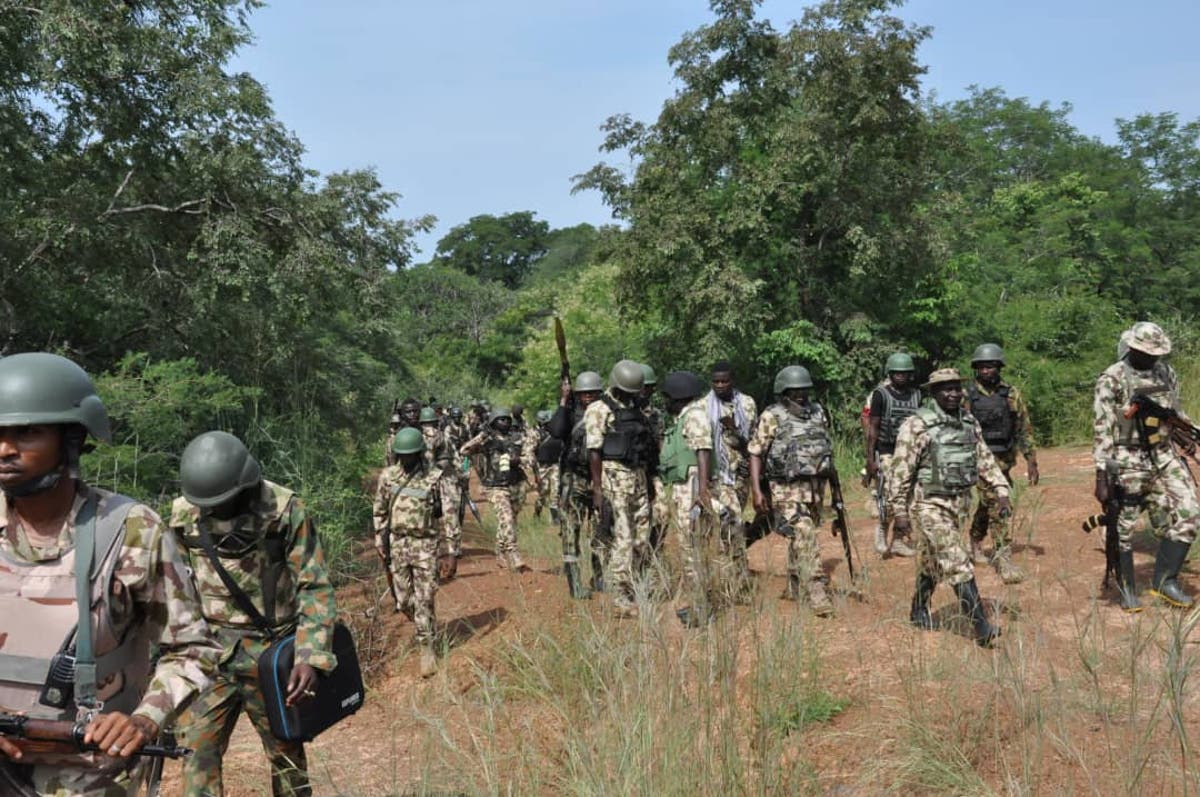 …400,000 in Benue, Akwa Ibom 500,000
…Boko Haram Sack 5, 000 in Adamawa
By Gom Mirian, Abuja, Vincent Makurdi and Christopher Tom, Uyo
Over 900,000 Nigerian children, aged women and men of Benue and Akwa Ibom state extractions are currently homeless and taking refuge in nearby communities as the military continued airstrike to ride the affected areas of bandits.

An estimated number of 400, 000 and 500,000 were displaced from Benue and Akwa Ibom states, respectively.
DAILY ASSET investigations showed that the bombardment at Bonta – Mbator community in Konshisha local government area of Benue State and Essien Udim local government area of Akwa Ibom state, had led to thousands of residents abandoning their homes to nearby communities.
Reports stated that the twin incidents occurred as a result of attacks and killing of some soldiers and other security personnel deployed to ensure peace and security in the states.
Several people were reported killed and others fled their homes for safety during ground operation and an aerial bombardment by Nigerian troops on Bonta – Mbator community in
Konshisha local government area of Benue State and Essien Udim local government area of Akwa Ibom state.
According to reports, the duo incidents occurred in retaliation of the attack and death of some soldiers and other security personnel deployed in the areas to ensure peace and security who were alleged to have been killed by the community members in the said areas.
Daily Asset gathered that the palace of the third class traditional rulers overseeing the affected area, Chief Unaha Koko and the residence of a prominent politician, Chief Mathias Ibyuan among other houses were razed down by the rampaging soldiers.
It was also gathered that the second largest town in the local government, Gungur and Agidi the home town of Chief Unaha Koko was also seized by the military.
According to some of the displaced persons, who fled their homes for safety, told DAILY ASSET on phone that as the horrific revenge continued for the third day at the weekend, there was no alternative than seek refuge somewhere.
Briefing newsmen at the weekend, Benue state Governor Samuel Ortom, said he had appealed to the Nigerian Army to cease fire in order to spare the lives of other innocent law-abiding indigents of Konshisha local government area and its environs.
He stated that out of the weapons allegedly seized from the military by youths of Bonta, three had been recovered while he had directed the Local Government Chairman, traditional rulers and other stakeholders to see that the remaining arms were recovered and the bandits who were reported to be on the run but identified by Konshisha authorities would be provided to face justice.
Governor Ortom confirmed that eight people, including militia members were killed during the military operation and appealed to those fuelling the crisis in the media to desist from the act and support the government to find lasting peace in the area
In Akwa Ibom state, no fewer than 500,000 persons from 12 communities in Essien Udim local government area have been displaced during last week raid by soldiers.
Essien Udim Local Government Chairman, Hon Anthony Luke said that nefarious activities of hoodlums led to the military strike and the displacement of people from their homes.
"By their criminal activities such as extortion, intimidation, robbery, and general abuse of the fundamental human rights of the people, the situation degenerated to a point that people were living in fear. "
"Yesterday, a combined team of Military and other Security Agencies in the State conducted a clearance operation at Ntak Ikot Akpan to flush out the miscreants who have been perpetrating havoc in the Local Government Area. The operation, which deployed both land and aerial onslaught on the hoodlums and the hideouts by the security personnel, was very successful as the criminals were dislodged", Luke said.
He listed the affected communities under the military raid to include Ntak Ikot Akpan, Ukana Uwa, Ikot Udo Ekpat and Ikot Otu.
Others are Ikot Afangna, Nto Nsek, Ikot Abia, Ikot Ankan, Ikot Ukpong Etor, Ikot Ada Utor, Nsasak as well as Ikot Akpan Essiet.
Luke explained that the displaced persons from these villages are camped at St Ann Cathedral, Ikot Ekpene, Civic Centre Atan, Ikot Okoro and St Brigid Parish, Urua Akpan.
The local government area is the home of Minister of Niger Delta Affairs, Senator Godswill Akpabio, where the military had been combing for sometimes now to ride-off criminal elements.
However, the Defence Headquarters in a statement denied the alleged massacre of civilians in Konshisha local government area of Benue State by troops of Operation whirl stroke operating in the area.
The Acting Director Defence Information (DDI), Brigadier General Onyema Nwachukwu, said the bodies of soldiers killed on Konshisha by bandits were burnt beyond recognition even as it warned that the military establishment would not condone the jungle justice meted out on soldiers on national duty.
"The attention of the Defence Headquarters is drawn to numerous publications in the media and other online blogs reporting massive killing and destruction of houses and other property by the military in Konshisha LGA of Benue State.
" The Defence Headquarters which has oversight responsibility for Operation WHIRL STROKE deployed to maintain peace in Benue, Nasarawa and Taraba States, has deemed it necessary to refute these spurious allegations and put the records straight", he said.
The Acting DDI, while explaining the cause to the killing, said "there have been incessant cases of communal clashes in recent times between the people of Konshisha and Oju over boundary demarcation. As part of efforts to resolve the crisis, the Benue State Government held series of meetings with stakeholders from both local governments with a view to arriving at amicable solution to the problem.
"Trouble however started on the eve of the final meeting during Easter holiday, with reports that fresh fighting has broken out in the area.
" All along, 72 Special Forces Battalion has troops deployed on the Oju side of the boundary and troops of the Battalion were on their way to replenish their colleagues on 5 April 2021, when they were attacked by armed bandits at Bonta in Konshisha.
"The troops who were under command of a Captain were seized at a checkpoint mounted by the so called "Bonta Boys" and taken into Konshisha forest where they were all brutally murdered.
" Not satisfied with killing the soldiers, the bandits proceeded to burn all the eleven soldiers and their officers beyond recognition while their weapons and ammunition were carted away", he explained.
Nwachukwu said the military reinforcements were dispatched to Bonta the following morning, which also came under attack from close to 500 armed youths who by this time had fully occupied Bonta.
However, Army spokesperson, Brigadier General Mohammed Yerima had in a statement said apart from the 10 armed bandits killed by its troops no other civilian was killed by the military in Konshisha.
The Military High Command further challenged anybody from Konshisha to present to the public the 200, 70 or 30 dead bodies of innocent persons, male, female or children killed by troops in Konshisha.
"Unprovoked attack on troops on stabilization operations in Benue State' said troops comprising one officer and ten soldiers were initially declared missing which prompted the deployment of a joint search and rescue team comprising Nigerian Army troops and personnel of Operation Whirl StrokeW, he said.
According to him, the search and rescue team unfortunately found all the missing troops dead in Konshisha Local Government Area of Benue State.
He said while the bodies of the slain troops were evacuated immediately, efforts are ongoing to track down the perpetrators of this heinous crime with a view to bringing them to Justice.
"The Nigerian Army under the leadership of the COAS Lt Gen Ibrahim Attahiru remains resolute in ensuring stability in Benue State as well as other parts of the country that are affected by the activities of criminal gangs.
" The Nigerian Army remains determined to ensure that this unprovoked attack does not disrupt the general peace being enjoyed by the local inhabitants.
" The COAS has therefore directed commanders on the ground to ensure sustained efforts in order to fish out and deal decisively with these bad elements who are threatening the peace in the area.
" It may be recalled that Benue State which was a hot bed for violent clashes has been enjoying relative peace following the successes achieved by the various security agencies who have been working tirelessly to safeguard law abiding citizens and ensure they go about their legitimate business without fear of harassment by criminals.
"The Nigerian Army appeal to the public to volunteer useful information that will lead to the arrest of the perpetrators of this dastardly act", Yerima said.
Boko Haram Sack 5, 000 in Adamawa
The Adamawa State Emergency Management Agency has said that no fewer than 5,000 persons have been displaced after some groups suspected to be Boko Haram members attacked a community in Hong Local Government Area of Adamawa on Friday.
Executive secretary of the agency, Dr Mohammed Sulaiman, announced this in Yola yesterday, noting that the displacement affected many other neighbouring communities in the area.
He recalled that the insurgents came in nine vehicles on Friday to attack Kwapre village in Dugwaba District of Hong Local Government Area.
He also said that the insurgents surrounded the village and killed seven people, including three children.
"During the attack, 50 houses, worship centres, markets and schools were burnt.
"Many people, including women, girls and men, were kidnapped by the attackers.
"However, we received a report that eight persons among the kidnapped victims escaped.
"The displaced during the attack and are taking refuge in nearby villages," he said.
The District Head of Dugwaba, Mr Simon Yakubu, told the News Agency of Nigeria (NAN) in Yola that the attackers invaded the village at about 1 p.m. and started shooting.
"During the attack that lasted for more than two hours, more than 20 persons are injured and no fewer than 20 persons are kidnapped by the attackers.
"Places of worship, schools, shops food stores and village head house were destroyed," Yakubu said.
He said that the injured had been receiving treatment at Hong General Hospital, while two persons who were critically injured by gunshot had been referred to Federal Medical Centre, Yola.
According to him, many villages in Dugwaba district, including Kwapre are few kilometres away from Sambisa forest where insurgents use for attacks.
He also recalled that in 2014, Kwapre village was attacked and destroyed by Boko Haram insurgents.
When contacted, Mr. James Pukuma, Chairman, Hong Local Government Area, said that normalcy has returned to the area as security and local security groups had been deployed to protect lives and property.
He called on the people of the area to be vigilant and report any suspicious move to the nearest security agency for quick response.
DSP Sulaiman Nguroje, the Police Public Relations Officer of the Police Command in Adamawa, confirmed the attack.
16, 17 Year Old Can Now Take COVID-19 Vaccination – NPHCDA
By Laide Akinboade, Abuja
National Primary Healthcare Development Agency, NPHCDA, said it has given a vaccination waiver for individuals aged 16 and 17 to enable them to receive coronavirus jabs.

The agency said this in an advisory made available to newsmen.
According to the agency, "The NPHCDA has given a waiver for persons aged 16 and 17 to receive COVID-19 vaccines if required for educational purposes," the advisory read.
It would be recalled that the Federal Government, through the NPHCDA, had earlier recommended that only eligible Nigerians from age 18 and above would be allowed to take the vaccine.
It was also reported that countries in Europe and the United States of America, following the rise in the number of child infections, had also begun the administration of vaccines for children, a move which global health bodies and agencies had castigated following the lack of vaccine equity in countries across the world.
Meanwhile, the World Health Organisation's regional office for Africa, has declared the Omicron variant of COVID-19 as the dominant strain in two African countries – Nigeria and Cape Verde.
Though the body did not reveal the number of Omicron cases in the two countries, it noted, "While it took around four weeks for the Delta variant to surpass the previously dominant Beta, Omicron outpaced Delta within two weeks in the worst-hit African countries."
The Nigeria Centre for Disease Control had on December 1, 2021, announced three new index cases of the Omicron variant, which was dubbed a variant of concern in the country.
As of December 21, 2021, the centre added that the number of Omicron cases in the country had risen to 45.
Speaking during a virtual press briefing, the WHO Director of Emergency Preparedness, Dr. Abdou Laye Gueye, who spoke on behalf of the Regional Director, Dr. Moeti Matshidiso, explained that the low vaccination drive had continued to fuel the variants, adding that the next wave might not be so forgiving as the Omicron variant.
"In countries experiencing a surge in cases, the fast-spreading Omicron variant has become the dominant type. While it took around four weeks for the Delta variant to surpass the previously dominant Beta, Omicron outpaced Delta within two weeks in the worst-hit African countries.
"Early indications suggest that Africa's fourth wave has been steep and brief, but no less destabilising. The crucial pandemic countermeasure badly needed in Africa still stands, and that is rapidly and significantly increasing COVID-19 vaccination. The next wave might not be so forgiving.
"So far, 30 African countries, and at least 142 globally, have detected the Omicron variant. The Delta variant has been reported in 42 countries in Africa. In West Africa, where COVID-19 cases are on the rise, the number of Omicron sequences undertaken by countries, including Cabo Verde, Ghana, Nigeria and Senegal, is growing.
"In Cabo Verde and Nigeria, Omicron is currently the dominant variant.
"This year should mark a turning point in Africa's COVID-19 vaccination drive. With vast swaths of the population still unvaccinated, our chances of limiting the emergence and impact of deadly variants are frighteningly slim."
WHO Recommends Two New Drugs for COVID-19 Treatment
By Laide Akinboade, Abuja
In order to treat those that are sick with coronavirus, COVID-19, the World Health Organisation (WHO), has recommended two new drugs for the treatment of severe and non-severe COVID-19 infections.

The global health body said the recommendation is based on new evidence from seven trials involving over 4,000 patients with non-severe, severe, and critical COVID-19 infection.
According to the WHO, the new drugs are baricitinib and sotrovimab.
The drug baricitinib (a type of drug known as a Janus Kinase (JAK) inhibitor, also used to treat rheumatoid arthritis) is strongly recommended for patients with severe or critical COVID-19 in combination with corticosteroids, a WHO Guideline Development Group of international experts said.
The recommendation is based on moderate certainty evidence that it improves survival and reduces the need for ventilation, with no observed increase in adverse effects.
The WHO experts noted that baricitinib has similar effects to other arthritis drugs called interleukin-6 (IL-6) inhibitors, adding that when both are available, physicians can choose one based on cost, availability, and clinician experience. It is not recommended to use both drugs at the same time, they said.
The experts also advised against the use of two other JAK inhibitors (ruxolitinib and tofacitinib) for patients with severe or critical COVID-19, noting that low certainty evidence from small trials failed to show benefit and suggests a possible increase in serious side effects with tofacitinib.
In a statement issued by WHO and made available to journalists in Abuja, WHO also makes a conditional recommendation for the use of the monoclonal antibody sotrovimab in patients with non-severe COVID-19, but only in those at highest risk of hospitalisation, reflecting trivial benefits in those at lower risk.
"A similar recommendation has been made by WHO for another monoclonal antibody drug (casirivimab-imdevimab). The experts also note that there were insufficient data to recommend one monoclonal antibody treatment over another – and they acknowledge that their effectiveness against new variants like omicron is still uncertain.
"As such, they say guidelines for monoclonal antibodies will be updated when additional data become available.
"Today's recommendations are based on new evidence from seven trials involving over 4,000 patients with non-non-severe, severe, and critical COVID-19 infection.
"They are part of a living guideline, developed by the World Health Organisation with the methodological support of MAGIC Evidence Ecosystem Foundation, to provide trustworthy guidance on the management of COVID-19 and help doctors make better decisions with their patients," it said.
The global health body noted that living guidelines are useful in fast-moving research areas like COVID-19 because they allow researchers to update previously vetted and peer-reviewed evidence summaries as new information becomes available.
"To make their recommendations, the panel considered a combination of evidence assessing relative benefits and harms, values and preferences, and feasibility issues.
"Today's guidance adds to previous recommendations for the use of interleukin-6 receptor blockers and systemic corticosteroids for patients with severe or critical COVID-19; conditional recommendations for the use of casirivimab-imdevimab (another monoclonal antibody treatment) in selected patients; and against the use of convalescent plasma, ivermectin and hydroxychloroquine in patients with COVID-19 regardless of disease severity," WHO noted.
Buhari, Benue IDPs Want To Go Back To Farm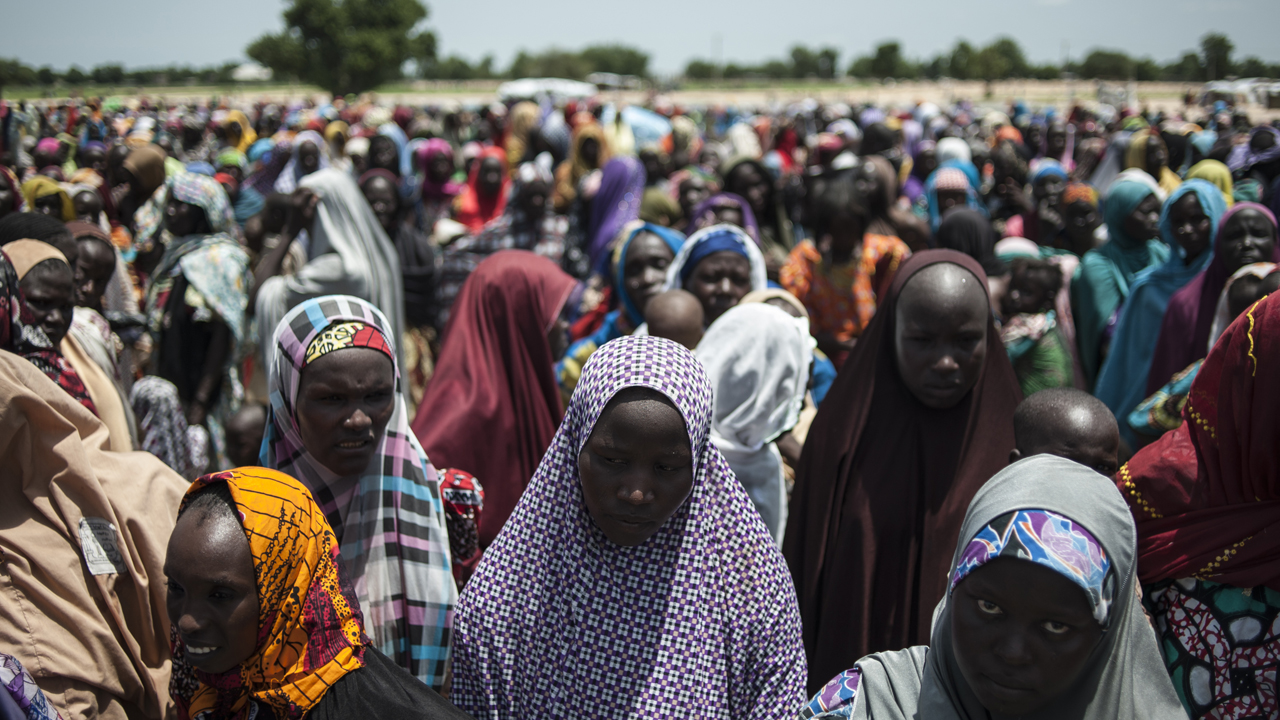 By Benjamin Ngutsav
The President, General Muhammadu Buhari had a few weeks ago, during an exclusive recorded interview with Channels Television, said Nigerians have to go back to the farm.

General Buhari was responding to a question on how the economy nosedived to an alarming level under his watch with the country's debt profile now at about N32 trillion as against N12 trillion in 2015 when he took over power true deceit and campaign of calumny against those who were then in power.
One of the interviewees, Seun Okinbaloye also mentioned rising inflation, unprecedented level of unemployment and skyrocketing exchange rate as some of the concerns leading to that question.
The President's response left many wondering if he understood the question or not. But his reply only revealed that the general is unaware of the security status of the country because he simply made a point regarding agriculture even as it appears he does not know the people need to be secured to farm.
His reply: "Well, I am not sure how correct your calculations are, but all I know is that we have to allow people to have access to the farm. We just have to go back to the land."
Many, including this writer were quick to fault his reply; but I think General Buhari, even as incoherent as he was, made a point. Nigeria was known for agriculture and we should go back to the farm to produce more and grow the economy.
Sierra Leone, Somalia, Togo, the United States of America, China, India, Brazil and a host of other countries depend on Agriculture to grow their economies. In 2017, Sierra Leone had the Highest Agriculture GDP Percentage of 60.7% in Africa as obtained from whichcountry.co. In China, the land is highly employed for agriculture. Brazil produces one-third of the planet's oranges. So agriculture is no doubt, the new crude oil.
So, General Buhari was right to say we need to go back to the farm. He is is apparently obsessed with farming. On Friday, December 17, 2021, he said he would return to his farm after the expiration of his tenure. "I look forward to the year 2023 when I finish, to go home to take charge of my farm," he said.
While General Buhari was right with his 'go back to farm' statement, it begs the question of whether he was also speaking to Benue Internally Displaced Persons, IDPs, who for five years now cannot access their land for farming.
Since 2018 till date, the Federal Government under the leadership of General Buhari has seen and heard their plight; but has deliberately refused to come to their aid. These farmers who the General has asked to go to farm have been displaced by armed Fulani herdsmen and their land forcefully captured. They can not return. Any attempt on their own to return is suicidal. How can they return to their farmlands where senseless killers lurk? How can they return to their farmland where security personnel have not been given the matching order to clear the wrong occupants of the land?
At some point of the killings by armed Fulani herdsmen, General Buhari could only tell Benue people to learn to live with their neighbours. How do you live with invaders as neighbours? He had neither empathy nor sympathy for those killed. Even the promise to relocate the IDPs has far been forgotten.
It was Vice President, Prof. Yemi Osinbajo who had visited the IDP camps and made the promise that Benue State would benefit from the N10 billion earmarked for the resettlement of IDPs in Nigeria. One can only hear of IDPs resettlement in the North East, but not in the middle belt and Benue state. Oh, Middle Belt! how Buhari has forgotten about you!
It is the beginning of the year and preparations for another cropping season have already begun. Since the President has charged everyone to go back to the farm, one would expect the President to fix security issues to allow those in different IDP camps across the country to have access to their farmland.
The President, General Muhammadu Buhari should know that Benue IDPs have heard his clarion call to go back to the farm. They are willing as they have always been. But armed Fulani herdsmen would not grant them access to their land. The President must hear the cries of those Benue IDPs and solve their problem before he returns to his farm in 2023.
Benjamin Ngutsav writes from Agbeede, Konshisha LGA, Benue State.