OPEC Cuts 2022 Oil Demand Over Economic Concerns
By Joseph Amah, Abuja
The Organisation of Petroleum Exporting Countries has revised the demand for crude oil in 2022 downward following the concerns around global economic growth.
OPEC's Secretary-General, Sanusi Barkindo, announced this at the 62nd Meeting of the Joint Technical Committee via videoconference.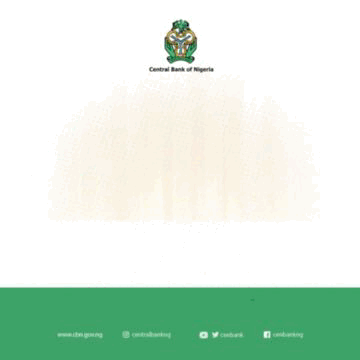 He also stated that the loss of crude oil and other liquids exports of more than seven million barrels per day from Russia could not be replaced, as this was rippling through energy markets.
He said, "Global oil demand growth for 2021 remains similar to last month, at 5.
7 million barrels per day, but 2022 growth has been revised down by 0.5mb/d to stand at 3.7mb/d. This mostly reflects the downward revision in world economic growth."On the supply side, non-OPEC supply growth in 2022 has been revised down by 0.3mb/d to 2.7mb/d, mainly on the back of a downward revision for Russia."
Barkindo noted that given the uncertainties on the supply side, and that OPEC-10 crude oil spare production capacity stood at around 3.3mb/d, or roughly 3.3 per cent of global demand, it was positive to hear last week that the Caspian Pipeline Consortium was set to resume full exports after almost 30 days of disruptions following repairs on one of its key loading facilities.
"The CPC pipeline carries around 1.2mb/d. In terms of the Declaration of Cooperation and the production adjustments, the latest data shows that our conformity levels reached 157 per cent in March, and stand at 113 per cent overall since May 2020," he stated.
The OPEC scribe added, "As of March 2022, participating countries were producing 2.37 million barrels more on a daily basis than in August of 2021. Some countries continue to produce under their agreed levels, with the shortfall at 1.45mb/d in March."
Meanwhile, Barkindo noted that it was now clear that Russia's oil and other liquids exports of more than 7mb/d could not be made up from elsewhere."The spare capacity just does not exist," he stated, adding, "however, its potential loss, through either sanctions or voluntary actions, is clearly rippling through energy markets."The crises we face are causing huge volatility, with daily price swings of more than $5/b occurring on 13 occasions across March and April."
He further stated that recent events and developments in the oil industry showed the continuing shift among policymakers to a better understanding of what was required in the energy transition.
"It is not about moving from one energy to another; it is about utilising all available energies and understanding the energy security dimension of our future to enable the necessary investments," he stated.
Barkindo added, "This was clearly highlighted last month by US investment bank, JP Morgan in its first annual energy outlook."It said the world needs to find $1.3tn of incremental investment by 2030 to boost all types of energy output and infrastructure from renewables to oil and gas to avoid an energy crunch. What we are seeing is a wake-up call to all stakeholders."We need to ensure there is a clear pathway for all energy investments. Sustained investment in oil is required if we are to expand production and ensure adequate spare capacity, a vital cog in the oil market landscape."
COP28: NMDPRA x-rays Nigeria's Decabonisation Journey, Targets $575bn Investment Opportunities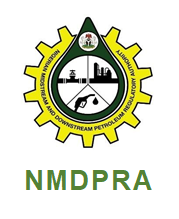 The Nigerian Midstream and Downstream Petroleum Regulatory Authority (NMDPRA) says the NMDPRA Industry Sustainability Initiative (NISI) will create over 575 billion dollars in capital investment opportunities for Nigeria, through decarbonisation of operations.
The NMDPRA, while hosting a session on "Nigeria's Pathway to Energy Sustainability and NMDPRA's Role" at the UN Climate Change Conference 2023 (COP28) in Dubai, UAE, x-rayed Nigeria's journey towards reducing carbon emission and achieving Net Zero by 2060.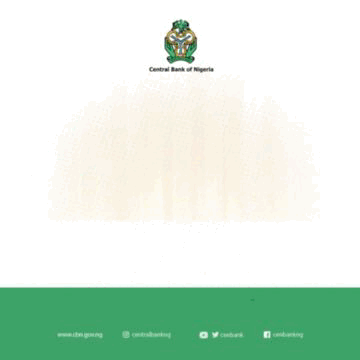 Speaking at the event, Dr Mustapha Lamorde, Authority's Executive Director, Health, Safety, Environment and Community (HSEC), said investment would be created through infrastructure and technological development, green economy improvement, stakeholder management and human capital development.
Larmode, in a statement said NISI which was created in line with the Global Sustainability Development Goals (SDGs 3, 7, 8, 9, 11, 13, 16, 17) was geared towards achieving Nigeria's 2060 Net Zero commitment in the midstream and downstream petroleum industry.
He gave a breakdown of the investment opportunities as highlighted sector by sector – $272 billion in power, $127 billion in infrastructure, $96 billion in oil and gas processing optimisation, $80 billion in industry and $2.8 billion in clean cooking.
Larmode said that achieving the target required strong government commitment and collaboration with the private sector using technological innovation.
Mr Anibor Kragha, Executive Secretary, African Refiners and Distributors Association (ARA), said the NMDPRA and the Nigerian Government should harness funding opportunities for Gas projects from international financiers dealing with agriculture.
This, Kragha said was necessary because of the key role being played by gas in the sector.
He urged the NMDPRA as the regulator of the Midstream and Downstream industry, to develop a decade-by-decade plan to decarbonise the mid/downstream with bankable projects that would elicit finance from foreign donor agencies.
He also emphasised the importance of developing and including young people in the decarbonisation drive, as they were expected to play a major role in implementing the initiatives in the future.
Mr Mansur Alkali, Authority's Executive Director, Midstream and Downstream Gas Infrastructure Fund (MDGIF), explained that the MDGIF which was set-up in pursuant of section 52 of the Petroleum Industry Act, was pivotal towards accelerating investments along gas value chain.
Akali said that the MDGIF was neither a grant nor a loan, but rather an investment initiative designed to de-risk investments through partnerships with private sector players to build the necessary infrastructure to harness the country's vast gas resources.
Similarly, Mr Abel Nsa, Senior Technical Adviser on Transition Energy to the Minister of State, Petroleum Resources (Gas), Mr Ekperipe Ekpo, said the Host Community Development Framework as inaugurated by the commission for upstream operations amongst other benefits would ensure oil and gas assets were adequately protected.
Nsa also said that the framework would ensure uninterrupted production and supply of petroleum product which were critical to midstream operations.
He added that the Decade of Gas initiative of the government would also guarantee availability of Gas for domestic utility.
According to him, discussions are currently ongoing with upstream gas producers to deliver on the mandate.
In the end, all the panelists agreed that Nigeria's future lies in increasing its cleaner energy capacity and attracting the right global and domestic finance to critical energy projects.
The session was moderated by Mr Atebe Jerome, Technical Advisor on Health, Safety, Environment and Community, to the Authority Chief Executive. (NAN)
Re-appointment: Stop Issuing Goodwill Messages, Kyari Urges Stakeholders, Nigerians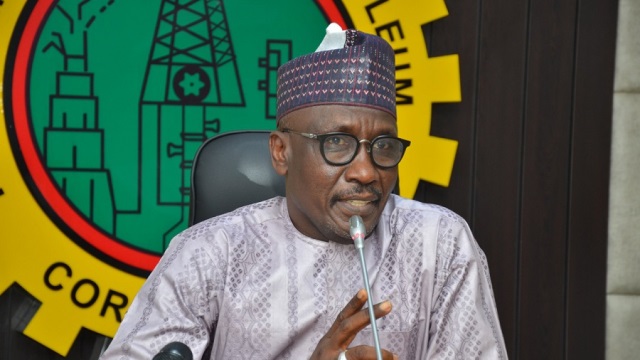 Malam Mele Kyari, Group Chief Executive Officer (GCEO) of Nigerian National Petroleum Company (NNPC) Limited, has urged stakeholders and Nigerians to refrain from issuing congratulatory messages on his re-appointment.
Kyari, in a statement issued on Wednesday by Chief Corporate Communications Officer, NNPCL, Olufemi Soneye, expressed gratitude to stakeholders and Nigerians for their enthusiasm regarding his reappointment by President Bola Tinubu.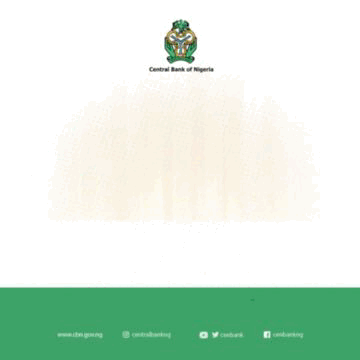 He, however, expressed the need for commitment by all the stakeholders to driving revenue growth and fortifying resilience for the naira and the nation's economy.
Kyari, who said that he viewed his reappointment as a renewed challenge, expressed his commitment to stabilising the oil industry and enhancing service delivery for increased revenue.
"I humbly appeal to stakeholders in the oil sector and fellow Nigerians to support the company under his leadership to ensure the success of its mandate.
"Consequently, I request all parties concerned to refrain from issuing congratulatory messages on his reappointment," the statement said. (NAN)
Stakeholders Commend Kyari's Reappointment, Urge Implementation of Gas Policy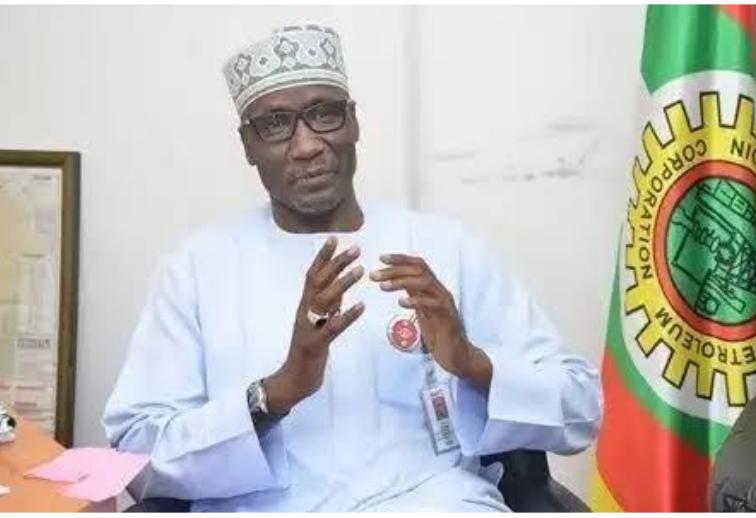 Some stakeholders in the oil and gas industry have commended the reappointment of Malam Mele Kyari as the head of the National Petroleum Company Ltd. (NNPCL).
They gave the commendation in separate interviews on Tuesday in Lagos, while calling for full implementation of gas policy.
Reports says that President Bola Tinubu on Monday reappointed Mele Kyari as the Group Chief Executive Officer (GCEO) of the NNPCL
Tinubu also approved the appointment of a new board and management team for NNPCL with effect from Dec.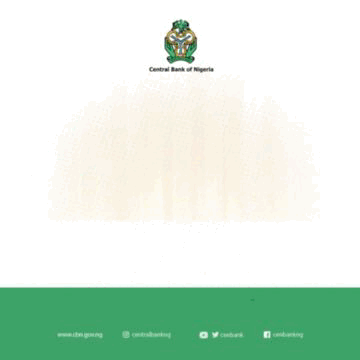 1.
Mr Ajibola Oyebamiji, a former President of Nigerian Association of Petroleum Explorationists (NAPE), urged Kyari to make the refineries work.
Oyebamiji advised the NNPCL boss to use his reappointment to increase production, implement gas policy, grant incentives for gas exploration and also encourage local gas utilisation.
According to him, the GCEO's reappointment is a welcome development and a cheering news for the oil and gas industry.
"He is a round peg in a round hole. For stability of the industry and implementation of the ongoing reforms policies, it is well-deserved.
"He will help maintain and implement the deregulation agenda of President Bola Tinubu's government and especially bring to fruition the revival of the refineries," he added.
Also, Dr Emeka Akabogu, Executive Vice Chairman, OTL Africa Downstream, said "Kyari's reappointment is probably pragmatic, in view of the continuing transitional status of NNPCL into full private sector operations."
Akabogu said that Kyari had obviously worked hard on this project, and the need to ensure organisational stability is important.
On expectations, he said: "I hope that he consolidates on building a strong and viable national oil company that can compete on equal terms with others locally and internationally.
"He also needs to ensure NNPCL begins to subject itself to strict competition rules, particularly in competing with local operators in the downstream value chain, " he said.
NAN reports that the NNPCL board consists of Chief Pius Akinyelure, Non-Executive Board Chairman; Kyari as the Group Chief Executive Officer; Alhaji Umar Ajiya, Chief Financial Officer; and Mr Ledum Mitee, Non-Executive Director.
Others include Mr Musa Tumsa, Mr Ghali Muhammad, Prof. Mustapha Aliyu, Mr David Ogbodo, and Ms Eunice Thomas as Non-Executive Directors. (NAN)