Open Letter to APC Delegates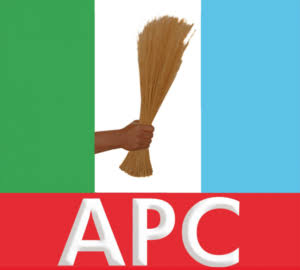 By Seun Bisuga
Dear APC Delegates,
The year 2023 is almost upon us and the future of Nigeria hangs in the balance. It is true that the voters will determine who becomes President but long before that, the party delegates would have predetermined who becomes President. This letter is a plea to all APC delegates as the party prepares for its presidential primaries on May 31.


I am writing you to ask that you put country first and consider the future of over 200 million Nigerians, many of whom will be grateful for the wise decisions you will make on that historic night. I will now table before you issue that I consider important leading into 2023.
I think you will agree with me that we need someone who can finish the good works of President Muhammadu Buhari especially in the area of infrastructure, roads, rail lines, financial autonomy for judiciary and legislature, among many others.
We indeed need someone who won't discard them or have to learn afresh.

1. The first issue I think you might want to consider is Tolerance. Many people say that Nigeria needs a unifier, someone that can make all citizens know that they have an equal stake in the country. A leader, not a ruler, someone who speaks the language that everyone understands and who will connect with all tribes, gender, ethnicity and beliefs. Since declaration for 2023 begun, we have found that some aspirants are intolerant. They simply cannot accept the decisions or actions of others and many Nigerians believe this is a wrong signal. If some persons cannot agree with other contestants who in total are less than 20, how will they behave when 100 million people disagree with them? Even the delegates will be impacted by this intolerance if they do not make a careful, well-thought decision today.
2. In a message, Pastor Paul Adefarasin mentioned three things the incoming Nigerian President must be able to do/deliver. I agree with him to some extent. First he spoke about the Rule of Law. It is often argued that it takes a man who understands 'the law' to be able to ensure adherence to the rule of law. I think we can look back carefully at each candidate's past to determine who will uphold the rule of law and who wouldn't.
3. Mr Adefarasin also spoke about presidential candidate who can attract foreign direct investment. He reasoned that the country needed someone that investors can listen to and believe. Someone who had experience attracting big tech, oil companies, human capital development and other investors to Nigeria.

4. And lastly, Mr Adefarasin valued a candidate that can speak English. We need a presidential candidate that can stand shoulder to shoulder with any foreign leader. He used the words eloquent, yes, a leader who is eloquent and who you know will make Nigeria proud always on the global stage.
5. I will delve into the recommendations of a former Head of State, Ibrahim Babangida. Even though I do not think age is a big factor, the army general does. He narrowed down his presidential candidate to not more than mid-60s. He reckoned that this person ought to be physically and mentally fit to take on the huge task ahead. For me, however, I will harp on health. Delegates please consider the health of the candidate. I understand that NDLEA wants to put them to drug tests, it is a welcomed development but beyond that we need to be sure that the candidate can withstand the physical, mental and psychological rigours the office demands.

6. The former head of state then spoke about 'good leadership'. To quote him, "If you get a good leadership that links with the people and tries to talk with the people; not talking on top of the people, then we would be okay. I have started visualizing a good Nigerian leader. That is, a person who travels across the country and has a friend virtually everywhere he travels to and knows at least one person that he can communicate with." Like the general, many Nigerians want a leader that mirrors them, one they can talk to, a leader they can relate to.

7. At this point, let us talk Security. This is perhaps the biggest heart-wrenching problem that most Nigerians face today. They want insecurity to end and culprits punished. They want a leader that has shown competence at this level and who has an insight into how things work at the federal level. A leader that will hit the ground running, not one that will have to learn on the job. Again on security, you will agree that we need someone who is conversant with what the problems are, someone who is ahead in the thinking process, and has committed to reconfigure the architecture where and when necessary to restore peace.

8. Then there is the Economy. We know that there are too many components of the economy and only a leader who has seen firsthand how to make these components work together can help Nigeria get to where it should be rather quickly. I agree that most of the aspirants are qualified but I ask the delegates to vote the very best. Someone who has shown capacity if empowered to rein in fiscal and monetary policies into one synergy. Someone who also understands the basic of knowledge the economy and has the endorsement of global investors.

9. Education: This is a major issue that must be given topmost consideration in voting a presidential candidate within the APC. It is common knowledge that the Buhari administration made giant strides in the regard but even more need to be done. We need a leader that know what it means to reduce out-of-school-children and bring them back to school. What about ASUU strikes? We need a leader with tact, who listens and who ca shift ground where and when necessary. We also need a leader that can help improve the standard of living and who has a plan to ensure access to healthcare.

10. Electricity, Climate Change and Job Creation is a big problem. With the poverty figures going off the roof we need a leader that can use the social safety net to reach more Nigerians and lift them out of poverty. A leader that can create jobs not handout money to Nigerians, a leader to can improve human capital development and enhance capacity.(ii) Electricity is one of the drivers of Nigeria's economy, if we can tap into Nigeria's capacity to use solar power and also increase infrastructure in this sector. MSMEs rely on basic infrastructure to thrive and only a leader who has close ties and understanding of how MSMEs work can relate. Generally speaking, Nigerians, all Nigerians both urban and rural need electricity.(iii)Climate Change might not be a big talking point but its already happening. Last year, we witnessed rain falling out of season and we barely witnessed Harmattan, these are pointers to what is to come. What about clean energy? What about transitional fuel?

To all delegates across Nigeria, we want a leader and not a politician. We do not want a leader that wants to influence every local government, state and national assembly election. We want someone that will lead not rule, we want someone that will be tolerant.
On our behalf, please do make the best decision, again the future of Nigeria in your hands.
Thank you.

Seun Bisuga, a public analyst and journalist writes from Lagos
The World is Burning; We Need Renewables Revolution
By António Guterres
As we wean ourselves off fossil fuels, the benefits will be vast, and not just to the climate. Energy prices will be lower and more predictable, with positive knock-on effects for food and economic security. When energy prices rise, so do the costs of food and all the goods we rely on. So, let us all agree that a rapid renewables revolution is necessary and stop fiddling while our future burns.

The only true path to energy security, stable power prices, prosperity and a livable planet lies in abandoning polluting fossil fuels and accelerating the renewables-based energy transition.
Nero was famously accused of fiddling while Rome burned. Today, some leaders are doing worse. They are throwing fuel on the fire. Literally. As the fallout of Russia's invasion of Ukraine ripples across the globe, the response of some nations to the growing energy crisis has been to double down on fossil fuels – pouring billions of dollars more into coal, oil and gas that are driving our deepening climate emergency.
Meanwhile, all the climate indicators continue to break records, forecasting a future of ferocious storms, floods, droughts, wildfires and unlivable temperatures in vast swathes of the planet. Our world faces climate chaos. New funding for fossil fuel exploration and production infrastructure is delusional. Fossil fuels are not the answer, nor will they ever be. We can see the damage that we are doing to the planet and our societies. It is in the news every day, and no one is immune.
Fossil fuels are the cause of the climate crisis. Renewable energy is the answer – to limit climate disruption and boost energy security. Had we invested earlier and massively in renewable energy, we would not find ourselves, once again, at the mercy of unstable fossil fuel markets. Renewables are the peace plan of the 21st century. But the battle for a rapid and just energy transition is not being fought on a level field. Investors are still backing fossil fuels, and governments still hand out billions in subsidies for coal, oil and gas – some $11 million every minute.
There is a word for favouring short-term relief over long-term well-being. Addiction. We are still addicted to fossil fuels. For the health of our societies and planet, we need to quit. Now. The only true path to energy security, stable power prices, prosperity and a livable planet lies in abandoning polluting fossil fuels and accelerating the renewables-based energy transition.
…we must make renewable energy technology a global public good, including removing intellectual property barriers to technology transfer. Second, we must improve global access to supply chains for the components and raw materials of renewable energy technologies.
To that end, I have called on the G20 governments to dismantle the coal infrastructure, with a full phase-out by 2030 for the Organisation for Economic Co-operation and Development (OECD) countries and 2040 for all others. I have urged financial actors to abandon fossil fuel finance and invest in renewable energy. And I have proposed a five-point plan to boost renewable energy round the world.
First, we must make renewable energy technology a global public good, including removing intellectual property barriers to technology transfer. Second, we must improve global access to supply chains for the components and raw materials of renewable energy technologies.
In 2020, the world installed five gigawatts of battery storage. We need 600 gigawatts of storage capacity by 2030. Clearly, we need a global coalition to get there. Shipping bottlenecks and supply-chain constraints, as well as higher costs for lithium and other battery metals, are hurting the deployment of such technologies and materials, just as we need them most.
Third, we must cut the red tape that holds up solar and wind projects. We need to fast-track approvals and put in more efforts to modernise electricity grids. In the European Union, it takes eight years to approve a wind farm, and 10 years in the United States. In the Republic of Korea, onshore wind projects need 22 permits from eight different ministries.
Fourth, the world must shift energy subsidies from fossil fuels to protect vulnerable people from energy shocks and invest in a just transition to a sustainable future.
And fifth, we need to triple investments in renewables. This includes multilateral development banks and development finance institutions, as well as commercial banks. All must step up and dramatically boost investments in renewables.
There is no excuse for anyone to reject a renewables revolution. While oil and gas prices have reached record price levels, renewables are getting cheaper all the time. The cost of solar energy and batteries has plummeted 85 per cent over the past decade. The cost of wind power fell by 55 per cent. And investment in renewables creates three times more jobs than fossil fuels.
We need more urgency from all global leaders. We are already perilously close to hitting the 1.5°C limit that science tells us is the maximum level of warming to avoid the worst climate impacts. To keep 1.5 alive, we must reduce emissions by 45 per cent by 2030 and reach net zero emissions by mid-century. But current national commitments will lead to an increase of almost 14 per cent this decade. That spells catastrophe.
The answer lies in renewables – for climate action, for energy security, and for providing clean electricity to the hundreds of millions of people who currently lack it. Renewables are a triple win.
There is no excuse for anyone to reject a renewables revolution. While oil and gas prices have reached record price levels, renewables are getting cheaper all the time. The cost of solar energy and batteries has plummeted 85 per cent over the past decade. The cost of wind power fell by 55 per cent. And investment in renewables creates three times more jobs than fossil fuels.
Of course, renewables are not the only answer to the climate crisis. Nature-based solutions, such as reversing deforestation and land degradation, are essential. So too are efforts to promote energy efficiency. But a rapid renewable energy transition must be our ambition.
As we wean ourselves off fossil fuels, the benefits will be vast, and not just to the climate. Energy prices will be lower and more predictable, with positive knock-on effects for food and economic security. When energy prices rise, so do the costs of food and all the goods we rely on. So, let us all agree that a rapid renewables revolution is necessary and stop fiddling while our future burns.
António Guterres is the Secretary-General of the United Nations.
The Cost of Living Crisis has a Global Toll
By Garba Shehu
Last week, thousands marched in the streets of London to protest the soaring cost of living in Britain and demand the government do more. The story was the same in Italy, in Israel, in Australia, in Germany – where workers are on strike, demanding the government 'Stop the Inflation Monster'.
Nigeria is no exception.

As the horrors of Covid-19 started to recede, our globally connected world has been hit with a new pandemic: the cost-of-living crisis. The price of staples such as cooking oil and maize flour is rising sharply at a time of heightened global demand and increased shortages due to the Russian invasion of Ukraine; the effects of drought and flooding; and the sky-high costs of fuel and energy.
Inflation is surging in countries around the world, from the United States, where the US Central Bank is determined to bring prices down but warns that goal 'depends on factors we don't control'; to India, where inflation is having a disastrous effect on the tiny budgets of families already on the breadline as they seek to recover from the economic effects of Covid as well as the recent record-breaking heatwave.
India, producer of a third of the world's wheat supplies, has had to block exports in the face of domestic food shortages.
Australia has seen rising fuel, energy and food prices after recent floods ruined crops and the price of fertilizer rose 120% since 2020. A bleak winter is on the horizon for them as power prices soar and increase inflationary pressure.
In the Philippines, workers can no longer afford the fuel to get to work and steep food prices mean many are going hungry.
In the United States, businesses and consumers tell the same stories – pandemic-related supply shortages, rising gas prices and soaring demand have collided with the impact of the war on Ukraine and weather-related issues to create a real crisis for the ordinary man.
The pain suffered by people here today is not local to Nigeria, it is a pain suffered by all people across the world whether their governments are left or right, democracies like ours or dictatorships, whether they are the world's richest economy or one of the poorest. Citizens of the world are struggling today to pay for the bare essentials as we rebound from the humanitarian and economic devastation of the pandemic.
This global systems failure is hard for the average man, or woman, in the street to grasp. As they struggle to feed their children, put fuel in their car, keep their businesses solvent and their hopes and dreams on track, it is easy to look to local government leaders as the cause of their pain and anger and seek to blame them for the current situation.
However, just as no country was immune to the coronavirus, in the 21st century, no country is immune to this new global cost-of-living pandemic.
Nevertheless, there is cause for optimism, as the world came together to defeat Covid, so we will come together to forge a way out of the current crisis, through cooperation with our close neighbours, with the Commonwealth and the newly strengthened allegiances with our traditional western allies and international partners.
But resolution also depends on strong actions at home: Nigeria's ambitious infrastructure developments will help set the country on strong foundations for sustainable and equitable growth. We have faced international criticism in recent years for our focus on boosting domestic manufacturing and production. Yet today, all countries are thinking again about the importance of their energy and food independence and security.
Nigerian initiatives to protect our farmers against unfair competition from subsidized imports have boosted our rice production to the point where imports are near zero. And more is still to be achieved. We still struggle against the protectionist policies of blocs such as the European Union which undermine Africa's self-sufficiency – but the EU, as they close the door on Putin's Russian gas, will need to step up and end their hypocrisy on green energy policy. Africa's abundant energy resources offer a clear solution: with UK and EU investment, our planned 4,000 km pipeline will bring Nigerian gas to Europe.
Here at home, we have recently voted through a bill that will allow state governments to generate and transmit their own electricity. We are also decentralizing the national grid through renewable driven mini-grids.
Despite calls from the IMF and World Bank to remove the fuel subsidy, Nigeria has resisted a move that would double the price for citizens overnight with untenable human consequences. Instead, a focus in boosting our refinery capacity will ramp up in the next 24 months as new companies come on board.
These upticks in domestic food and fuel production will both help diminish the threat of inflation, and our transport infrastructure developments in road and rail will alleviate many of the difficulties of food distribution.
The coming months will be hard – for the world not just Nigeria – as the cost-of-living crisis exacts a global toll.
Garba Shehu is Senior Special Assistant to the President on Media and Publicity.
The Birthplace of Disunity
By Richard Ikiebe
The genesis of organised politics in Nigeria is steeped in and the direct result of press agitation. At every stage in the evolution of the Nigerian state, the role of the media has been prominent. Very early in organised politics in Nigeria, newspapers took the front row positions of influence. Erudite media historian, Alfred Omu, tells us that the publisher of the Weekly Record, Thomas Jackson and Herbert Macaulay, publisher of Lagos News were the initiators and promoters of the first and most prominent political party – the Nigerian National Democratic Party (NNDP).

The Clifford Constitution of 1922 enabled organised electoral politics; as a result, the NNDP was formed, and two new newspapers, the Nigerian Spectator and the Nigerian Advocate emerged, purposely as what Omu called, "electioneering newspapers".
Today, after 100 years since the nation's very first stroppy experiment with elective democracy in 1922, it would not be entirely correct to say nothing much has changed.
We have gone from tolerable experimentation to something far worse: we now have a firmly established pseudo-democratic political culture (the "neither bird nor fish" type), most of it curated through the media by the selfish political elite.
No doubt, the press led in the fight against the British Colonial Government for independence. But as Omu tells us, quite early in the political history of Nigeria, newspapers became "outlets for electoral policies and propaganda". The Lagos Daily News, for example, became Macaulay's "stormy mouthpiece", and for the better part of 25 years, the NNDP and its leader, Macaulay, almost singularly dominated the Nigerian press and political scenes.
Politicians succeeded in stealthily dragging the media with them into ethno-partisan politics to fight real or imagined political opponents became apparent in the mid-1940s. Later, after the nation's long romance with militarism, a shadowy political elite also prodded the media to revolt against the military rule; they did it as if with one voice for the return of the country to democracy.
In 1906, Lagos (which became a Colony of Britain in 1861), and Oil River Protectorate with headquarters in Calabar, were joined to become the Southern Protectorate. Eight years later in 1914, the patched work merged the contiguous British colonial Northern and Southern Protectorates – on paper. Thus, Nigeria is a geopolitical construct of the British by fiat through amalgamation in name only.
Professor James Coleman, in his 1958 book on the background to Nigeria's nationalism stated that the nation was birthed from "Three separate, independent, and uncoordinated forces". Ever since, the nation has behaved more like cobbled patches of ethnic nationalities, and barely the image of one united nation. As such, forces that fostered geo-political cleavages that would define Nigeria's political structural contentions should not have surprised anyone; the surprise is that the entities have remained somewhat together, a perpetually unresolved problem.
The press in politics:
The decade between the 1920s and 1940s marked a significant era in the history of the media in Nigeria. Several momentous political occurrences in the period defined the character of the Nigerian media and the nature of her politics, in the period leading to independence. A decade and a half earlier, media power had gradually begun to shift from the old and established elite – descendants of freed slaves – to the emerging young, indigenous, educated elite. What the new leaders lacked by way of experience, said Omu, they made up for in their unbridled zeal and adept use of the press to insistently demand for self-rule. The media of this period began to have a stronger influence on public discourse. Its influence and confidence grew beyond a small circle of the urban elite to include a growing number of ordinary literate Nigerians; it was the beginning of what could have been a populist press.
It was during this period that Dr. Nnamdi Azikiwe and his newspaper, the West African Pilot, arrived from the United States of America by the way of the then Gold Coast (now Ghana) to set a new tone for the press and politics, redefining both. Chief Bola Ige in his political masterpiece said that Azikiwe and the West African Pilot infused the Nigerian press with an American brand of journalism, with vibrancy and colour in style, urgency in tone and assertive language, along with new production techniques.
In Prof. Alfred Omu's impressive industry study of the early Nigerian press, which spans the first six decades, he called Nigeria's early press a political press that played a crucial role in "cultural nationalism and in resistance to imperialism". According to him, this early press "Attracted many people of intellectual competence and quality", and it "Provided the most distinguished intellectual forum in Nigerian history". They "Laid a good foundation for the new epoch of nationalism". Sadly, their brand of promoted nationalism quickly derailed; it benefited the emerging Nigerian nation-state. Their specialty was the promotion of ethnic or regional nationalism, for which the press was a veritable tool.
In the immediate post-independent Nigeria (leading to 1966), true professionalism seemed to have vanished from most newsrooms of press organisations. The few that remained steadfast were torn between serving their ethnic groups or regions and serving the larger nascent nation-state. They were also torn between intersectional conflicts of allegiance: loyalty to the profession or to ethnic politicians who owned and used the press as stepping-stones to national political relevance and prominence.
According to Dayo Sobowale, the majority "promoted inter-ethnic hatred as well as inter-ethnic distrust and acrimony that eventually led to the collapse of the first republic" And Dare concurs, noting that through crude and overzealous partisanship, journalists transformed opponents of ruling parties into dissidents. Outside the commonly acknowledged but limiting role of the press in agitating for independence, the problem that the press may have contributed in the more fundamental manner to the forging of a dysfunctional post-colonial identity and character that modern Nigerian state currently has.
Dr. Ikiebe, who is the Chairman of the Board of Businessday, is an Adjunct Senior Fellow at the Pan-Atlantic University, Ibeju Lekki, Lagos.