Reps Berate FG for Borrowing to Fund Budget
By Ubong Ukpong, Abuja
The House of Representatives has advocated a sustained security of oil facilities, saying that the country had no reason to borrow to fund budgets with security of offshore oil facilities.
A high-powered delegation from the House on oversight function, however expressed delight over the existing partnership between Nigerian National Petroleum Corporation (NNPC) Limited and non-State actors towards ensuring security of oil facilities in the oil producing region of the country, which has resulted in increase in the volume of crude oil production.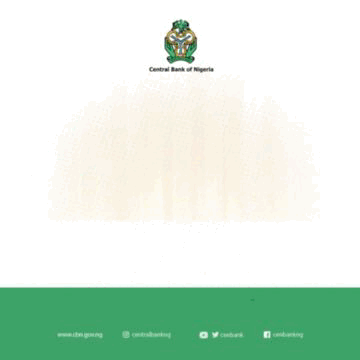 The delegation commended the Federal Government, the navy and Tompolo's company, Tantita Security Service Nigeria Ltd, stressing the need for government to look into offshore oil theft.
Deputy Majority Leader, Hon. Peter Akpatason, who led the high-powered delegation alongside the Chairman, House Committee on petroleum Resources (Upstream), Hon. made the observation during the 3-day oversight function to the Creeks/riverine areas of Delta State.
While acknowledging the successes recorded in the crude oil production sequel to the signing of the pipeline surveillance contract with Tantita Security Services Limited.
"Our mission is to evaluate the situation and also to be able to make contribution in legislative terms towards ameliorating the situation and in this case the Niger Delta in particular towards enhancing the capacity of this nation to produce and sell oil. To be able to fund the budget and to promote development of both human capital and infrastructure of this country.
"In the course of this journey, we have visited different sites, including oil production facilities, pipelines, well-heads and flow stations. As a result of the recent partnership between Tantita, your company and NNPC we have seen significant improvement in the ability of this country to produce hydrocarbon which basically is the major foreign earnings for this country.
"As concerned citizens, we believe whatever that can be done to ensure improvement in the nation's capacity to earn income for funding development, and reducing borrowing which has become a thing of concerns to many Nigerians, that effort must be supported.
"And that is exactly what is happening just now and we felt in the cause of tour of the industry, we have to come here to appreciate you and urge you to step up and do even more. We have seen the improvement in the Creeks, in the land areas.
"But there is still more to be done if we can achieve currently what we are experiencing in this area, also in the offshore, Nigeria will have no reason to borrow money to fund budget and to borrow money to fund projects that we so dearly need as a nation.
"So, we appreciate you for that, and we have also seen how much work that is taking place in those areas that we have transverse in the cause of our journey to this place and our interactions with members of these communities, showed that they are currently enjoying a very reasonable amount of stability as a result of the improved security situation.
"Some of the community people told us how free they feel to go about their fishing activities. It tells us that when the local people are given the mandate to gather information and support the security forces, and also help combat crime in their locality, it goes a long way to solve the problem.
"Because of insecurity, a lot of people feel uncomfortable to go about their business activities. The oil companies complained about spending so much money to fix pipelines when they are vandalized and all of this add to the cost of production and reduces what gets to the Federal Government for development.
"So, every effort that has been made and being made towards ensuring improved security to us, is a thing that must be appreciated and must be supported. So in any which way that we can achieve this, we will continue to support," he assured.
Hon. Akpatason also tasked the stakeholders on the need to desist from destruction of boats and other seized items, rather proposed that such seized items should be integrated into the government assets.
In his brief remarks, Chairman of Tantita Security Service Nigeria Ltd, High Chief Government Ekpemupolo, alias Tompolo, who briefed the delegation on the ongoing efforts to ensure security of oil facilities as well as harmony within the oil producing communities, urged the lawmakers to come up with necessary legislative instruments and policies that will sustain the gains recorded so far.
"The leader of the delegation and all the honourable members, I want to thank all of you very well for coming. I will not disappoint you. We will do our part and I still want all of you to do your own part over there," he urged.
While giving insight to the oversight function, member representing Burutu Federal Constituency of Delta State, Hon. Julius Pondi expressed satisfaction over the results achieved so far in the oil producing communities across the Niger Delta region.
The 24 man delegation include: Hon. Mayowa Akinfolarin, Hon. Uzoma Nkem-Abonta, Hon. Julius Pondi, Hon. Sergius Ogun and Hon. Boma Goodhead among others.
Efficient Judicial System Attracts FDI– CBN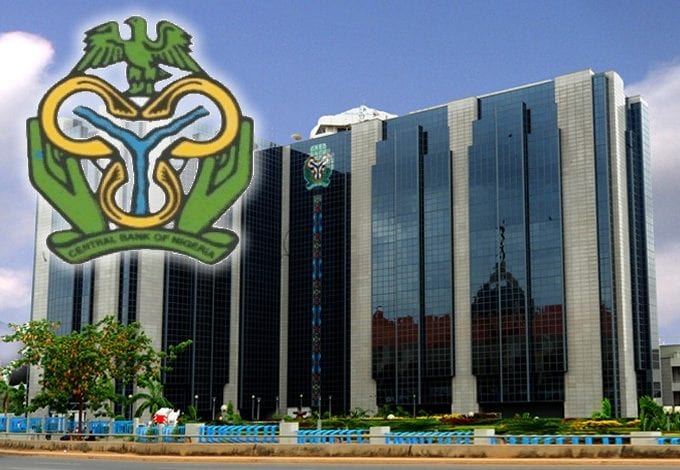 Mr Olayemi Cardoso, the Governor of the Central Bank of Nigeria (CBN), says an efficient judicial system will attract Foreign Direct Investment (FDI).
Cardoso said this in Abuja on Monday at the 22nd National Seminar on Banking and Allied Matters for Judges organised by the Chartered Institute of Bankers of Nigeria (CIBN) in collaboration with the National Judicial Institute (NJI).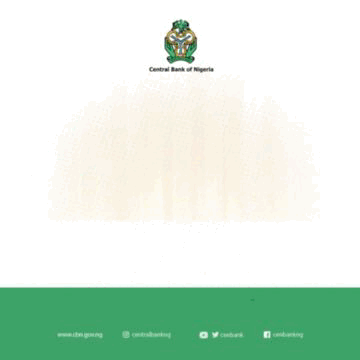 The governor, represented by Mr Kofo Salam-Alada, Director, Legal Services of CBN, said that investors were more willing to invest in jurisdictions which had efficient court systems that foster effective and timely adjudication of commercial disputes.
Cardoso said that such FDI reduces pressure on the foreign reserves, mitigate inflation and makes exchange rate less volatile, thereby enhancing monetary and price stability.
"The judiciary contributes to the effectiveness of monetary policy, financial system stability, economic growth and development through their interpretation of statutes.
"Sometimes, giving effect to the acts of the government and its agencies, where such statutes and acts relate to monetary policy, financial system stability, growth and development.
"Because judicial decisions are capable of significantly impacting the economy, it is necessary that economic reasoning is exhibited in judicial decision-making," he said.
The President of the CIBN, Dr Ken Opara, said
the seminar was to bring stakeholders in banking and judiciary together to forge a common position on knotty legal issues which had implications on the banking industry.
Opara highlighted some issues facing the financial services industry to include issuance of bankers orders by magistrate courts, EFCC's Post No Debit Order, inappropriate deployment of garnishee, among others.
He re-emphasised the need for the creation of a specialised court to exclusively deal with commercial and financial cases as opposed to having divisions within the existing court structure.
On cybercrime, he said that financial sector was susceptible to cyber-attacks.
Opara said that new types of attacks were introduced, hence the need to improve capacity building in all sectors of the economy to combat this trend.
"It is our belief that giving special attention to financial and commercial disputes, would go a long way to enriching the financial system in the country," he said.
The Administrator of the National Judicial Institute (NJI), Justice Salisu Abdullahi, said
the seminar would help to educate stakeholders on global best practices to promote a relevant judicial system.
Abdullahi, represented by the Secretary of NJI, Malam Abubakar Maidama, said it would also help to entrench sustainable solutions to the challenges of the banking sector.
Reports says that the seminar was organised by NJI in collaboration with the NJI. (NAN)
Sanwo-Olu Tasks new NBCC President on Innovation, Collaboration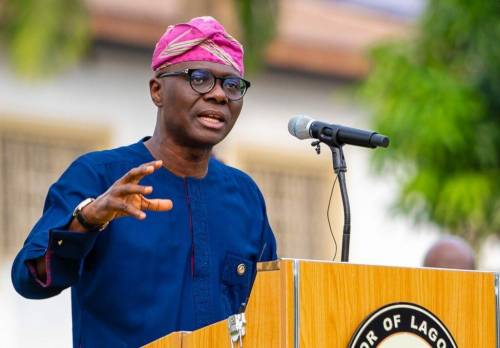 Governor of Lagos State, Mr Babajide Sanwo-Olu, has urged the new President, Nigerian-British Chamber of Commerce (NBCC), Mr Ray Atelly, to enhance innovation and collaboration in the face of the ever evolving landscape of global commerce.
Sanwo-Olu, represented by Mrs Folashade Ambrose-Medem, Commissioner, Commerce, Industry and Cooperatives, Lagos, gave the charge at the NBCC Inauguration Dinner of the 18th President on Friday night in Lagos.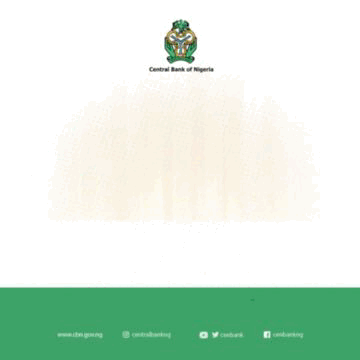 He noted that Atelly's emergence as president spelt new beginnings for the chamber and new affirmations of enduring ties between Nigeria and Britain.
The governor said that moving forward economically required guidance by the spirit of collaboration, particularly as the chamber had a pivotal role to play in shaping the business landscape.
He charged businesses to remain committed to ethical practices, corporate social responsibility and sustainability practices to benefit the society.
Sanwo-Olu assured that Lagos was always open for business and investment and was counting on the chamber's support to make the state the most preferred destination for business and commerce.
"The world is ever more interconnected and it's our responsibility to harness this connectivity for the greater good.
"Lagos state is proud of the launch of the Women and Youth Entrepreneurship Development Center (WYEDC) and the Micro, Small and Medium Enterprises (MSME) Ideathon.
"These initiatives align perfectly with my administration's agenda, particularly with our renewed focus on gender equality and women empowerment," he said.
Dr Doris Uzoka-Anite, Minister of Industry, Trade and Investment, called for renewed commitment to excellence and urged the new president to be a pioneer of innovation.
Uzoka-Anite, represented by Mr Charles Odii, Director General, Small and Medium Enterprises Development Agency of Nigeria (SMEDAN), assured the business community of unwavering commitment to creating an enabling environment.
"We are committed to an environment that supports entrepreneurship, attracts foreign direct investment to propel Nigeria into a place of global competitiveness.
"I urge the new president to continue to foster goodwill and increase trade and investment between Nigeria and Great Britain," she said.
In his acceptance speech, Atelly said in awareness of all the responsibilities accompanying the position of leadership, he was ready to take on the mantle and deliver on the expectations of members.
Atelly said his administration would take steps to protect the interest of members to facilitate their growth.
He said as partners in progress with the Nigerian government, the chamber would continue to engage respectfully to protect business interests locally and internationally, to attract tangible investments based on areas of comparative advantage.
"When economy thrives, this translates to more revenue for government.
"Via our Women and Youth Entrepreneurship Development Center (WYEDC) and Micro, Small and Medium Enterprises (MSME) Ideathon, we are committed to giving women and youths the requisite skills and acquisitions training," he said.
Atelly promised to significantly increase influence of members, facilitate business opportunities for members, implement sustainability projects and improve relations with government agencies. (NAN)
CBN Plans new Round of Recapitalisation for Banks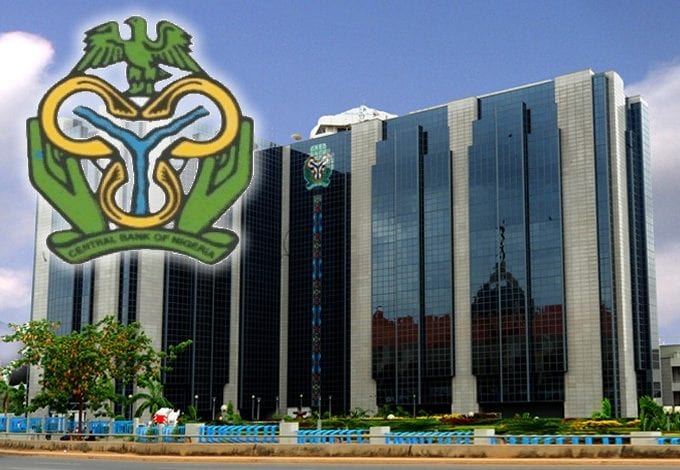 The Central Bank of Nigeria (CBN) says it is planning to implement a new round of banking recapitalisation for the Deposit Money Banks (DMBs).
Mr Olayemi Cardoso, the CBN Governor, announced this at the 58th Annual Bankers' Dinner organised by the Chartered Institute of Bankers of Nigeria (CIBN) on Friday night in Lagos.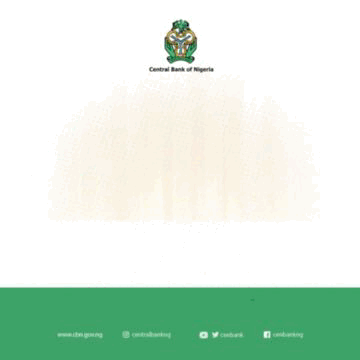 Reports says that the planned recapitalisation means that DMBs will be required to raise additional capital to meet the demands of Nigeria's economy.
Cardoso noted that President Bola Ahmed Tinubu in his Policy Advisory Council report on the national economy, had set an ambitious goal of achieving a Gross Domestic Product (GDP) of one trillion dollars by 2030, with clearly defined priority areas and strategies.
According to him, it is important that banks have a role to play in the anticipated one trillion dollars economy by 2030.
Cardoso said going by the huge developmental role the apex bank would want the banks to play in the next seven years, it had become imperative to demand their recapitalisation.
To achieve the target, Cardoso said that Nigeria needed to experience a more rapid and inclusive economic expansion.
"The administration has already commenced this journey through fiscal reforms, including the removal of petrol subsidies and the unification of the foreign exchange market rate.
"Considering the policy imperatives and the projected economic growth, it is crucial for us to evaluate the adequacy of our banking industry to serve the envisioned larger economy.
"It is not just about the stability of the financial system in the present moment, as we have already established that the current assessment shows stability.
"However, we need to ask ourselves: Will Nigerian banks have sufficient capital relative to the financial system's needs in servicing a $1.0 trillion economy in the near future? In my opinion, the answer is "No!" unless we take action.
"Therefore, we must make difficult decisions regarding capital adequacy. As a first step, we will be directing banks to increase their capital,'' he said.
The CBN governor also announced the approval of another round of Open Market Operations (OMOs) to mop up excess liquidity from the banking system.
OMOs are the main monetary policy instrument, through which the central bank buys or sells securities with financial institutions in the open markets, thereby influencing the amount of money in circulation and/or interest rates.
Cardoso said, "An OMO auction was recently held with a stop rate of 17.5 per cent for the one-year tenor, attracting oversubscription of N350 billion.
"Another round of OMO has been approved to further reduce excess liquidity.
"Offering N108.1 billion worth of Treasury Bills with three tenors to the investing public, which can help reduce liquidity in the banking system and support government fundraising.''
Cardoso said the apex bank would use its monetary policy tools to keep inflation low and stable.
He said, "the Central Bank of Nigeria is committed to achieving monetary and price stability. This is not just a technical objective, but it has real-life implications for the well-being of our citizens.
"Through targeted policies, transparent market operations, and coordination between monetary and fiscal authorities, we can ensure a more stable exchange rate, control inflation, and create an enabling environment for businesses and individuals to thrive.''
He noted that the apex bank had taken steps to improve the effectiveness of its monetary policy tools and to strengthen the transmission mechanism so that its policy decisions have a greater impact on the economy
Cardoso added that the ability of the monetary policy committee to influence the economy through its decisions had been weakened because the channels through which monetary policy was transmitted had become disrupted.
The CBN governor said the apex bank was planning to make changes to the country's foreign exchange regulations by developing new guidelines and legislation.
He stated that banks and foreign exchange operators would be consulted before making any final decisions.(NAN