Rice Festival and Buhari's Obsession with Agriculture
By Khalifa Nuruddeen Abande
President Muhammadu Buhari's exclusive interview to Channels Television means different things to different groups of people across the world. In the interview, the President revealed so many things that have a deepening impact on the country. While the politicians concentrated on Buhari's take on his successor, the Igbo about Nnamdi Kanu, National Assembly members about new electoral law, the governors' state police, my take as an ordinary Nigerian was the president's take on the economy and agriculture in particular.

Many Nigerians were appalled by Buhari's bold, blunt and no-barrel insistence that agriculture is the magic wand that will catapult the country to the dream land – and Nigerians must go back to farm to make that a reality. He added that his administration in the last six years has invested trillions into agriculture financing. And Nigerians must key in to the project for the country to stand tall as an emerging world power. Many think that the president is too obsessed with agriculture, that is he is herding everyone to the farm. The president wondered why only 2.5 percent of Nigeria's arable land is being used for agricultural purposes. He told the Channels crew that, "If we invest more in agriculture, people won't be shouting of unemployment." He explained that "Now in Nigeria, we produce the rice we need and we even export," adding that, "we have to exploit our capacities." President Buhari never hides his plans to make Nigeria self-sufficient in food production. On August 7, 2015, a few months into his administration, he reiterated this stance during a meeting with President of the International Fund for Agricultural Development (IFAD), Dr Kanayo Nwanze, at the Presidential Villa, Abuja. The president said, "It's time to go back to the land. We must face the reality that the petroleum we had depended on for so long will no longer suffice. We campaigned heavily on agriculture, and we are ready to assist as many want to go into agricultural ventures." It is an open secret that the president fulfilled that promise by investing hugely on agriculture through the Anchor Borrowers Programme (ABP), superintended by Chief Godwin Emefiele-led Central Bank of Nigeria (CBN). What many Nigerians failed to do was to check how other countries with similar demographics as Nigeria's are doing. For a start, it is an incontrovertible fact that the most populous nations on earth invest heavily on agriculture and deploy a larger percentage of their population to agriculture. Buhari is not saying anything new. About 35 percent of China's 1.41 billion population are directly involved in agriculture. This means that 490 million Chinese are involved in agriculture. The figure is higher for India, another super power in terms of population. Over 58 percent of 1.39 billion Indians are directly involved in agriculture. By this, 738 million Indians are into farming. We shouldn't crucify Buhari when he repeatedly said: "But as I said, look at the vastness of Nigeria, only 2.4 percent of the arable land is being used. We realized it rather too late. We have to go back to the land." Many of the president's critics are oblivious of the demographic projections which show that the Nigerian population might experience a constant increase in the next decades. By 2050, it is forecast that the population in Nigeria will double compared to 2019, reaching over 400 million people, according to the World Bank. Who will feed these huge numbers if we don't go back to land as Buhari is advocating? Even the most developed nations like America are engaging more of its citizens into agriculture. The percentage of Americans involved directly in agriculture was just 1.3 percent in 2020, but another 8-9 percent was involved in the value chain of agriculture. Even a world power with all the technology is engaging at least 10 percent of its population into agriculture, why should Nigeria fold its arms and watch? Unlike his predecessors, Buhari's obsession with agriculture is real, not rhetoric. The president matched his words with actions as can be seen from the unprecedented investments he has been doing in the last six years through the CBN's ABP. These investments are bearing fruits as evidenced from the millions of poverty-stricken peasants who have now been economically empowered. As part of the agricultural revolution, President Buhari would on Tuesday, January 18, 2022, unveil the world's largest rice pyramid in Abuja. This is no small feat to the country. Through ABP, the president had invested billions on ABP through the CBN on over 15 agriculture commodities. These commodities include maize, sorghum, millet, cassava, cocoa, rice, cotton, ground nuts, sugarcane, tree crops, legumes, tomato, to mention a few. Before Buhari's election in 2015, it was an open secret that Nigeria's local rice (the country's staple food) production was 1.5 mts /hectare. Courtesy of ABP now, the local rice production has soared to 5 mts/hectare. The impact of this soaring figures of rice production can be seen from the number of large-scale integrated rice mills which had increased from less than 10 in 2015 to nearly 100, 400 medium sized mills and over 200,000 small scale mills across the country, providing millions of direct and indirect jobs. In terms of farming alone, there were about 1.5 million rice farmers six years ago, but the number has snowballed into over 20 million now – all thanks to Buhari's ABP. In fiscal terms, before Buhari's coming, the federal government spent huge money to stop rural urban migration. Now ABP makes urban- rural migration cost free. ABP's beneficiaries are traceable and verifiable. All the millions of farmers that benefitted from ABP can be traced through their genuine house addresses, NIN-registered mobile phone numbers, BVN, photographs, transaction history, among other incontrovertible data. Before the introduction of ABP, the CBN was spending about $1.8 billion forex on rice import alone every year. This translates to about N747 billion in today's official exchange rate of N415/$. By this, the CBN, courtesy ABP, is saving the trillions of naira that were hitherto expended as import bill. This is a breakthrough that even Buhari's bitterest enemies are saluting him. By foregoing, if not for anything, Nigeria was saved from the challenge of sourcing forex or devaluing our currency to finance this monstrous import bill. Official data indicate that the ABP has added six million metric tons to rice supply in the country and created nearly six million direct jobs in a year; at the same time, about two million indirect jobs are created in a cropping season. Nigeria now has three cropping seasons in a year, all of them fully funded by the ABP loans. These jobs are restricted to only the production side of the rice value chain, and does not include millions of other jobs created in the processing, packaging, transportation, marketing sectors of the rice ecosystem. Not the least of which is the jobs and wealth created in the input supplies segment. On the international scene, Buhari's agricultural revolution has burnished the country's image more than any diplomatic adventure so far. It was a source of pride for all Nigerians that in 2021 our country topped South Africa and Egypt – as Africa's number One Rice producer, and emerged 29th on the list of Top 50 biggest contributors to the global GDP, leaving UAE, Norway, Israel, others behind. Buhari's obsession with agriculture saved Nigeria from food calamity, particularly during the COVID-19 pandemic that shut the entire world. There would have been mass starvation and numerous deaths. Many experts were worried when the unprecedented horror of COVID -19 pandemic permeated all contours of the world, leaving mass fatalities, which necessitated lockdown of borders and cessation of shipment of commodities and goods. With Buhari's foresight and political goodwill, however, Nigeria like other nations shut down its borders and banned rice importation. It was on record that despite the global lockdown, Nigeria was still feeding itself with the food produced by its farmers and even exporting to other African countries. This is a milestone that Nigeria must sustain and improve upon. Imagine if we had relied on food imports, where would the 200 million Nigerians get food from when the entire world was on lockdown for nearly a year? Through ABP, the CBN, also funded supply of farm inputs that include fertilizer, herbicide, seeds, pesticides, among others. As a result of the agricultural revolution championed by ABP, the farm inputs sub-sector in Nigeria has witnessed an unprecedented growth. For instance, in fertilizer manufacturing alone, Nigeria has since achieved self-sufficiency. From a mere three comatose blending plants in 2016, Nigeria now boasts of over 47 state- of- the- art fertilizer blending plants across the country. Fertilizer importation is now ancient history. In the area of herbicides, Nigeria is better off now compared to 2015 before the ABP's regime. The country has indigenous mega herbicide manufacturing companies that include Wacot, Candel, Jubaili, Saro, Marshal, among dozens others. Consequent upon this major breakthrough, is the creation of millions of herbicide distributors spread across the 36 states and 774 local governments of the federation and the FCT, serving farmers and creating wealth. This brings to the fore the reasons why Nigerians must embrace President Buhari's clarion call to embrace agriculture and return to farm.
Abande, writes from Kano, and can be reached at
aasiia@yahoo.com
Veterinarians urge Govts to review Hazard Allowance of Members
The Conference of Directors of Veterinary Services in South-West region says there is a need for federal and state governments to review hazard allowance paid to veterinaries.
Dr Taiwo Jolaoso, the Chairman, Conference of Directors of Veterinary Services in the region, said this at the maiden symposium of the Conference of Directors of Veterinary Services in South-West on Thursday in Lagos.

He said that in the face of global health challenges the review was to compensate for harms, risks and burdens associated with working as health personnel.
Newsmen report that the theme of the one-day symposium was: "The Significance of Veterinary Service Delivery in Livestock Production".
According to him, veterinary professionals are pivotal in the improvement and protection of animal and human health, animal welfare, food quality, food safety, food security, ecology, ethology and epidemiology.
"They also help in development of drugs and pharmaceuticals, wild life conservation, educators, trainers and policy makers.
"The significance of the veterinarian in combating these diseases, preventing spread and ameliorating their effects cannot be over emphasised.
"Veterinarians as "front liners" were exposed to a high risk of contracting emerging, re-emerging and zoonotic diseases (Ebola, Leptospirosis, Tuberculosis, Brucellosis, Anthrax and others.
"This justify the need for payment of hazard allowance to compensate for harms, risks and burdens associated with working as health personnel.
"Unfortunately, our services are undervalued and we are underpaid and the supposed hazard allowance veterinarians receive now is at best a farce.
"A first-order priority for policy makers should be keeping front line health workers and veterinarians safe on the job and payment of generous hazard allowance to compensate these officers and their families for the essential services they provide for public good.
Jolaoso noted that the symposium was aimed at creating awareness of some of the animal diseases with emphasis on methods of mitigating them.
In a goodwill message, the Chief Veterinary Officer of Nigeria, Dr Maimuna Abdullahi-Habib, urged the DVS to familiarise themselves with recent laws guiding the profession to enable them do their jobs diligently.
Ms Abisola Olusanya, the Lagos State Commissioner for Agriculture, said that South-West was not very rich in livestock with only less than 10 per cent of the nation's cattle and five per cent of small ruminants.
Olusanya was represented by the Permanent Secretary in the Ministry, Mrs Tokunbo Emokpae.
She said that to improve its position, Lagos had started the implementation of the cattle feedlot at Igbodu for increased local production of hygienic wholesome meat and reduction of dependency on imports from other states.
"As a form of improvement, government is in the process of recruiting more veterinary doctors to mitigate the effect of the current dearth in the distribution of veterinary doctors to livestock estates and settlements with a ratio of about 1:200.
"The low access to veterinary doctors in the veterinary centres in the state encourages some farmers to resort to using unapproved antibiotics for their livestock.
"Also, there is a need to track and identify effective vaccines that would stem the improper and excessive use of antibiotics, as well as, inadequate infection prevention and control," she said.
Olusanya assured the stakeholders that the Lagos State Government had mapped out various strategies in its food systems and agricultural roadmap to ensure that Lagosians and the South-west states had access to wholesome and hygienic red-meat amongst other food.
She also solicited support from all willing stakeholders to be partners in the progress of the sector.
Dr Abubakar Suleiman, the Assistant Representative Programme, UN Food and Agriculture Organisation, (FAO), said that feedlotting remains the best option for not just Lagos and the South-West region alone, but the entire country.
Suleiman spoke as the lead speaker on "Historical Perspective of Cattle Feedlotting in South West Nigeria."
He called for an animal breeding policy in the country for uniformity of products, structured markets, as well as an enabling environment, surveillance and sanitary conditions amongst other recommendations.
The President, Nigeria Association of Animal Health and Husbandry Technologists, Mr Saliu Abubakar, called on government at all levels to protect farmers from bandits.
The maiden symposium was attended by Commissioners for Agriculture in Ogun, Osun, Oyo, veterinarians, livestock farmers and traders, as well as consumers. (NAN)
FG Inaugurates National Cocoa Management Committee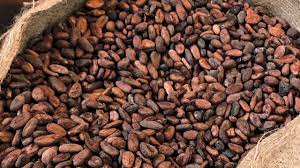 The Federal Government on Tuesday inaugurated the National Cocoa Management Committee (NCMC), to tackle some of the challenges in the cocoa sector.
Speaking at the inauguration of the 11-man Committee on National Cocoa Management, in Abuja, the Minister of Agriculture and Rural Development, Dr Mohammad Abubakar, said the committee was to develop strategies to solve these challenges.

"Some of the challenges being encountered in the cocoa sector include pest and diseases, logistics such as rural roads and infrastructure.
"Also, old cocoa plantations, ageing of our cocoa farmers, processing, access to finance, environmental concerns such as deforestation, climate change and absence of a national coordinating body," Abubakar said.
The minister said the event was the culmination of enormous collective efforts including a recent visit by the officials of the ministry to Ghana to study the implementation of Living Income Differential (LID).
"Ghana and Cote d' Ivoire introduced the Living Income Differential (LID) as a premium on their cocoa and as tool to complement their prices of cocoa in international market.
"The purpose of this is to increase the share benefits received by cocoa farmers in these countries," Abubakar said.
He spoke on the tetms of reference of the committee, some of which are:
"The NCMC shall develop a framework for the regulation and monitoring of the activities of the cocoa sector to make the industry more transparent.
"The NCMC shall develop a strategic plan towards the establishment of a Nigerian Cocoa Board.
"The NCMC shall develop a Nigerian charter towards joining the Ghana/Cote d'Ivoire initiative".
Earlier, the Permanent Secretary, of the Ministry, Dr Ernest Umakhihe, expressed delight for being part of the inauguration of the committee.
"This is in line with the present Administration's policy on diversification of the Nigerian economy from the oil to the non-oil sector of which Agriculture is playing a major role," Umakhihe said.
The Committee chairman is Mr Abdullahi Garba Abubakar, from the
Federal Ministry of Agriculture and Rural Development, Abuja.
The Secretary, Dr Patrick Adebola, is from Cocoa Research Institute of Nigeria. (NAN)
OYSADA Onboards 100 YEAP Beneficiaries for Enterprise Support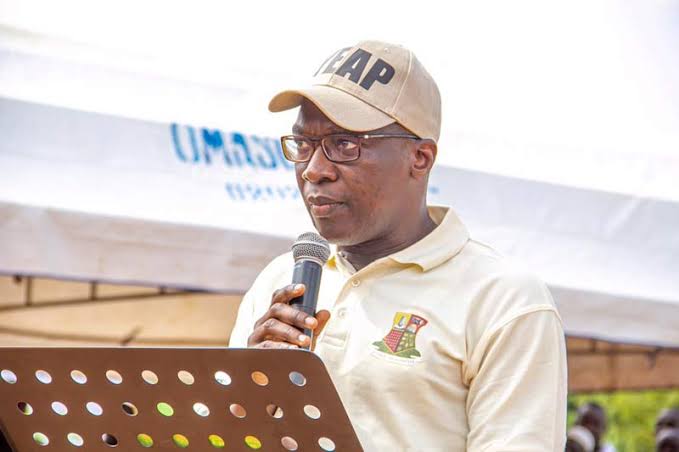 The Oyo State Agribusiness Development Agency (OYSADA) has onboarded beneficiaries of the Youths Entrepreneurship in Agribusiness (YEAP) in crop production enterprise.
This is contained in a statement by Dr Wasiu Olatubosun, the State Commissioner Information, Culture and Tourism, which was made available to newsmen on Sunday in Ibadan.
Newsmen report that youths were part of the 3, 300 beneficiaries who received training at CSS Farms, Nasarawa State, in 2021.

In his remarks, Dr Debo Akande, the OYSADA Director-General, said that the onboarding and orientation marked the beginning of the project's second phase for the beneficiaries.
Akande said that each of the 100 beneficiaries would get land allocations for crop production at Fasola Agribusiness Industrial Hub.
"As part of their orientation, youths had been taken to the allocated land, where land preparation is ongoing.
"The youth will get inputs as needed, as they embark on land cultivation and crop production.
"They will also get technical and agricultural extension support from OYSADA," he said.
Akande urged other YEAP beneficiaries to be patient with the state government, saying that the authorities were working assiduously to ensure that more beneficiaries get the needed support.
He said about 120 beneficiaries had received enterprise support from the state government prior to this project, adding that more would be empowered as funds are available.
The director-general said that the state government's approach in offering practical training to youths was superior to simply giving handouts and funds to individuals that would not contribute to economic growth.
Akande thanked youths who were already using the knowledge they acquired during the training to improve their existing businesses, urging others to emulate them.
NAN reports that part of the programme were representatives of the Nigeria COVID-19 Action Recovery and Economic Stimulus (NCARES).
Also, as part of the support to YEAP beneficiaries, the Oyo Arm of NCARES tagged: "Oyo-CARES" would be profiling YEAP beneficiaries who already have agribusinesses for further support.(NAN)