Rice Festival and Buhari's Obsession with Agriculture
By Khalifa Nuruddeen Abande
President Muhammadu Buhari's exclusive interview to Channels Television means different things to different groups of people across the world.

In the interview, the President revealed so many things that have a deepening impact on the country. While the politicians concentrated on Buhari's take on his successor, the Igbo about Nnamdi Kanu, National Assembly members about new electoral law, the governors' state police, my take as an ordinary Nigerian was the president's take on the economy and agriculture in particular. Many Nigerians were appalled by Buhari's bold, blunt and no-barrel insistence that agriculture is the magic wand that will catapult the country to the dream land – and Nigerians must go back to farm to make that a reality.
He added that his administration in the last six years has invested trillions into agriculture financing. And Nigerians must key in to the project for the country to stand tall as an emerging world power. Many think that the president is too obsessed with agriculture, that is he is herding everyone to the farm. The president wondered why only 2.5 percent of Nigeria's arable land is being used for agricultural purposes. He told the Channels crew that, "If we invest more in agriculture, people won't be shouting of unemployment." He explained that "Now in Nigeria, we produce the rice we need and we even export," adding that, "we have to exploit our capacities." President Buhari never hides his plans to make Nigeria self-sufficient in food production. On August 7, 2015, a few months into his administration, he reiterated this stance during a meeting with President of the International Fund for Agricultural Development (IFAD), Dr Kanayo Nwanze, at the Presidential Villa, Abuja. The president said, "It's time to go back to the land. We must face the reality that the petroleum we had depended on for so long will no longer suffice. We campaigned heavily on agriculture, and we are ready to assist as many want to go into agricultural ventures." It is an open secret that the president fulfilled that promise by investing hugely on agriculture through the Anchor Borrowers Programme (ABP), superintended by Chief Godwin Emefiele-led Central Bank of Nigeria (CBN). What many Nigerians failed to do was to check how other countries with similar demographics as Nigeria's are doing. For a start, it is an incontrovertible fact that the most populous nations on earth invest heavily on agriculture and deploy a larger percentage of their population to agriculture. Buhari is not saying anything new. About 35 percent of China's 1.41 billion population are directly involved in agriculture. This means that 490 million Chinese are involved in agriculture. The figure is higher for India, another super power in terms of population. Over 58 percent of 1.39 billion Indians are directly involved in agriculture. By this, 738 million Indians are into farming. We shouldn't crucify Buhari when he repeatedly said: "But as I said, look at the vastness of Nigeria, only 2.4 percent of the arable land is being used. We realized it rather too late. We have to go back to the land." Many of the president's critics are oblivious of the demographic projections which show that the Nigerian population might experience a constant increase in the next decades. By 2050, it is forecast that the population in Nigeria will double compared to 2019, reaching over 400 million people, according to the World Bank. Who will feed these huge numbers if we don't go back to land as Buhari is advocating? Even the most developed nations like America are engaging more of its citizens into agriculture. The percentage of Americans involved directly in agriculture was just 1.3 percent in 2020, but another 8-9 percent was involved in the value chain of agriculture. Even a world power with all the technology is engaging at least 10 percent of its population into agriculture, why should Nigeria fold its arms and watch? Unlike his predecessors, Buhari's obsession with agriculture is real, not rhetoric. The president matched his words with actions as can be seen from the unprecedented investments he has been doing in the last six years through the CBN's ABP. These investments are bearing fruits as evidenced from the millions of poverty-stricken peasants who have now been economically empowered. As part of the agricultural revolution, President Buhari would on Tuesday, January 18, 2022, unveil the world's largest rice pyramid in Abuja. This is no small feat to the country. Through ABP, the president had invested billions on ABP through the CBN on over 15 agriculture commodities. These commodities include maize, sorghum, millet, cassava, cocoa, rice, cotton, ground nuts, sugarcane, tree crops, legumes, tomato, to mention a few. Before Buhari's election in 2015, it was an open secret that Nigeria's local rice (the country's staple food) production was 1.5 mts /hectare. Courtesy of ABP now, the local rice production has soared to 5 mts/hectare. The impact of this soaring figures of rice production can be seen from the number of large-scale integrated rice mills which had increased from less than 10 in 2015 to nearly 100, 400 medium sized mills and over 200,000 small scale mills across the country, providing millions of direct and indirect jobs. In terms of farming alone, there were about 1.5 million rice farmers six years ago, but the number has snowballed into over 20 million now – all thanks to Buhari's ABP. In fiscal terms, before Buhari's coming, the federal government spent huge money to stop rural urban migration. Now ABP makes urban- rural migration cost free. ABP's beneficiaries are traceable and verifiable. All the millions of farmers that benefitted from ABP can be traced through their genuine house addresses, NIN-registered mobile phone numbers, BVN, photographs, transaction history, among other incontrovertible data. Before the introduction of ABP, the CBN was spending about $1.8 billion forex on rice import alone every year. This translates to about N747 billion in today's official exchange rate of N415/$. By this, the CBN, courtesy ABP, is saving the trillions of naira that were hitherto expended as import bill. This is a breakthrough that even Buhari's bitterest enemies are saluting him. By foregoing, if not for anything, Nigeria was saved from the challenge of sourcing forex or devaluing our currency to finance this monstrous import bill. Official data indicate that the ABP has added six million metric tons to rice supply in the country and created nearly six million direct jobs in a year; at the same time, about two million indirect jobs are created in a cropping season. Nigeria now has three cropping seasons in a year, all of them fully funded by the ABP loans. These jobs are restricted to only the production side of the rice value chain, and does not include millions of other jobs created in the processing, packaging, transportation, marketing sectors of the rice ecosystem. Not the least of which is the jobs and wealth created in the input supplies segment. On the international scene, Buhari's agricultural revolution has burnished the country's image more than any diplomatic adventure so far. It was a source of pride for all Nigerians that in 2021 our country topped South Africa and Egypt – as Africa's number One Rice producer, and emerged 29th on the list of Top 50 biggest contributors to the global GDP, leaving UAE, Norway, Israel, others behind. Buhari's obsession with agriculture saved Nigeria from food calamity, particularly during the COVID-19 pandemic that shut the entire world. There would have been mass starvation and numerous deaths. Many experts were worried when the unprecedented horror of COVID -19 pandemic permeated all contours of the world, leaving mass fatalities, which necessitated lockdown of borders and cessation of shipment of commodities and goods. With Buhari's foresight and political goodwill, however, Nigeria like other nations shut down its borders and banned rice importation. It was on record that despite the global lockdown, Nigeria was still feeding itself with the food produced by its farmers and even exporting to other African countries. This is a milestone that Nigeria must sustain and improve upon. Imagine if we had relied on food imports, where would the 200 million Nigerians get food from when the entire world was on lockdown for nearly a year? Through ABP, the CBN, also funded supply of farm inputs that include fertilizer, herbicide, seeds, pesticides, among others. As a result of the agricultural revolution championed by ABP, the farm inputs sub-sector in Nigeria has witnessed an unprecedented growth. For instance, in fertilizer manufacturing alone, Nigeria has since achieved self-sufficiency. From a mere three comatose blending plants in 2016, Nigeria now boasts of over 47 state- of- the- art fertilizer blending plants across the country. Fertilizer importation is now ancient history. In the area of herbicides, Nigeria is better off now compared to 2015 before the ABP's regime. The country has indigenous mega herbicide manufacturing companies that include Wacot, Candel, Jubaili, Saro, Marshal, among dozens others. Consequent upon this major breakthrough, is the creation of millions of herbicide distributors spread across the 36 states and 774 local governments of the federation and the FCT, serving farmers and creating wealth. This brings to the fore the reasons why Nigerians must embrace President Buhari's clarion call to embrace agriculture and return to farm.
Abande, writes from Kano, and can be reached at
aasiia@yahoo.com
Digital Technology, Agriculture and the Increasing Population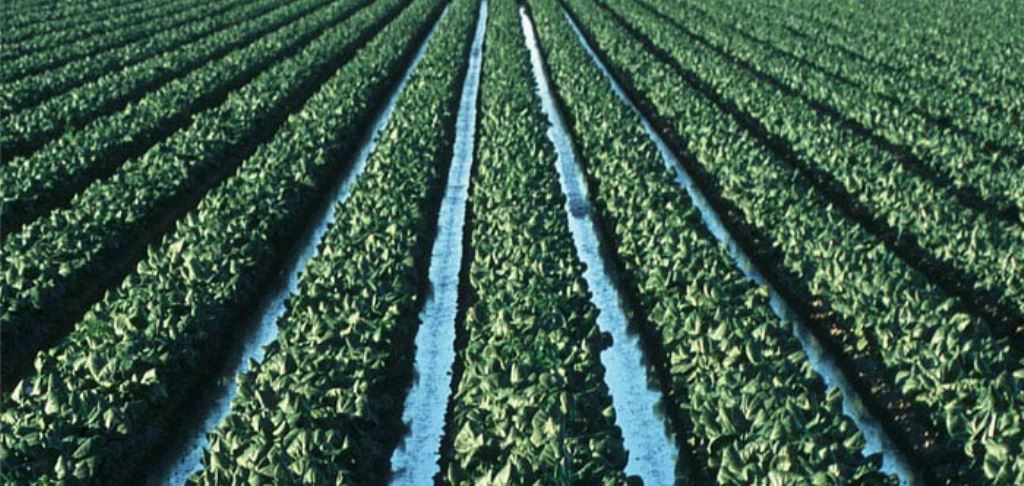 By Inyene Ibanga
Agriculture is going through a revolution. As the world's population estimates increase from seven billion to ten billion by 2050, the demand for food and agricultural produce will certainly continue to be on the ascendance.

While demand for food is growing, the supply side faces the challenges of changing environmental and climatic conditions, dwindling water supply, shortage of arable land and farming inputs, the rapid rate of urbanisation thats reducing available land for agriculture, and a host of other problems.
To mitigate these challenges, farmers must continue to innovate and embrace digital technology to improve productivity to meet domestic and external demand.
Hence, the need for the transformation to digital or smart agriculture.
Digital agriculture refers to practices that digitally collect, store, analyse, and share electronic data and information along the agricultural value chain.
It is the use of digital technologies, integrated into one system, to enable farmers and other stakeholders to improve agricultural production from the farm to the consumer.
Technologies such as mobile telephony, robotics, remote sensor technology, the Internet of Things (IoT), big data, artificial intelligence, and many others, provide the agricultural industry the tools and information to make more informed decisions and boost productivity.
Digital technologies can be part of the solution because they have the potential to provide farmers with the information and ability to address challenges and harness opportunities for growth.
Significant economic, social, and environmental benefits are delivered through the application of digital technologies, thereby transforming agriculture by offering new opportunities to improve efficiency, policy, and the performance of the agricultural value chain.
Digital technologies help to improve the traceability of agricultural products and increase value for farmers across the four main branches of livestock production, crop production, agricultural economics, and agricultural engineering.
For instance, the spread of mobile technologies and remote-sensing services are helping to improve the access of smallholder farmers to information, inputs, markets, finance, increasing productivity, while reducing operational costs.
The Food and Agriculture Organisation (FAO) reports that achieving the UN Sustainable Development Goal of a world with zero hunger by 2030 will require an urgent transformation of the current agri-food system.
The FAO notes that the next wave of technological efforts to sustain the fast-growing global population will leverage artificial intelligence (AI) and the Internet of Things (IoT) to improve the precision and sustainability of farming techniques.
For this reason, the global agri-food organisation, in partnership with the International Telecommunication Union (ITU), developed the E-agricultural Strategy Guide to assist countries in developing their national e-agricultural strategy and master plan.
Agricultural activities provides livelihoods for many Nigerians. These are important activities for the country's economy after oil and gas. Between July and September 2021, the agricultural sector contributed almost 30 per cent of the total Gross Domestic Product (GDP) of Nigeria.
Although digital transformation has impacted key sectors of the economy, the same cannot be said about the agricultural sector. Sadly, the incessant insecurity in many parts of the country has worsened by the fare of farmers.
In the face of these challenges, the Ministry of Communications and Digital Economy, through its' agencies, has introduced several initiatives to create opportunities that attract younger persons to gainfully engage in the agricultural ecosystem.
One of such initiatives is the recent partnership between the National Information Technology Development Agency (NITDA) and three federal universities in Nigeria to advance research into and the application of digital technology in farming to speed up the actualisation of the country's food security.
The pilot schemes are slated to commence at the Federal University of Technology, Akure (FUTA), Federal University, Dutse (FUD), and University of Abuja (UNIABUJA), as part of the strategies to digitally transform activities along the agriculture value chain in Nigeria.
Speaking on the partnership, the Director-General of NITDA, Mallam Kashifu Abdullahi noted that the application of digital technologies in farming would reduce the quantity of water, fertilisers, and labour required, while also increasing yield and creating sustainable wealth.
"Using technology in farming will help the country optimise this sector, improve production, reduce waste, facilitate access to markets, and thereby put Nigeria on the path of food security and substantial income generation."
The NITDA boss expressed optimism that digital agriculture would attract Nigeria's younger population to farming and boost the country's National Digital Economy Policy and Strategy to properly position a leading player in the global digital economy.
Agriculture remains a critical source for livelihoods and employment and the transformative power of digital technologies is bringing agriculture back to youths.
Additionally, the Nigeria Digital Agriculture Strategy (NDAS; 2020-2030) provides the policy direction for collaboration among key stakeholders in the agriculture value chain to boost domestic food security and gain access to global markets.
There is no doubt that digital agriculture is here to stay. So, NITDA should redouble efforts towards effectively bridging the digital divides by promoting rural digital literacy, gender inclusion, and the Nigerian Agricultural Platform initiatives as outlined in the NDAS.
Inyene Ibanga writes from Wuye District, Abuja; email: inyeneibanga@yahoo.com.
AfCFTA: Expert Advocates Value Creation for Agro Products Before Export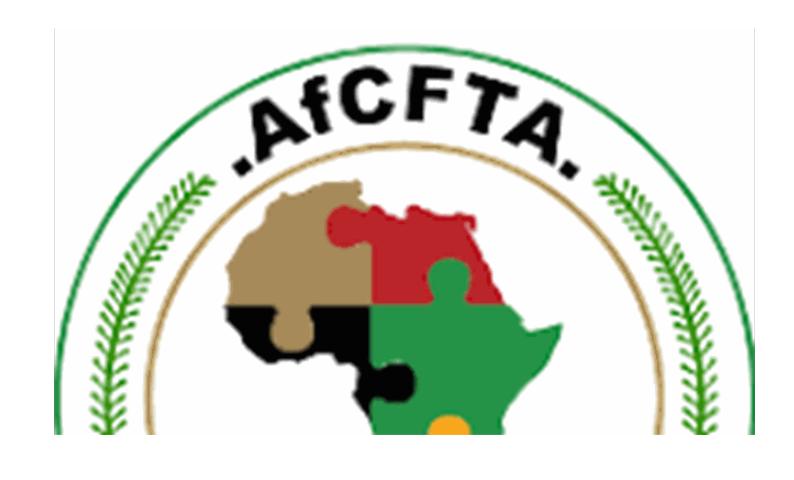 A former Director General of Nigerian Association of Chambers of Commerce, Industry, Mines and Agriculture (NACCIMA), John Isemede, has said that for Nigeria to benefit from the African Continental Free Trade Area ( AfCFTA) it must add value to its agricultural products before export.


He noted that Nigeria is ripe to process raw/crude in finished products with value addition to run the chain with the rest of the world.
In an interview with newsmen, Isemede said, "For us to achieve this we must add value to our raw materials, remove all the restrictions, all the roadblocks, provides incentives and support to manufacturers.

"Ministries, Departments and Agencies (MDAs) instead of assisting and looking for markets are fighting, duplicating issues and often on revenue as well as selling certificates that often end in our ports as rejections galore."

While commenting on the 2022 Budget , he said, "When will Nigeria hit the ground running and think less of loans, aid from donors and support from those who are out for just one purpose of exploitation and subjugation?
"There is nowhere our national export strategic plans/ target to exporters appeared in the 2022 budget, but we can see loans, debt servicing; etc and none on national export inflows or what to expect from the latest AfCFTA gains as envisaged at the signing ceremony."


Wheat Maintains Lead on Import Chart
By Joseph Amah, Abuja
Bulk wheat led the Lagos import chart for a better part of the year 2021, indication that the confectionary industry enjoyed a boom as more Nigerians accessed wheat products.

Wheat is the third most widely consumed grain in Nigeria after maize and rice.
Shipping position emanating from the Nigerian Ports Authority, NPA, shows that a total 243,073 metric tons of bulk wheat was imported for the month of December 2021 as against 173, 362 metric tons in previous month of November.
The next big import was General Cargo with a record of 165,139 metric tons in December, over 150 percent from 62, 843 metric tons in November.
Other commodities that made the chart includes general cargo165,139 metric tons in December, as against 62,843 metric tons in November of 2012 coming third position is sugar which recorded a total of 183,400 metric tons in the month of December and November recorded 163,000 metric tons.
Others are fish with 16,634 metric tons in December and 14,203 metric tons in November according to the statistical data from the Nigerian Ports Authority.
Reacting to the increased in importation of wheat, Chairman of the Association of Master Bakers and Caterers, Mr. Ishaq Abdulraheem said that only people benefitting from the imports were the millers like Honey well, Flour Mills and others.
Abdulraheem also said that the non-production of wheat in Nigeria is also responsible for the high rate of wheat import despite the Federal Government wheat farming initiative which also came with some loans incentive to wheat farmers.
He suggested that ten percent of cassava potato flour should be used as parts of the condiments by confectioners so as to reduce the nation's heavy reliance of imported wheat.
We need to start from somewhere as the cassava addition to wheat, Nigerian will still get the same quality of bread and other wheat products by this, we will be saving foreign exchange on importation of wheat.
According to him "Importation of wheat is creating market for the millers, we the users are suffering. For example, Flours Mills of Nigeria declared a surplus in the financial results because of their involvement in value chain of wheat at the detriment of wheat farmers."