Runsewe Tasks Stakeholders to Harness Arts Potential For Cultural Development
Director General (DG) National Centre for Arts and Culture (NCAC), Chief Olusegun Runsewe says there cannot not be any meaningful cultural development if stakeholders do not harness the large potentials in the art sector.
Runsewe stated this at a book presentation and exhibition of art works by renowned multi-dimensional artist, Mr Dimas Nwoko, in Abuja, on Friday.

He said the cultural industry was the only secret remaining in Africa; and that tapping into the sector by celebrating heroes of arts, while they were still alive, was an opportunity to promote Nigeria's indigenous culture.
According to him, contemporary art is the sector that accommodates pure talent as one does not require a PhD to do a good painting.
Speaking at the occasion, the permanent Secretary, Federal Ministry of Information and Culture, Mrs Grace Gekpe, said culture had flooded all aspects of people's lives, noting that Nwoko was one of the top rated multi dimensional and talented artists.
Gekpe said recognising the outstanding artist through the book presentation and exhibition of his art works was exemplary.
According to her, the legendary artist has in the last six decades, seamlessly executed enduring works in painting and sculpture that arouse admiration and respect across the country.
Gekpe said , "Today is another landmark of Nwoko's immense contribution to the development of contemporary arts in Nigeria.
"His art works are exciting as one can always see the extra effort he puts into each work to ensure they blend with nature; as well as showcase Africa's rich culture,'' she said.
Similarly, a speaker at the event, Mr Simon Ikpakronyi, said Nwoko had been on the art scene in Nigeria like a Colossus for six decades; and he still remained a force to reckon with in the industry.
"In a world where specialisation is the order of the day with people sticking to their calling, he dares to be different,'' Ikpakronyi said.
He described the artist as an exceptional stage designer, architect and a good painter.
According to him, the presentation marked the first leg of the packaging of an accomplished artist whose creativity had been brought to the fore through his works.
In his remarks, Nwoko thanked the Gallery of Arts for hosting the event and the honour accorded him by those who graced the event.
"The award winning 84-year-old prolific artist urged Nigerians to see Culture as a meeting point for addressing the Nation's challenges.
"Culture is not about dancing, panting or singing; but is the business of everyone in their various spaces,'' Nwoko said.
He urged the Minister of Culture and all stakeholders to wake up to their responsibilities of preserving the country's heritage through the promotion of arts.
News Agency of Nigeria (NAN) reports that the book, entitled: Pre-eminent Artist, Outstanding Architect, is a publication of the National Gallery of Arts; which chronicles Nwoko's works.
The high point of the event was the opening of images and art works of Nwoko by the DG. (NAN)
Nollywood Actor Urges Men to Keep Confidence Level High in Approaching Women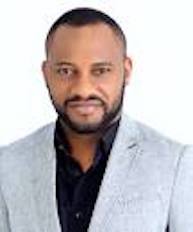 Nollywood actor, Yul Edochie, has urged men to always keep their confidence level high when approaching women for relationship.
The renowned movie star, who took to his Instagram page @yuledochie to give the advice, said building one's confidence as a man in approaching a lady makes the person to get the right choice.
According to him, being frightened by a woman's success is not the best, adding that not all women are interested in money, but in a man's qualities, logic, personality and appearance.

He added that a lady's wealth should not prevent a man to express his feelings, especially when truly in love.
" If she is rich and you, shishi no dey your side, but you like her, tell her you like her.
" If you want to date her tell her. Not all women are after money.
" Some women are moved by the quality of the man, his reasoning, behavior and looks.
" Tell her how you feel, she will either say yes or no, she no go kill you.
" Whetter you are rich or poor, as a human being keep your confidence level high.
"Even your confidence can make her like you, 'Money is not everything ', he wrote.(NAN)
Why I Love to Show My Body- Blue Aiva, Evicted BBTitans Housemate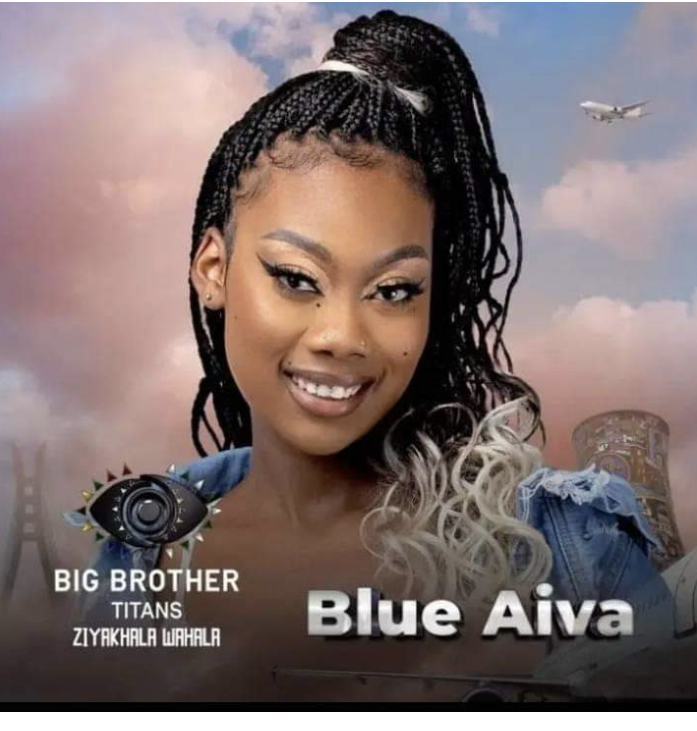 Tebatso Mokoana, popularly known as Blue Aiva, one of the evicted housemates of the Big Brother Titans show, says she loves showing her body to encourage the young ones to be comfortable in their skins.
Blue Aiva, who was often found showcasing her body in the course of the show disclosed this during a virtual interview with newsmen on Tuesday.
Newsmen report that the trio of Blue Aiva, Nana and Miracle Op, were evicted during the live show on Sunday as they had the least votes among eight housemates nominated for eviction.

"I love to show my body, I embrace my body and I respect myself a lot.
I show my body because I just want the young people to know that they can be comfortable in their own skin.
"I am not scared of showing my body because I know my body is banging," she said.
The South African professional dancer and Disc Jockey said her experience in the big brother titans show was amazing as she expressed her gratitude to the organisers of the show.
When asked if she was intentionally seducing her fellow housemate, BlackBoi, who she was having an affair with, she said she was only being flirtatious with him.
"I know I was flirtatious with him but was not seducing him and he was just in love with me.
"I will really miss everything in the house, the tasks, Friday night game and all, I am happy I got the experience," she said.
The 22-year-old dancer predicted that Kanaga, one of the housemates currently on the show, would likely be the overall winner.
She disclosed her plans to establish a dance and music studio where she could further touch on the younger ones, to teach them dance.
According to her, this will be done after she must have toured different countries to observe and learn their dance culture. (NAN)
Khaid, Tempoe, Poco Lee Among Emerging Artistes for 2023- Spotify 
Spotify, an online streaming platform has announced Khaid, Tempoe, Poco Lee and more as emerging artistes, music lovers could look out for in 2023.
Phiona Okumu, Head of Music, Spotify's Sub-Saharan Africa disclosed this in a statement on Monday.
Okumu said that according to Spotify data, some other emerging artistes across African continent were: Bayanni, Brume, YKB and Kaestyle.

According to her, the Ghanaian emerging artistes were: Reggie, Snypa, Mellissa, Beeztrap, Kotm and Samsney.
"Emerging artistes from Tanzania, Kenya and Uganda are: Wanavokali, Kinoti, Misee, Billions, Njeri, Anjella, Killy, Phina, V-BE, Liam Voice and Axon.
"From South Africa, we have Pabi Cooper, Boontle RSA, Uncle Waffles, Nkosazana Daughter, Young Stunna, Jay Jody, Blue Tape, Khanyisa, Lwah Ndlunkulu, Will Linley, Droomsindroom and Officixl.
"Few things are quite as exciting as discovering new talent to listen to on repeat, fans can add to their favourite playlists and lean on for emotional support over the course of the year.
"For fans of African music on Spotify, 2023 promises another roll-call of amazing artistes, ready to break through to fame and mainstream streaming success," she said.
Okumu noted that African music had consistently unfurled waves of new, fresh talent every year who have propelled the global interest in Afrobeats, Amapiano and its many other sub-genres.
She said 2022 was a breakout year for artistes like Buju, Costa Titch and Asake, whose success propelled them into Wrapped top lists at the end of 2022.
"And while those talents took their voices to the main stage, a slew of rising stars was also laying the groundwork for their own breakout year.
"Some of these musicians are primed to release their best music in the coming months, others have enjoyed early success on Spotify, and shown many indications of even greater success on the horizon.
"Some others are relatively new elements, developing new takes on familiar sounds that harken towards major shifts in popular music," she said. (NAN)