Runsewe Tasks Stakeholders to Harness Arts Potential For Cultural Development
Director General (DG) National Centre for Arts and Culture (NCAC), Chief Olusegun Runsewe says there cannot not be any meaningful cultural development if stakeholders do not harness the large potentials in the art sector.
Runsewe stated this at a book presentation and exhibition of art works by renowned multi-dimensional artist, Mr Dimas Nwoko, in Abuja, on Friday.

He said the cultural industry was the only secret remaining in Africa; and that tapping into the sector by celebrating heroes of arts, while they were still alive, was an opportunity to promote Nigeria's indigenous culture.
According to him, contemporary art is the sector that accommodates pure talent as one does not require a PhD to do a good painting.
Speaking at the occasion, the permanent Secretary, Federal Ministry of Information and Culture, Mrs Grace Gekpe, said culture had flooded all aspects of people's lives, noting that Nwoko was one of the top rated multi dimensional and talented artists.
Gekpe said recognising the outstanding artist through the book presentation and exhibition of his art works was exemplary.
According to her, the legendary artist has in the last six decades, seamlessly executed enduring works in painting and sculpture that arouse admiration and respect across the country.
Gekpe said , "Today is another landmark of Nwoko's immense contribution to the development of contemporary arts in Nigeria.
"His art works are exciting as one can always see the extra effort he puts into each work to ensure they blend with nature; as well as showcase Africa's rich culture,'' she said.
Similarly, a speaker at the event, Mr Simon Ikpakronyi, said Nwoko had been on the art scene in Nigeria like a Colossus for six decades; and he still remained a force to reckon with in the industry.
"In a world where specialisation is the order of the day with people sticking to their calling, he dares to be different,'' Ikpakronyi said.
He described the artist as an exceptional stage designer, architect and a good painter.
According to him, the presentation marked the first leg of the packaging of an accomplished artist whose creativity had been brought to the fore through his works.
In his remarks, Nwoko thanked the Gallery of Arts for hosting the event and the honour accorded him by those who graced the event.
"The award winning 84-year-old prolific artist urged Nigerians to see Culture as a meeting point for addressing the Nation's challenges.
"Culture is not about dancing, panting or singing; but is the business of everyone in their various spaces,'' Nwoko said.
He urged the Minister of Culture and all stakeholders to wake up to their responsibilities of preserving the country's heritage through the promotion of arts.
News Agency of Nigeria (NAN) reports that the book, entitled: Pre-eminent Artist, Outstanding Architect, is a publication of the National Gallery of Arts; which chronicles Nwoko's works.
The high point of the event was the opening of images and art works of Nwoko by the DG. (NAN)
Baba Fryo Hints on New Single Release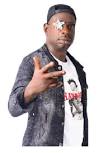 Veteran musician, Friday Igwe, popularly known as "Baba Fryo", on Tuesday said his new single titled, "Show Love", would be released before the end of the year.
Igwe, who disclosed this while speaking in Lagos, said he was off the music scene for 20 years until his resumption in 2021.
He said considering the series of killings in the nation, individual's wickedness to one another, activities of bandits and terrorists, it was high time Nigerians understood the power of love.

According to him, his new single tries to enlighten Nigerians on the essence of exhibiting love to one another.
"I will be releasing my new single before the end of the year, I want to make Nigerians realise that we need to cultivate the habit of showing love to one another even with the cases of increased killings in the country.
"The situation in the country is terrible, we need to preach love more often, if the bandits and terrorists can show love, there would be no problem in the society," he said.
Igwe said that his kind of music was referred to as Afro-reggae-beats, a fussion of Afrobeats and Reggae music.
He said he was aspiring to be like the late Fela Anikulapo-kuti and Bob Marley who were known as freedom fighters.
"I have been away from the music scene for 20 years now but I came back in 2021 with the release of a single, "Dey Your Dey", I am trying to follow-up with another single now "Show Love".
"Dey Your Dey" tells individuals to desist from being sycophants, parasitic or hypocritical, but ensure to present their true identity and behaviour," he said.
Fondly remembered for his eye patch, Baba Fryo was the Denge Pose master that ruled the airwaves in the 1990s.
His song, "Dem go dey pose", was sung with gusto by both the young and old alike.
Straight from the ghetto of Ajegunle, Lagos, Baba Fryo had the right attitude for his kind of music. (NAN)
Comedian Mr Macaroni Clears Air on Wedding Photos with 'Mummy wa'
Nigerian comedian, Debo Adedayo, popularly known as Mr Macaroni, has cleared the air on the wedding-themed photos he earlier shared with fellow skit maker, Kemi Ikuseedun, also known as Mummy Wa.
Mr Macaroni had on April 23 and 24, shared wedding-themed pictures of himself and Mummy wa, who always acted as his wife in his skits.
The pictures, however, caused a lot of uncertainties among his fans, as they wondered if it was a real wedding or a skit.

But in a tweet on Tuesday, which is also Mr Macaroni's birthday, the comedian noted that he wasn't married to Mummy wa.
The comedian who just turned 29 said this while thanking his fans for their wishes.
He wrote, "Thank you all for your kind messages. 29 feels good! Confession: I'm not married ooo."
See some of the wedding-themed photos:
punchng.com/wp-content/uploads/2022/05/03230747/20220503_220508-900x720.jpg" alt="" class="wp-image-1199512"/>
PUNCH.
'May God Judge You both', Yul Edochie's Wife Reacts as Husband Shares Photos of Son from 2nd Wife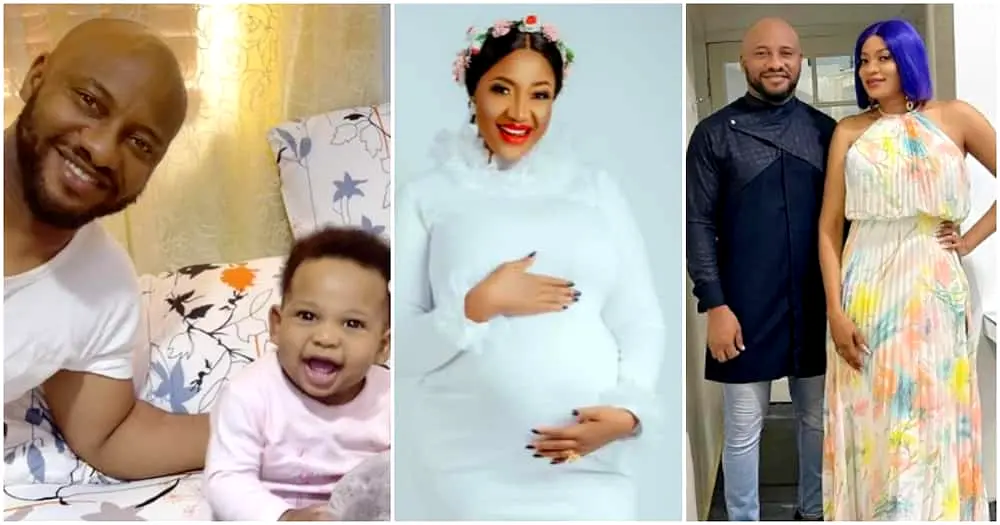 The wife of Nollywood actor, producer and director, Yul Edochie has reacted to a post the husband made on his verified Instagram page on Wednesday announcing the birth of his son by Nollywood actress, Judy Austin, who he also confirmed as his second wife.

Vanguard reports that Yul Edochie who is married to May Edochie with 4 lovely kids welcomed a bouncing baby with his colleague turned baby mama, Judith Austin in 2021.

Announcing the birth of his son, Yul wrote: "It's time for the world to meet my son.
"His name is STAR DIKE MUNACHIMSO YUL-EDOCHIE. Born by my second wife @JudyAustin and I love him so much, just as much as I love my other children."
May Edochie who commented on the post minutes after wrote:
"May God judge you both."
This has attracted comments from concerned followers who feel it could be a stunt of reality.
Meanwhile, going through May Edochie's Instagram page, she had shared a cryptic post hours before Yul made public the birth of his son.
The post reads: "People reveal themselves through their actions. Life is a beautiful thing and there is so much to smile about…..joy will definitely come in the morning."