Strike: Doctors Decry Lagos Govt Stance on Removal from Service Scheme
Association of Resident Doctors (ARD) has appealed to the Lagos State Government to yield to resolving issues necessitating the ongoing doctor's strike.
Dr Azeez Ojekunle, ARD President, Lagos State University Teaching Hospital (LASUTH) chapter, made the plea in an interview with the News Agency of Nigeria (NAN) on Tuesday in Lagos.

The National Association of Resident Doctors had directed its members across the country to embark on an indefinite strike on Aug. 2.
NARD said that the strike was to protest poor working environment in public hospitals, irregular payment of doctor's salaries and hazard allowances of N5000 which was reviewed last in 1991.
The strike was also to demand the immediate withdrawal of the circular removing House Officers from the scheme of service and the hasty implementation of the circular by the Lagos State Government.
Ojekunle said that some members of ARD had a meeting with representatives of the Lagos State Government from the office of the Head of Service and its counterpart in Establishment, Training and Pension on Aug. 2.
According to him, the meeting is to dialogue and resolve the imbroglio of the strike.
"We requested the withdrawal of the controversial circular removing House Officers and NYSC doctors from the state's service scheme.
"In spite of that, they (government) were still adamant that it would not be done, rather that we should seek clarification on the interpretation of the circular which is clearly stated in the circular," he said.
Ojekunle decried the government's stance on the circular, stressing that it was inimical to development in the health sector.
"That means the government is trying to casualise and pay registered doctors stipends as allowance.
"These are doctors that are the frontline health workers that patients see when they visit hospitals. They are licensed and have been inducted into the medical profession.
"They are working for the government and are part of the scheme of service, as enshrined in their appointment letters.
"But now, they are saying they are suddenly being withdrawn from the scheme of service which is inimical to our healthcare system," he said.
Ojekunle said that the association also demanded an implementation of the Medical Residency Training Act and the release of the Acts fund for sponsorship of specialisation training.
He also called for the immediate recruitment of more doctors to bridge the current shortfall in the system.
"We need more doctors to be employed, many are leaving the country, while some are leaving for tertiary institutions because of the wide disparity in salary.
"Presently, we have a deficit of over 150 resident doctors and house officers to fill the gaps of doctor-patient ratio and to meet the expectations of service delivery in the state," he said.
According to him, the delay in the construction of Residents Doctor's Quarters had been on for over seven years, thus called for immediate commencement of the building.
Ojekunle noted that the impasse was unfortunate, saying patients would bear the brunt of the indefinite strike.
"We are willing to go to the negotiating table again, but the minimum demands of our request must be met in the interest of the health system and the patients," he said.
He stressed the need for the government to create a conducive working condition and environment that would motivate doctors to shun the lure of migrating overseas to practise.
The activities at LASUTH showed full compliance with the strike directive as resident doctors stayed away from work.
Many new patients and outpatients who came to the hospital were stranded as only senior physicians and nurses attended to some patients.
Some consultants who provided skeletal services at the tertiary hospital and pleaded anonymity complained of being overwhelmed with the workload.
Speaking on the issue, Dr Oluwajimi Sodipo, Chairman, Medical Guild, noted that full medical services could not be rendered due to the impact of the strike, acknowledging that consultants were overwhelmed.
"The consultants are definitely overwhelmed because the resident doctors play a critical role in rendering health services.
"It is impossible to render full services because the backbone of every hospital, especially the tertiary centres, are the resident doctors and even in the ratio, we have fewer consultants to resident doctors.
"So, we have one consultant to about four senior residents and it's impossible for consultants to do the work alone," he said.
Sodipo appealed to the government to dialogue and acquiesce to the demands of the residents' doctors toward enhancing quality healthcare services delivery in the state. (NAN)
Africa Faces 470m COVID-19 Vaccine Shortfall in 2021 – WHO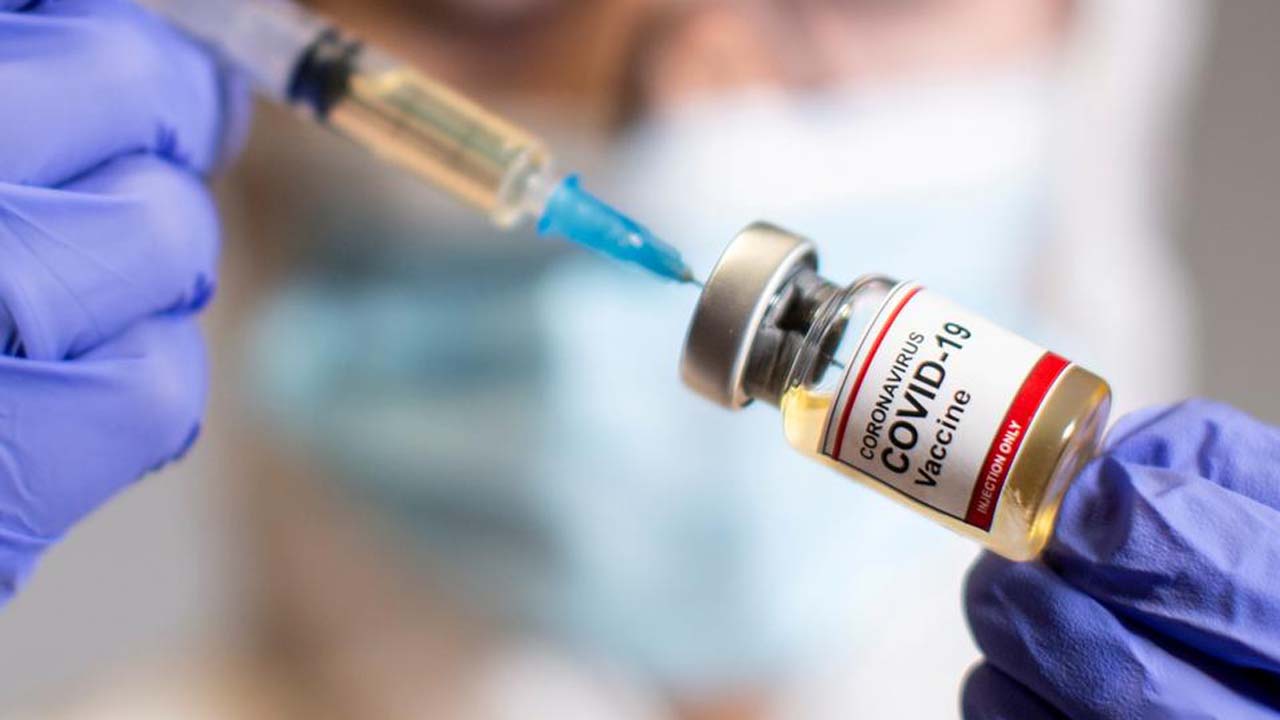 Africa needs around 470 million doses to accomplish the global target of fully vaccinating 40 per cent of its population by the end of 2021, the World Health Organisation (WHO) said on Thursday.
The international COVAX initiative aimed at guaranteeing global access to the vaccines, recently announced that it was being forced to slash planned deliveries to Africa, by around 150 million doses this year.

The scheme is now expected to deliver 470 million doses through the end of December. These will be enough to protect just 17 per cent of the continent, far below the 40 per cent target.
To reach the end-year target, that 470 million figure needs to double, even if all planned shipments via COVAX and the African Union are delivered.
WHO Regional Director for Africa, Matshidiso Moeti, said that "export bans and vaccine hoarding have a chokehold on vaccine supplies to Africa.
"As long as rich countries lock COVAX out of the market, Africa will miss its vaccination goals. The huge gap in vaccine equity is not closing anywhere near fast enough.
"It is time for vaccine manufacturing countries to open the gates and help protect those facing the greatest risk," Moeti said in a statement.
Besides export bans, challenges in boosting production and delays in approvals have constrained deliveries. COVAX has called for donor countries to share their supply schedules to give more clarity on deliveries.
The initiative has also called for countries with enough doses, to give up their place in the queue. Manufacturers must deliver in line with their prior commitments, and countries that are well-advanced must expand and accelerate donations.
About 95 million more doses are set to arrive in Africa via COVAX throughout September, which will be the largest shipment the continent has taken on board for any month so far.
No fewer than 50 million people or 3.6 per cent of its population has been inoculated to date.
Only around two per cent of the nearly six billion doses administered globally have gone to Africans.
The European Union and the United Kingdom have vaccinated over 60 per cent of their populations and high-income countries have administered 48 times more doses per person, than low-income nations.
"The staggering inequity and severe lag in shipments of vaccines threatens to turn areas in Africa with low vaccination rates into breeding grounds for vaccine-resistant variants.
"This could end up sending the whole world back to square one," Moeti warned.
WHO is ramping up support to African countries to identify and address gaps in their COVID-19 vaccine rollouts.
The agency has assisted 15 countries in conducting intra-action reviews and offered recommendations for improvements. The reviews have shown that vaccine supply security and uncertainty around deliveries has been a major impediment.
With over 300 staff in place across Africa supporting the COVID-19 response, WHO is deploying experts and producing support plans in specific areas, including securing staff, financing, strengthening supply chains and logistics, and boosting demand for vaccines.
As of Sept. 14, there were 8.06 million COVID-19 cases recorded in Africa and while the third wave wanes, there were nearly 125,000 new cases in the week ending on Sept. 22.
This represents a 27 per cent drop from the previous week, but weekly new cases are still at about the peak of the first wave, and 19 countries continue to report high or fast-rising case numbers.
Deaths fell by 19 per cent across Africa, to 2,531 reported in the week to Sept. 12.
The highly transmissible Delta variant has been found in 31 African countries. (NAN)
Traditional Medicine: FG Reviews Nigeria Herbal Pharmacopoeia
By Laide Akinboade
The Minister of State for Health, Sen. Olorunnibe Mamora said the Federal Government has concluded arrangements in reviewing Nigeria Herbal Pharmacopoeia and the Traditional Medicine Policy.

He added that the efforts of the government in this regard have greatly minimized the negative consequences of the disease on the health and economy of Nigerians.
He stated this at a press conference to commemorate African Traditional Medicine Day in Abuja, saying, all these measures are aimed at strengthening our resources for the delivery of quality, efficacious and safe traditional medicine products
According to him, "We also have in place an expert committee for the setting up of Traditional, Complementary & Alternative Medicine Institute to serve for the training of professionals in this sector.
"The series of events in the world during this period of the COVID-19 pandemic calls for the need to look inwards and consider local production of medicines as necessary for national security and attainment of Universal Health Coverage.
"The Federal Ministry of Health on its efforts for local content tasked the National Institute for Pharmaceutical Research & Development (NIPRD) and National Agency for Food and Drug Administration & Control (NAFDAC) to scale up their activities towards the search for a local solution to the pandemic.
"The Federal Ministry of Health is working in collaboration with international organizations and relevant MDA's to ensure the discovery of effective remedies against COVID-19 and other diseases from the rich and extensive flora of the country", he said.
In his opening remarks, the Permanent Secretary, Alh Mahmud Mamma said that Nigeria is blessed with about 8,000 medicinal plants yet to be utilized in the area of research, development and value addition.
He added that it is estimated that about 80% of the population that live in rural communities utilize traditional medicine.
He said that traditional medicine practice preceded the use of conventional medicine in all parts of the world, Nigeria inclusive.
He added, "There is, therefore, the need to look inwards to research and develop our medicinal plants for the benefit of all. The Federal Ministry of Health has intervened in several ways in order to develop, promote and institutionalize Traditional Medicine.
"We are also working on the establishment of a wellbeing Centre in the Ministry to serve the public.The economic benefit of traditional medicine is the provision of jobs to our unemployed youths in the area of conservation, cultivation and harvesting of medicinal plants. This will help reduce youth restiveness.The activities for this event include exhibition and symposium", he added.
Meanwhile, the WHO Country Representative, Dr Walter Kazadi Mulombo said WHO remains committed to continue to support the Government of Nigeria in its goal of achieving self-sufficiency in the local production of pharmaceuticals (including Vaccines), traditional medicine and researches.
Mulombo who was represented at the occasion by Dr. Kofi Boateng, EPI Focal Point , Universal Health Coverage(UHC) added that, the listing of 14 herbal medicinal products by NAFDAC against COVID-19 and ongoing clinical trials on them, is in line with the Regional Expert Committee on COVID-19 aim of elevating the standards of clinical trials of traditional medicine for COVID-19.
He further stated that, the ongoing research(s) in the National Institute for Pharmaceutical Research & Development and other higher institutions, highlights the interest of the Government of Nigeria to develop and promote African Traditional Medicines
According to him; "The above are in line with the theme of this year commemoration; The potential contribution of Traditional Medicine to COVID-19 Response
"Africa has a long history of traditional medicine and practitioners that play an important role in providing care to populations over the centuries. The African Heads of State in 2001, declared traditional medicine research a priority and subsequently designated the next 10 years as decade of African Traditional Medicine which was extended to the year 2020.
"For the past 20 years, countries in the WHO African Regional Office have marked the African Traditional Medicine Day on 31st of August each year. WHO advocate for strengthening the linkage between traditional medicine and institutionalized care in line with the WHO strategy.
"We are still battling the COVID-19 pandemic. WHO recognizes that traditional, complementary and alternative medicine has many benefits when properly harnessed with. Therefore, researches into our traditional medicines is an effort in the right direction
"WHO Nigeria has taking it up to support the ministry and in particular the department of Traditional, Complementary and Alternative Medicines, Complimentary in the review of the Traditional Medicines Policy 2007, review of the Nigeria Pharmacopoeia 2008 and the development of a 5-year strategic plan to implement the new policy and the revised pharmacopoeia", he said .
He said, WHO will continue to provide technical assistance to the TCAM department, National Institute of Pharmaceutical Research and Development (NPRD) and NAFDAC in improving the quality of medicinal products and ensure the listing of these products in the National Essential Medicines List.
Insecurity: UNICEF Estimates 1m Children Afraid to Return to School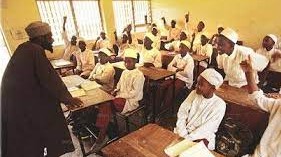 The United Nations Children's Fund (UNICEF) says school attacks and student abduction in parts of Nigeria have instilled fear among communities stopping at least one million children from returning to school.

In a statement issued on Wednesday in Abuja, UNICEF said there have been 20 attacks on schools this year, leading to the abduction of 1,436 children, 16 deaths and more than 200 children missing.
"As more than 37 million Nigerian children start the new school year this month, at least one million are being left behind; afraid to return to school due to insecurity.
"Learners are being cut off from their education and other vital benefits schools provide, as families and communities remain fearful of sending children back to their classrooms.
"This is due to the spate of school attacks and student abductions in Nigeria over the last several months and the current climate of insecurity.
"So far this year, there have been 20 attacks on schools in Nigeria, with 1,436 children abducted and 16 children dead. More than 200 children are still missing," the statement read in part.
It quoted Peter Hawkins, the UNICEF Representative in Nigeria, calling for an end to insecurity as it increases the risk of children never stepping into a classroom.
Hawkins also called on the Federal Government to make its priority of providing a safe space for children to benefit from education clear by addressing insecurity.
"For the most vulnerable children, including children affected by conflict, girl children, and children with disabilities, their risk of never stepping into a classroom in their lifetime is skyrocketing.
"We need to end this insecurity and make our priorities clear, that Nigerian children can and must be allowed to benefit from an education in a safe space.
"A child's first day of school should be an exciting event for parents and children, a landmark moment in their young lives, signaling new learning and new friends that will impact their futures.
"This moment is being stolen from around a million Nigerian children this year, as insecurity threatens their safety and education," Hawkins said.
The UN official said that it was unacceptable for communities to be worried to send their children to school for fear of being abducted from an environment that should be a safe space for them.
He also called for an end to the spate of insecurity to enable children to return to their normal lives and benefit from being at school.
Hawkins said that UNICEF and partners around the world were set to join a global 'digital freeze' on Sept. 16, to protest children's inability to access the classroom due to COVID-19 restrictions.
He said that as part of the protest, social media platforms would be frozen to draw attention to the number of children at risk of missing out on an education.
"UNICEF estimates that a return to school has been delayed for an estimated 140 million children globally due to COVID-19.
"For an estimated eight million of these students, the wait for their first day of in-person learning has been over a year and counting, as they live in places where schools have been closed throughout the pandemic.
"In Nigeria, education was delayed for many children due to COVID-19 restrictions in 2020, along with the additional challenge of school closures due to prevailing insecurity across the country.
"The first day of school is a landmark moment in a child's life, setting them off on a life-changing path of personal learning and growth," Hawkins said.
He said that while countries worldwide, including Nigeria, are taking some actions to provide remote learning, many students are not being reached.
Hawkins listed the contributing factors to lack of reachability to include poor access to technology, poor learning environment, pressure to do household chores or being forced to work.
The country representative said studies show that positive school experiences are a predictor of children's future social, emotional and educational outcomes.
He said that children who fall behind in learning during the early years are, therefore, likely to stay behind for the remaining time they spend in school adding that this gap widens over the years.
"The number of years of education a child receives also directly affects their future earnings. Every hour a child spends in the classroom is precious.
"It is an opportunity to expand their horizons, maximise their potential and build their country's future.
"With each passing moment, countless amounts of opportunity are lost. We must put our children's future first.
"We can and must tackle insecurity, stop attacks on education, and keep schools open. The clock is ticking for our young students." Hawkins said.
He said that unless mitigation measures are implemented, the World Bank estimates a loss of $10 trillion US dollars in earnings over time for the present generation of students globally.
Hawkins said that based on evidence, the cost of addressing learning gaps is lower and more effective when tackled early and investments in education, support economic recovery, growth, and prosperity.
UNICEF urged governments to reopen schools for in-person learning as soon as possible and provide a comprehensive recovery response for students.
Together with the World Bank and UNESCO, UNICEF called on governments to focus on three key priorities for recovery in schools.
These priorities include targeted programmes aimed at bringing all children and youth back to school, effective remedial learning, and support for teachers. (NAN)