Tallen Tasks Security Sector on Gender Mainstreaming
Minister of Women Affairs, Mrs Pauline Tallen, has tasked security and paramilitary agencies on the need for gender mainstreaming in line with the Women, Peace and Security (WPS) agenda.
Tallen gave the charge yesterday in Abuja at a capacity building workshop on Gender Mainstreaming for Senior Officers of Security Sector Institutions.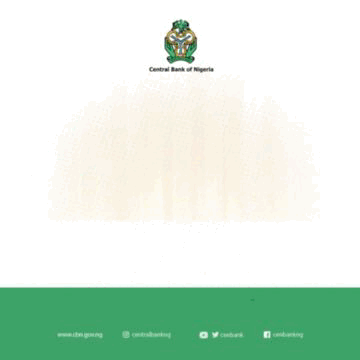 The workshop was organised by the National Defence College Centre for Strategic Research and Studies, in partnership with the UN Women as part of the 16 Days of activism against Gender-Based Violence
The minister was represented at the workshop by the Permanent Secretary, Mr Olufunsho Adebiyi.
She said the training marked a milestone in driving the progress of gender mainstreaming in the WPS agenda in line with the UN Security Council Resolution (UNSCR) 1325.
The minister said more still needed to be done in the security sector and called more investment in gender training of officers to enable them understand their roles and responsibilities.
"I am therefore excited that this training is being conducted at this time, as it will drive the progress on gender mainstreaming in the security sector.
"The 'HeforShe' campaign remains a critical strategy in the advocacy to mainstream gender in all aspects of our national life," Tallen said.
The UN Women Country Representative, Comfort Lamptey, commended the demonstration of commitment from senior officers of various security organisations to the training.
She said accountable leadership starts from the top, and urged the participants to ensure that Nigeria built a gender responsive security sector agenda.
According to her, responsive security sector is important to enhancing operational effectiveness of security institutions, in line with calls by the UN Security Council to facilitate protection of civilians, including women and girls.
Lamptey said the workshop was expected to create a platform to promote inter-agency collaboration and networking for the women peace and security agenda.
"It is therefore expected that at the end of this 4-day workshop, participants will develop concrete action plans to enhance gender mainstreaming in their respective institutions.
"This include stepping down the knowledge applied to other senior officers to support the formulation and or review gender policies and operational guidelines, among others," she said.
The Chief of Defence Staff, Gen. Lucky Irabor, said the armed forces had developed a gender policy in line with the provisions of the UNSCR 1325.
Irabor, who was represented by the Director of Training, Defence Headquarters, Rear Adm. Okon Eyo, said the gender policy would help to implement the resolutions, to further the interest of women, peace and security.
He said the development was in addition to past milestones and consolidate the progress made so far.
According to him, even before the codification of the women policy, the armed forces had provided inclusive opportunities for women in all aspects of the military.
The UK Vice Chief of Defence Staff, Adm. Tim Fraser, represented by Maj. Bonnie Nicholle of the UK Military Advisory and Training Team, said it was imperative to understand how gender should be integrated into all operational activities.
Earlier, Commandant of Defence College, Rear. Adm. Oladele Daji said the workshop would enrich and equip senor officers in security institutions with better knowledge on gender mainstreaming. (NAN)
Monogamist in Theory and Polygamist in Practice.
By Yusuf Dankofa.
The gang up against polygamy and the indoctrination of elites against it is what is baffling to social scientists. Wives have been brainwashed to see polygamy as evil whereas its black market version is accepted and allowed to thrive unabated.
Women have also come to accept the indignity that comes with being labelled a side chick than a co-wife.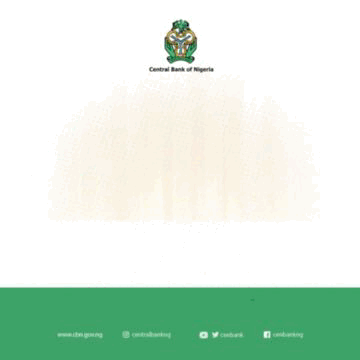 And we all pretend as if unlawful polygamy is not booming and blossoming in high torrents. Only God knows the kind of billions that is being used to sustain illicit affairs globally. Of course polygamy comes with it's own challenges so also illicit relationships. If only we can be more truthful and practical to ourselves we know that side chick syndrome is so common with humanity coupled with a deliberate culture of making some women object of public pleasure and withdrawing their interest away from marriage.
This no doubt represents a neo-liberal conspiracy against elites women which further makes them develop aversion to marriage let alone polygamy. The rat race for mercantile culture which embraces luxury over productivity and creates a lazy citizenry also makes a lot of women to look up to the rich but elderly as a source of income. Rather than become second wife she will be happy to remain a mistress.
The refusal to embrace polygamy has created a fertile black market where women are used and dumped. And the elites especially women like it that way.Rather than bring her as second wife,the wife at home prefers her husband to date as many as there are outside, provided she isn't going to witness the orgy. And this thinking adds to the confusion. The husband then goes gaga and in their naivity they think they are practising monogamy.
A man is legally married to one woman but keeps and maintains a harem outside and he foolishly convince himself that he is a monogamist. When it comes to marriage, I have never seen a more deceitful practice save for this generation. We pretend that monogamy is common when in actual fact, the polygamy we all despise is virtually been practised by so many under the carpet. Let the confusion continue since we are never truthful to ourselves.
It is exciting too that women are complaining that they need to have boyfriends too just like the husband having mistresses. And we say let the confusion becomes louder.
Next time you are being asked, how many wives do you have? *Have the courage to say one wife and two girlfriends and we will know that you are a polygamist* masquerading as a monogamist.
Dankofa is Prof of Law, Ahmadu Bello University, Zaria
Paucity of fund: Commercial Sex workers Record Low Patronage in Kano
The economic crunch occasioned by the removal of fuel subsidy has grossly affected commercial sex workers in Kano State as they groan as a result of low patronage by their customers.
They expressed their pains while fielding questions from a News Agency of Nigeria (NAN) correspondent in Sabon Gari area of Fagge Local Government Area of the state on Sunday.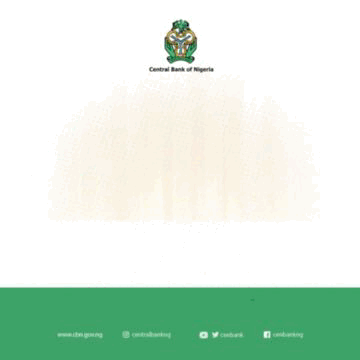 The sex workers in the ancient commercial city, who hitherto smile home with their pockets full, now resort to lobby customers to do "business" with them at very ridiculous low charges.
Ms Mercy Benjamin told NAN that before now, a round of "short time" service could be settled with N5, 000 within a time frame of one hour, but the biting effects of fuel subsidy removal had forced customers to disappear.
Benjamin said one round of sex now go for as low as between N500 and N700 for the same services.
"Things are not really going on well with this business for now because of the present economic challenges we are facing," she said.
Another sex worker, who identified herself as Jennifer, told NAN that it is no longer business as usual for them, saying "my brother, business is no longer moving as it used to be.
"Things have become so hard that if you see more than three customers in one day, you will thank God. Customers are hard to come by, and when they come, the offer is nothing to write home about.
"In this very particular room, I pay N5, 000 every day; and I must confess to you that I am owing the management three days debt now because of low patronage.
"Before fuel subsidy removal, we were enjoying high patronage with good prices. These days, I used to attend to seven to 10 customers everyday with good prices ranging between N5, 000 and N10, 000 for short time services.
"This is apart from other incentives like good food, drinks, chicken, Isi-ewu and other goodies that customers provide on their own volition.
"Unlike now when customers hardly come to hang out in the evening, we used to have customers on day-break ready to offer well above N20, 000 and also take care of your accommodation, food and drinks. This is really hard times for us," she said.
Jennifer further stated that most of her colleagues who could not pay for their rooms have returned home with regrets of penury.
"Some of them left without their property as the hotel management seized their cloths and electronics because of the money they are owing. We that are still here are surviving through the grace of God," she explained.
Narrating her latest experience as a result of the cash crunch, Ms Helen Ediga at Onitsha Road, said she ready to quit the business if given alternative source of livelihood.
Ediga, who only agreed to speak to talk after being offered a token of N1, 500 and a bottle of Maltina to cover her time, said: "Sir, I am not happy being into this kind of business. It is hardship that led me into it. I am a single mother with three children. I am the only one that takes care of them.
"My man left us in Kano and relocated to Abuja where he is currently staying with another woman.
"I come out every evening to hassle so that I can put food on the table for my three children and possibly train them.
"Since the fuel subsidy removal, we have been suffering. In most cases, I will spend the whole day without anyone asking me 'how are you'.
"It has been a very bitter experience. If I have other means of livelihood, I will definitely quit this business!" Ediga said. (NAN)
How Culture Impairs Widowed Small-Scale Farmers in Conflict-Impacted Communities of Plateau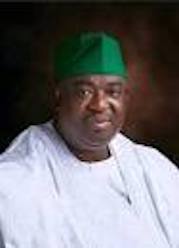 A Report by Martha Agas
Talatu Yohanna 40, (not real name), a widow from Zanwra village of Plateau`s Bassa Local Government Area has resorted to doing menial jobs to survive after her husband John, was killed in an attack by suspected herders in 2020.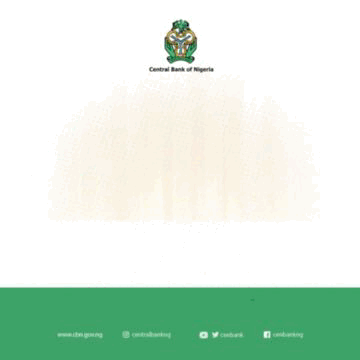 She works on peoples` farms as a labourer with a daily wage of N700 to take care of her six children after her in-laws dispossessed her of the farmlands she jointly cultivated with her husband in their 22 years of marriage.
She was harassed to leave the family house which she succumbed to after so much pressure as marriages in the community are mostly patrilocal.
Her in-laws demanded she hands over a sale agreement, the only claim of farmland ownership in her possession.
Her neighbour Josephine who witnessed the series of discriminations say that only family and community leaders can intervene in addressing the harrowing `family affair`.
Aware of her predicament, the community leader of Zanwra, Mr John Wah, said that information he got was that the farmlands were collected from her because she wanted to return to her father's house and it was against their customs to do that and still possess her late husband`s farmlands.
The community in Irigwe chiefdom located in Miango district does not recognise women in farmland inheritance like many rural communities in Nigeria. An elder in the chiefdom, Baba Chayi said that their tradition do not have provisions for females inheriting landed properties but the males have such rights.
According to the paramount ruler of Irigwe Chiefdom, retired Rev. Ronku Aka, it is practised to preserve the family`s wealth as women usually get married and by default take the asset to their husband`s family thereby reducing their family`s possession.
But even in her father`s house Talatu still continues to struggle for survival as women are faced with the challenge of disinheritance whether in their birth families or marital families.
She says` `there are 25 children here (her father`s house) who are still struggling to get a portion of land to farm, moreover I am a woman who does not have such rights to access land,".
When her husband was alive they cultivated grains consisting of maize, millet and guinea corn and also vegetables for home and commercial uses. It catered for their needs and their extended family.
For the commercial use she says"In a year, when we sell our produce, we make within N200,000 to N300,00,".
Unfortunately, Talatu`s present reality is that of economic hardship. Her first son,16 dropped out of school in 2022. In distraught, she says that she couldn`t provide N11,500 for his Junior Secondary School Certificate exam fees which she would have done if she was allowed to cultivate their farm.
"Now he is a drop out, life is funny. Who would have thought N11,500 will be a challenge for me but look at me now," she said.
She managed to pay school fees for two of her children in public schools while two are beneficiaries of scholarship in a school which has special consideration for children affected by conflicts in Miango. The local school is currently helping 25 widows with the education of their 37 children.
In another instance, Janet Rike (not real name), 35, a mother of four faced a similar situation, she is back to her father`s house too. She lived with her husband David,40, in Kpacha and cultivated guinea corn and maize with him in a portion of the family`s farmland in Tagwaye along Jebbu Miango road until he died of ill health in November 2019.
Asides the takeover of the farm, about 8 pm on a Friday in October 2020, a month to the first anniversary of his death, her in-laws asked her to leave the family house with her children. Her reluctance because she wanted to at least complete the one-year mourning period led to physical assault by her most senior sister in-law who held her at the neck till her dress tore.
The youngest of the sisters confirmed the incident occurred but explained her sister only beat Janet up because she was disrespectful to their mother and accused her family of initiating one of her daughters to witch craft which led to their brother`s death.
She got relief when her two daughters were adopted by two good samaritans residing in Abuja and Jos. Some villagers in hush tones say they don't trust such assistance because of past events of exploitation of their plight.
Traffickers have posed as NGOs to traffic their children for child labour and other crimes. The community leader of Jebbu Miango, Chief John Dawa said that an NGO that claimed to be on a mission for intervention in education for children in conflict communities visited their community in 2021 and left with some children but was later discovered to engage them in hard labour.
Mr Juventus Yitnoe, the current Head of Investigations at the National Agency for Prohibition of Trafficking in Persons in Plateau, says such interventions should always be interrogated because conflicts in Bassa has made it one of the most endemic local government in child trafficking and its people vulnerable to be tricked. The agency has recorded 85 cases and 146 victims within March 2021 to October 2022 in Plateau.
For Alice Gabriel (not real name), 22, from Ancha community, who dropped out from secondary school for marriage, when she lost her husband in an attack on January 2021, aside from being prevented from using the farmland, she was harassed by her in-laws for trying to create a bad image for them when she was given farmland by a neighbour to cultivate. Moreover, she was interrogated for desiring money a lot when she didn't have a child in their five years of marriage.
She is back to her father`s house and have returned to continue her secondary education at Government Secondary School Te`egbe through a scholarship scheme. Alice is currently in JSS2.
Investigations reveal that these are some of the challenges concerning customary practices that disinherit widows and sustain their unjust treatment in some rural communities of Irigwe Chiefdom in Miango district of Bassa LGA.
Since 2015 Irigwe land has been hit with more than 73 episodes of crisis resulting mostly from disagreement and disputes between farmers and herders. This has led to the rising number of widows in the area put as 422 between 2016 till date according to the Relief Distribution Committee in the chiefdom. It is projected to have one of the highest number of widows in the state.
The continuous crisis in the area, other parts of the north and in the country in general, has contributed to Nigeria being among the 20 countries in the world with more than 3 million widows according to World Widows Report.
This figure contributes to the estimated 38 million widows living in extreme poverty globally; and Sub-Saharan Africa is worst hit.
A United Nation report says that African widows irrespective of ethnic groups, are among the most vulnerable and destitute in which their customs are likely to be used to oppress and exploit them.
This is the case of the widows in Irigwe Chiefdom, who are still struggling with the loss of their husbands and the aftermath of the crisis and further burdened with the oppression of their customs. The situation has contributed to the prevalence of discrimination on their access to farmlands, a major source of livelihood in the agrarian area in spite of various legislations against it.
These discriminations are part of the harmful widowhood practices which the Violence Against Persons (Prohibition) Act passed into law in 2015 prohibits. The law passed in Plateau on May 19, 2022 addresses cultural practices and beliefs that are discriminatory against women.
It states "Any person who subjects a widow to harmful traditional practices commits an offence and is liable on conviction to imprisonment for a term not less than two years or to a fine not less than N500,000 or to both such fine and imprisonment.''
These legislations such as the Convention on the Elimination of All Forms of Discrimination Against Women (CEDAW) ; the African Charter on Human and Peoples' Rights; Nigeria's 1999 Constitution and the land Use Act of 1978 provide for punitive measures against women discrimination.
The existence of statutes to protect the right of a widow to inherit her late husband`s estate is recognised by the Supreme Court. In 2014 in the judgement of Ukeje Vs Ukeje, it condemned the Igbo custom of excluding women from inheriting their father`s estate declaring it as null and void. This takes precedence to lower courts even though rural communities are still patrilineal and traditions still prevail.
Widows rarely have land documents in rural areas
Many widows in rural areas do not have legal documents except in some instances where they could be lucky to have letter of agreement for sale of land.
This is recognised in their communities and can be admissible in courts. They are usually handwritten in Hausa language by members of their communities revered to be educated.
The community leader of Dan-Tanko in Irigwe land, Mr Ancha Jatau, says the agreement shows evidence of payment and description of the land.
Legal practitioners say the document is important and should be kept well by the widows. A human rights lawyer, Ms Priscilla Akau says when something is penned down, it gives the case some semblance of being valid.
Also, Mr Audu Daspan describes it as a simple agreement of transfer of customary land and by its nature not a registrable instrument under the land instrument registration law but is admissible in the court to show evidence of payment.
He however said proper foundation must be established for the argument.
When presented with the sale agreement with Talatu for her late husband`s land which has no signature, he says there are circumstances in an agreement in a contract that even an unsigned document could still be admitted as long as the intention of the parties is very Under Age marriage is the norm
Under-age marriage is a norm in rural communities of Irigwe land which obstructs their education and limits their courage to report disinheritance. Investigations reveal that the widows marry before the completion of their Junior Secondary school.
A Community Based Organisation, Rural Youth Integral Support Initiative which operates in the area affirms to the practice. The Founder, Mr Gastor Barrie, who run intervention programmes for widows says they mostly get married at the age of 15 to 17 years and less than 5 per cent of them completed their Junior secondary school.
The marriages even contravene to the Child Rights Law in the state which prohibits child marriage to a minor described as under 18 years, a situation still unreported.
According to the Litigation Officer of the family court in Jos, Mrs Eunice Aaron, no case has been reported to the court since the law was passed in 2005.
Why the Silence?
Many of the widows have accepted their travails as fate while some are ignorant of relevant legislations protecting women against discrimination.
For instance Asabe Ishaya 31, says she didn`t complain when she was not permitted to cultivate the family`s farmland in Tafi-gana after her husband was killed in 2018 in an attack. She says that it is the culture they met many years ago which would live after them
Moreover, she narrated that her father apportioned farmland for his daughters before he died but her uncles collected it back from them after his demise.
Mrs Caroline Gwedu, the National President of the Irigwe Women Development Association says many women in the land are ignorant of their rights and have never reported any maltreatment to them. She, however, admitted their failure in sensitising the women on their rights.
Also, Ms Akau says patriarchy especially in Nigeria`s northern region have made widows afraid of the persecution they will get from in-laws when they report them to the authorities.
The customs have been noted to be one of the reasons they rarely report disinheritance to courts. A Registrar at an Area Court in Bukuru, Mr Sunday Chohi says that those who even have the courage to do that mostly hide under the guise of their sons or male relations to seek for justice.
clear from the evidence.
In Miango where the nearest Area court to these communities is located, it was found to be locked during official hours during this investigation, an anonymous source says it has been locked for over a month because they hardly get cases and even if they do, it is hardly a female reporting on any issue on farmland inheritance.
For the few cases reported within 2022 to June 2023 in some Area courts in Jos, most of them are pending except of one in the Area Court of Bukuru, where the plaintiff reported her siblings on land ownership and was given writ of possession on March 9.
Mrs Jennifer Mallo, 54, from Mbar village in Bokkos who lost her husband in 1995 was also lucky to get justice at the Area Court in Bokkos.
On May 30, 2018, the court ruled for her to be given the farmland inheritance of her husband from his family.
What is ministry of women affairs doing?
The state ministry of Women Affairs and social development is saddled with the responsibility of handling the welfare of women which includes protection of their rights and empowerment through their various units.
But the ministry says there are social welfare officers at the state`s 17 LGAs who are assigned to such duties in rural communities.
However, findings reveal that in Bassa, there is no budgetary provisions for the welfare officer to visit rural communities except the widows visit the secretariat to report which they hardly do.
The ministry however has a Widowhood Vocational Training Centre located in Mangu Local Government Area (LGA) established in 1993 to empower widows with vocational skills.
Each of the LGAs in the state are expected to sponsor widows from their areas while the ministry provides them with starter packs at the end of the programme.
The centre`s runs the biannual programme of six months even though its last graduation was in 2020. Also, most of its structures are in disrepair except for a building donated in 2020 by some petrol station operators in Mangu.
The ministry`s Director of Women Affairs, Mrs Mary Chuwang during the 2023 international Widows Day celebration said that the centre need more budgetary provision to achieve its mandate; access counterpart funding from donor agencies; implement existing gender laws and revisit the establishment of Gender Equal Opportunities Commission.
For that, there is a ray of hope for its establishment as the new governor of the state, Caleb Muftwang on July 27 gave approval of some appointments which included Mrs Olivia Dazyem, as the Chairperson Implementation Committee of Gender and Equal Opportunities Commission.
Changing the tides
Civil Society Organisations(CSOs) have charged traditional rulers, National Human Rights Commission (NHRC), indigenous women groups and other stakeholders on enlightening women in rural communities on their rights.
One of the constitutional duties of NHRC is public enlightenment on human rights and assisting victims of infringements.
In Plateau, iits State Coordinator, Mrs Veronica Abe, says that they organise Village Square meetings to sensitise women of their rights and the need to report discrimination for justice.
However, more efforts are required from them, Gad Shamaki, the Chairman of CSOs in Plateau charged them to organise more outreaches for women in rural communities through partnership with the National Orientation Agency and also social welfare departments in the LGAs.
According to a Human Rights Lawyer, Mr Frank Tie Tie, NHRC is constrained by funding to carry out its statutory duties as it receives over one million complaints annually and cannot carry out sufficient human rights education.
To address that situation, the senate passed the National Human Rights Commission Bill, 2022 on April 5 to strengthen its capacity
Shamaki also challenged worship centres particularly churches on educating widows of their rights while also advocating for engaging traditional leaders to ensure inclusiveness of women in land inheritance.
Enactment of bye laws by traditional rulers as prescribed by an elder, Baba Chayi, is crucial to ensure punitive measures for defaulters and to serve as deterrent to others.
He added that safe spaces should be created by women for widows to report their grievances without being tagged as "sell outs".
For an activist, Mrs Grace Solomon, rural women should be educated on the provisions of the VAPP law by the Ministry of women affairs and other stakeholders.
She added that the ministry should be repositioned to discharge its duties of protecting women from discrimination especially in marginalised communities where they are most abandoned to their plight.
Mr Thomas Ajitse, a Judge of an Area Court in Jos says the judiciary can only adjudicate on reported cases so widows should report discrimination and not concede to defeat.
Even though no case has been reported to the Paramount Ruler of Irigwe land on maltreatment of widows on farmlands, he says his cabinet is billed to have a meeting within July and August to consider enacting bye laws to guide the affairs of the chiefdom and would incorporate the subject matter in their deliberations.
This report was supported by the Wole Soyinka Centre for Investigative Journalism (WSCIJ) under its Female Reporters' Leadership Programme (FRLP) "Report Women".