Tinubu 'll Change Security Architecture, NSA Assures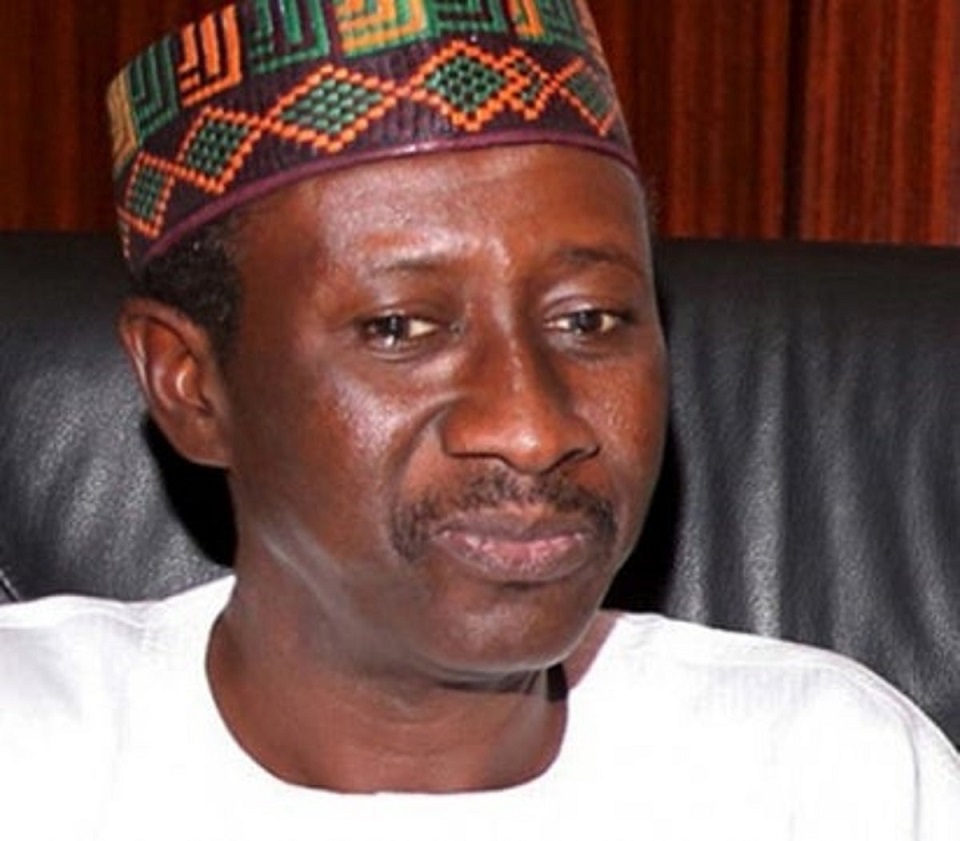 By Mathew Dadiya, Abuja
President Bola Tinubu, Thursday met with the Service Chiefs and heads of security and intelligence agencies and told them that he would change the security architecture in the country to to blend with his phIlosophy to address the insecurity challenges across the federation.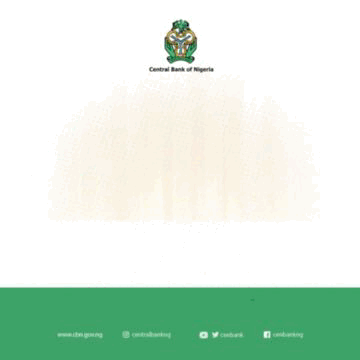 The President also said as far as he is concerned, 'Nigeria should not go on her knees as a result of security challenges while ather countries are working, moving forward and recording tremendous achievements.
'
Tinubu stated this in his maiden official meeting with Security and intelligence heads led by the Chief of Defence Staff, General Lucky Irabor at the Presidential Villa, Abuja as the the National Security Adviser, NSA, Major Gen.
Babagana Monguno (retd), who briefed State House correspondents after the meeting that lasted two hours, said the President has directed heads of security agencies to come out with their blue prints.
He ordered the security agencies to crush anyone involved in oil theft, stressing that his administration will not tolerate such menace.
"He is going to embark on a lot of reforms in terms of our security architecture, he is going to take a closer look at our misfortunes in the maritime domain, focusing particularly on the issues of oil theft, that as far as he is concerned, he is not going to tolerate oil theft Wherever the problem is coming from it must be crushed as soon as possible," he stated.
He has already mandated the security agencies to come up with a blueprint as far as he knows and as far as he concerned, he doesn't have the luxury of time. And whatever changes will be made have to be done as soon as possible.
"The President also has decided that what ever ventures the armed forces are going to be engaged in, they must carry along those operatives in the theatre. They must be well fed, well kitted, motivated and given all that they require.
He said it was an appraisal meeting for the President to get briefing on the activities of the different security formations and for him to tell them his own philosophy and what he expects from the security heads.
He said, "The President and Commander in Chief of the armed forces has just concluded a meeting of the general security appraisal committee consisting of the Chief of Staff service chiefs Inspector General of Police, and heads of the intelligence agencies.
"This is the very first meeting he's had with the heads of the security agencies. The meeting lasted for two hours.
"Having been briefed by the participants of the meeting, Mr. President, addressed prevailing issues confronting the nation in terms of insecurity and also mentioned his own philosophy towards dealing with national security issues.
"First and foremost, he appreciated the armed forces and intelligence agencies and the wider paramilitary agencies for the work they have been doing in the past couple of years. Their sacrifice, their loyalty, and he also paid tribute to those who died in defending this country, from the great big menace of terrorism, insurgency banditry, oil theft, sea robbery, piracy, etc.
"The President has made it very clear that he's determined to build on whatever gains that have been made and to reverse misfortunes and turn the tide in our favour.
"As far as he's concerned, this country should not be on its knees struggling while other countries are working and achieving greater heights."
President Tinubu said in moving the country forward he needs the security agencies to redouble their efforts, stressing that his own philosophy is one of contemporary security measures dealing with the requirements of the time.
According to the NSA, "He has made it very clear that he will not accept a situation in which our fortunes keep declining. And his own trajectory is that national security has to be coordinated, there has to be whatever…whether it is a basket system, but there must be a clearing house.
"All agencies must work to achieve one single purpose. Working at cross purposes and colliding with each other is not something that he will condone. He has made it very, very clear that all the security agencies must comply with the demands of coordination, with the demands of frequent consultations and also timely reports which must be acted on.
"President has said clearly that he will do whatever is within his powers to enable the operational elements but the intelligence agencies must also make their work easy for them by providing the type of intelligence that they require to carry out the assignment."
Police Neutralise 3 Suspected Banditry Kingpins in Katsina
The Police Command in Katsina State said its operatives succeeded in neutralising three suspected notorious bandits kingpins.
This is contained in a statement issued by the command's Public Relations Officer (PPRO) ASP Abubakar Aliyu, on Tuesday in Katsina.
He said the incident occurred on Nov.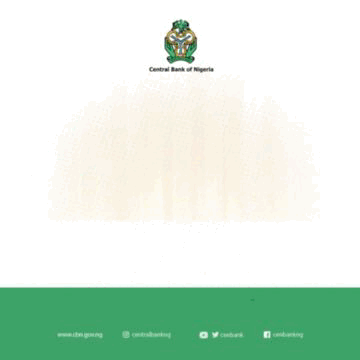 25, at about 10:30 a.m., while on a joint patrol with members of the vigilante, in Kwarare area of Jibia Local Government Area.
"Some suspected bandits opened fire on the patrol team, in which the officers valiantly returned fire, forcing the terrorists to abandon their evil plan and fled into the nearby bush.
"While combing the scene and surrounding bushes, corpses of three neutralised suspected terrorists and a motorcycle which belonged to the bandits were recovered," he said
The PPRO added that the corpses were later identified as those of Bala Wuta, a suspected notorious bandits' leader terrorising Jibia Local Government Area and its environs.
Others, he added, were Dogo Na Sahura and Hassan Bukuru, notorious suspected terrorists terrorising people in the area.
Aliyu said that efforts were on top gear by the police to arrest the fleeing suspects, while the investigation into the matter was ongoing.
The PPRO revealed that the Commissioner of Police, Mr Aliyu Abubakar-Musa, while praising the operatives' professionalism, synergy and bravery, urged them to sustain the tempo.
The CP called on people of the state to continue providing the command and other security agencies with crucial and timely information on criminal activities.
"Report to the nearest police station or other security agencies, any person seen with suspicious injuries, as some of the bandits have escaped with gunshot wounds," he said.
He said it would assist the security agents to promptly take decisive action with a view to curbing criminal activities in the state. (NAN)
Troops Rescue 6 Kidnap Victims in Kebbi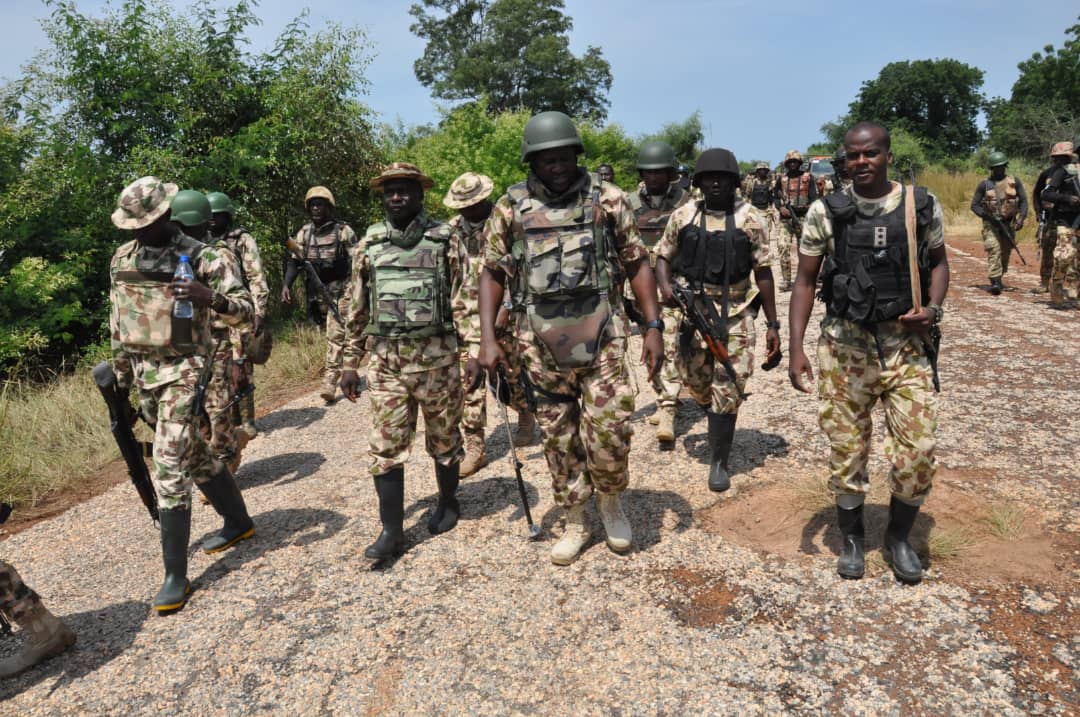 Troops of the Nigerian Army and local vigilantes rescued six hostages abducted by bandits in a forest in Shanga Local Government Area of Kebbi on Friday.
Malam Yahaya Sarki, Special Adviser to Gov. Nasir Idris on Media and Publicity stated in Birnin Kebbi on Saturday that the all-male hostages were rescued in good condition had been reunited with their families.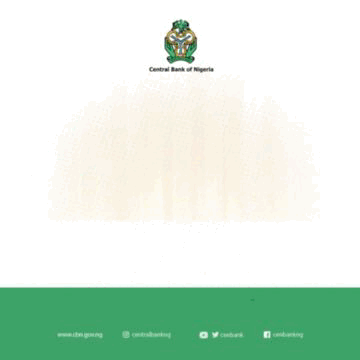 "Troops of 1 Battalion, Dukku Barracks, Birinin Kebbi in conjunction with vigilantes raided Kogon Damisa Hill around Saminaka in Shanga Local Government Area, a border town between Kebbi and Niger on Friday.
"The team dislodged a large number of bandits and rescued six kidnap victims.
"The victims had earlier been reported as missing, whereas they had been abducted a long time ago,'' he stated.
Sarki commended the gallant troops and reiterated government's unwavering commitment to supporting security agencies in the state. (NAN)
Troops Arrest Suspected Killer of Couple, 11 others in Plateau
Troops of Operation Safe Haven (OPSH) of the Nigerian Army have arrested a suspected killer of a couple in Kwi Community, Riyom Local Government Area (LGA) of Plateau
Lt.-Col. Ishaku Takwa, the Acting Deputy Dircetor, Army Public Relations of the 3 Division of the Nigerian Army, Rukuba, near Jos, disclosed this at a news conference on Saturday in Jos.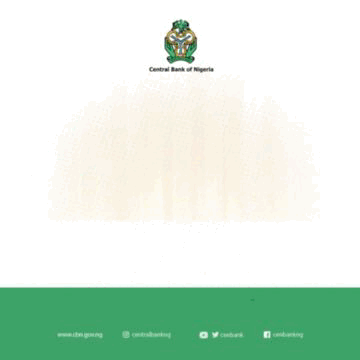 Report says that on Aug.
14, suspected gunmen killed a newly married couple, one Rwang Danladi, 37 and his wife, Sandra, 28.
The couple, both teachers of BECO Comprehensive Secondary School, Kwi, were killed when gunmen stormed the school on the fateful day.
Takwa explained that the suspect was arrested on Nov.
18, in Tafawa community of Barkin Ladi, following the resilience and commitment of the troops.
"You will recall that in August, gunmen forced themselves into BECO Comprehensive Secondary School, Kwi, and killed a couple, who are both teachers in the school.
"We commenced investigation and arrested one Lukman Aminu, who has been on our wanted list over numerous criminal offences.
"He was arrested at Tafawa village in Barkin Ladi and has since confessed to committing the crime.
"We are on the trail of the remaining attackers and they would be brought to justice soon,"he said.
Takwa said that eleven other suspects were arrested for murder, illegal manufacturing of weapons, among other crimes in the state.
He further said that the successes recorded by the taskforce followed the directive of the Chief of Defence Staff (CDS) and support of the Chief of Army Staff (COAS) that criminals, irrespective of their status, are brought to justice.
Takwa also commended the commitment of Maj.-Gen. Abdusalam Abubakar, the Commander of the taskforce, to ensure the safety of lives and property of all residents in Plateau.
He said that the troops recovered six rounds of 7.62mm ammunitions, one sub-machine gun, one rifle, one pistol and seven unfinished fabricated rifles from the suspects.
Other items recovered include a Lister generator, fabricating materials, military kits, four mobile phones and cash.
Speaking to journalists, Aminu, the ssupected killer of the couple, denied the allegation. (NAN)