Valentine: We Prefer Credit Alerts to flowers, Cards, Chocolates, say Jos women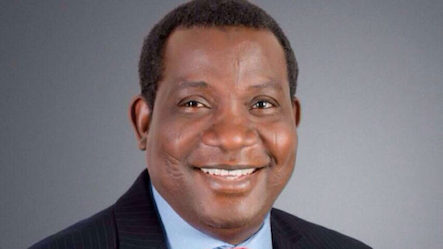 As the world celebrates St. Valentines Day, some women in Jos say they would prefer "meaningful gifts" than receiving flowers, cards and chocolates, usually accepted as standard lovers' day gifts.

A survey of both married and unmarried women also indicated their preference for spending quality time at home, than going out to fancy restaurants, due to the Covid-19 pandemic.
Valentine's Day is a holiday when lovers express their affections for one another  with greetings and gifts, and lately this had expanded to expression of affection between relatives and friends.
Other activities identified with the holiday, believed to have its origins in the Roman festival of Lupercalia, held in mid-February, is in simply spending time with loved ones and reading romantic Valentine's Day quotes; or posting a Valentine's Day caption on a cute couples social media photo.
Mrs Ajalah Omusa, said: "I don't want any flowers for Valentine, it really doesn't mean so much to me, flowers to me are not special, I want other gifts that I will see everyday to remind me of the special day.
"I don't get to receive gifts very often from my husband, so I will want something very special on a special day like Valentine," Omusa said.
Mrs Amy Cassidy, on her part, said she would prefer to be pampered and would not mind getting a credit alert from her husband.
"I don't want any flowers, I just want to be pampered at home like having dinner in bed and spending quality time with my husband, as we don't get to do this all the time due to the nature of our jobs.
Mrs Gift Udom said she would prefer her husband taking the kids out on an outing, while she relaxes at home all by herself.
Udom said, resting at home, without the kids for some hours, would help her rejuvenate and also afford the kids the opportunity of spending quality time with their father.
She also noted that a credit alert would also brighten up her day and make her happy.
Miss Mary Izang, stated that she would prefer the roses to come with a proposal, than just roses and chocolates.
"Last year, my boyfriend bought me rose flowers and chocolates, we also hung out and I appreciated it, I would want the roses to come with something different.
"It will be romantic if he bought the flowers and hid a ring in it. We will go out later today, so I hope that happens," a hopeful Izang said.
Some men who spoke to NAN, however, expressed displeasure on receiving no gift at all, while some stated they only received singlets and boxers all their lives.
"I will not stress myself too much about Valentine this year because I don't get gifts at all, Jonathan Iliya said, adding, "I always do the buying and get a hug and a thank you at the end of the day, it should be reciprocal, that will make it beautiful".
Mr Isaiah Badung, said women were fond of buying boxers and singlets for their men as Valentine gifts, a norm which he said should stop.
He stated that he would celebrate Valentine at home due to the COVID-19 pandemic.
NAN observed in Jos, at the weekend, that several eateries, hang out spots and shopping centres were decorated in red with several shoppers queuing to buy gifts, while a few residents were spotted in red attires. (NAN)
Campaign on Birth Registration Elicits Spontaneous Response from Kaduna Community

A sensitisation campaign on birth registration on Wednesday elicited a spontaneous response from residents of Kauran Wali community in Kudan Local Government of Kaduna state.
The campaign, organized by the National Orientation Agency (NOA) and the National Population Commission (NPC), dwelt on the benefits of birth registration, most of which the local people never knew.

Reporters covering the campaign reports that as soon a community dialogue session was concluded, residents besieged the Model Primary Health Centre in the locality, seeking to register their children and secure birth certificates.
Malam Lawal Umar, the traditional head of the community,said in the past,residents had no idea of the benefits of birth registration.
He explained that the sensitisation campaign in the community was timely as children attending schools needed birth certificates but had no idea of where to register.
He then commended NOA and NPC for enlightening his community, adding that they were now educated on the importance of birth registration.
Also speaking during the dialogue session, Rakiya Musa, a mother of two, said she was now aware of the importance of registering a child with the NPC.
"I will register all my children soonest,to enable them secure their birth certificates," she vowed.
Another parent, Sadiya jibril, a mother of three, said for long, she had wanted to register her children but had no idea where to do so.
"I am happy to have registered them now; I feel fulfilled," she said,
Earlier, Yusuf Balarabe, the representative from NOA, said birth certificate was significant as it was the first and most important document for a citizen.
"NOA and NPC noticed that many people do not go to birth registration centers,hence the decision to go into the community and sensitise residents on the importance of birth registration.
"Therefore, we are here to solicit your support to conduct the registration; we have been here for the past two days and we intend to continue the registration for four days," he said.
He explained that the agency was targeting to register 14,400 children by engaging 1440 households through community dialogue in six local government areas of Kudan, Makarfi, Soba, Jaba, Kauru and Lere.
In his remarks, Mr Nasiruddeen Shafi, NPC facilitator for the exercise, said birth registration assisted government in gathering data on its citizens, which would help in planning of budget.
He urged all parents to register their children, adding that birth certificate was free for children of age five and below.
The reorientation and registration was supported by the United Nations Children's Fund (UNICEF). (NAN)
594 Nigerian Communities Renounce Female Genital Mutilation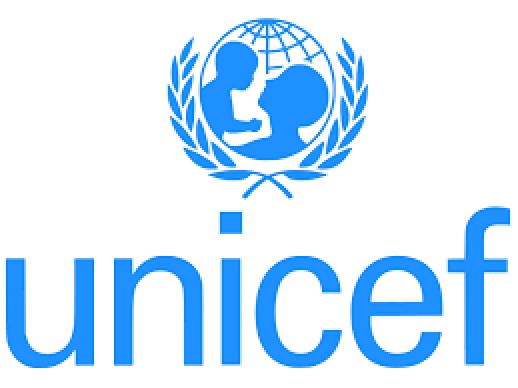 The United Nations Children Fund (UNICEF), has said that its intervention in achieving zero tolerance policy on Female Genital Mutilation (FGM) has led to over 594 communities renouncing the practice so far in Nigeria.

Child Protection Specialist with UNICEF, Mrs Nkiru Maduechesi, made this known yesterday in Akure, while speaking with newsmen at a three-day workshop for training of law enforcement agencies and judiciary officers on the anti-female genital mutilation law.
The News Agency of Nigeria (NAN) reports that the programme was organised by the Federal Ministry of Information, Child Rights Information Bureau, in Collaboration with UNICEF, while participants were drawn from the states of Osun, Oyo and Ekiti.
.
According to Maduechesi, UNICEF was driving towards achieving zero tolerance by making law enforcers to be more aware of the dangers of FGM.
She said that part of the problem facing the frontline workers in eradicating the menace totally was because it was a sort of social norm, and people, including some law enforcement agencies, were not seeing it as a crime.
Maduechesi said the essence of the training was to stimulate enforcement of FGM laws across the states, and strengthen the knowledge of law enforcers to ensure laws were maintained to protect our girl child.
She noted that FGM was one of the worst human rights violations that had been in the country for generations because of the lifelong traumatic effects that a girl-child would carry for the rest of her life.
"As a social norm, people are not seeing it as a crime or an offence, and that is why UNICEF is investing, together with out partners in community dialogue, moving from community to community.
"Since the inception of this programme with our partners, UNFPA, we have supported over 594 communities to have public declaration from their traditional rulers to the least person.
"Actually, we have evidence that girl child violence is reducing; we can say that we are making progress.
"According to the current national demographic survey, we have moved from 25 per cent in 2014 to 20 per cent, but what we are looking for is zero tolerance to violence against girl child.
"All stakeholders should come together to put this in front as the agenda to fight against child violence," she said.
According to her, the training will also help stakeholders know how best to get justice for survivors of FGM and how to strengthen the system to achieve zero tolerance. (NAN)
Gunmen Attack Passengers in Ekiti State, Kill one.
Police in Ekiti State on Saturday confirmed a gun attack on travellers in the state on Friday night.
Police spokesman, ASP Sunday Abutu, in Ado-Ekiti, said that the gunmen shot the driver of the vehicle, a LEXUS 330 SUV, dead.

They took the two other occupants of the vehicle away, he added.
The attack took place between Ewu-Ekiti and Aiyetoro-Ekiti, neighbouring communities in Ilejemeje and Ido/Osi Local Government Areas of Ekiti State.
ASP Abutu told reporters that police, in conjunction with local hunters and operatives of Amotekun Corps, were already combing the forest around the area to rescue the victims and arrest the gunmen.
Eyewitnesses, however, told reporter that there were five occupants in the vehicle and they were attacked by suspected herdsmen while returning from a social function in the area.
The eyewitnesses also confirmed that the driver was shot dead and the other occupants of the vehicle were abducted.
The vehicle, with registration number LAGOS KRD 264 GV, was left at the scene facing the bush without only the dead inside it.
The identities of the victims had not been ascertained at the time of filing this report.
Friday's incident occurred four days after gunmen also suspected to be herdsmen shot and killed a man named Ademola Afolayan on a poultry farm in Ikere-Ekiti on Monday, Aug. 2 at about 5 p.m.
Sources said the gunmen, numbering about five, invaded the poultry farm located at Eselemo Farm, Igbo-Oka area close to Akure Road, shooting sporadically and in the process, killed Afolayan.
Two persons were said to have narrowly escaped the Monday incident.
Also former Ekiti State Chairman of the National Union of Road Transport Workers, Comrade Clement Adekola, escaped death by the whiskers when his vehicle was attacked on Tuesday, Aug. 3, also at about 5 p.m.
The gunmen opened fire on Adekola's vehicle as he was traveling along Ikere-Igbara Odo Road, in Ikere Local Government Area of Ekiti State.
Recently, kidnappers allegedly abducted some travellers in three commercial buses on Akure/Ikere-Ado Ekiti road in Ekiti State.
It was gathered that the kidnapping gunmen swooped on the travellers' vehicles while navigating through the bad portions of the road. One of the drivers narrowly escaped the incident that took place between Iju community in Ondo State and Ikere-Ekiti in Ekiti State.
An eyewitness said that the vehicles were left in the middle of the road, a situation which attracted members of the public who raised the alarm. (NAN)