VON Urges Security Agencies To Uncover Killers Of Its Correspondent In Zamfara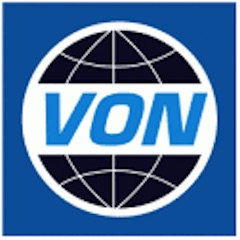 The Director General, Voice of Nigeria (VON), Mr Osita Okechukwu, has called on security agencies to fish out those responsible for the murder of the radio station's Correspondent in Zamfara, Hamisu Danjibga.
Osita, in a statement on Thursday in Abuja, said that late Danjigba was one of VON's longest serving Hausa Service Correspondents.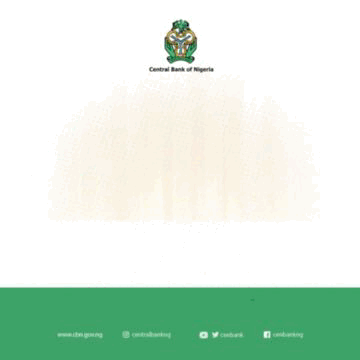 He described the deceased as a dedicated and diligent reporter who served in different capacities in his long career.
"There is no doubt that we, the VON family, our colleagues nationwide and his immediate family will miss him; however we take solace on the truism that Almighty God gives and takes.
"Whilst praying for his soul to Rest in Peace, we passionately pray to Almighty God to oblige his family the fortitude to bear the irreparable loss.
"Finally we call on security agencies to fish out these terrorists and prosecute them immediately," he said.
The body of the deceased was dumped in a soakaway at the back of his house in Gusau by those who murdered him, three days after he was abducted.
One person was said to have been arrested in connection with the murder. (NAN)
Tiv Residents in America Seek Justice for Late Joshua Terngu Gwebe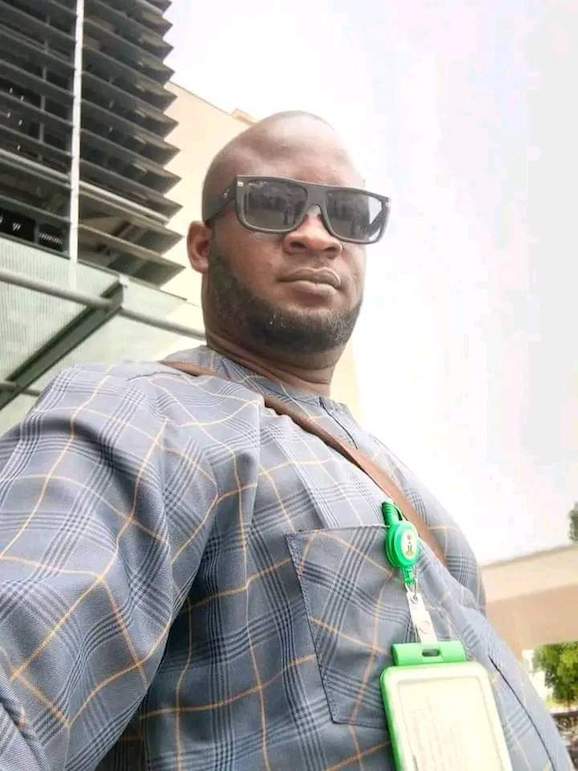 The Mutual Union of the Tiv in America (MUTA), a non-profit and non-partisan charitable organization representing the Tiv community in the Americas, has condemned in strong terms, what it described as "the horrific and violent mob attack on Joshua Terngu Gwebe, a young Tiv man, on November 20, 2023"
"This attack, stemming from unfounded allegations of car theft, is unacceptable and regrettable," the association said in a statement released by its President, Dr Akaa D.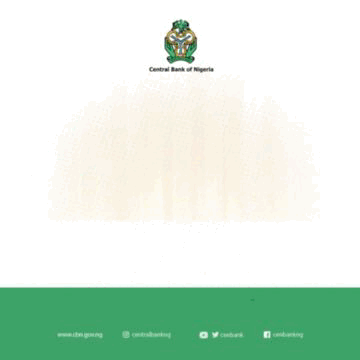 Ayangeakaa, and Secretary General, Beeior Rov-Ikpah.
"We are deeply concerned about the unprofessional conduct of the Nigerian Police Force, particularly the reported involvement of a Superintendent of Police, Mr Haliru, in this assault.
Instead of performing his duties as a peace officer, he was alleged to have participated in the attack on Mr. Gwebe and Tersoo, a passerby who merely communicated with the victim in our native Tiv language. This incident culminated in the tragic death of Mr. Gwebe in police custody. The grievous loss of Mr Gwebe due to such conduct cannot be overlooked or excused. 
"The actions of the mob, fueled by a baseless accusation from Mr Barka Ibrahim, a taxi driver, and the complicity of police officers, including, SP Haliru, are reprehensible and unacceptable. This case is a stark example of the mob mentality plaguing Nigeria, which has no place in a democratic society. Furthermore, the ethnic profiling of Tiv people is a serious issue that demands immediate attention and action. Such discriminatory practices undermine the principles of equality and justice, and must be eradicated from our society. Those responsible must be held accountable to prevent further tragedies" the statement said.
MUTA urged the Inspector General of Police, Mr. Kayode Egbetokun, to heed his warnings against human rights violations by the police just as it demanded immediate action to apprehend and prosecute all individuals involved the "brutal assault, including the dismissal of SP Haliru from the Nigeria Police Force for his unconscionable actions". 
"We further urge a comprehensive reorientation of officers of the Nigeria Police Force to embrace their role as community peace officers, not violators of human rights. The reckless and brutal treatment of innocent civilians must cease if Nigeria is to progress as a democratic nation.
"Furthermore, we strongly urge lawmakers of Tiv and Benue extraction to rise to the occasion and fulfill their duties in defending the rights and lives of the Tiv people. It is their responsibility to ensure that their constituents are treated fairly and justly under the law. 
"Justice must be served not only for Joshua Terngu Gwebe but for every citizen whose rights have been trampled upon. We call on the National Human Rights Commission (NHRC) of Nigeria to investigate this incident thoroughly and ensure that all perpetrators, including erring security personnel, are held accountable" the association further stated.
It however, commended the the bravery of a passer by, Mr. Tersoo, who suffered alongside Gwebe and extended its sympathies to the family of th deceased.
"We demand an official apology from the Nigeria Police Force to the Gwebe family, along with adequate compensation for their irreplaceable loss.
"Finally, we commend the frontline actors, especially Pastor Dave Ogbole and his team, for their relentless pursuit of justice for Mr Joshua Gwebe. Their work and commitment are invaluable, and they inspire hope in these difficult times.
"MUTA remains steadfast in its commitment to advocating for justice, accountability, and reform on behalf of the Tiv community and all Nigerians who seek a fairer and more equitable society," the statement also said.
Gunmen Kill 27, Rob Road Users for Hours Within Two Days in Benue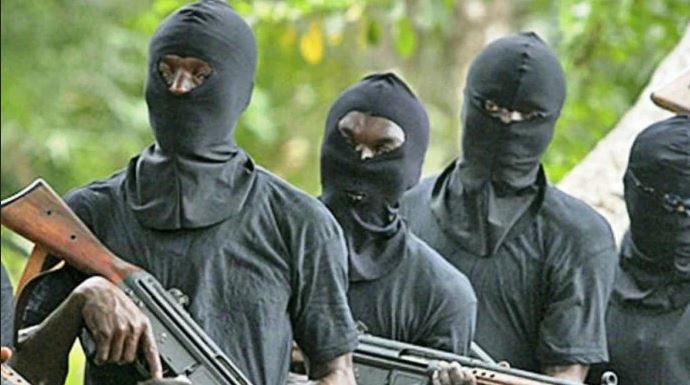 From Attah Ede, Makurdi
Gunmen suspected to be cult groups, have reportedly killed 27 people within two days after invading Tse- Anule, Chito and Tse- Akosu communities in Ukum local government area of Benue State.
DDAILY ASSET gathered that the gang groups carried out acts on Saturday and early hours of Sunday.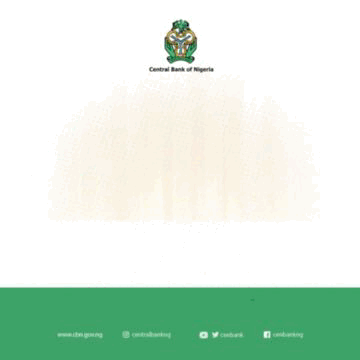 At Tse- Anule, it was learned that the cult boys stormed the area with motorcycles and after killing people, went and mounted roadblocks along Sankara and Ayati, robbed people for several hours.
Eye witness from the axis told DAILY ASSET that the armed group came with different guns and ammunition and ordered all the villagers who were relaxing under the mango tree to lie facedown.
The source further said immediately the victims obliged and lied facedown, they opened fire on them, killing five of the defenceless people.
According to the source, who didn't want his name mentioned in print, the armed men thereafter proceeded to mount roadblocks along Sankara and Ayati road and robbed many people of their belongings for several hours.
Recall that not more than 22 persons were also reportedly killed in Chito and Tyo Akosu communities of same Ukum Local Government Area of the state as a result of a rival gang fight  and attack on a drinking spot, bringing the total number of causalities to 27. 
The fight was said to be between the notorious criminals armed groups known as "Chain Gang" and "Full Fire" which left about 15 able men  dead, while several others sustained various degrees of gun injuries. 
One of the sources stated that the killings at Tyo Akosu settlement was perpetrated by unknown armed men who also stormed a drinking spot in the village and opened fire on unsuspecting customers at the bar.
He said he could not readily confirm if the attack at Tyo Akosu was an extension of the Chito fight but noted that the suspicion among the locals was that the supremacy fight was fast spreading in the communities of the LGA. 
Another source explained that, "it all started Friday afternoon during a fight for supremacy between kingpins of crime in Ukum LGA. They are known as Chain and Full Fire gangs with their operational base located in the LGA.
"Both of them are looking for each others necks. Full FIre employed the services of another banditry group to help kill the Chain gang who got wind of the plan and laid ambush for them.
"They opened fire and killed all of them. Some persons claimed that 10 persons were killed in the bloody fight while others said they counted 15 bodies.
"But it was an internal fight for supremacy among gangs and not a communal crisis. In fact the locals ran away because they feared for their lives. They feared that in the course of the reprisal, they might be affected despite being innocent."
"Ukum has become hotbed of killings, we are all living in fear as we speak because we cannot tell who is who among our local boys," he said.
When contacted,  the Benue State Command Police Public Relations Officer, Catherine Anene said she was yet to receive information on the incidents
Governorship Election: IGP Orders Redeployment of Imo CP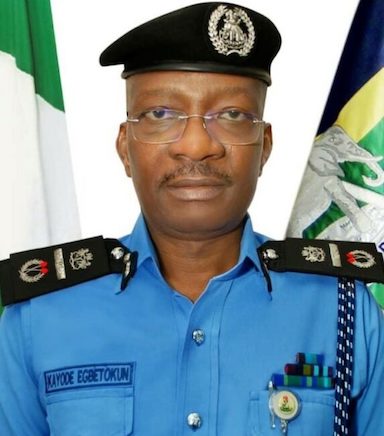 R The Inspector-General of Police (I-G), Mr Kayode Egbetokun has ordered the redeployment of the Commissioner of Police (CP) in charge of Imo, Mr Mohammed Barde to the Force Headquarters.
This is contained in a statement issued by the Force Public Relations Officer, ACP Olumuyiwa Adejobi, on Monday in Abuja.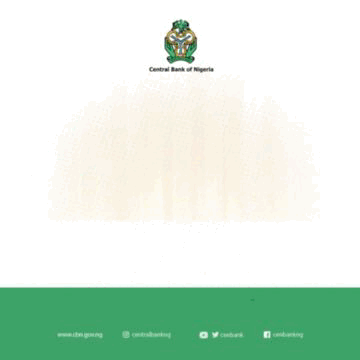 He said the redeployment of the CP ahead of the Nov.
11 governoship election in the state was in line with his commitment to ensure neutrality in the election.
Adejobi said the decision to reshuffle the CP underscores the Police Force's unwavering dedication to upholding the rule of law throughout the electoral proceedings.
"This redeployment is not an indictment on the affected officer but a broader strategy aimed at bolstering security measures, promoting transparency and upholding the integrity of the electoral security management.
"The I-G is resolute in ensuring a secured environment for all stakeholders, political parties, candidates and citizens to participate in the electoral process," he said.
Adejobi called urged the electorate to cooperate with the police and other security agencies by adhering to the law to ensure a smooth and successful election. (NAN)