Why Nigeria may have over 200 registered Parties- Okoye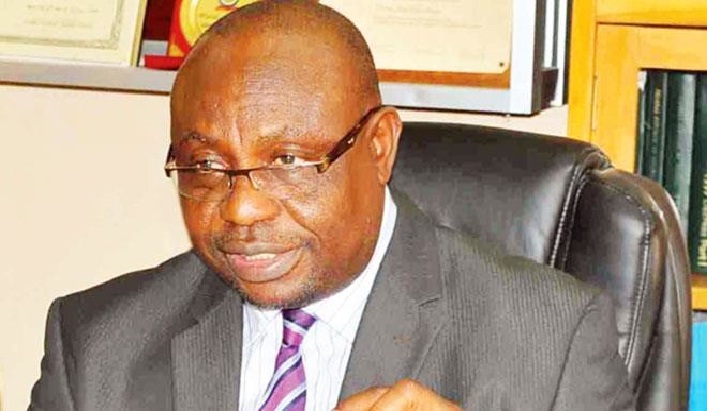 Festus Okoye, a Human rights and pro-democracy lawyer is the National Commissioner of the Independent National Electoral Commission (INEC) in charge of Voter Education and Publicity.  Okoye has since joining the electoral body handled very sensitive assignments including supervising the re-run governorship poll in Benue state.

In this interview with DAILY ASSET's Politics Editor, Jude Opara, Assistant News Editor, John Onah and Correspondent, Gabriel Atumeyi, Okoye reviewed the conduct of the 2019 elections; the Commission's plans for the forthcoming elections in Bayelsa, Kogi, Edo and Ondo states,among other issues.
The National Republican Institute (NRI), the International Republican Institute (IRI) and the European Union observation mission have released the report of their post 2019 election assessment, citing positives, negatives and making some recommendations. What is your position?
As you know play important role in our elections, we invited them to be part of the process and they are here because of us. Their assessment of the whole election and electoral process is good but we must note that election conduct is not the exclusive duty of INEC, there are other state institutions that play fundamental roles in that regard. The police, the military, political parties, the media traditional leaders and the rest. But on its part, INEC has been doing a lot that needs to be complimented by the good and honest efforts of other agencies of government and society. Even before their reports were made public, we have been reviewing the election with political parties, civil society organizations and other stakeholders. We are looking at their reports critically; the ones that are positive we are going to take the positive massage along with us and consolidate on them, the negative aspect of their reports we are going to look on them and also harvest what we believe are harvestable. The purpose is improving the electoral regime and electoral framework. We are going to harvest and document all these reviews, look at the recommendations that have legislative flavour and work with the leadership of National Assembly to make sure we get good legislative framework that will lead us to conduct good election in 2023. We are conscious of the issues; the time frame for the conclusion of all pre-election matter is 41 days. That is 41 days for us to print the ballot and organize other election materials as well as make logistical arrangements for 120,000 polling units and additional voting points in the country. Which in some instances are violated by our contracting partners? So I think any amendment should look at the timelines provided for the activation of the courts and disposal of all pre-election matters as provided in section 285 of the constitution. We saw what happened in Rivers and Zamfara states respectively.
Also the number of political parties we have in the country also contributed to the challenges we had. There are 91 political parties and 73 of these political parties fielded candidates for the presidential election. That increased the number of people has also created additional challenges.
So these are the challenges. When it comes to pre-election matters, INEC recorded about 806 litigations and these have to be resolved within this 41 days. The pre-election matters are the products of opaque party primary elections. Section 87 of the Electoral Act obligates every registered political party wanting to field candidates for elections to conduct direct or indirect party primaries and for you to conduct that direct or indirect primaries also presupposes that you have to have a venue; you have to fix a time, and you also have to fix a date for the same primaries.
Section 87 clearly states in unambiguous terms that the political parties shall only submit the name of the aspirants who scored the highest number of votes in the party primaries as the candidate of the political party.
It is this candidate of the party or it is that aspirant of the party who has won majority of lawful votes in the party primary election that transforms into a candidate whose name shall be submitted to INEC, under Section 31 of the Electoral Act 2010 (as amended). Many of the political parties didn't conduct valid party primary elections.
So, these pre-election matters have nothing to do with INEC; it has everything to do with the failure, in some instances, of the political parties to abide by their own party constitution relating to how party primary elections should be conducted. It has everything to do with their failure to abide and recognise the fact that in the conduct of party primary elections, they must conform to Section 87 of the Electoral Act 2010 (as amended).
It also has everything to do with the level of impunity exhibited in some of the political parties, where people, who clearly won party primaries, were unconscionably substituted with people who, in some instances, didn't participate in party primaries; and their names were submitted to INEC as candidates of the political parties.
Now the commission has been served with about 800 post-election matters. These are matters that are before the various election petitions tribunals, and in most of these matters, the INEC is just a respondent. Some of the matters have to do with the qualification of candidates; whether the candidate that was sponsored by a particular political party had the requisite educational qualifications to contest election. That has nothing to do with whether INEC did well or not in the conduct of elections. Some of the matters deal with whether INEC conducted genuine elections, whether the proper political parties were those that were returned in the elections.
Some of them also have something to do with whether officials of the commission that conducted elections were intimidated; whether the security agencies compromised the elections. It is a combination of all these that has led to the combination of 799 post-election matters that we have in courts.
Now, as a commission, we believe that we have done well in the conduct of the elections. But the law also recognizes the fact that INEC is a human institution and that in our desire, in our determination to conduct credible elections, something might go wrong and when something goes wrong, the framers of our constitution and framers of our laws have provided remedies for people who are aggrieved to go and ventilate their grievances and that is why we have election petitions tribunals established for the purpose of people ventilating their grievances.
I would also add that the term consensus candidate is alien to our constitution so political parties need to educate themselves and this education will help reduce the legal controversies that our organization has to deal with, pre and post- election.
How has INEC gone about dealing with cases of malpractices at the just concluded polls?
INEC's powers are incredibly limited in punishing electoral malpractices committed by parties, politicians and organizations that participate in the electoral process. There were a lot of debates on the role of security in the2019 elections in some area and on what role they should. INEC is an election management body and also a regulatory body. By the way, it's the weakest regulatory body in the world today. "People say, 'Why doesn't INEC sanction people found guilty of violence or sponsoring electoral malpractices? Why doesn't INEC sanction them or disqualify them?' I'm sorry, INEC has no such powers. Whatever the stringency of the laws made if our political class do not internalize the attitudes that are congenial with the form of government, we practice it is like chasing shadows. So our political class must learn to play by the rules. Improving the electoral process in Nigeria will have to go beyond looking to INEC for all the answers. Relevant stakeholders, like political parties, arms of government, and citizens must be conscious in terms of their conduct vis a vis the sanctity of elections. Let us look at the impact of politicians and the desperation of the political class. We must recognize that we cannot sustain democracy without an election and election must be periodic and also reflect the wish of the people and that is what we must endeavour to do.
There have been calls for the de-registration of non-performing political parties. What is your take?
The Constitution of the Federal Republic of Nigeria obligates the INEC to register any association that meets the condition prescribes in the constitution. And if you look at the constitution, the only tough condition for being a political party is the condition that says that a political association wanting to be registered must have an office in the Federal Capital Territory (FCT). That's the only tough condition. Every other thing is paper work. So, a political association can put in its documents today and after 30 days, it isn't registered, it is automatically deemed registered. And if we refuse to register, we have to give conditions why we aren't registering. And if a political association has met those conditions, it will simply go to court and insist that it ought to be registered and that is exactly what is going on.
So, we register political parties that meet the conditions prescribed by the Constitution of the Federal Republic of Nigeria. The flip side of it is that if Nigerians aren't happy with the number of political parties we have, the logical sequence, logical outcome and logical thing to do will be to go back to the National Assembly and insist on a constitutional alteration that tightens the conditions for the registration of political parties, other than the conditions we have and I am telling you that as of today, the commission has over 200 requests for the registration of additional political parties. And if those political associations meet the constitutional requirements, we are under a constitutional obligation to register them. So, the number of political parties will keep on increasing in this country.
One of the things we have said is that the Nigerian people need to engage in a big national conversation on whether we need the number of political parties in existence as of today; second, whether we need new conditions for party registration, other than what has been prescribed in the constitution. This is because constitutionally, the main role of a registered political party is to sponsor candidates for elections. So, the moment a political party is unable to or ceases to sponsor candidates for elections, it ceases to be a political party and relegates itself to a political association.
What this country needs are political parties that are well-structured political parties that can vie for political power and political parties that are based on solid ideology with the requisite national presence and spread that the people can identify with. It doesn't make sense for the Nigerian people, as of today, to go to the polling units and still can't identify the logo of their political parties. It means that some of the political parties are really not doing what they are supposed to do and not canvassing for votes the way they ought to.
There is a school of thought that believes a threshold be set on the conditions for political parties getting on the ballot. That Should the National Assembly take a second look at the conditions for the de-registration of political parties as spelt out in section 225(A) of the Constitution.
How do you see the monetization of elections in Nigeria?
You know vote buying takes different forms and has different varieties. Sometimes, vote buying occurs even before election day. You may have a situation where a particular political party, a particular candidate or a particular individual goes about in different communities distributing bags of rice, distributing other food items, so on and so forth. It is a form of inducement. Sometimes, you also have a situation where certain individuals, certain political parties and certain candidates go and buy up the voters cards of people to prevent them from voting because the party or the candidate perceived that a particular place isn't his or her stronghold and that if there is less voter turn-out in a particular place and there is high voter turnout in another place, that favours him or her. So, the individual buys up the voter cards from those places.
No doubt elections in Nigeria have been monetized. We see the way money play a role in the nomination and endorsements of candidates at the party level and the phenomenon of vote buying in our elections. There are various serious problems with stopping the menace of vote buying. But the issue is: Who are the vote buyers? It is the political parties; the candidates and their supporters. So, if the political parties don't go to induce voters, the issue of vote buying won't even be in place. It is a multi-stakeholder venture. All of us must agree that it undermines the electoral process; it undermines the sovereign will of the people; it undermines the people's free choice and the secrecy of the votes.
What is INEC doing to strengthen internal party democracy?
We cannot do much in that regards. These parties have their constitutions and as mandated by the constitution of our country to enshrine internal democracy but in practices they have evolve some undemocratic practices. But INEC will continue to play its educational and party/voters education role and the courts are always there to overturn such actions that may violate and contradict the constitutions of this parties as well as the constitution of our country.
Do you think if the President Muhammadu Buhari had signed the electoral amendment bill the elections would have been better?
While it is right and rational to alter the constitution and amend the laws to take care of new, emerging and novel issues that may arise or have arisen and not contemplated or anticipated by the lawmakers, we must be careful not to fall into the trap of believing that every electoral challenge must be solved through constitutional or Electoral Act amendment. We must acknowledge that constitutional and legal alterations and amendments alone cannot solve the challenges of the electoral process. Reforms in the electoral process must include improvements in the administration and management of elections. It must include a change in attitude by the major stakeholders in the electoral process and a commitment to play by the rules. Even without the amendment the election would have been excellent with the smooth and decent co-operation of all stakeholders in the system.
Looking forward to Kogi and Bayelsa elections, what is your organization doing in that regard?
We are planning and strategizing to ensure a successfully and hitch free polls. We will learn from the lessons of the march polls as well as take onboard some of the recommendations of civil society groups and international observation missions. But I think by and large we are in top gear for the forthcoming polls. And given that they are off season and limited unlike the general elections we would be better placed to effectively deploy our resources so we are hopeful and determined to conduct successful elections come November.
Next Plateau Governor must Epitomize Gomwalk – Tanko
As political activities leading to the 2023 General Elections are on top gear in Plateau State, Honourable Sati Tanko, Special Adviser to Governor Simon Lalong in this Interview with Jude Dangwam gave a hint on the kind of a new governor the state needs come 2023. He expressed worry that the State falling into the hands of political godfathers

Plateau State has seen different qualities of governors.

What kind of Governor did you think the State needs come 2023?
Plateau State should be expecting a leader that will be tolerant, not fanatical about tribe or religion and must be a leader that will carry all the tribes in the state along. I said this because this idea of minority, majority dichotomy has always shown it's ugly heads in the various leaderships we have had over the years as a state and it has not done us any good.
During the Chief Solomon Lar period when we were together with Nasarawa State, we didn't see such division along tribes or religion, the dichotomy was about the Southern and Upper Plateau, there was no primodial sentiments as it is now.
Unfortunately, when Solomon Lar left power unceremoniously, because of the coup that toppled him, led by the current President of the Federal Republic of Nigeria President Muhammadu Buhari.
Plateau State has been devastated by a lot of crises. We have lost a lot of properties; we have lost our senses; we have lost our unity; we have lost the umbilical code that bound us as a people. Why? Because tribalism has eaten deep into the fabric of our politics. Religion has eaten deep into the fabric of our politics. We have preferred primordial interest to state interest that will unit us and build our economy.
The kind of leadership I will want is a combination of all the leaders that we had. We must have a leader with the spirit of J.D Gomwalk. Why did I say so? It is because the leadership spirit of late Gomwalk was to go out there and get. It was a competitive spirit that struggled within the then 12 states of the Nigerian nation.
That is why he brought the now University of Jos; he brought Benue Plateau Radio; The Nigeria Standard Newspaper among others. Yhat was the spirit. Solomon Lar came and had the maturity of tolerating all the various tribes of the former Plateau, covering the present day Nasarawa State.
Virtually everybody was contented. He was able to bring all the tribes through his programme of emancipation that he developed and he succeeded in emancipating all the downtrodden tribes of the Plateau. Those tribes that were suppressed by feudal lords were emancipated and that was maturity.
We had Ambassador Fidelis Tapgun whom I consider as a stateman in his own right. He was coming from the bureaucratic setting, as a Permanent Secretary who had worked with so many military governments in the country. So, he knew Plateau State inside out because he was a student of Solomon Lar and he was able to marry some of Lar's programmes by building schools, and paying the SSCE registrations fees for students among other things in the larger Plateau State and people appreciated those programmes because of the poverty level at that time.
It got to the time of Joshua Dariye who was coming from the economic background as an accountant. He came in with his welfarist package and there was no hunger in the land, lifting up the standard of living of the citizens and I think he did well. The building and commencement of academic activities at the State University Bokkos is a credit to him, an institution that has raised so many people today.
When you talk of Baba Jonah David Jang, he is stubborn to some extent. Stubborn in the sense that he did not allow other factors make his thinking overlap. He remained focused on what he want to achieve. So those factors that wanted to not just pulled him down per say but to change his thinking saw him as a very stubborn leader.
Infact he is a man that came with a kind of programmes for Plateau people. But because of the forces that were and the insecurity that time, Baba Jang became a fighting bull with the Federal authority given the power that be at that time and they tagged him recalcitrant, but to the masses of Plateau State I think he did his best too because he was able to introduce a kind of nationalism that today you find it in the minds of natives of Plateau State.
Lalong came with his peace mantra and I think, to a greater extent he has succeeded because there are no more 'No Go Areas' as we had before now. Business and social night activities are going on now than it used to be. Although there are pocket of attacks in hinterlands but the Lalong administration has been able to stabilize the security situation within the Jos-Bukuru metropolis.
So, the kind of leader that I would want in 2023 is someone with the combination of all the attributes of these leaders that saw each playing his part in the best way he can. But above all, somebody that can bring us unity is important, somebody that can tolerate, somebody that can build infrastructures and bring out the best in our institutions in the way they function that's the kind of leadership I desire.
I want a leader that will focus on peace, somebody who will address our education, the agriculture, somebody who will give the desired energy to our commerce by building our economy to make Plateau economically viable. We have always been considered as a civil servants state, so I want a leader that will come and change that narrative.
Across political parties, do you see such an ideal leader amongst the aspirants for the governorship seat come 2023 in Plateau State?
For the first time in the history of Plateau State, I can see from the array of aspirants both in the ruling party and the opposition parties who can bring this to bear. Because I can see that they have a very rich credentials, and to be fair to them, there is no one that can not govern Plateau State given their credentials.

What are your fears in the whole politicking leading to the choice of the ideal leader come 2023 considering the arrays of aspirants?
My fears is about the money bags! We don't want money bags to hijack our political system. Where people will plant surrogates and psychophants or cohorts, at the end of the day they will be answerable to their godfathers and not the people of Plateau State. That's my fear about the kind of leadership that is emerging. I rather want a leader that will emerge from the true reflection and the aspiration of the people of Plateau State!

2023: NNPP Open to Merger Talks—Prof. Rufai Alkali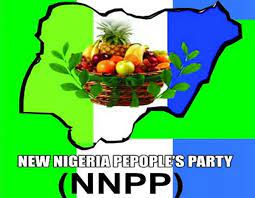 As the political parties rush to beat the June 9 deadline to submit the names of their candidates for the 2023 general elections to the Independent National Electoral Commission (INEC), political analysts have been speaking on how to wrestle power from the All Progressives Congress (APC) and the Peoples Democratic Party (PDP). There has been the call for some of the other parties to form an alliance going into that election.

In this interview, the Chairman of the New Nigeria Peoples Party (NNPP), Prof. Rufai Alkali says his party will be open for such alliance if the need be. He spoke to
Politics Editor Jude Opara.
Excerpts:
When are we expecting your party, the New Nigeria Peoples Party (NNPP) to conduct its presidential primaries?
Thank you very much, in line with the guidelines of INEC and the Electoral Act and our own Constitution, the NNPP is doing everything is following everything systematically.
We have done the House of Assembly primaries as well as the House of Representatives primaries and we are now getting set for the senate, governorship and presidential primaries which is going to take place on June 8, 2022. We as a party are guided by the law, the constitution and all the essential ingredients required in the issue of primaries. We are aware that Nigerians are not happy, we are aware that Nigerians are disenchanted, and within most of the political parties, there is indeed a consensus that things should not be allowed to continue this way. There is also a consensus that the country is drifting and we should do everything humanly possible to bring back our country, rescue the nation and defend our people. Therefore we are methodically in what we are doing, we are not flippant and we are not taking Nigerians for granted.
Even during the sales of forms, we were mindful of the situation on ground in the country and we did not come out openly to tell Nigerians that leadership of the nation was for sale to the highest bidder. Whenever we talk about providing level playing field for political actors, we believe that the best way is to give everybody in the country the opportunity to participate, to be counted and to be relevant. This is our country and all of us will benefit if the country is in peace and stability and of course we will lose if the political in its recklessness, selfishness, divisiveness and that is what has put us in where we are today.
The leader of your party is possibly going to emerge as the flag bearer of your party because as it were, you have only one presidential aspirant in the party, now it's very important to know that he comes from the North West, where is the next place that your party will be looking at to galvanize support for the party?
(Laughs) I am surprised at that question, why do you keep talking of someone coming from the North or the East or the West. If you look at the person coming, he is a Nigerian first and foremost and look at his antecedents, look at his backgrounds and that is also why we are making mistakes because we keep on looking at people at this regionalist and ethnic perspective, we keep on missing it, because as I said earlier, any part of this country, every community can produce leaders. If you look at the history of Nigerian leaders, there are those who emerged from very small communities and they made impact in this country, so what is important is that the NNPP is an all inclusive and open to everybody and in whatever we are doing, we ensure that everything is going to be balanced, everybody would e carried along, but certain strategic decisions we are going to take about who comes and who becomes what, when and how, is not a matter for now and not a matter for the media. But what we know for sure is that part of the reason people are angry is the sense of exclusiveness. This is what we are talking about, why should be people be excluded from the process. Anybody who feels he should stand for an election, should be allowed but ultimately, it is the collective will of the people that will decide who is going to be the leader of this country. But ours is to offer our best, someone who is going to be a unifying force for the country, somebody who will sustain the momentum for this national movement, to reinvent our country so that we cannot only, move forward but leap forward because sometimes when you have a big gully in front of you, you need to leap so that we pass what has become a huge threat to our system. This is not the country we inherited from our forefathers. Our problems are peculiar because they are self imposed, they are not coming from any foreign army but we are not at peace with ourselves. Who will want to invest his money in a place that is crisis prone? Nobody will ever do that. So we are dealing with critical issues and not to apportion blames of who is at fault or not, whatever happened, something has gone wrong and it is our duty to fix it.
When the former governor of Anambra state resigned from the PDP, there were pictures in the social media about his relationship with the NNPP and the National Leader of the party, I want to know, was there any communication with Peter Obi and what went wrong with that arrangement?
Well, I don't know but first and foremost, I have a great respect for Peter Obi, I have had the opportunity to work with him very closely, and I believe he is a man of substance but people make their choices, and I don't challenge anybody for making any choice especially a political choice. If you look at the sequence of events, it was not as if he was looking for a place to go to, look at it after about five days after leaving the PDP, we heard of his membership of the Labour Party even when we didn't hear about purchase of forms and screening, he is now the candidate, which means already he had a plan and that plan didn't happen overnight. In any case every political party is always in talks with other political leaders. No political party worth its salt will close its doors to others, you can't!
A fellow up to this, you said no political party closes its doors to people, the presidential candidates are just emerging, are you in NNPP thinking of collaborating with other political parties outside the APC and the PDP, coming together with the view of taking Nigeria back it the people?
I think it is common in the history of this country that alliances are formed either before or after elections. It is even more common under a parliamentary system of government where parties join hands to form government. So the political parties may require a kind of alliances either before or immediately after the elections. What I know for sure is that Nigerians have made up their minds, they want to move away from where we are, and I want to repeat myself, anybody who says he is happy with what is happening today is either he is not a Nigerian, may not have been living on the surface of earth or a major beneficiary of the crisis. This is not about politics, but stating it the way it is, therefore talking to groups and individuals are all part of the political process. Everybody is important because this is a national project, when there is fire in the house; you don't say somebody should not bring a bucket of water to quench it because you don't like his face, after putting off the fire, you can then decide on what to do with them.
You said it doesn't matter where somebody comes from, but considering the agitations in the country, the marginalization and exclusion we all know, don't you think that it's safer to adopt the zoning arrangement to ensure that everybody is given a sense of belonging. Secondly, your Party's National Leader in 2015 was among those that left PDP and joined APC because they said power must return to the North. How do we reconcile that with the recent position that we shouldn't talk about zoning?
We didn't bring the word zoning. It's your own word. None of us talked about zoning. First and foremost, like I said, there are only three ways to get power. One the inherited power, it's the traditional way, the monarchy, the aristocracy where people inherit power. The other one is by force through conquest, through war or through coup which is an aberration. The third one is people confer on to you their power. You didn't inherit it; you didn't get it by force or war. People themselves willingly conferred it on you. When you get that power which people willingly conferred on you it is legitimate authority given to you and they will accept your leadership. But people will not confer authority on you except you show them you have potential for leadership that when they give you this authority they will be safe, they will be accommodated, some of their wishes will be fulfilled, and they will not regret giving you this opportunity. So people have to come forward to show yes they have quality for this leadership and in doing that you have to also go through diplomacy, through negotiations, through compromises, through accommodations, through reconciliation, you find out that it will be done even without raising the voices.
Assuming the APC will give the ticket to the North. PDP has gone to the North and your candidate is from the North. One presidential candidate is from the South East. What advantage does your candidate have over others?
I think as an academic I always avoid speculative conversations. It's very exciting, very interesting to go on and speculate, yes maybe philosophically it's also right, but in this thing I don't want you to drag me into speculation of who will emerge as flag bearer of another political party since I am not aware of their plans. Secondly you have mentioned there is a leading politician who has moved into another political party. Just at the beginning of this our conversation you said so. These eight months will give Nigerians the opportunity to sieve the grains from the chaff, to separate the boys from the men and separate what is good and truthful from what is not good. I believe Nigerians cannot afford to make a mistake in 2023. They cannot afford to make that mistake.
FCT Residents should Expect more Clean ups, Demolitions-Attah
Ikahro Attah is the Senior Special Assistant on Monitoring, Inspection and Enforcement to FCT Minister and a journalist. In this interview with Laide Akinboade, he speaks on the renewed demolition exercise of illegal structures in Abuja and other efforts of FCT Administration to uphold Abuja as a modern city
Give us the brief history of how the renewed vigour in cleaning up Abuja and enforcement of its Master plan all began again?
My history of enforcement is something I never planned or expected.

It started on September 18, 2019. I was one of the journalists covering the State House, I had approached the FCT Minister Malam Muhammad Bello, for questions on gridlock on Nyanya -Keffi Road and he told me to come and see him on the 19th of September, I went there to get exclusive interview.
To my shock the Minister announced, he wanted to form a traffic management team, I saw men in uniform around his office. He said he want to form the team to address problem of traffic in Abuja – Keffi Road and I was standing by he said, "You journalist, you are the chairman of the task force on the Abuja FCT Traffic management team.
Many thanks to those who had to encourage me, I know the job could have been done without me. But after the success recorded in Abuja -Keffi
Road, the Minister had to move me to Dutse-Alhaji Road.
Then when Covid-19 came I was so happy because I thought I was going to rest, because the stress of traffic work was so heavy. But during COVID-19 pandemic, the burden of enforcement was so heavy that we had to do heavy enforcement work. Shortly after that the appointment came as Senior Special Assistant to FCT Minister on Monitoring, Inspection and Enforcement.
How long have you been on enforcement?
I have been doing enforcement work since September 19th, 2019, about three years ago.
What prompted you to accept the appointment from Minister?
What prompted me was the series of activities. Largely the former FCT Minister, Bala Muhammad, had always told me and other journalists that we shouldn't limit ourselves to be only Senior Assistant, Media alone, or Chief Press Secretary but as a journalist we should be ready to do anything, we should be ready to do anything outside our purview. But the day the Minister announced my appointment I was shocked but he already believed in me with all the men in uniform that were there . And when we went to see the former FCT Police commander, Bala Ciroma, he encouraged me and told me I can do the job. Even the former FCT Permanent Secretary, Ohaa also said I can do the job, it seems as if all the people around me believe I can do the job but I am the only person that was a bit worried and wondering how can I metamorphose from being a journalist to an enforcement officer. From that point since everyone believed in me, I had to believe in myself very quickly.
I went out and I discovered we were getting results and getting good results . Although there are knocks here and there but that is normal in enforcement.
How many clean ups have you done in the last three years?
I don't have the precise number. We done traffic management team where we had to clean up Nyanya Market area, cleanup Dutse Alhaji Market area and Maitama Market in Kubwa area.
Later we went for Covid-19 enforcement even within we removed some night clubs, we removed some "Gida drama" and we came to some areas where we had to do demolition. It is what we do everyday. I don't think I can count. They are so many.
On the clean up, what more should Abuja residents expect?
They should expect more clean ups everywhere. Kuje is an area we are coming, "pantakers," Apo, Dutse Market, is very much there, Nyanya straight to Karchi, the Airport Road is one area that is very dear to the Minister of FCT. 
The entire Airport Road is very dear to the Minister and he has asked us to constantly go there especially some of the indigenous villages to remove squatters there, we have done Zamani Village but we have not finished. We have babanbola, (cart pushing waste collectors), we have them across the city, we need to smoke them out and removed them. They are enormous.
What are your challenges?
Our major challenges are sometimes attacks. We come under attacks and sometimes our team members are injured. I can always tell them in enforcement if you are not under attack then you are not doing enforcement. If people don't confront you, you are not doing enforcement, may be you are just playing around. There is the issue of personnel. We need more personnel , because you must overwhelm the crowd. The FCTA is funding us now but if they can do more funding it will allow us do very much more .
The main issue here is the fact that we get knocks from people. But it is normal and we are getting use to them. The knocks beat us into shape.
In all your clean ups, which one will its memory linger in you for a long time?
The one attack I will never forget is the one at Luigu. The one that would stay with me for a long time is the Mpape clean up because Mpape people were almost 100 per cent certain that we cannot have access to their community. I really find it worrisome they said during el-Rufai, Mpape didn't witness a single bulldozer activity. There was so much talk about Mpape and it will stay very long in me because we were able to dimistify that belief that government never comes to Mpape with machine to do demolition but we came. Someone once told me what government cannot do, is what government is not willing to do. Government can do so much if they want to do.
What message do you have for people buying, building, selling illegal land?
If you build or buy illegal land from chiefs and others, it would be removed, even if it is not by us but by others in future. There is certainty that someone who will come and do the purging. Even if we don't do it someone will do it
As SSA on Enforcement to the Minister, what is your vision?
I have keyed into the vision of FCT Minister. We will rid the city of illegality, squatters settlements and get babanbola out of Abuja because they are wrecking havoc.
What do you think can be done to permanently rid Abuja of illegalities in erection of structures?
The permanent thing to be done to stop illegality is for the work to be done every day. There is no permanent solution even in the United States, China, you must permanently be doing the job every day. There is no permanent solution to get rid of illegality. The removal of illegality has to be permanent. Remove them so that the people would have it in mind that enforcement is on and then you kill illegality.
Where you are looking for a permanent solution and sit in the office and be pushing file out, will not work. The permanent solution is for you to tackle it everyday.
As the Rainy Season kicks in, how do you intend to prevent flooding again it this year in the FCT?
We have removed some structures and we are going to be removing more structures. We will be engaging more the FCT Minister, the FCDA Executive Secretary, Engr. Shehu Hadi, Director Development Control, Muktar Galadima, we are all discussing where we can use both planning solution like demolition, restoring the master plan as well as engineering solution by creating more pathway for water to pass in districts like Lokogoma, Trademore Estate and so many others. So that we can get urban water to quickly flow out so that it won't flood houses or wreck havoc in the communities.
Traffic on Nyanya -Keffi Road, what is the way out? We have been working. The first thing we did was to remove Nyanya Market off the main road. Those days on Wednesdays which is the market day, nobody going to that axis can walk freely, everyone closes from the office on time because the road would be clogged but now we have pushed the market away from the main road.
On a market day now, the clogging has reduced. We are hoping that soon we will be able to push all of them from the road and free the entire market stretch there and no more trading in that area, while the Ministry of Works is working on the road expansion. There is also the problem of roadside trading that we are still removing, sadly the issue of Abacha Road entry point where some people are selling. We have told the Nassarawa State government to get them off. Once Abacha Road blocks, it stretches almost to Nyanya Bridge, that shows we are heavily connected.
What advise do you have concerning illegalities in Abuja?
Abuja is a project and it is a big project for everyone of us and we all must key in and be committed. Residents must not allow illegalities, they shouldn't encourage "babanbola." Let us follow the rules.
What is it about "babanbola"(cart pushing waste collectors)?We are going after them massively because what should have been a beautiful business of waste collection and recycling has turned to be very dangerous criminals business, where criminals hide in the dumps, they go with daggers, knife, and all dangerous weapons.
We are going after them strongly, they must purge themselves. The criminal element must leave. Any community where "babanbola" gather, there is massive stealing and people are being attacked daily. Those are the ones we are targeting and we are going to purge them out.