World Bank Project Tackles Flooding in Nasarawa with N1.5bn –Coordinator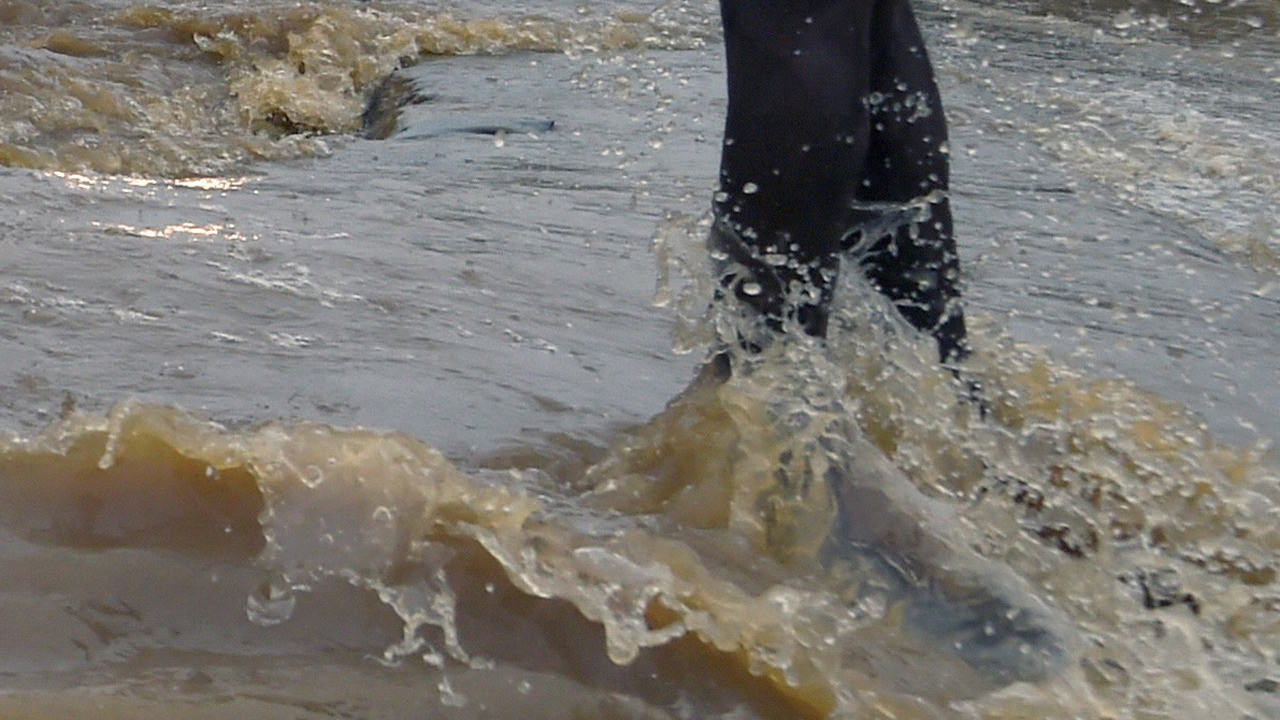 The Nigeria Erosion and Watershed Project (NEWMAP) is to construct N1.5 billion storm water drains in five Nasarawa local government councils, to mitigate flooding, Mr Kwa'Kaha Jonathan, NEWMAP's  coordinator in the state, has said.

Launching the project in Lafia, on Friday, Jonathan explained that the World-Bank assisted NEWMAP, conceived the idea of executing the project in Nasarawa state, to address gully erosion and other forms of environmental degradation.
He listed the beneficiary LGAs to include Lafia, Doma, Keffi, Nasarawa and Toto, saying that the contract, which was awarded to Consolidated Engineering and Trading Company Limited, is scheduled for completion in four months.
Gov. Abdullahi Sule commended NEWMAP for conceiving the idea and providing the funds to address the issue of flooding in the state.
Sule noted that residents of the state had been facing environmental challenges, as a result of mining activities, deforestation, over grazing and indiscriminate waste disposal.
He called on the benefitting communities to cooperate with the contractors to enable them deliver the project according to specifications.
Earlier, Mr Musa Ibrahim, the state Commissioner for Environment and Natural Resources, said the ministry was determined to address the issue of flooding across the state.
Ibrahim assured NEWMAP of necessary assistance, to ensure the success of the project. (NAN)
First Foreign Planes Arrive in Stricken Tonga
The first foreign aid planes have arrived in Tonga, bearing much-needed supplies for the Pacific nation which was left devastated by a volcanic eruption and subsequent tsunami on Saturday.
New Zealand said its military plane landed at Tonga's main airport after workers cleared ash from the runway.

Australia also confirmed the first of its relief planes had arrived.
Aid efforts had initially been hampered by ash from the volcano.
At least three people have died and communications have been crippled, and Tonga has only just begun to re-establish global contact after five days cut off from the rest of the world.
Yesterday, New Zealand's Defence Force confirmed its C-130 Hercules plane touched down in Tonga just after 16:00 local time (03:00 GMT). It was loaded with water containers, temporary shelter kits, electricity generators, hygiene and family kits and communications equipment.
Hours afterwards, Australian defence minister Peter Dutton tweeted the first plane dispatched by the Australia Defence Forces had landed, carrying "humanitarian assistance and disaster relief supplies."
Australia said the first of its two Boeing C-17 Globemaster relief planes also had a "sweeping" device on board to help keep the runway clear.
Rescue teams and hundreds of volunteers had for days desperately worked to clear the thick layer of ash at the airport runway in the capital Nuku'alofa that had prevented planes from landing.
Volunteers used wheelbarrows and shovels, in what New Zealand's commander of joint forces Rear Admiral Jim Gilmour called a "mammoth effort".
"After the eruption, all of Tonga just turned grey," Tongan journalist Marian Kupu told the BBC from the capital Nuku'alofa. "We're talking about dogs and cars and buildings, they were all covered in ashes."
Ms Kupu said the thickness of the ashfall made clearing the runway "difficult", and posed a possible health threat to those engaged with the task, who were "mainly young boys".
Both Australian and New Zealand authorities have confirmed that the aid drops will be contactless, to prevent the risk of Covid spreading to the island which has seen just one case of the virus so far in the pandemic.
"The aircraft is expected to be on the ground for up to 90 minutes before returning to New Zealand," said New Zealand's Defence Minister Peeni Henare.
Rear Adm Gilmour said no-contact Covid protocols were "being adhered to rigorously", adding that relief procedures would include making sure the airplane crew would have no contact with anyone on the ground, and that everyone would be wearing personal protective equipment (PPE).
"We are very respectful that the last thing that Tonga would need now is a Covid outbreak on top of this disaster," he added.
Australia has also said no personnel would disembark from their planes.
A New Zealand naval ship was also due to arrive in Tonga yesterday, ahead of other supply ships.
Mr Henare earlier told the BBC the supply ships would bring more than 250,000 litres of fresh water and desalination equipment, used to separate salt from water.
People clean debris following volcanic eruption and tsunami, in Nuku'alofa, Tonga in this picture obtained from social media on January 20, 2022.
Tongans have been clearing away the thick layer of ash that has blanketed the Pacific Island nation since the eruption
"The most pressing matter that's come through from the Tongan government is the need for fresh water," he said.
Ms Kupu echoed similar fears that water supplies on the Pacific island nation would run out, saying they were "praying for water, for heavy rain … we do not have enough water."
Meanwhile, the Church of Jesus Christ of Latter-Day Saints in the heavily Mormon nation sad it has been providing significant shelter and clean water supplies to locals in the past days.
telecommunications provider Digicel but the line is being overwhelmed by the demand.
The main severed undersea cable connecting the remote island nation to the outside world may also take weeks to fix.
Recently released pictures from Tonga's consulate in the European Union, have shown the extent of the damage including cars, roads and buildings in Nuku'alofa coated in a film of ash.
Aerial images taken by the New Zealand Air Force, meanwhile, indicate that several villages have been wiped out on islands that have yet to be reached.
The explosion of the Hunga Tonga-Hunga Ha'apai volcano was felt as far away as the US. In Peru, two people drowned in abnormally high waves while beaches near the capital Lima were closed off following an oil spill.
Burkina Faso Shuts Facebook over Security Concerns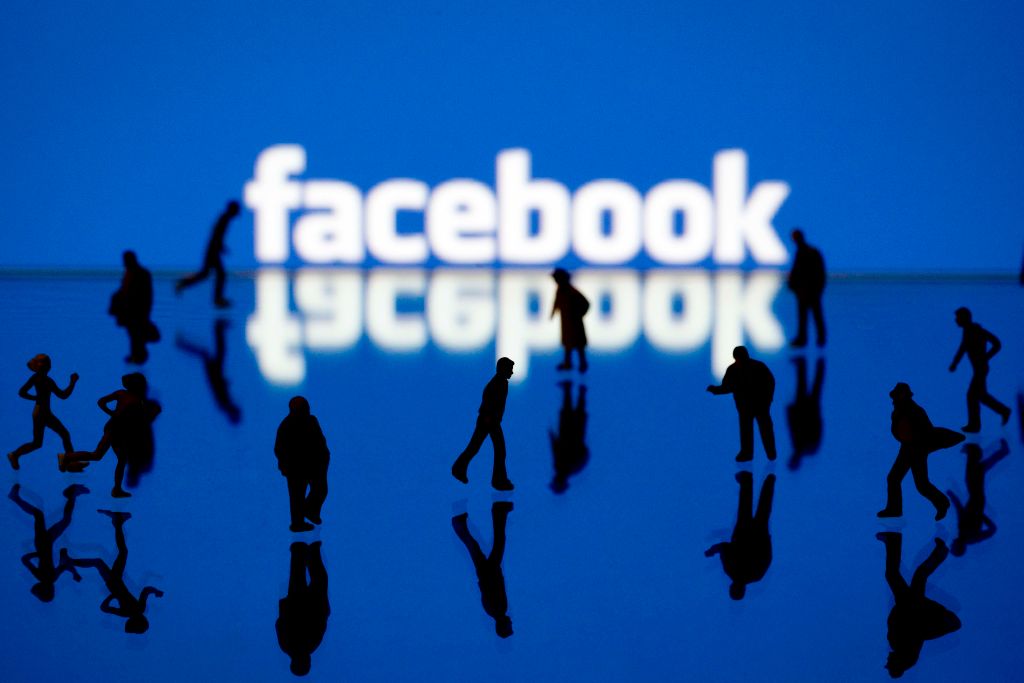 The authorities in Burkina Faso have said they disrupted access to Facebook due to security fears.
Government spokesperson Alkassoum Maiga said the authorities did not have to explain themselves on the shutdown first reported on 10 January and which appears to have continued.

"I think that if we have a choice between letting insecurity spread and taking measures that allow us to maintain a minimum control over the situation, then the choice seems clear to us that the national interest must take precedence," Maiga said, according to the popular Radio Omega.
The government announced on 11 January that eight soldiers were arrested over a "plan to destabilise the institutions of the republic", a development that local media said was a coup plot.
The internet freedom monitoring group, NetBlocks, reported significant disruptions to internet services on 11 January.
The killing of 53 people by suspected jihadists last November heightened public outrage against the government for failing to end the insurgency. The unrest has heightened fears of a military coup.
Church Stampede Kills Liberian Worshippers
At least 29 people, including 11 children and a pregnant woman, have died in a stampede at an open-air Pentecostal church service in Liberia.
The gathering – known as a crusade – was being held in a densely populated beachside area of the capital.

Police said members of a street gang entered the prayer ground on Wednesday night after a collection had been done as the event was ending, causing panic.
Some of them were armed with knives and one person has been arrested.
Hundreds of people were at the gathering in Monrovia's New Kru Town suburb, organised by an influential pastor known as Apostle Abraham Kromah.
He runs a church called the Word of Life Outreach International, along with a radio station. His followers believe that he is able to heal and aid people through his prayers.
Police spokesman Moses Carter told the BBC the preacher was being questioned to help officers with their inquiries.
The bodies of those who had died in the crush had been taken to the morgue at Redemption Hospital, he said.
President George Weah is expected to visit the crusade ground, which is also used as a football pitch, on Thursday, local media report.
Christian crusade prayer services are held most evenings across the West African nation – often starting at about 18:00, when people finish work, and ending at about 22:00.
They are very popular, often with hundreds of people in attendance, many seeking help and comfort in a country where around half the population lives on less than $2 (£1.50) a day.
Liberia is still dealing with the legacy of a civil war that officially ended in 2003 in which thousands of child soldiers were forced to fight.
In recent years attacks by street gangs have become increasingly common in Liberian cities.
Other crises such as the Ebola epidemic and the impact of coronavirus lockdowns have also affected unemployment.