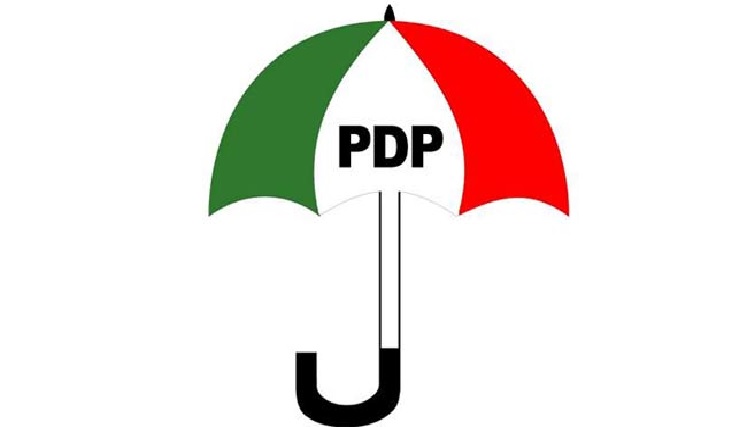 LG Polls: PDP Wins All Councils in Bayelsa
The Peoples Democratic Party (PDP) has won all the eight Local Government Areas of Bayelsa, in the just concluded election organised by the Bayelsa State Independent Electoral Commission (BYSIEC), on Saturday.
The News Agency of Nigeria (NAN) reports that Bayelsa has eight LGAs, and it won all as the All Progressives Congress (APC), did not partake in the election, because of some alleged irregularities.

The Returning Officer, Mr Frank Ebikumor, on Sunday in Yenagoa announced that Mr Dengiye Ubarugu of the PDP polled 42,539 votes to defeat ADC, who polled 1,031 votes in Kolokuma/Opokuma LGA.
In Southern-Ijaw, the Returning Officer, Dr Nwiwu Johnson annouced that Mr Nigeria Kia of the PDP scored 107,150 to defeat AD, who scored 2,489 votes.
In Ekeremor LGA, the Returning Officer, Dr Victor Ayibatonye, annouced that Chief Perekeme Petula emerged winner with 62,529 votes, as other parties had no vote.
Also, in Sagbama LGA, where Governor Seriake Dickson hails from, the Returning Officer, Dr ThankGod Apere, announced that Mr Alah Embeleakpo, had 96,468 votes as other parties had no vote.
In Brass LGA, the Returning Officer, Mr Timothy Ogiaba, announced that Mr Victor Isaiah of the PDP scored 28,667 votes, while LP scored 2,948 votes.
Ogbia LGA, Mr Ebiye Ogoli, the Returning Officer, announced that Mr Turner Ebinyo of the PDP scored 17,661 votes to defeat ADC, who scored 1,017.
While in Yenagoa, the Returning Officer, Dr Good-head Abraham, declared that Mr Uroupaye Nimizuoa of the PDP scored 98,831 votes to defeat Mr Lawrence Kwokwo of ADC, who scored 636 votes.
In his remarks, Dr Remember Ogbe, the BYSIEC Chairman, said the process was peaceful in all the areas where elections were conducted. (NAN)
Tinubu, Beware the Ides of Abeokuta
By Meyanga Abu
Abeokuta of recent is becoming a town of political pronouncements by APC presidential flag bearer, Ahmed Tinubu. If Abeokuta were to be Ile Ife, the ancestral home town of the Yorubas, I would have said that it is the Yoruba ancestral spirits that is telepathically communicating those messages to Tinubu who is only relaying the pronouncements of their ancestors to the public.

Unfortunately Abeokuta apart from Sango deity is not that land on which Oduduwa's feet first touched the earth as claimed by the Yorubas. The question then is why has APC presidential aspirant chosen Abeokuta as a place for political declarations and pronouncements?
In political battle fields or political warfare, not all campaign statements and specking are usually held against the speakers but when such utterances tend to touch the nuclei of the political cells of the politicking groups, one may need to do some critical analysis of such pronouncements to unearth the-behind-the scenes This becomes imperative as one of the prominent members of APC, the governor of Kaduna state has added his voice to Tinubu's outcry that there are some elements in the presidential villa that want APC to lose the forthcoming presidential election.
He pointed out that these elements are behind the move to redesign the currency and increment in fuel price. My question, are these elements in the villa not member of APC led government headed by Buhari? Huuuu.
Bewaring the ides of Abeokuta in political context is literally warning Tinubu to closely watch out for betrayal and misfortunes that may emanate from his political pronouncements and statements in Abeokuta.
Tinubu before his recent statement in Abeokuta may be having the feeling that his party and the government of the day led by his party APC, may betray him sensing the unfolding events in the polity especially the two major policy shifts – the speculative increase in fuel price and the redesign of our currency.
But there is one big question everybody would like to ask; is Tinubu as a national leader of APC, the party in government saying that he was not aware and not part of the decision to change the colour of naira and the increment in the price of fuel? Or does it mean that Tinubu's opportunistic political love affairs with Buhari and the fragile  rope that held their relational dynamic is about to snap away?
If not, why should Tinubu castigate the policies of his own party and the driver of the policy, Mr president as being directed to sabotaging his chances of winning the forthcoming presidential election.  The activities behind the scene need to be unraveled for the laymen to understand the reasons behind those statements.
Without being told, it is believed and claimed that Tinubu's gamble in 2015 help  Buhari to ascend power, but we need to look beyond that. Before the election of 2015, many Nigerians were fed up and disenchanted with President Jonathan's administration and were eager to vote him out without minding who ever came as long as they push Jonathan away.
Things were really getting bad to the extent that Jonathan voiced out that stealing is not corruption.
Buhari, once a general always a general, who quickly read the mood of Nigerians that were desperately looking for a new leader moved out from his normal northern cocoon, reaching out to other parts of Nigeria to get nationwide supports. He was easily welcome and embraced because many people believed him to be no nonsense man, anti-corruption, man of integrity, "mai gaskiya" and so on.
Tinubu was at hand from the south-west as a political leader and so many other people from other zones. That is what gave Buhari the edge or presidency and not just only Tinubu.
Tinubu's statement on his party and their government sabotaging his presidential move is the second in the series of his campaign drive. If we could remember vividly, he made one statement before the primary elections at the same Abeokuta that Buhari came to him hand in hand to solicit or rather beg him for his supports and that he made Buhari to win the 2015 election. He went further to say that it is now his own turn.
There are two sides to this his statement however which he Tinubu has not told us clearly. Is Tinubu saying that it is his own turn to be helped by Buhari to win the election as he, Tinubu has helped Buhari to come to power in 2015 or is he saying that now is his turn to be the president of Nigeria? If he means that it is Buhari's turn to help him to wine, that is understandable; Buhari has already helped him to win the primary election and gotten APC presidential ticket. As it is today Buhari might not be able to convince or may not have that courage and boldness to tell the electorates to vote for Tinubu because many Nigerians are battle ready to take their pains and angers to the ballot box comes February 25, 2023. He can only campaign for Tinubu but cannot force anybody to vote for him in general election. You all know our expectations of Buhari, the no nonsense man, the corruption fighter who promised to kill corruption before corruption kills Nigeria and where are we today?
If on the other hand Tinubu meant to say that it is his own turn to rule Nigeria, he should be made to understand or people should educate him that governing Nigeria is never turn by turn but by credible election.
A soothsayer once told Julius Ceasar to beware the ides of march, a sort of alert of what might befall him on that day. Tinubu needs to restrict his political utterances that may tend to cause dissatisfaction among the political elites and his party faithful.
  Today there is no such soothsayer to warn Tinubu, not that his life is in danger like ceasar, but some of these utterance, accusing the government of which he is part of and his party of sabotaging his presidential ambition, could be politically suicidal and can make people to lose confidence in the sincerity of APC as a party and Tinubu its flag bearer.
Menyanga Abu, FIMC, CMC
Management and Development Consultant
abmigal@yahoo.com
08094019069
Morning After 25th February 2023 Presidential Elections: A Qualitative Trend Analysis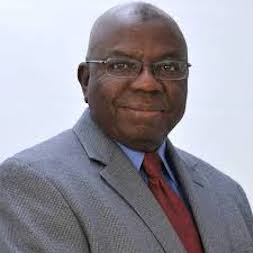 By Iyorwuese Hagher
It is morning on 26th February 2023 in Nigeria. The previous day, the nation stood still, as voters queued at their polling stations to exercise their civic duties to elect Nigerian's next President. With the new BVAS, the voting, collating and transmission of votes were concluded speedily.
The political parties were in their situation rooms, watching throughout the night with deep skepticism the INEC portal and news rooms.

In Abuja as in all the thirty six states, Nigerians stayed awake, glued to their Televisions sets, and hand-held devices. Politicians hardly make good historians. They had learnt nothing and forgotten nothing! 
The citizens await the results in fear. They are rightly afraid that electing a wrong party, and wrong candidate would push Nigeria over the cliff to total collapse as a failed state where there is no government, and war-lords divide the country, and inflict on the hapless citizens the reign of unmitigated terror.
But outside the homes, on the streets, in the inner cites, and the suburbs,  the social media had finished tallying the votes and a winner had emerged. The _Obidients_ began to celebrate the victory of Mr. Peter Obi whom the social media gave the winning votes 55,850,000 or 60%  of total votes cast, winning in 20 states while Atiku Abubakar came second 23,250,000 or 25% of votes cast and winning in 10 states.
The social media relegated Bola Ahmed Tinubu to the third position, winning in six states with 13,950,000 and 15% of total votes cast. In their results, all 93 million registered voters had cast their votes! The _Obidients_ denounced any announcement by INEC which was contrary to their released results. They threatened mayhem and bedlam if another "rigged" result was announced.  The celebration by the _Obidients_ was short-lived, for soon enough, the INEC Chairman,  Prof. Mahmood Yakubu, addressed the Nation at 7am. 
In his address, he discloses that only about 40% of registered voters had cast their votes the previous day. This is higher than in 2019 when only 31% of registered voters voted. The INEC Chairman has declared the Presidential Candidate of the PDP, Alh. Atiku Abubakar, as the winner of the Presidential Election 2023 with a total of 18,721,167 popular votes, which was 52.3% of total votes and won in 19 states and the FCT.
Bola Ahmed Tinubu of APC, came second with 15,692,950 popular votes being 30% of total votes cast and won in ten states. Peter Obi of the Labour Party has scored 9,367,481 popular votes, and scored 18% of total votes cast and won in six states. This is the final verdict having the imprimatur of the INEC Chairman.
In Jagaban's Campaign Headquarters, there is deep silence and mourning. The people are whispering and urging his doctor and his wife to wake him up to address his supporters on the next line of action. He had been sedated earlier, to calm him and curb his propensity to tantrums and bellicosity. After more than 15 minutes argument with his wife and doctor, the Jagaban agrees to address the press. Many of his supporters are gathered in his situation room at Maitama Abuja, where he has spent the last 24 hours, sleepless, monitoring the Presidential Election and its results.
The supporters were caps bearing his insignia of snake devouring its tail, a cultic symbol of infinity. The defeat highlights the irony of the infinity, as cyclical failure.
The Jagaban is assisted to the podium and as he faces the barrage of microphones and cameras from different news outlets; the nation holds its breath.  He had declared at the beginning of his ambition that the nation owed him his life ambition to be President. He had announced that it was his turn now, "Emi lokan", no matter whose ox was gored. Nigerians now wait in trepidation and hope that he would do the right thing telling his supporters that Nigerians have spoken.
But the Jagaban does no such thing. He looks left and right, then stares ominously into the cameras and microphones. He coughs in his clenches fist and says: "Tell Buhari he has done his worst. I don't forgive traitors. Tell the hackers from Russia they are refuse dumps. It is my turn. 'Emi lokan, Emi lokan'. It is my money".
He glowers at his aides and yells, "Tell all my supporters this revolution has just started". He defiantly walks past his wife, and his running-mate, and intentionally pushes away his Campaign Director General. He slowly, ambles away like an enormous crocodile that has been denied its meal. With his head held high and his eyes blazing like hot embers, the Jagaban mutters, in murderous rage, to himself: "It's a Revolution". It is at this point that his security guards escort him to his campaign war-room.
At Atiku Abubakar's Campaign Headquarters, (AACO) scores of thousands of supporters have taken over the building and the adjoining streets in Wuse II, Abuja. Different bands are blaring Atikulated and Okowalated songs. Atiku Abubakar's face is passive, enigmatic, and bland. His age-old emotional shock-absorbers have kicked in to prevent the exultant emotions from overflowing, even at triumphant moment of sweet victory. He becomes excited when Peter Obi calls to concede defeat and offer his congratulations. He welcomes him as a long-lost brother, saying: "My brother this victory is also your victory. It is Nigeria's victory my brother, it is time to rebuild the nation".
Senator Bukola Saraki, and Governor Aminu Tambuwal follow, as the PDP National Chairman, Sen. (Dr.) Iyorchia Ayu, leads the president-elect to the 5th floor, of the Command and Control Centre, which had been set up in anticipation of this victory acceptance speech.
The World Media awaits with intensity, to hear this acceptance speech of former Vice-President  Atiku  Abubakar. It is the moment the world has waited for. The return of the PDP in a free election in Nigeria, is proof of the stability and elasticity of Nigeria's democracy when the ruling party is defeated again. The world sees a rejuvenated Atiku, confident and smiling now. He says, in a presidential voice, he owes his victory to God Almighty, and thanks all the Nigerian voters who had turned up in an unprecedented manner to exercise their civic rights. He especially thanks those who voted for the other candidates.
He promises them that he would also be their president. It is time now to heal the wounds of division and to build the bridges of Nigeria's diversity. He thanks his fellow contestants and tells the world that the problems of the country are such that no individual, nor party has all the solutions. He is going to run a government of National Unity, where there will be political inclusiveness. "Winner takes all has been Un-African and undemocratic," he assures.
He acknowledges the telephone call from Peter Obi, Dr. Rabiu Kwankwaso, and the other presidential candidates. He thanks his Campaign Council and promises the nation that his victory is the new beginning Nigerians have been waiting for and that he would not fail them. He also thanks President Buhari whom he called "the father of Electoral Integrity in Nigeria" and calls on history to be kind to him for his legacy in electoral reforms.
Outside on the streets in Lagos, Osun, and Imo states, INEC offices are up in flames as thousands of demonstrators set up barricades and armed bandits take over; looting, maiming and instilling fear in the citizenry, with sinister cries of "Revolution". Nigerians are afraid. Politicians disguise themselves and frantically begin to explore exit routes to just anywhere else! Nigerians stay in their homes, throughout 26th February. There is fear everywhere.
It is now the turn of President Buhari to address the nation. He makes a passionate plea to the candidates to call their supporters to order. He says, "elections are not wars" and that "no person's ambition is worth anybody's life".  He consequently orders the military to clear the streets, and end the destruction of life and property.
He calls on the governors to impose curfews in those states where violence has broken out. The President pleads with Nigerians, especially those that did not win, to accept the rules of the game, and the verdict of INEC. The military pulls out its tanks into the streets as evening wears out. Sirens and gunfire are heard as the "day after" comes to an end. END OF SCENARIO.
The above scenario, painted on the backdrop of qualitative futuristic canvas, is perhaps the best prediction of the coming Presidential Election. It is the most consequential election that Nigerians will hold, to pull their country from eight years of APC misrule when all NIgeria's fault lines, became wide cracks, and threatened to suck us into our worst national fear.
All Nigerians are afraid that their country might become a critically failed state, a giant Afghanistan in the centre of Africa. If the Jagaban wins instead of Atiku, Nigeria's religious divide will become an open chasm. Just like the Kaduna Muslim-Muslim experiment has been an open wound of terrorism and religious extremism, a Jagaban President will, people fear, become the gloating of Islam over Christianity, and the Nigerian exceptionalism in managing the delicate balance between Christianity and Islam would be lost forever.
A full scale religious war would be expected such as John Campbell had earlier predicted in 2011. If the Jagaban wins, the lopsided electoral votes of the South-West and North-West, would now become a permanent relay of power as one North-Western Zone President would deftly hand over to the South-Western Zone President. All other four zones would be excluded in the bare-faced disregard of the zones created specifically for power sharing.
A Jagaban victory would be a dreadful and grotesque power grab of money politics that is blind to disability, incapacity and shameful character flaws. The Jagaban phenomenon represents the emergence of a demagogue, whose politics is a horrific politician's politics, where power is privatized and appropriated to serve private interests. Electing the Jagaban, is to elect the Nigerian version of a doting Paul Biya, where arbitrary power is exercised by a corrupt coterie, and democracy is lost forever! Atiku Abubakar's victory on the other hand should be regarded as  victory for Nigeria and the reality of zoning. There is justice and equity in the North-East zone producing the next president.
The South-East should be expectant next. It is unhelpful when sabre-rattling governors talk about the North-South dichotomy and cry about equity and justice. They are merely being self-serving within their convoluted  colonial mentality. Equity is no longer a matter of North and South. It is zonal, where power is zoned rotated among the six geographical and political zones. With all the mud, dung, and grime that had been flung at Atiku Abubakar during the campaign period by opponents, it is my hope that Nigerians will now see the real Atiku, as an underprivileged peasant boy, whose grass to grace story, inspires the next great Nigerian generation.
Atiku as Vice-President and consummate politician has capacity, ability and vision deserving of victory. With Atiku as President we can advance democratic multi-culturalism to confront sectarian fundamentalism, because he is cosmopolitan and not a hero of locality nor ethnic bigot.
The PDP through Atiku has learnt its lesson. It is not seeking to conquer power as the APC, but rather to transform it to give the citizens rights that the APC government eroded and left Nigerians, poorer, uneducated, unprotected, afraid, and deeply insecure.Atiku is well aware that politics is for the strong, who must endure stupid criticism, and judgment from very annoying characters like the corruption embattered former Minister of Aviation, and some disgruntled governors within his party.
He is under-girded with a solid stoic personality, whose mien is unperturbed by stupid things, silly things, aggressive things of people's perceptions of him. This is the time! This is his time!  Finally, Atiku must engage in serious nation building, manage change, and the constantly changing Nigerian environment. He must intentionally seek better ways of making Nigeria great by advancing growth, equity, inclusiveness, peace, compassion and integrity. 
Prof  Amb Iyorwuese Hagher, Nigeria's Former High Commissioner to Canada sent this contribution from Abuja.
NLC Opposes Upward Review of Remuneration for Political Office Holders
The Nigerian Labour Congress (NLC) has opposed the demand by Public and Political office holders in the country for an upward review of their remunerations package by the Federal Government.
The Kano NLC chairman, Malam Kabiru Minjibir, said this while speaking on behalf of NLC chairmen of the zone at the zonal public hearing on the review of remuneration package for public, political, and judicial office holders yesterday in Kano.

Minjibir said that such a review was not necessary at a time the country was grappling with a lot of economic challenges.
He noted that no amount of increase in Naira terms would be good enough if the government didn't control the rising inflation and high cost of goods in the country.
The NLC chairman urged the Federal Government to suspend the upward review of the remuneration package for now.
According to him, the recent survey by the National Bureau of Statistics (NBS) indicates that 133 million Nigerians are multi-dimensionally poor.
"The economic challenges confronting us today are unprecedented and it will be unacceptable for political officeholders to demand pay rise while Nigerians are battling with inflation.
"What we demand from them is an act of sacrifice by accepting salary or wage slash or reduction in solidarity with people of Nigeria," he explained.
He also noted that the NLC supported wage review of judges.
Minjibir said the commission should ensure that for every remuneration, there was justification and the benchmark must reflect equity.
The Chairman of Revenue Mobilization and Fiscal Commission, Alhaji Mohammad Shehu, said President Mohammad Buhari had mandated the Commission to review the remuneration package.
According to him, the Federal Executive Council deliberated on the other remuneration package for political office holders and directed the commission to ensure adequate review of the packages.
Shehu explained that the public hearing was done simultaneously at Kano, Jos, Bauchi, Bayelsa, Enugu, and South West in Akure.
"We are here to engage all the stakeholders from various states of the Northwest, labour leaders, judicial officers, government officials and legislatures so that they could give us their own views before the commission's final stand on this," he said.
He further added that such review could lead to an upward increase or decrease in the remuneration of political office holders in the country.
The chairman noted that the commission had already set up remuneration and monetisation committee which was spearheading the programme.