African Governments Should Explore Natural Capital to Finance SDGs – AfDB
Africa must use all its comparative advantages to mobilise the resources it needs to finance its sustainable development ambitions.
The African Development Bank (AfDB) Group made the call in a statement on its website on Tuesday.
The statement reported the Organisation for Economic Co-operation and Development (OECD) as saying that since 2010, Africa's official development assistance declined to its lowest level of 34 billion dollars in 2022.
It said the continent's access to international capital markets remained constrained and costly due to investors' perceptions of high risk.
However, it said the continent was not short of options as it could draw immense potential of natural capital, including fresh water, forests and extensive mineral deposits to attract investment and accelerate economic growth.
"This is what the Annual Meetings of the AfDB scheduled to take place from May 22 to 26 in Sharm El Sheikh, Egypt, intend to demonstrate,'' it stated.
According to the statement, about 30per cent of global mineral reserves is in Africa, including 60per cent of world cobalt reserves and 90per cent of platinum-group metals.
It further said the continent contributed substantially to the world's annual production of six key minerals.
"This includes 80 per cent of platinum, 77 per cent of cobalt, 51 per cent of manganese, 46 per cent of diamonds, 39 per cent of chromium and 22 per cent of gold.
"Africa holds seven per cent of the world's natural gas and oil reserves, has more than 60 per cent of undeveloped arable land, and is home to 13 per cent of the world's population.
"Sixty per cent of its people are under 25 years of age, the youngest population in the world.
"About 75 per cent of African countries have maritime access, offering significant opportunities in the blue economy, which has a global potential of an estimated 1.5 trillion dollars if sustainably managed,'' it said.
The statement said hundreds of internationally listed junior mining companies over the years had mobilised considerable capital by promoting the value of their exploration or extraction licenses for African deposits on markets.
According to the statement, governments have often failed to harness this natural potential to mobilise resources.
It further explained that hundreds of millions of people exploited natural capital in an ad hoc manner; for instance, in the charcoal industry, which relied on an economic model of deforestation.
However, it said some countries were effectively taking advantage of natural capital. Morocco, for example, had established huge solar and wind energy plants.
" In 2022, British renewable energy company Xlinks announced the construction of a 3800-kilometre submarine cable to allow the UK to take advantage of this energy.
"Egypt harnesses the Nile River and the Suez Canal in various ways.
"The country also has the Benban solar photovoltaic power plant, inaugurated in 2018, contributing to increasing the renewable energy output to 42 per cent of the total by 2035.
"Benban is expected to reduce carbon dioxide emissions by two million tonnes annually.
"When running at full capacity, it will generate 3.8 terawatt-hours of electricity per year, equivalent to 90 per cent of the electricity produced by Aswan High Dam,'' it said.
The statement said AfDB's annual meetings would feature discussions of how Africa's natural capital could be an important financing vehicle for the continent's climate change adaptation.
It would also feature mitigation actions, Africa's green growth ambitions, and its private sector investment.
It said the discussions would feature climate change and natural capital experts, African ministers, and Bank governors.
"In addition to discussions about local content and value addition, the dialogue will also focus on trade and regional integration, infrastructure, finance and investment policies; human capital and skills development; and technology upgrading.
"In September 2021, AfDB inaugurated a new initiative to integrate natural capital into development financing in Africa.
"The meetings in Sharm El Sheikh thus provide an opportunity to review this project and its first achievements.
"The meeting also provides a platform for the host country, Egypt, to share its successes in tapping its maritime and freshwater assets,'' the statement said. (NAN)
CBN Debunks Report of Naira Devaluation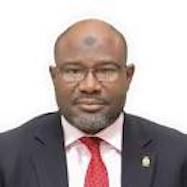 By Tony Obiechina, Abuja
The Central Bank of Nigeria (CBN), has debunked a newspaper report to the effect that it has devalued the Naira to 630/$1.
Reacting to the report in a statement on Thursday CBN Acting Director of Corporate Communications Department, Dr Isa AbdulMumin said the story was an outright falsehood.
The statement reads:
"The attention of the Central Bank of Nigeria (CBN) has been drawn to a news report by Daily Trust Newspaper of June 1, 2023, titled "CBN Devalues Naira To 630/$1".
"We wish to state categorically that this news report, which in the imagination of the newspaper … is replete with outright FALSEHOODS and destabilizing innuendos, reflecting potentially willful ignorance of the said medium as to the workings of the Nigerian Foreign Exchange Market.
"For the avoidance of doubt, the exchange rate at the Investors' & Exporters' (I&E) window traded this morning (June 1, 2023) at N465/US$1 and has been stable around this rate for a while.
"The public is hereby advised to ignore the news report by Daily Trust in its entirety, as it is speculative and calculated at causing panic in the market.
"Media practitioners are advised to verify their facts from the Central Bank of Nigeria before publishing in order not to misinform the public".
NEITI Hails Fuel Subsidy Removal, Offers Eight Strategic Considerations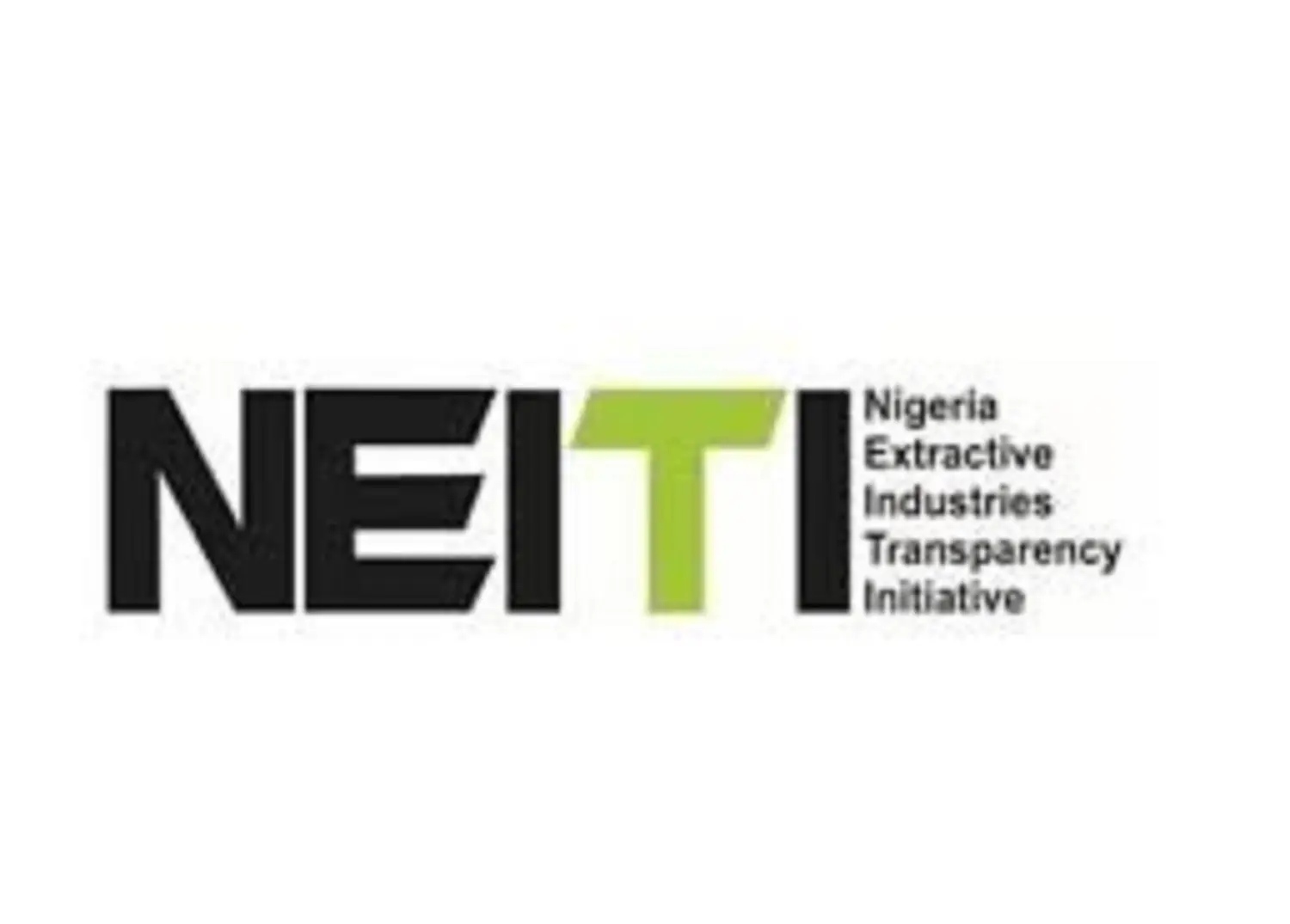 The Nigeria Extractive Industries Transparency Initiative (NEITI) has lauded the political will and sincerity of purpose demonstrated by President Bola Tinubu in removing fuel subsidy.
A statement from NEITI House, Abuja on Tuesday, described the move as a positive move by the administration to decisively implement the findings and recommendations contained in the NEITI reports.
The statement, signed by Mrs Obiageli Onuorah, the Deputy Director/Head Communications and Stakeholders Management, said bold step was required to block leakages, grow revenues and advance the ongoing reforms in the oil, gas and mining industries.
President Bola Tinubu, in his inaugural speech on Monday, said the fuel subsidy regime had ended with the commencement of his administration.
Onuorah recalled that its recommendations for the removal of fuel subsidies have remained a persistent request since 2006 given the agency's concerns about the huge financial burden that the subsidy regime imposed on the growth of the Nigerian economy over the years.
She explained that from the NEITI reports, between 2005 and 2021, the country spent $74.39 billion which translated to N13.69 trillion on subsidy.
According to the NEITI report, a breakdown of these figures showed that in 2005, the government paid $2.6 billion dollars (N351 billion) as subsidy. In 2006 and 2007, it paid $1.99 billion and $2.18 billion (N257 billion and N272 billion) respectively.
The report further pointed out that subsidy payments more than doubled in 2008 and 2010 and witnessed the highest increase ever in 2011 to $13.52 billion (N2.11 trillion).
She said a sharp decline was witnessed in the years 2012, 2013, 2014 and 2015 when it dropped to $3.34 billion (N654 billion) in 2012.
Onuorah said the decline in subsidy expenditure continued in 2016 and 2017 to as low as $473 million dollars (N154 billion) in 2017.
"The reduction was short-lived as the payments skyrocketed to over $3.88 billion (N1.19 trillion) in 2018 and 2021 to $3.58 billion (N1.43 trillion).
"By these figures, Nigeria expended an average of N805.7 billion annually, N67.1 billion monthly or N2.2 billion daily," she said.
She said the NEITI data also showed that the amount expended on subsidies from 2005 to 2021 was equivalent to the entire budget for health, education, agriculture and defence in the last five years.
Onuorah added the sum equals the capital expenditure for 10 years between 2011 to 2020.
The deputy director explained that it was during this time (2011) that fuel subsidies dwarfed allocations to all critical areas of the economy.
"NEITI 's persistent calls for the removal of petroleum subsidies were informed by the fact that the ways of funding the expenditure over these years relied more on federation accounts funds, the Federal Government and sometimes from external borrowing with negative consequences on government overall revenue profiles.
"NEITI was also concerned that the consequences of funding subsidies have resulted in poor development of the downstream sector, declining GDP growth, rise in product theft, pipeline vandalism, environmental pollution and undue pressure on foreign exchange.
"Other challenges imposed on the economy were naira depreciation, low employment generation, the declining balance of payments and worsening national debt," she said.
Onuorah said in a policy advisory released by NEITI in late 2022 to drive home the urgency to remove subsidy and resubmitted earlier in the year 2023, NEITI recommended eight steps to manage subsidy removal.
She listed the steps to include the urgency to strengthen the implementation of the Petroleum Industry Act (PIA) as a whole and not in parts.
NEITI also underlined the importance of unveiling the implementation of people-oriented welfare programmes to provide relief for the poor and vulnerable and advised on priority attention to be paid to the rehabilitation of the nation's four refineries currently ongoing.
On other policy considerations, she said government should commission a special report on actual PMS consumption in Nigeria, enforce stringent sanctions for criminal activities in the sector and conduct appropriate stakeholders' consultations, engagements and enlightenment. (NAN)
Nigerians Express Concern Over Immediate Implementation of Subsidy Removal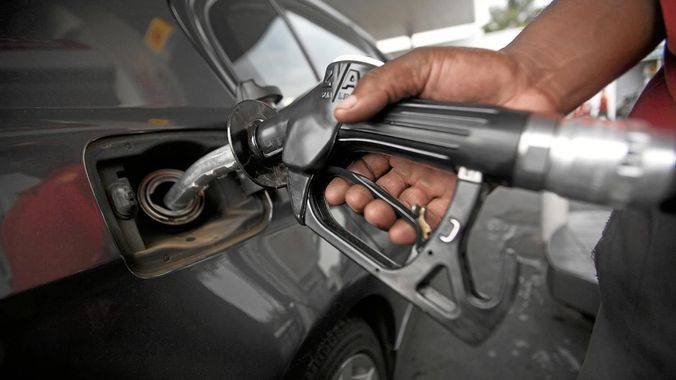 Nigerians have expressed concern over the implementation of subsidy removal in spite of President Bola Tinubu's assurance that it would not take effect immediately.
A cross section of residents of Ibadan, Oyo State, expressed their feelings on Wednesday in separate interviews in Ibadan.
Majority of filling stations in Ibadan had started selling petrol at #500 per litre as the new official price released by NNPC.
However, queues had disappeared from many of the filling stations compared to what obtained on Tuesday.
Commenting, an Entrepreneur, Mr Tobi Adeyemi, said the development was not a good one.
According to Adeyemi, the new administration should have provided some sort of respite for Nigerians considering the enormous hardship being faced by Nigerians.
"This will definitely affect prices of goods and services; from tomatoes sellers to foodstuffs; transportation, increase in fuel price and so on.
"We will all bear the brunt of it together. I only pity salary earners who are on a fixed income. Besides, I don't believe this is the right timing," Adeyemi said.
Also, a sales representative, Dr Adeyinka Adekunle, said the previous administration had budgeted for subsidy till the end of June.
"So, to me it was shocking to learn that the removal had taken effect from May 31 based on what the previous administration had done.
"Everything is sort of confusing now because of the budgetary provision for subsidy till June end," Adekunle said.
He, however, said a nation that was going to be great has to go through some teething periods.
In his remarks, an artisan, Mr Akinola Akinkunmi, said he has yet to comprehend the situation, because things were hard already and buying fuel at N500 per litre now would worsen the situation.
Akinkunmi said: "I cannot yet wrap my mind around how my business will survive; we are already struggling to make ends meet.
"With this development and absence of power supply from the distributing company, we are definitely going further down the poverty line.
"We need support for the government; we need help to survive this time," Akinkunmi said.
Another entrepreneur, Mr Demola Adedeji, said the timing was not right as the economy had been in bad shape for some times now.
"At least, some things should have been put in place before the total removal of subsidy," Adedeji said.
In his contributions, Mr Yinka Ajadi, a businessman, said that many people would go into depression as blood pressure of many Nigerians struggling to survive the situation would rise.
Ajadi said, "We can only hope for critical intervention at this time such as solving problem of power and production inputs." (NAN)