Ajimobi Loses Again as Election Tribunal Upholds Senator Kola Balogun's Victory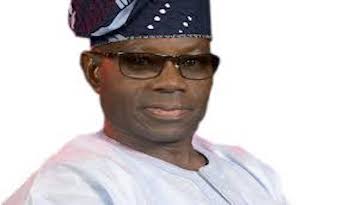 By Dele Ogunyemi, Ibadan
The petition filed by the All Progressives Congress (APC) against the defeat of former Governor of Oyo State, Abiola Ajimobi, in his bid to return to the Senate was on Tuesday struck out by the Oyo State National and State House of Assembly Election Petition Tribunal sitting in Ibadan.
The Tribunal upheld the February 23, 2019 election of Senator Muhammad Kola Balogun as the rightful winner of the Oyo South Senatorial seat at the National Assembly.

Kola Balogun who contested the senatorial election under the platform of the Peoples Democratic Party (PDP) had defeated the then sitting Governor Abiola Ajimobi of the All Progressives Congress (APC) at the polls.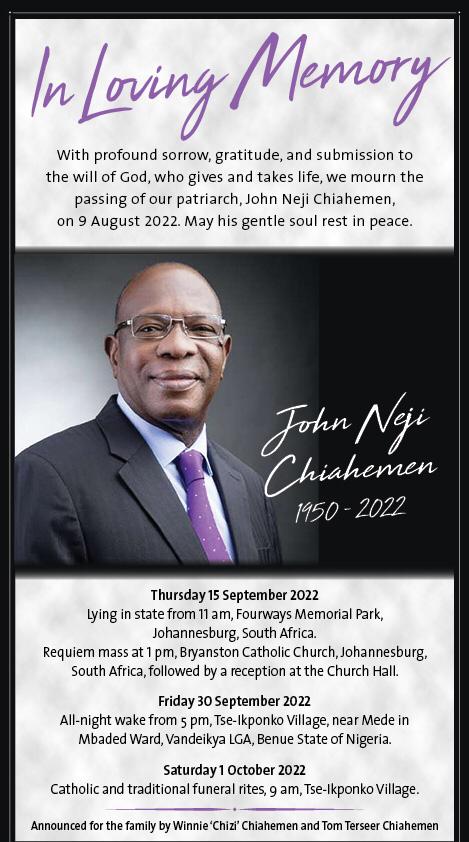 Balogun had defeated Ajimobi in 8 out of 9 local government areas in the senatorial district.
Oyo State Chapter of APC had however prayed the Tribunal to cancel election in all the 9 local government areas and order a fresh election owing to alleged irregularities in the election.
Rights Activist Decries Nigerian Migrants' Detention in Italy without Trial
A lawyer and  human  rights campaigner, Mr Lucky Aghedo, has expressed worry at the detention  without trial, of some  Nigerian migrants in Italy.
Aghedo expressed the concern in a statement in Lagos on Saturday.
He said that some Nigerian and other African migrants had been in custody in Italy over the years without trial while others had been serving long sentences.

"According to an Italian local newspaper, Gazzetta di Reggio, report on the April 27, 2022, no fewer than 36 Nigerians of Niger Delta origin, were arrested on grounds of different allegations ranging from credit card fraud to cultism, termed mafia in Italy.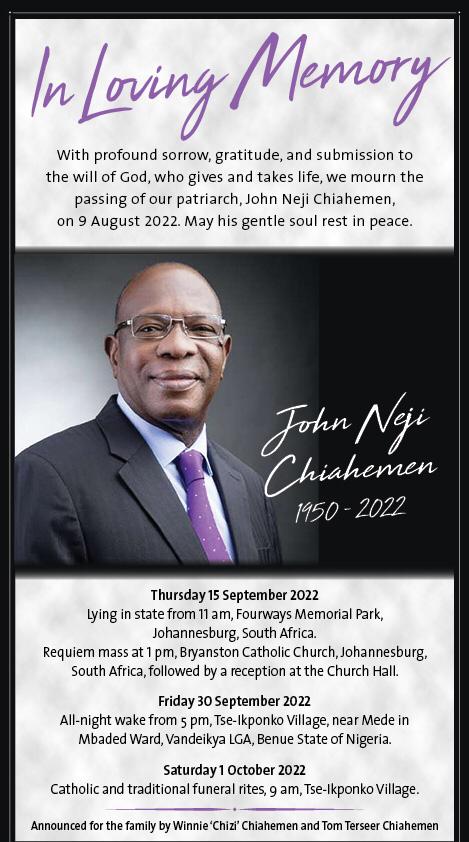 "Since this widely publicised mass and coordinated arrest, as others had previously been detained, the suspects have not been tried.
"Most unfortunately, these inmates lack a basic understanding of the language and resources for legal aid.
"Mafia cases are similar to terrorism charges, which carry lengthier sentences," the lawyer said.
He said that while some elements of criminal involvement could not be denied for some of the detainees, others were likely innocent.
"These innocent parties have regular and permanent jobs, and they may have been roped in due to certain association; hence, these cases should be judged on individual merits rather than place all suspects and detainees under one straight jacket," he argued.
The rights activist added that detaining those who might be complicit, for a prolonged period without trial, breached fundamental human rights.
He urged that in line with the European Convention on Human Rights, Article 5, Section 1 C and 3, the suspects should be tried speedily or released if there was nothing incriminating to warrant their detention.
"Prevention of crime is justification for arrest and restraint of liberties. However, there ought to be a structure for suspects to be tried conclusively within a reasonable time."
According to Aghedo, some Nigerian migrants had also since been alleged to be carrying out cultism in Italy, flashing machetes and other dangerous weapons of intimidation.
The rights activist said that Italian Government 'rained down on them with a heavy hand'.
Aghedo alleged that the system allowed some migrants residence permit, mostly through asylum process, but failed to create a systematic integration process, as obtainable in some other countries.
"Hence, many migrants resort to hawking, begging and other anti-social behaviours to the chagrin of host communities.
"One must take cognisance of the trauma and scars borne by many of the survivors of the dangerous crossings and trafficking."
The lawyer said that the survivors ought to have received counselling or therapy to heal their damaged psychology.
"It is an issue that has exacerbated most of the anti-social behaviours.
"Furthermore, Africans love merriment. These young stars are excited to make it to Europe alive, seeing it as second chance in life.
"Then, they gluttonously enjoy every vice offering such as parties and drugs. They will do all this in excess, fuelled by their youthful exuberance.
"Also, being all predominantly from the same region, along with sharing the same culture and experiences, it could be argued that they congregate in a place where they enjoy things in common: be it food, music and many other.
"Hence, it will be a miscarriage of justice to assume that whenever these individuals congregate in a place, it must be for cultism," he said.
The lawyer said that there should be efforts to separate the culprits from the innocent.
He added that the terrible experiences of the migrants, some whom crossed the Mediterranean on the same boat or were rescued from the same boat, engendered camaraderie in them.
''It is a bond that will be totally wrong to be labelled a cult."
According to him, Italy had been very hospitable to migrants over the years, but overwhelming influx of migrants eroded the kindness.
"However, these kinds of arrests, long detention and constant control and profiling, have caused tremor and fear among many.
"Since the trial is slow, it seems that detainees are tempted to take plea bargain.
"The risk is that some, out of frustration, may accept it, still risking long sentences, as they are vulnerable and negotiating from a point of weaknesses.
"Most unfortunately, the majority of these suspects are the bread winners for their families both in Italy and back home in Africa," he said.
Aghedo called on human rights organisations to work with Italian Government to find a solution to the problem, to ensure justice and equity.
"More importantly is to ensure that others eschew anti-social behaviours which hopefully, will encourage peace and harmony between the host country, the suspects and the entire migrant community." (NAN)
Supreme Court Strikes out Suit seeking PDP to Zone Presidency to South East
The Supreme Court, on Friday, struck out a suit seeking to compel the Peoples Democratic Party (PDP) to zone its nomination of presidential candidate to the South East Geo-political Zone of the country.
The court, in a unanimous judgment delivered by Justice Adamu Jauro, struck out the suit on the ground that it lacked jurisdiction to entertain the suit.
Cosmos Ndukwe, a presidential aspirant of PDP and former Deputy Speaker, Abia State House of Assembly, filed the suit against his party.

He had prayed for an order to compel the PDP to uphold its zoning and rotatory policy.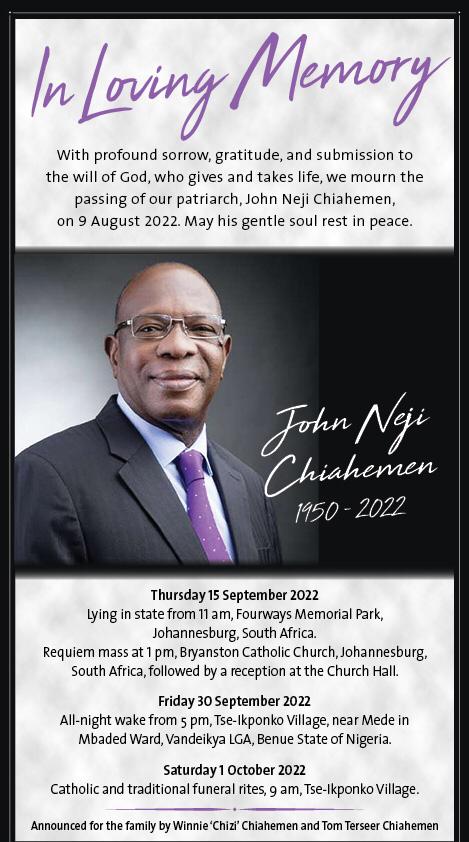 Ndukwe, specifically, sought for order of the court to compel the PDP to zone the nomination of its presidential candidate to the South East Geo-political Zone.
However, Justice Jauro held that the suit was not justiciable on the ground that the nomination of candidates for election is an internal affairs of political parties.
(NAN)
Copyright: Musician Marioghae-Mbanefo Sues Airtel for N350m
Musician Veno Marioghae-Mbanefo on Friday prayed a Federal High Court to declare as unlawful, alleged unauthorised use of her 1985 hit song – Nigeria Go Survive – by Airtel Nig. Ltd.
Newsmen report that Marioghae-Mbanefo, through her counsel, Mr Rockson Igelige, is claiming a cumulative sum of N350 million in damages against Airtel for alleged infringement of her copyright.
The suit is before a Federal High Court in Lagos State.

The plaintiff is seeking a declaration that use of the song by Airtel for promoting its business to subscribers, without naming her as the owner, is a breach of her right under Section 12 of the Copyright Act.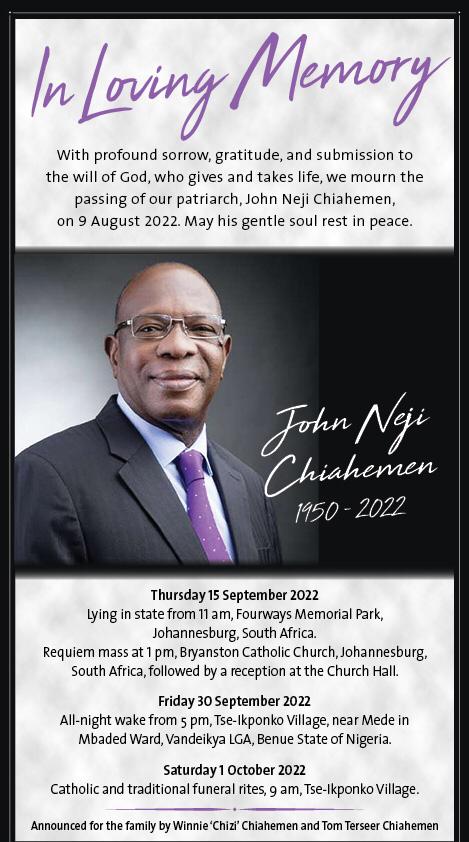 She also seeks a declaration that Airtel's use of her song in showcasing its products and services to its subscribers without her consent, licence or authorisation, constitutes an infringement of her copyright.
She is praying for the court's order awarding N200 million as general damages against Airtel and N50 million as damages for alleged violation of her statutory right under Section 12 of the Copyright Act of 2004.
The plaintiff also seeks award of N100 million against Airtel as aggravated damages for alleged infringement of her copyright.
She is seeking an order of perpetual injunction restraining Airtel, its agents, servants, privies, or successors-in-title from further broadcasting, publishing, transmitting or using the song for advertising, telemarketing and promotional purposes without her consent.
The plaintiff also prays the court to direct Airtel to remove the song from its list of songs for advertising, business, telemarketing or promotional purposes.
The plaintiff also seeks any other order that the court may deem fit to make under the circumstance.
Newsmen report that a date is yet to be given for hearing of the suit. (NAN)