Argentina Rest Messi for World Cup qualifiers
Paris Saint-Germain star Lionel Messi, who recently recovered from a COVID-19 infection, was yesterday left out of Argentina's squad for World Cup qualifiers against Chile and Colombia, with the twice former winners already qualified for Qatar 2022.
Argentina will play Chile in Santiago on January 27 and Colombia at home on February 1 with both opponents still in contention to qualify for the tournament.

Messi contracted the virus while on holiday in his hometown of Rosario in Argentina in December.
On January 5, PSG announced that Messi, who joined them from Barcelona last year, was back in France after testing negative.
This week, the seven-time Ballon d'Or winner and Argentina captain was back in full training for the French club.
He missed the French Cup match against Vannes and two league games, the 1-1 draw with Lyon and last Saturday's 2-0 defeat of Brest.
In all, Messi has missed 10 league matches since his arrival at PSG in August, and will make his first appearance of 2022 on Sunday against Reims.
Messi is the only one of his fellow Argentine PSG teammates not to be called up for the qualifiers, with winger Angel Di Maria and midfielder Leandro Paredes among the squad announced by Coach Lionel Scaloni.
There were few changes to the 27-strong squad, with Christian Romero of Tottenham out injured, and only two Argentine club players, both from River Plate: veteran goalkeeper Franco Armani and forward Julian Alvarez, who was voted the South American Footballer of the year in 2021.
Eight Medical Staff Face Trial for Maradona's Death
Eight medical personnel will stand trial for alleged criminal negligence in the death of Argentine football legend Diego Maradona, according to a court ruling made public yesterday.
No date has been set for the trial of the eight over Maradona's death in 2020, which prosecutors say was due to "omissions" by his caregivers who abandoned him "to his fate" during home hospitalisation.

Maradona died aged 60 in 2020 while recovering from brain surgery for a blood clot, and after decades of battles with cocaine and alcohol addictions.
Neurosurgeon and family doctor Leopoldo Luque, psychiatrist Agustina Cosachov, psychologist Carlos Diaz, medical coordinator Nancy Forlini and four others including nurses were placed under investigation.
Prosecutors have asked that they be tried for negligent homicide.
They claim mismanagement by the team had placed the football legend in a "situation of helplessness".
The accused risk sentences ranging from eight to 25 years in prison.
According to the prosecutors, the defendants "were the protagonists of an unprecedented, totally deficient and reckless hospitalisation at home", allegedly responsible for a "series of improvisations, management failures and shortcomings".
Maradona is widely considered one of the greatest footballers in history.
FG Plans C'Wealth Games Closed Camping for Athletics, Boxing, Eight Others
By Idris Umar, Abuja
The Federal Ministry of Youth and Sports Development, has concluded arrangements for the closed camping of athletes in the 10 sports federations that will feature at the 2022 Commonwealth Games to be held in Birmingham, England from July 28 to August 8, 2022.
The sporting federations are Athletics, Boxing, Judo, Para Athletics, Para Powerlifting, Para Table Tennis, Table Tennis, Weightlifting and Wrestling.

In a statement by the Director Press and Public Relations in the ministry, Mohammed Manga, and made available to newsmen in Abuja yesterday, said the closed camping will begin from July 9, 2022 till the commencement of the Games.
The statement added that athletes will be camped in Abuja, Lagos and Yenagoa.
"Thus, effective July 9, 2022, the Federations closed and open camps will dovetail into the Ministry's preparations," the statement read.
MTN Junior Tennis Championship Top Seeds Record Easy Wins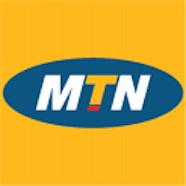 By Orkula Shaagee, Abuja
Nigeria's top two juniors in the Boys 16 category, Seun Ogunsakin and Mubarak Ganiyu, posted easy victories in their second group matches yesterday to make their semifinal placement all but assured.
Seun Ogunsakin from Ekiti took the centre court against Sinclair Okah from Lagos and completely dominated the match to win 9-3.

Mubarak also put up an even better performance, showing a very high level of concentration and skill to beat Daniel Ibrahim 9-0.
In the Girls 12, the fight for the top two spots leading to the semifinals featured Lorelay Holzendoff from Benin and Favour Okon – James from Akwa Ibom. Holzendoff, born by a German-Nigerian couple won the one-sided but very entertaining match 9 – 0.
The final group matches, which will lead to emergence of semi-finalists will take place Thursday starting 10 am.
The tournament, which is run by the International Tennis Academy is scheduled to end on Saturday, with a grand finale starting at 1. pm at the Lagos Lawn Tennis Club, Race Course.