BBNaija: Modella, Chizzy, Kess, others Nominated for Eviction
Chizzy, Daniella, Kess, Modella, Pharmsavi, Amaka and Groovy are the housemates up for possible eviction in the ongoing Big Brother Naija, "Level Up" edition.
The housemates were nominated for eviction on Monday by Eloswag, the new head of house for week four.
Eloswag, who gave reasons for his nominations, said he picked Chizzy because of his attitude toward level 1 housemates.

He said he chose Daniella because he felt she was no longer comfortable on the show after her "lover", Khalid, had been evicted on Sunday.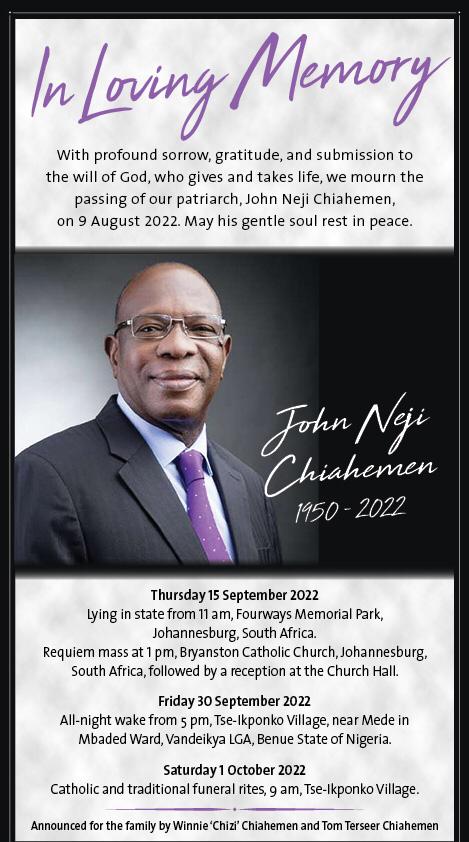 According to him, Modella and Pharmsavi were nominated because he wanted to examine the strength of their fan base, while he feels Kess wanted to go home, probably because he is married.
Biggie, the coordinator of the show, said that the nominated housemates were not allowed to campaign for votes as the voting portal opens.
He announced the tail of the house as Phyna, who had the worst performance during the head of house task.
According to Biggie, she is expected to speak in alien and sign languages at specific period during the week.
Newsmen report that Modella joined the show as a fake housemate while Chizzy is one of Big Brother's riders. Both housemates have extended immunity from evictions.
The winner of this year's edition will go home with a grand prize of N100 million — the highest ever since the inception of BBNaija. (NAN)
2022 AFRIMA: Public Voting Starts Sept. 25 – Organisers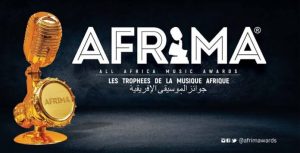 The voting portal for the 2022 edition of the All Africa Music Awards (AFRIMA) will be opened on Sunday, Sept. 25 at 21:00 (CAT), to the public.
Mr Mike Dada, AFRIMA's Executive Producer, disclosed this in a statement on Friday.
Dada said the voting was to globally decide the winners of each of the 39 award categories.
He encouraged African music lovers to vote intensively using the voting portal live at www.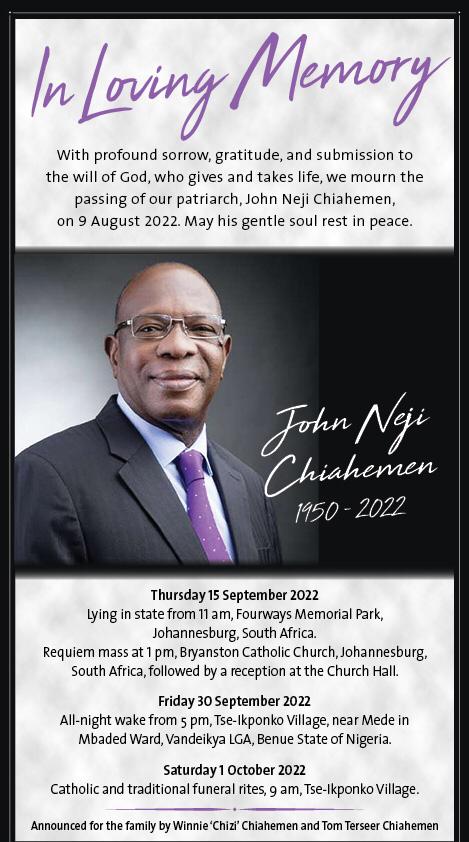 afrima.org, before the it closes on Dec. 10, eve of the awards.
He said that the voting process would be audited by the international auditing firm, PriceWaterHouseCoopers (PWC)
According to him, the voting process can also be found on the website, as well as AFRIMA's social media, instagram/TikTok – @Afrima.official; Facebook – Afrimawards.
"More like it did at the AFRIMA 2021 edition, the PWC, which has audited other major global awards including the Oscars, will audit the voting portal, collate the votes and present them at the awards.
"AFRIMA's core values of FACE IT – Fairness, Authenticity, Creativity, Excellence, Integrity and Transparency remain at the heart of our operations.
"With PWC, we are further reinforcing these value drivers, ensuring that we remain as inclusive, credible and authentic as always," he said.
Dada noted that the awards body remained the ultimate recognition of African music globally, also serving as a muse to other award bodies across the continent.
"We are not oblivious to the fact that there are some other award bodies that copy our nominations every year.
"As the ultimate recognition of African music, globally, we are a source of inspiration to both music gatekeepers and music lovers across the entire industry.
"AFRIMA continues to blaze the trail in celebrating African talent and developing our creative ecosystem, and this year's edition is a step further in that direction," he said.
On her part, the African Union Commission's Head of Culture, Mrs Angela Martins, encouraged music lovers to vote decisively and objectively.
She said, "We have done our part, It is left to you the fans to now decide your winners.
"Remember that these categories are highly competitive and are based on merit. Let your votes help the best person(s) emerge as champion."
Recall that the list of nominees were unveiled globally, recently, revealing a total of 382 nominations across all 39 categories.
The nominations, which have been greeted with positive acclaim across the world, are the fruit of a rigorous 10-day adjudication held by AFRIMA's 13-member jury, in July.
Also, only entries within the validity period of Aug. 20, 2021 to Aug. 5 were considered for nomination for 2022 awards.
The 2022 AFRIMA will be held from Dec. 8 to Dec. 11, a special announcement will also be made on the host country and location for the awards, on Sept. 30.
The AFRIMA awards ceremony will feature a four-day fiesta of music, glitz, and glamour aimed at celebrating Africa, recognising talents and expanding the economic frontiers of the culture and creative industry on the continent.
The event is scheduled to commence with the welcome soiree, followed by the AFRIMA Music Village, the host city tour, Africa Music Business Summit, and the exclusive nominees' party and concluded with the live awards ceremony broadcast to over 84 countries around the world.
African music lovers can take part in the events on social media, live stream on the AFRIMA website at www.afrima.org and visit the social media platforms (IG/TikTok – @afrima.official; Facebook – Afrimawards; Twitter – @afrimaofficial; LinkedIn – AFRIMA).
They can watch the event coverage by tuning in to their local and cable TV providers.
In partnership with the African Union Commission, AFRIMA is a youth-focused music platform that recognises and rewards the work and talents of African artistes across generations.
AFRIMA primarily stimulates conversations among Africans, also the rest of the world, especially on the potential of the creative arts for fostering real human enterprise, as well as contributing significantly to social cohesion, and sustainable development in Africa.
The programme of events is in line with the AU Agenda 2063 which outlines Aspiration 05 as the development of the arts and culture sector including its cultural and creative industries, to boost the development of the continent. (NAN)
Musical Artist worries over Effect of Piracy on the Industry
A fast rising musician Akinwande Olugbenga says the negative effect of piracy on the music industry in developing countries like Nigeria is huge.
Olugbenga, whose stage name is Timo (THETIMO) said this in a telephone interview with reporters in Abuja on Saturday.
The singer, who is also a songwriter with about 20 songs, one album and one Extended Play Record (EP) to his credit, said artists never got commensurate reward for their labour.

The singer, who released a power-packed EP with six tracks called "THE PRAYER' on Sept.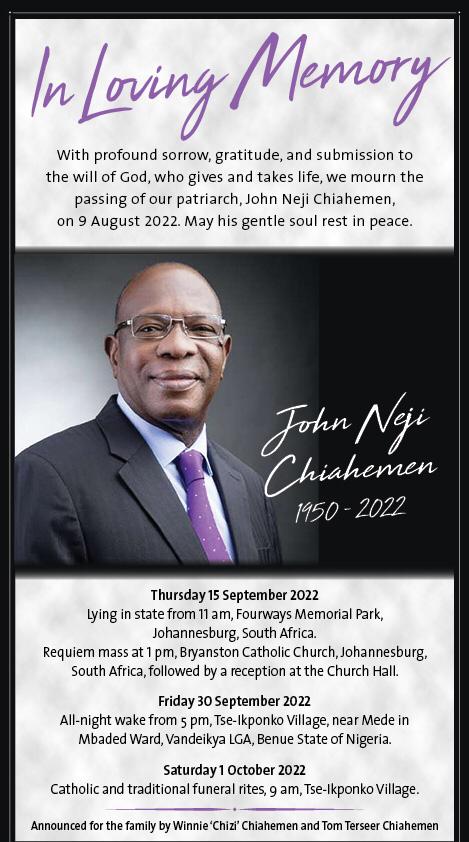 3, said piracy or intellectual property theft was thriving in developing countries due to various factors.
According to him, many people in developing countries face the challenge of not being able to afford data, face epileptic power supply among others, and would prefer to get content from the cheapest means possible.
He said to tackle piracy, artists should explore digital streaming stores like Apple Music, Spotify, Tidal, Amazon, and Deezer among others.
He said the stores help to fight theft because they have songs copyrighted on behalf of singers to protect their intellectual property.
The singer said, "If every artist uploads on these platforms and he or she is assured that the people will find their works there, then piracy will be reduced over time.
"However, people, particularly in developing countries would prefer to download songs than stream online due to cost of data and epileptic power supply among other reasons.
"In view of this, uploading songs on these very good and international platforms becomes counterproductive.
"The challenge is that your audience is waiting to download your songs on blogs and then you limit it to streaming platforms.
"So, the people must earn enough to be able to afford to consistently buy data and also subscribe regularly on these streaming platforms," he said.
Olugbenga said that patronising the likes of Amazon was no mean feat particularly for upcoming artists either.
He said, "artists need to earn enough to be able to patronise streaming platforms because uploading on digital platforms is not so cheap."
The singer, who came into limelight when he released his first single in September 2016 with a song titled "Mogbéoga (I acknowledge You)", said another worriesome dimension to piracy, was digital piracy.
According to him, digital piracy is simply the online version of conventional piracy.
He said that this version of piracy involved singers paying to upload songs on blogs while the blogs run advertisements and make money from the traffic from downloading the songs, yet artists get paid nothing.
"In a developing country like Nigeria, this is the order of the day until the artist is big enough to do without blogs.
"Even at that, the people are waiting for songs on blogs, so, many bloggers will go get the adulterated versions of songs to supply to them on blogs.
"For instance, I was on a group created by one of my senior friends called praise and worship group where he daily posted songs to bless the members.
"I had to leave because I get hurt that people's intellectual properties are being broadcast without prior consent nor remuneration.
"It is a major problem but come to think of the publicity it brings, it appears as a necessary evil," he said.
He called for adequate sensitisation on the part of the artists, bloggers and the audience at large on the dangers of piracy.
He also said that there was the need to alleviate poverty, saying it was a major factor responsible for intellectual property theft.
Speaking on his genre of music, Olugbenga said he does more of inspirational songs with unique messages to enrich people while making them recognise the blessings of God around them.
"My purpose is to be a blessing to my world.
"I sing as the Spirit of God inspires me and I believe He can inspire me to address issues in our world like politics, war, crime, juvenile delinquency, love, joy and many others.
"I am not stuck with gospel music, so, if He gives me a song that does not fall within gospel classification, I will go ahead and sing it.
"I will not put it aside in the name of "I am a gospel singer". For instance, He gave me a song titled SISE (Work) some time ago.
"It is a folk song that encourages people to work hard and smart while discouraging competition and hatred.
"For instance in the song I said, "you are your own competition" not others around you.
"I am sure the song is totally in sync with scripture but it is not a gospel song."
On what inspired him to take to singing, Olugbenga said, "it all started when I was 18 years old in Ibafo, Ogun State."
He also spoke on how challenging it was for upcoming artists across the globe to get endorsements, record labels and platforms.
He, however, expressed optimism that the industry particularly in Nigeria would continue to impact lives positively.
"We find Nigerian creatives on all platforms within and outside the country doing amazing works.
"We also have young Nigerian singers travelling to Dubai, UK, U.S., Canada and other countries to perform which is mind blowing.
BBNaija: Phyna becomes Head of House for Week 8
Big Brother Naija Season 7 housemate, Phyna, has emerged head  of house (HOH) for week eight.
Biggie, the coordinator of the show, announced this after the HOH games at the arena on Monday.
He said Phyna had become immune from nominations for possible eviction by fellow housemates and would be rewarded to stay at the HOH luxury lounge during her reign.

Phyna picked fellow housemate, Groovy, as her deputy, whom she would share the HOH luxury lounge with.
Newsmen report that Phyna becomes the second female housemate to emerge HOH.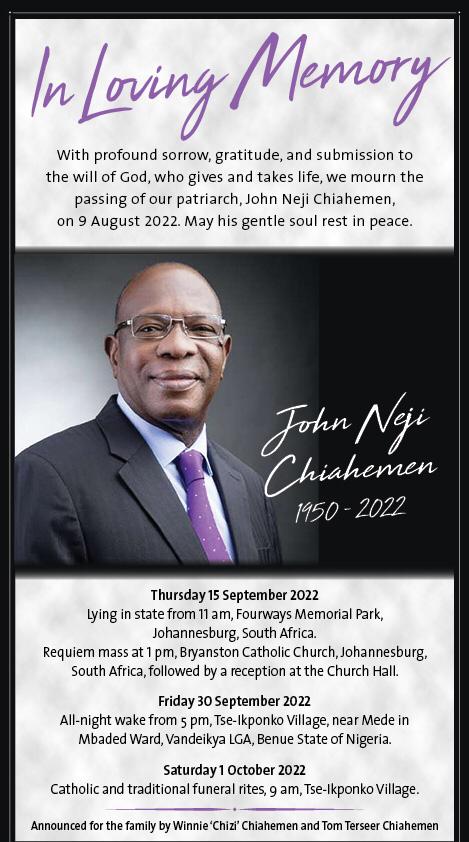 Another housemate, Rachel, emerged the tail of house for the worst performance during the HOH games. Biggie said her reward would be communicated to her soon.
11 real housemates are  currently on the show, bidding for the grand prize of N100 million, while Rachael and Chizzy , who are Biggie's "Riders", will remain in the BBNaija house until the last day.
(NAN)