Benue Sets Up Transition Committee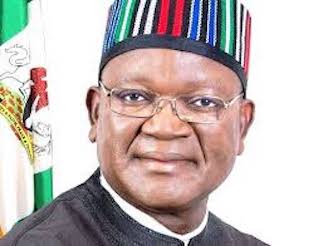 From David Torough, Makurdi
Following the just concluded Governorship election, the Benue State Government has set-up a transition committee that will prepare for the handover to the incoming administration on May 29, 2023.
Governor Samuel Ortom who presided over the State Executive Council meeting held yesterday, at the Benue Peoples House, Makurdi announced the composition of the committee.
The transition committee is headed by the Secretary to the State Government, SSG, Prof.
Tony Ijohor, SAN with all members of the State Executive Council as members.
The Director of the EXCO, Bartholomew Ageraga, will serve as Secretary of the Committee.
"The Committee is expected to come up with its report within three weeks,"Ortom said
On last Saturday's Governorship and State Assembly elections, Governor Ortom blamed the security agencies for militarising the election in the state.
He recalled how people were intimidated and tortured and in some places killed by the security deployed by the Federal Government.
He said the party was studying the outcome of the election results as announced by the Independent National Electoral Commission and would soon make its position known to the public.
Ortom urged the people of the state to remain peaceful, adding that his administration remained committed to the cause of peace.
Mbah: NYSC Certificate Saga Threat to National Security – LP
By Jude Opara, Abuja
A Labour Party( LP) affiliated group – Labour Party Coalition for Good Governance has raised the alarm over what it described as desperate moves by the Enugu State Governor, Peter Mbah over the fog surrounding his discharge certificate from the National Youth Service Corps (NYSC).
The group warned that if not checked, Mbah's moves posed a national security threat, just as it was cable of destroying a major national institution such as NYSC.
Spokesman of Coalition, Ken Asigwa, in a Press conference in Abuja, said it was a grave concern that Mbah was adopting unorthodox tactics to cover the allegation of certificate forgery and thereby keep himself in office.
The specifically alleged that Mbah was "shopping in a desperate attempt to illegally keep himself in power" in direct reference to court cases initiated by the Governor in Abuna and Enugu with intent to secure judgment that would stop the NYSC from proceeding with the injuries into his discharge certificate forgery allegation.
"You may recall that the newly sworn-in governor of Enugu State, Peter Mbah, has been on a voyage of forum shopping in a desperate attempt to illegally keep himself in power.
"It is this desperation that has led him to different courts in both Enugu and Abuja, where he has made efforts to procure black market judgements to forestall the inquiry into how he procured the fake NYSC discharge certificate that he parades.
"In one of such desperate moves by Mbah, he made attempts to gag the NYSC by getting a pliant judge to issue him with a black market order that sought to abridge and erode the powers of the Enugu State Governorship Election Tribunal and the NYSC, constitutionally created bodies, from carrying out their statutory and constitutional functions.
"Since the revelation by the NYSC and its Director-General that the newly sworn-in governor of Enugu State, Mr. Peter Mbah, parades a forged NYSC discharge certificate, the governor has launched a syndicated campaign of calumny against the NYSC and its Director-General.
"At a time when the NYSC is celebrating 50 years of unblemished existence and service to Nigerians, Peter Mbah should be restrained by all well-meaning Nigerians before he destroys that revered institution.
"The above exhortation is vital given that the governor, like a bull in a China Shop, has a litany of inglorious past records of a penchant for the destruction of revered institutions of government," Asogwa alleged at the press conference.
"You may recall that shortly after the exit of Peter Mbah as the Commissioner for Finance, Enugu State in 2007, the State Ministry of Finance office was gutted by fire in some circumstances that bore the imprimatur of an orchestrated plan designed to destroy evidence.
"Also kindly remember that when Chimaroke Nnamani, the former governor of the State, was charged with corruption, Mbah's name was initially included by the EFCC after some rigorous and painstaking investigations that revealed that he had a case to answer in the mindless plundering of the State between 1999 and 2007.
"As a result, a 31-count charge was preferred against Mbah and his co-accused by the EFCC at the Federal High Court, Lagos. "However, how Mbah's name was thereafter surreptitiously left out in the course of the prosecution still baffles the Enugu people.
"Again, during the fuel subsidy probe of the Jonathan administration, Peter Mbah and his Pinnacle Oil were invited by the House of Representatives ad-hoc committee on the probe of the fuel subsidy regime of that administration. Enugu people, to date, still consider how Peter Mbah eventually wriggled out of that probe as one of the wonders of this world.
"Currently, Peter Mbah is back in his elements, trying to destroy both the judiciary and the NYSC in a desperate bid to foist himself on the Enugu people who rejected him at the poll" the Group further alleged.
"In taking you back to memory lane, you may recall that Mbah's NYSC saga blew open after the NYSC's response to a Freedom of Information inquiry by a law firm into the validity of the discharge certificate Mr. Mbah submitted to the INEC.
"When the NYSC responded and repudiated the certificate, a non-governmental organization brought a direct criminal complaint of forgery of the NYSC Certificate against Mbah at the Zone 6 Magistrate Court.
"The court thereafter ordered the AIG Zone 7 to carry out an investigation on the authenticity of the said NYSC Certificate. The AIG, on his part, wrote to the NYSC to confirm the authenticity of the said NYSC Certificate.
"As can be gleaned from court filings made by the NYSC in response to Mbah's suit against the Corps, it is evident that the NYSC had long responded to the Police inquiry by sending a letter that equally repudiated the discharge certificate to the office of the Inspector General of Police.
"Why the police have chosen not to respond to the Wuse Magistrate Court's order still bears the hallmark of Mbah's pattern of comprising every institution.
"Having set the above tone, we wish to forewarn Nigerians as follows:
"The implication of allowing Peter Mbah to destroy the NYSC, the way he had in the past destroyed other institutions of government, is that going forward, issuing authorities in Nigeria will no longer be the authority saddled with the responsibility of confirming the authenticity of certificates issued by them.
"For the straight understanding of Nigerians, the import of the dangerous game Peter Mbah is playing with his NYSC discharge certificate saga is that in the unlikely event that he succeeds in getting the court to validate his non-existent NYSC discharge certificate, all that is required by anyone is to go to a business center to forge certificate, or is to go to court to get an order validating the certificate and that way the certificate would be accepted as being authentic, irrespective of such certificate having not been issued by the appropriate issuing authority.
"We, therefore, urge Nigerians not to stand by and allow one desperate fellow to destroy the integrity of a national institution that has served Nigeria well since 1973," the Group warned.
It said the NYSC needed "collective protection" from those it described as "desperate power scavengers" who acquired notoriety for the destruction of anything that stood in their while pursuing their ambition.
Tribunal: Atiku Accuses INEC of Blocking Access to Documents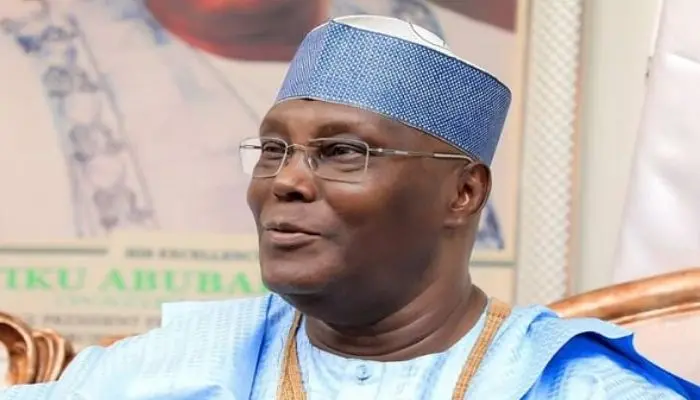 The legal team of Atiku Abubakar, presidential candidate of the Peoples Democratic Party (PDP), yesterday said it was denied access to electoral documents by the Independent National Electoral Commission (INEC), despite paying N6 million.
The team is requesting the documents as exhibits, to tender before the presidential election petition tribunal, to prove its case against the victory of President Bola Tinubu in the last election.
Eyitayo Jegede, lead counsel to Abubakar, told the five-man tribunal yesterday that INEC's refusal to provide the documents is frustrating the PDP candidate's case.
Jegede had sought to tender results from 10 out of 21 LGAs in Kogi state to prove the former vice-president's case against Tinubu.
The LGAs whose results were sought to be tendered are Ankpa, Dekina, Idah, Ofu, Olamaboro, Yagba East, Yagba West, Kabba-Bunu, and Igalamela Odolu.
Jegede said the team had to subpoena INEC officials to provide the required documents before the tribunal.
However, Haruna Tsammani, chairman of the tribunal, said the court would have difficulty marking and numbering the documents as exhibits, adding that it was insensitive to tender such sensitive documents piecemeal.
Jegede sought adjournment of the case to enable his team to get the required documents from INEC.
The commission, represented by Abubakar Mahmoud, did not object to Jegede's request for adjournment.
Also, Wole Olanipekun, Tinubu's lawyer and Lateef Fagbemi, counsel to the All Progressives Congress (APC), did not oppose the request for adjournment of the case.
Tsammani subsequently adjourned the case to June 7.
Tinubu, the standard bearer of the APC, was declared the winner of the February 25 election with 8,794,726 votes.
The outcome of the election is being challenged by Abubakar and Peter Obi, flagbearer of the Labour Party (LP).
Court Dismisses Suit Against Tinubu over 25% FCT Votes
A Federal High Court in Abuja has dismissed the suit filed by five residents of the federal capital territory (FCT), who sought to stop the inauguration of Bola Tinubu as president.
Inyang Ekwo, the presiding judge, yesterday, ordered the lawyer representing the five residents to pay the sum of N10 million each to the attorney-general of the federation and the Chief Justice of Nigeria (CJN).
Ekwo held that the plaintiffs have no locus standi to file the suit.
The presiding judge also said the suit can only be filed at the presidential election petition tribunal and not the federal high court.
The plaintiffs had averred that Tinubu failed to secure at least 25 percent of votes cast in the FCT.
The suit marked FHC/ABJ/CS/578/2023 was filed on April 28.
The plaintiffs — Anyaegbunam Okoye, David Adzer, Jeffrey Ucheh, Osang Paul and Chibuike Nwanchukwu — sued for themselves and on behalf of other residents and registered voters in the FCT.
They had asked the court to determine "whether or not the person who is to be elected president of the federal republic of Nigeria, and consequently administrator of the FCT through the Minister of the Federal Capital Territory and the Federal Capital Territory Development Authority, on the first ballot is required by section 134(2)(b) of the Constitution to obtain at least 25% of the votes cast in the FCT".
The plaintiffs also wanted a declaration extending former President Buhari's tenure, while also asking the court to set aside the certificate of return issued to Tinubu and restrain the CJN and any other judicial officer from swearing him in.
Japa Syndrome: Reflection on the Current Situation – Dr. Emeka

In light of the soaring cost of living as a result of petroleum products' hike in price and other economic woes, many Nigerians have embarked on a quest to leave the country in search of greener pastures abroad. In this interview with Prosper Okoye, the news editor of DAILY ASSET, migration expert Dr.
Emeka Obiezu discusses the intricacies that drive the Japa syndrome. Dr. Emeka, who is also the Chairman of the Civil Society Migration Network (CSOnetMADE), sheds light on the realities surrounding Nigeria's migration landscape.
DAILY ASSET: Japa has become a daydream for most people.
How has this impacted migration in Nigeria?
Dr. Emeka Obiezu: It is evident.
The entire migration trend revolves around sustaining one's livelihood and fulfilling their dreams. We refer to this as the driving force behind migration. The primary reason people leave or desire to leave is because they are living in an unfavorable environment and they believe that another place offers better prospects and the fulfillment of what they lack in their current situation. Nigeria has consistently witnessed a migration trend driven by economic motives, such as the lack of opportunities, unemployment, job insecurity, and even threats to personal safety and property. This is not unique to Nigeria; it is a common feature in migration trends worldwide. Out of the 281 million international migrants, 169 million are labor migrants who move primarily due to economic reasons. This means that there are either no immediate job prospects or their current employment is unsatisfactory or lacks job security. It could also involve changing jobs that motivate their move. The trend suggests that if the economic conditions in their home country improve, the migration curve will decline. However, if the opportunities remain stagnant, the graph will also remain stable, and if the lack of opportunities increases, the migration outflow will rise accordingly. Therefore, the concept of "japa" is merely a way of encapsulating the prevailing economic conditions in Nigeria and the lack of opportunities that drive the migration curve upward. Although there are other factors involved, they are intertwined. For instance, the anticipation of the outcome of the 2023 election has already instilled fear and anxiety, leading to uncertainties about the future for many Nigerians. This intensifies the desire to find a better place before the situation worsens or they become trapped here. Unfortunately, the outcome of the election did not improve matters. The implications of the political landscape reverberate through the economy. As you can see, even someone who had no prior plans to travel suddenly wants to leave this week, as the resources they have, including transport fare, are no longer sufficient. This has a ripple effect on every other aspect of life.
DAILY ASSET:
What could be the implication of this trend?
Dr. Emeka: There are so many things that could come out of it. One is to look at it in terms of nation-building. If we have a high percentage of workforce outflow, then it would adversely impact the nation-building of the country in terms of jobs and quality of job. What is really disheartening is that the rise in the flow rate is higher for skilled workers and professionals. Like I heard one of the doctors' associations demanding the new president to declare a state of emergency in the health sector, and that is just them. The labour union is on the street, and so many other sectors are also crying of losing their best. One of the presidential candidates use the term from consumption to production, so I don't know if the skilled work population leaves whether we would achieve production against consumption. Well, the one sitting now did not campaign on that, so that may not be his concern. There is always a flip-up from the other end, Nigeria benefits so much from the diaspora engagement. We hope, this is a question of hope because diaspora remittances translate to the desire of the diaspora to contribute to nation-building and the availability to do that. We have had a good report in terms of how our diaspora is interested in giving back to the community, and so if we still maintain over $23 billion as our inflow from our diaspora, maybe this number of people that are going out may increase that poll in terms of higher remittances coming back home. If the diaspora also ventures from their different field it can also reflect in nation-building in such a way that it does amount to a complete loss.
DAILY ASSET: How would you evaluate the Nigeria Migration System?
Dr. Emeka: Our lives as migrants and actors of migrants are characterized by dynamics. We live in the moment; in other words, today speaks for itself. Not that we have cut off completely from our past, but we use today to judge how the past was utilized well, and whether the present is active enough or the future is venturing at all.
Having been in the migration sphere in the last few years, I could, in fairness, identify progress in the management of migration in Nigeria. In other words, there are more conscious efforts by actors to come together. The coming together of different stakeholders to think through what could be the best options for situations around is helping us to gain more insight and experiences from people who have worked in different spaces of migration outside our own space. It also helps us to squarely address the issues at hand. Nigeria has also come up with instruments to help in the management of migration. The policies that were made before 2018 are being reviewed, and some action plans have been developed for their implementation. Some have even gone a step further by establishing memoranda of understanding and operating procedures that would guide implementers. Migration governance instruments are a key element in managing migration. When we have all those instruments that we can fall back on, it helps both the implementers and the advocates to have something to refer to, either to push for more things or to measure what has been done. So, in that direction, I would say yes we have made progress. But, have we done enough to say that we have our migration issues under control? Not yet. I think what needs to be desired in that direction is what I call committed ownership of the migration issues in terms of framing the question, designing the plan, and following through with the implementation. Somehow, it would be fair to say that our migration governance is reactive. The reason I say that is because what we do now is spurred by what others do, particularly international partners, either governments or international organizations, who raise issues and we follow suit. For instance, the major trend in migration governance up until now has been the issue of return, readmission, and reintegration. This is because the Western world is trying to clean their environment of what they call unwanted persons, that is, migrants who are in irregular status. Because they want to push them away, they get in touch with us saying they want to return our people and ask what they should do to accomplish that. Then we tell them to design a package that when they come back, it will help them reintegrate into economic activities and others. They buy into it for their own interest and begin to design various projects and programs around it. That is what we have been pursuing for a number of years now, which is why I can say that it is reactive. Another reactive aspect of it is when our people are stuck in Libya or some other place, and then we rush in to see what we can do about it. However, we could have taken proactive migration governance that looks at the development issues that are the root causes of this movement. We have not done enough because it requires political will, which has to translate into the financial budget. We have experts who design policies, but they end up in the political space because there is no political will to implement them. Somebody says political will is simply defined as putting your mouth where your money is or putting your money where your mouth is. In other words, if I say this, there is something to back it. I would want to see an intentional act done by Nigeria's migration governance, to say in the next quarter, we are going to do intentional advocacy or policy that will align with the government's national development policy plan to say, "Do this or do that," and we can observe the number of people it would help prevent from migrating. For instance, we can consciously create specific job opportunities targeting demographics that we know are prone to migrate and provide them with those opportunities. By doing so, we can assess how many would benefit from it and how many would choose not to leave. If we begin to implement such measures, we can say that we are holding our migration governance to a radical, proactive approach that allows us to design it instead of merely following the fallout from other places.
DAILY ASSET: There appears to be a deliberate effort by certain countries to keep Nigerians away from their country. What are your thoughts on this? And how can one leave wisely, as you always advise?
Dr. Emeka: I can explain that with a simple example. If you want to visit a friend, what would be the wise thing for you to do if I ask you that question?
DAILY ASSET: I don't answer questions (chuckles).
Dr. Emeka: Alright. The wise thing to do is to call up your friend and confirm if they are available. Then the person will inform you how to get to their house and any specific instructions, such as having dogs in the house and how to ensure they don't come after you. You would also discuss the duration of your visit and the purpose of your visit. All these details should be discussed and agreed upon before you embark on your journey. That is the right way to visit someone, even if it is a family member.
Migration is a human right for every person. You can move whenever and for any reason you want to move. However, entering the place you are going to is also the human right of another person. They need to know who is coming, what they are coming to do, and how long they intend to stay. Therefore, for this action to be completed, there must be a relationship between the person who is moving and the person receiving them. That is why we advise that the wise way to move is to obtain all the necessary documents that will enable the migrant to do so legally and safely.
So, how do you begin? Firstly, you need to identify yourself by obtaining a passport. With your passport, let's say you, as a Nigerian, want to go to Country B. In order to enter Country B, you need to inquire about the requirements set by Country B for entry and the purpose of your visit. Based on that, they may inform you that you need a work visa, for example. To obtain a work visa, you will be given the requirements, and once you fulfill them, you can obtain the visa at the embassy of Country B.
However, having a visa to enter the country does not automatically guarantee your entry. The immigration officer at the border needs to confirm your identity and the purpose of your visit. They may also specify the conditions and duration of your stay. For instance, if you are given a 30-minute stay, it is your responsibility for the sake of your dignity and credibility to leave once the time is over. If, for any reason, you decide to overstay, thinking that the place is comfortable and you prefer to stay a bit longer, you would be violating the agreement and entering an irregular status.
The issue of a deliberate effort to prevent people from entering certain countries is one of the reasons why irregular migration thrives. If I want to enter your country and you don't want me to, I may be unable to obtain a visa or face harsh conditions if I do. In such situations, someone may approach me and suggest an alternative way to enter the country without going through those procedures. This creates opportunities for individuals engaged in smuggling operations. However, it doesn't benefit anyone. It doesn't benefit the country, nor does it benefit the migrant involved. It exposes the migrant to various dangers and makes it difficult for the country to manage its resources.
As migration actors, we urge countries and everyone involved in the migration issue to make the pathways for regular migration as accessible as possible. Furthermore, we appeal that for those who are already in a country and are in an irregular status, instead of detaining or deporting them, opportunities should be created for them to regularize their status. This approach preserves their dignity and enables them to contribute positively to their home country and help those they left behind.
DAILY ASSET: Are there strategies in place by the government or civil society associations to assist those affected by conflict and victims?
Dr. Emeka: One of the primary elements of migration governance is to protect migrants throughout the entire migration process, from their decision to leave to their eventual return. The human rights of migrants are of utmost importance, and we work towards ensuring their protection. This is because they are human beings and every individual's rights should be safeguarded regardless of their status. There are several measures in place. For refugees, there is the 1951 Convention on the Status of Refugees that provides protection. For migrants, there is a convention on migrants' rights and the rights of their families. The International Labour Organization has established labour policies to prevent discrimination and promote fair recruitment, among others. Nigeria has also signed international conventions and developed national policies and programs to protect migrant workers. One example is the establishment of NAPTIP (National Agency for the Prohibition of Trafficking in Persons). Their responsibilities include combating human trafficking, rescuing and protecting victims, and prosecuting offenders. Some instrumental policies include the National Migration Policy and the National Policy on Labour Migration. These initiatives provide opportunities for protecting migrant workers and preventing exploitation in various ways.
DAILY ASSET: How effective are these policies?
Dr. Emeka: The effectiveness of these policies depends on the individuals and entities responsible for their implementation. The challenge we face with policies is their execution, and this is not unique to Nigeria. It is a global governance issue. Some actors may argue that policies are put in place by the government but do not lead to any tangible outcomes. However, as advocates, we see these policies as a means to hold the government accountable. We persistently push for their implementation until at least one migrant receives the intended protection. To some extent, the Nigerian government is improving its efforts to protect migrants, particularly those who are returning. We are establishing bilateral relationships with other countries to ensure that there are no detentions, reduce deportations, and provide opportunities for voluntary return with dignity. Therefore, the implementation of these policies is gradually taking shape.
DAILY ASSET: The increasing number of returnees is a cause for concern. Does your organization engage in any initiatives to support their reintegration into society?
Dr. Emeka: The reason why numbers are highlighted in the media is because there is now a structured process in place for documenting and managing these returns. These efforts are aimed at organizing the return processes. Reintegration is a crucial component of the return process, enabling individuals who have completed a migration cycle to reintegrate into their local communities in a sustainable manner. The goal is to ensure that they do not face the same fears or economic and political pressures that compelled them to migrate in the first place.
This is known as sustainable reintegration, and it begins even before the person returns. They are made aware of the conditions in their country of return and are provided with orientation and available opportunities. These opportunities may include education, vocational training, and business training. We focus on both individual and community reintegration. Individual reintegration addresses the specific needs of each person and follows their journey until they are able to rebuild their lives in a sustainable manner.
Community reintegration involves bringing together a group and engaging the receiving community. The community plays an active role, designing and managing projects that address the needs of potential migrants and aim to reduce irregular migration.
As a civil society organization, our network comprises over 240 organizations, many of which are grassroots actors. These organizations implement various projects, such as providing shelters. In fact, the first male shelter designed to receive returnees was built by a member of our network, the Patriotic Citizen Initiative. Our members collaborate with the government based on their areas of focus. Some provide psychosocial support, guidance, shelter, family tracing, and monitoring of the reintegration process. Together, they form the return and reintegration working community within Nigeria's migration governance framework. This collaboration occurs at different levels, including the federal level, monitoring and evaluation groups, and other governance structures that bring actors together to coordinate our activities.
DAILY ASSET: There have been allegations that shelter homes for returnees in Nigeria are poorly managed, and that individuals who leave these shelters are worse off than when they entered. What is your honest assessment of the shelter homes in Nigeria?
DR. Emeka: If these are mere allegations, they should be treated as such unless there is substantial evidence to support them. Therefore, I won't comment directly on those specific allegations. However, it is important to recognize that institutions are operated by human beings, and there may be instances where human weaknesses such as neglect or abuse occur. It is crucial to ensure that both civil society organizations and government actors maintain oversight of these centers to prevent any form of abuse or compromise of the beneficiaries. From my personal experience, the shelter homes I have worked with have been exceptional in their operations.
DAILY ASSET: Alright, is the Nigerian Migration policy keeping pace with the current migration reality?
Dr. Emeka: The Nigerian migration policy was formulated in 2015, and it did not anticipate the specific circumstances of 2023 since it could not predict the future. Therefore, it served the purpose at the time of its creation. However, the policy was not designed to be permanent and unchangeable. It included provisions for review, allowing for adjustments based on evolving policies. The review process is currently underway, taking into account the present experiences and dynamics of migration trends. This review has involved a wide range of actors contributing to the development of different processes. The ultimate aim is to address both evident and underlying issues related to migration. It is important to acknowledge that as human beings, our actions are limited by our knowledge and vision. Nonetheless, we strive to do our best and ensure that our policies align with the realities we are encountering.
DAILY ASSET: Finally, what would you recommend that the new administration prioritize?
Dr. Emeka: My advice is for all Nigerians, whether it's the government or individuals, to work towards building a better Nigeria. The current state of migration reflects the fact that Nigeria is not favorable for many people, and we cannot deny this reality. It is not unpatriotic to acknowledge that Nigeria is not favorable to many individuals. Having experienced Nigeria outside of the country, I have witnessed the longing and regret in the eyes of those who left and wish they had stayed. They left because Nigeria is not favorable to them. It is the responsibility of everyone, whether in private or public spaces, to contribute to creating a favorable environment. Key aspects to address include security, job opportunities, social life, social services, social insurance, and everything that ensures basic comfort for individuals. This is my suggestion and recommendation to all Nigerians. We cannot achieve this overnight, but if people observe a clear direction of progress, it will be encouraging and may dissuade some individuals from undertaking forced migration. Our ultimate goal is to make migration a choice, not a necessity. Currently, it is viewed as a necessity because people feel trapped and believe that if they don't leave, they don't know what will happen. We are desperately seeking any opportunity to escape the limited space we feel confined in.