Bleeding After Intercourse May be Sign of Cervical Cancer— Prof. Adewole
Prof. Isaac Adewole, a former minister of health, Nigeria, says many people are unaware that contact bleeding especially during bleeding or just after sexual intercourse can be early sign of cervical cancer.
Adewole,  Co-Founder, African Cancer Coalition, told in Lagos on Thursday in  a telephone interview that  cervical cancer was preventable and treatable , if presented and diagnosed early.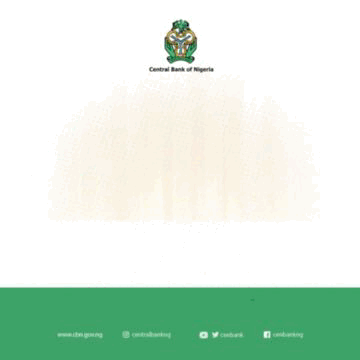 According to the World Health Organisation (WHO) cervical cancer is still the second most common cancer among women in Nigeria and the fourth most common cancer among women globally.
It is the most common among women ages 15-44 years, claiming 7,900 women's lives each year from the 12,000 cases reported in Nigeria.
Adewole said: "The challenge in Nigeria, just like the challenge in Africa and many developing countries, is that a lot of people are largely unaware of the situation with cervical cancer.
"Therefore, when they present to the hospitals, they present largely in advanced stage, for quite a number of reasons
"One, they are not aware of the symptoms of early stages which include contact bleeding especially during bleeding or just after sexual intercourse.
"What most women with such incidents usually do is to stay away from their men believing that the bleeding was caused by the man.
"They probably thought it was due to trauma, and some form of injury. And interestingly, when they do that, they bleeding will stop but the disease will continue to progress.
"So, by the time they will have a resurgence of the disease in terms of symptoms, the disease will be far advanced.''
Adewole, a Professor at University of Ibadan and Northwestern University, said: "So, you have these women moving from one care giver to the other and healing homes to another.
"By the time they finally present at the final destination, maybe a Teaching Hospital, or a private facility manned by a Specialist, the disease would be advanced, and at that stage, it is beyond cure.''
The former minister of health said about 80 per cent of cases of cervical cancer presented were in advanced stages, and that many healthcare practitioners also missed some of these early signs/stages of cervical cancer.
Adewole told that the  trajectory of late presentations could be moved to either no presentation at all or early presentation.
He said that according to the WHO, symptoms of early-stage cervical cancer might include: "Irregular blood spotting or light bleeding between periods in women of reproductive age.
"Postmenopausal spotting or bleeding, bleeding after sexual intercourse; and increased vaginal discharge, sometimes foul smelling.''
On the causes of cervical cancer, the WHO says, two Human Papilloma Virus (HPV) types (16 and 18) were responsible for nearly 50 per cent of high grade cervical pre-cancers
HPV is mainly transmitted through sexual contact and most people were infected with HPV shortly after the onset of sexual activity.
No fewer than 90 per cent of them cleared the infection eventually and Cervical cancer could be cured if diagnosed at an early stage and treated promptly.
Proffering some solutions, Adewole said a new research on the efficacy of a one-dose HPV vaccine regimen was among several of the factors that could prevent and bring the world closer to eliminating cervical cancer.
He urged increased sensitisation on the disease by governments and stakeholders.
He encouraged that HPV vaccine be given to young girls from ages nine to 14 to prevent them from having the cancer.
He also advised women with symptoms to present early at health facilities for diagnosis.
NAN reports that Adewole is among the 12 leading health experts from around the world moving the powerful call to action in the fight against cervical cancer through The Global Declaration to Eliminate Cervical Cancer.
The declaration was formally launched at the World Health Assembly in Geneva on May 22, 2023, with signatures from more than 1200 global health leaders and advocates representing over 100 countries.
Top among them included  former Prime Minister of New Zealand Jacinda Ardern, CEO of Amref Health Africa, Githinji Gitahi; President of the International Federation of Obstetrics and Gynecology (FIGO) Jeanne Conry, and President-elect of the International Pediatric Association Naveen Thacker. (NAN)
Unijos Donates Medical Equipment to JUTH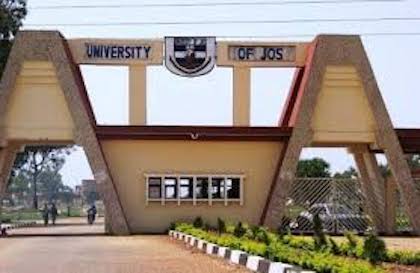 The Management of the University of Jos has donated an upgraded Tissue and Renal Equipment to the Jos University Teaching Hospital (JUTH).
Prof. Tanko Ishaya, who presented the equipment to JUTH management in Jos, said it would facilitate kidney and other organ transplant on patients.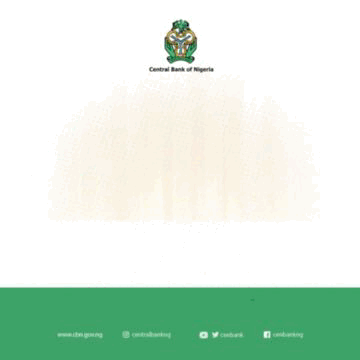 "These medical equipment were procured through N1 billion grant offered this institution by Tertiary Education Trust Fund (TETfund).
"This will save Nigerians millions of dollars on oversea trips to treat kidney related diseases," he said.
The vice chancellor advised JUTH to put the equipment into good use for the benefit of humanity.
Reciving the items, Chief Medical Director (CMD) of JUTH, Dr.
Pokop Buptwatda, thanked the university for the gesture
Represented by Dr Ishaya Pam, former CMD of the hospital, Buptwatda revealed that the equipment had been test run to carry out successful kidney stones surgery on two patients, adding that seven other patients were booked for same surgery.
"With these equipment on ground, JUTH will become a referral kidney plant centre in Nigeria.
"It will bring succour to people, because many Nigerians are suffering from kidney and other related diseases.
'The Tissue Laboratory is the first of its kind in Nigeria
"Already, medical personnel from the
Department of Medical Microbiology, JUTH, are currently undergoing thorough training on how to effectively and efficiently use the equipment," he said. (NAN)
Disney Nwanne Foundation Urges Federal Government  to Reconstitute Medical and Dental Council Board
By David Torough, Abuja
Disney Nwanne Foundation, a patients' rights advocacy non- profit organisation has called on President Bola Tinubu to urgently reconstitute the board of the Medical and Dental Council of Nigeria (MDCN). The MDCN is responsible for regulating the practice of medicine and dentistry in Nigeria, and its board has been vacant since the expiration of the terms of its previous members in 2020.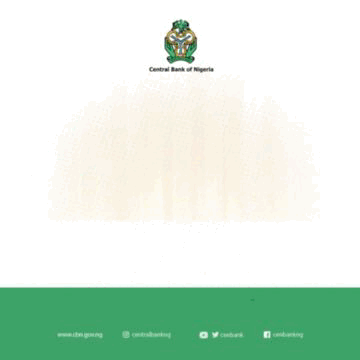 "The absence of a properly constituted MDCN board is a serious threat to patient safety in Nigeria," said Martins Obi Nwanne,  Convener of Disney Nwanne Foundation.
"The MDCN is responsible for setting standards for medical and dental education, licensing doctors and dentists, and investigating complaints of professional misconduct. Without a board in place, these essential functions are being neglected" he said in a statement at the weekend in Abuja.
Disney Nwanne Foundation is a patients' rights advocacy nonprofit organisatiin that works to protect the rights of patients and improves the relationship between patients and their caregivers in Nigeria.
The Foundation provides education and resources to patients, and advocates for reforms to the Nigerian healthcare system
According to the Foundation, the lack of a properly constituted MDCN board has led to a number of problems, including:
" delays in processing applications for medical and dental licenses
"backlog of complaints of professional misconduct and
lack of oversight of medical and dental schools".
These problems are putting patients at risk. For example, without a properly constituted MDCN board, it is more difficult for patients to ensure that their doctors and dentists are properly trained and licensed. Additionally, it is more difficult for patients to file complaints against doctors and dentists who have committed professional misconduct to conclusive effect.
"The federal government of Nigeria has a responsibility to protect the health and safety of its citizens," said Nwanne. "By failing to reconstitute the MDCN board, the government is failing to meet this responsibility."
Disney Nwanne Foundation urged the federal government to take immediate action to reconstitute the MDCN board as the health and safety of Nigerian patients depends on it.
Medical Practitioner Tasks Tinubu on Security
…..Medical Practitioner Tasks Tinubu on Security
By Raphael Atuu, Abuja
A medical practitioner and chief executive of Shawaline herbal products, Dr  Shawalin Igwe has called  on president Bola Tinubu to improve security in the country with some new ideas.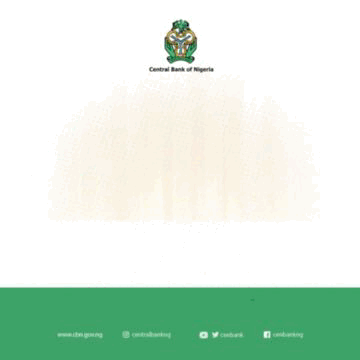 Igwe made the call during an Interview with DAILY ASSET correspondent in his office in Abuja.
The medical practitioner said a new approach was necessary if the present administration wants to succeed in the security sector.
He pointed out that,every state has a governor who was the chief security officer of the state, and it was his duty to make sure the security was guaranteed as this could be done by carrying all the security agents along , chairmen of local governments and make sure it goes down to the grassroots not only the state capital.
Igwe also said, the community chiefs should be tasked on security matters, stressing this would make information flow.
The medical practitioner urged that people found wanting or breaking laws and order should be punished to serve as a deterrent to others .
"A country where nobody is punished for doing wrong, will only encourage more wrong doings" and urged the president not to include emotions and political affiliation towards fighting insecurity in the country.
Igwe further stated that ,there must be snergy between the judiciary and executive in fighting insecurity, justice should not be delayed in law courts so as to give the public confidence in the system.
While appreciating the media for their contribution so far in raising the alarm concerning , Igwe said the media has a major role to play in the fight but quickly added that the government needs to motivate and protect them to operate , especially reporting security and other news .
He added that the security personnel should be equipped with modern equipment to fight insurgency, and a compensation model should be introduced to the families of fallen security personnel who died fighting to protect the country so as to motivate the ones alive.