Borno PDP Crisis Deepens as Faction Suspends Legal Adviser, Others
The crisis rocking the Borno chapter of the Peoples Democratic Party (PDP) took another twist on Monday with a faction suspending the state deputy chairman, Alhaji Bunu Satomi and the legal adviser, Mr Abdu Jidda from the party.
A faction led by Satomi had last week suspended the state chairman, Alhaji Zannah Gaddama, for anti-party activities.
But Mr Amos Adziba, the state publicity secretary of the party, said in a statement in Maiduguri on Monday that the action was null and void.

Adziba said that an extraordinary meeting of the party had also suspended Satomi and Jidda from the party.
"The meeting today which was summoned by the state secretary on the directive of the state chairman and had in attendance the state chairman, secretary, members of the state working committee.
"The meeting also had in attendance the 27 local government chairmen and other stakeholders in accordance with section 35 and 36 of our party constitution.
"We resolved as follows; that Satomi is hereby suspended as the state deputy chairman, Mr Peter Sabo to replace and oversee the office affairs of his office pending investigation.
"The Jidda is hereby suspended and replace by Mr Ali Azur with effect from now and to oversee the office affairs of the legal officer pending the investigation," Adziba said.
He also annouced the suspension of four other members of the party who took part in the meeting that suspended Gaddama from the party.
"We urge party supporters to remain calm and be law abiding as this decision was not taken based on ignorance or prejudice but in accordance with the constitution of the party as we are bent on ensuring the party remains in good shape," Adziba said. (NAN)
Revenue Leakage: Institute tasks FG on Effective Monitoring of TSA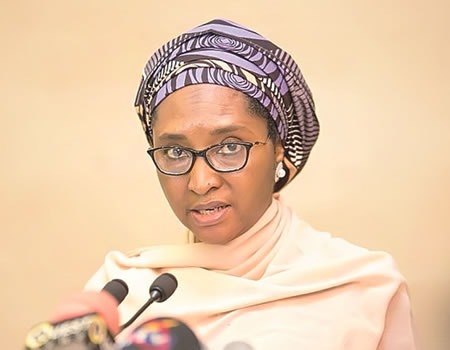 The Chartered Institute of Treasury Management (CITM) has tasked the Federal Government on effective monitoring of the backend of the Treasury Single Account (TSA) to prevent resource leakage.
Mr Olumide Adedoyin, the Registrar, CITM, said this at a news conference in Abuja on Wednesday.
"There are some challenges within the TSA platform because the backend for the audit was not adequately secured.

"So in spite of being able to net resources, there is a little opening at the back that leads to the hemorrhaging of resources.
"There must be an orientation of training and retraining of individuals because you will be surprised that some persons saddled with these responsibilities do not actually understand the process.
"Granted there is no 100 per cent full proof system; the possibilities of friend of government to have access to resources is times higher, that is the issues of tying up that end," he said.
Adedoyin added: "We have reached out to government on different fora, trying to make them understand the importance of putting this backend in check."
He said that the institute sought to create a pathway toward promoting the study and the practice of managing the treasury as a safeguard against fraud, misapplication, misappropriation of resources placed in the custody of fund managers in both private and public sectors.
The registrar said the institute also sought to institutionalise preventive mechanism by diligently encouraging the study and practice of the profession as obtained in greater economies of the world.
He said it would bring to bear best practices through research and cross fertilisation of ideas from like mind institutes and research bodies presently available in about 54 countries of the world.
Adedoyin sought the partnership of the media to drive the initiative to stabilise and grow the economy of Nigeria.
Also speaking on the preparation of national budget, the Technical Adviser, CITM, Mr Akejo Daniel, said budget should be based on needs and not wants.
He said items should be listed to be acquired between three or four years saying that the most important one would be attended to the first year, the next one will be given next year and so on and so forth.
"Now, anyone that can not be accomplished this year will now be moved to the first batch of next year.
"It is not the issue that a director is going and he is going with his car. This has to do also with what is called zero-based budget and this comes in when we are talking of International Public Sector Accounting Standards (IPSAS).
"When we say we are applying accrual-based IPSAS, we are talking of capitalising our assets.
"Nigeria said we are presently applying accrual IPSAS but I don't see it that way because every year we budget for the same thing," he said.
Daniel added:"Why should we throw away the chair that a director used and buy another chair for the next director? Why should a director going, go with a vehicle that he just bought two years ago and another director has to buy new vehicle. No.
"All these things should be capitalised and depreciated just the way it is been done in the private sector.
"It is when we do this that we will eliminate waste. We will manage capital expenditure effectively and we will be able to progress in this country."(NAN))

Will Keyamo Help or Hurt Tinubu's Campaign?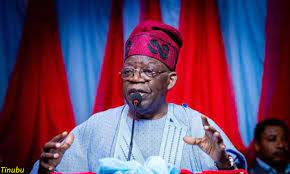 By Niran Adedokun
I watched Minister of State for Labour and Employment, Festus Keyamo's two recent television interviews with absolute bewilderment. And if the situation in Nigeria was not so grim currently, one would laugh at the Minister's posturing during these conversations.
For starters, his appointment as a spokesperson for the Asiwaju Bola Tinubu/Kashim Shettima Campaign Council is confounding.

Keyamo is the junior Minister for Labour and Employment, which is an all-time important portfolio anywhere in the world. It is more so in Nigeria, which is currently ravaged by all forms of unemployment, serial industrial actions and brain drain challenges. Unless the Minister is as redundant as he makes the Office of the Vice President look in recent arguments, how does he plan to hold these two roles together without dropping the ball?
Spokesman-ship for a presidential campaign is a critical role requiring round-the-clock intellectual and emotional vigour.
Without this, the holder of the office will succumb to cheap sentiments and become a cry-baby running after trifles. He or she will ultimately lose the plot and the grand opportunity to persuade. So, how does a minister of the federal republic, who should attend cabinet meetings and lead policies for national re-emergence, play these two roles effectively?
Even if we would not have this predictable role conflict, there is the question of how ethical it is for a minister, appointed to serve all Nigerians regardless of what they represent, to take this new role. It is untidy that successive governments in Nigeria mix public office with partisanship. This abuses the sensitivities of millions of Nigerians who don't belong to political parties but fund public offices.
Beyond Keyamo's qualifications, however, is his disposition and the responses that he gave to two key questions.
From the outset of these interviews, Keyamo came about with the usual arrogance of office that you find in the average Nigerian leader. If as untoward as it is, Nigerians have come to terms with arrogant political officeholders, the spokesperson for a political campaign impairs his message when he fails the humility test.
The politics of elections is such that a majority of the voters have already made up their minds about whom they will vote for. So, a spokesperson's principal job is to convince undecided voters. Now, it is preposterous to imagine that you can come to these people with the superiority that Mr Keyamo displayed in the said interviews. If you do, you will be de-marketing rather than selling your candidate.
Even if things were all rosy for Nigerians, citizens would evaluate the government in power during elections. They also react to social issues of the day. People will appraise you and ask questions that may irritate you. In this unavoidable reality, a spokesperson must remain calm and collected, and explain what the extant government is doing and what the candidate plans to do, meekly.
He must persuade citizens that government see things from their perspectives and cannot afford to dismiss every point raised as mere "opposition" rhetoric. Only a minority of Nigerians have party affiliations, so spokespersons must speak to Nigerians like someone concerned about their future, rather than trivializing every question by attaching political sentiments that profile a critical person as a disgruntled political opponent. This is regardless of what your party may have achieved. You owe the people this as their servant and someone seeking their votes.
But then, can we say that Nigerians are happy currently? Are things the best they could be? Has this regime lived up to the expectations it raised in people during its campaign?
This leads us to Keyamo's reactions to two of the issues raised in the interviews. The first is the embarrassing industrial action by the Academic Staff Union of Universities (ASSU). After throwing in details of how far the government has gone to negotiate with the union, Keyamo did two things: He tried to reduce the ASUU struggle to a selfish fight for survival and then appealed to parents to "beg" the lecturers.
There are too many things wrong with his take here. To give the faintest hint that a government, elected to solve problems, is helpless, steals hope from the people. It also detracts from that government's legitimacy. It is, therefore, irresponsible to invite parents (who are victims of Nigeria's plaque of misgovernance), to solve a problem that is a referendum on the capacity of the government to deliver a worthwhile future to Nigerians.
This call on parents also validates the widely held view that the government has reduced public universities to the exclusive territory of the poor. Or would the rich, who can send their children to private universities or fly them to prestigious foreign universities, join the colony of "begging parents" that the minister is convening?
In inviting Nigerians to see university lecturers as a selfish, insatiable lot, he said that the government spends N412bn (according to him more than half of the overhead on education) and that ASUU is now making demands that will cost N1.2tn, without considering government's many other responsibilities. This is laughable considering that this same government (buckling under the burden of too many demands from ASUU) approved nine new federal universities just a few months back. So, how does it want to fund these new institutions?
Keyamo was not also entirely upfront about the reasons for the ASUU strike. More than just issues of subsistence, as he painted, the union is talking about the standard of Nigerian universities. ASUU complains that the university system cannot compete globally and that this is not because of a lack of human capital but the country's failure to plan! This position is hard to contradict. Would Keyamo proudly send his child to Ambrose Alli University, Ekpoma, where he graduated 30 years ago? Solicitors
concerning insecurity, the tendency of government functionaries to insult Nigerians' intelligence by manipulating facts is exhausting. When they claim they have solved the problem of Boko Haram, you marvel, because it doesn't look like that. What has happened is that, while the fire got too hot in the North-East, these guys moved to other parts of the country. The government itself has attributed three recent events (the Kuje Prison break; the attack on St. Francis Catholic Church, Owo and the attack on the Abuja-Kaduna bound train) to the Islamic State's West Africa Province, a Boko Haram offshoot. This situation without the national security apparatus foreseeing it. Yet, Nigerians should be grateful for this?
Keyamo claimed that the regime had solved the farmer herders' crisis. This is also debatable. While reports of incidents have decreased considerably, some of the violence in Zamfara, Kaduna and Benue states resulted from disagreements between farmers and herders. But even if the government has resolved these, the level of insecurity Nigeria has witnessed in the past couple of weeks is unprecedented, and any attempt to suggest otherwise would amount to lying to and insulting the intelligence of those you get paid to serve. A report published by The PUNCH in June showed that 3,478 people had been killed in violent attacks while 2,256 others were abducted across the country between December 2021 to June 15, 2022. Regardless, government people want to argue that Nigerians are safer than at some other time. How is that even relevant in the circumstance?
Obi Not a Threat to Tinubu– Kogi Group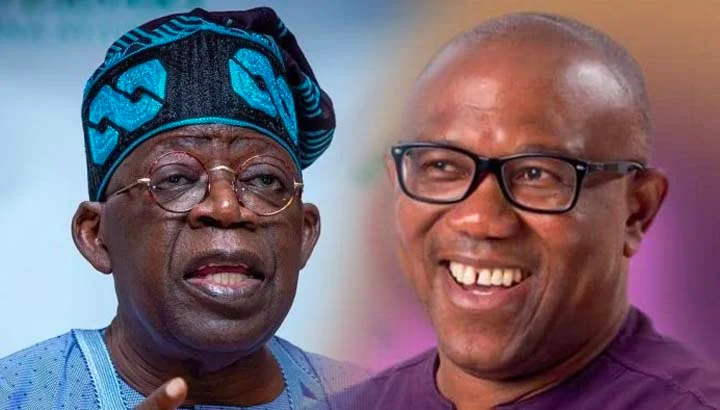 The forum of Kogi former political office holders says Peter Obi, presidential candidate of Labour Party (LP) is not a threat to Asiwaju Bola Tinubu, the All Progressives Congress (APC) candidate in the 2023 poll.
Alhaji Abdulmumin Sadik, the chairman of the forum said this when he spoke with newsmen on Tuesday in Abuja.
Sadik said that the achievement of Tinubu when he was governor of Lagos State was yet to be beaten.

"It is there for all to see. Lagos State is like combining the entire South East as one state, the economy of the entire South East is like that of Lagos State.
"If Tinubu can transform Lagos State in eight years, he can transform Nigeria, all it takes is the political will which he has, following his antecedence as governor.
You can't compare what Obi did in Anambra as governor to what Tinubu did in Lagos State as governor which had been very consistent.
"Obi for me, may have his qualities, but I think for now, he is in the market at the wrong time, because the APC candidate is more credible and has a better credentials," he said.
He said that Tinubu as APC presidential candidate, has been tested and proven, following his antecedence as governor of Lagos State for two-terms.
He, however, expressed optimism that with the manner the President Muhammadu Buhari-led APC government had been addressing corruption in the country, the degree of menace would be curb soon.
"Am sure that Tinubu will address it head-on if he takes charge of the country's leadership come 2023 with the support of all Nigerians," he said.
He said that the forum plans to create a directorate for youth mobilization to mentor them on their roles as future leaders of the country.
He said that youths constituted over 60 per cent of Nigerian voters and would be given a voice and be allowed to take their place to contribute to the country's development.
He said the forum which membership cut across the 21 Local Government Area (LGAs) of Kogi, had decided to work together to ensure that opposition parties don't have a place in 2023.
He said although Gov. Yahaya Bello contested the APC presidential ticket with Tinubu at the primary election, the group was 100 per cent behind Tinubu presidency in 2023.
"We intend to get up to 200 votes from each polling units, up to the wards and the 21 LGAs of the state.
"If you aggregate all this together, it means we won't have less than 1million votes for Tinubu in 2023.
"Kogi is ready for Tinubu/ Shettima ticket and we have decided to come together on one platform to work together for the enthronement of Tinubu presidency in 2023.
"Members of the forum include all former and serving government appointees in Kogi from wards to polling units to LGAs, starting from the time of Prince Abubakar Audu, the state's first executive governor to date who are grassroots mobilisers.
"We intend to get in touch with our colleagues in other states to form same structure to galvanise votes for Tinubu in their respective states to ensure a resounding victory for him in 2023," he said.
He faulted criticism against the party's Muslim-Muslim ticket, saying it was unnecessary.
He said Nigeria was literally in a state of coma and under intensive care unit, adding that all that was needed was to salvage it and bring it out of the present challenging situations, irrespective of tribe or religion.
"What is important is to get our people out of poverty and insecurity and to ensure that our people got what they wanted.
"What we should be looking at the moment, is who can bring the country out of its challenges.
"Poverty and insecurity do not know if you are a Christian or a Muslim, Tinubu maybe a Muslim, but he has been married to a Christian for over 40 years and religion had not separated them.
"Our principal has the credentials to show following his antecedence in Lagos and how he transformed the state and this should be the determinant, not religion," Sadik said. (NAN)