Buhari Renames UniAgric Makurdi After Joseph Sarwuan Tarka
Nigerian Prisons sertvice Now Correctional Service
By Mathew Dadiya, Abuja
President Muhammadu Buhari has signed into law a bill that changes the name of Nigeria Prison Service to Nigerian Correctional Service (NCS), which is viewed as part of his administration's effort at reforming the prison system in the country.
The signing of the law came two months after the expiration of the 9th National Assembly, thereby raising concerns as to the legality of the law and if the clerk of the national assembly has such right to withhold bills and transmit them to the president months after the end of an assembly.

Senior Special Assistant to the President on National Assembly (Senate Matter), Senator Ita Enang said this on Wednesday, while speaking to State House Correspondents at the Aso Rock Villa, Abuja.
According to him, this Act repeals the Prisons Acts and changes the name from Nigeria Prisons Service to Nigerian Correctional Service, otherwise known as "the Correctional Service.
"
There Correctional Service is made up of two main faculties: Custodial Service and Non-custodial Service.
He explained that the Custodial Service is to take custody and control of persons legally interned in safe, secure and humane conditions; conveying remand persons to and from courts in motorized formations; identifying the existence and causes of anti-social behaviours of inmates; conducting risk and needs assessment aimed at developing appropriate correctional treatment methods for reformation, rehabilitation and reintegration.
Others include: Implementing reformation and rehabilitation programmes to enhance the reintegration of inmates back into society; initiating behavior modification in inmates through the provision of medical, psychological, spiritual and counseling services for all offenders including violent extremists; empowering inmates through the deployment of educational and vocational skills training programmes, and facilitating incentives and income generation through Custodial Centres, farms and industries; administering borstal and related institutions; Providing support to facilitate the speedy disposal of cases of persons awaiting trial, and It further provides in Section 12 (2) (c).
"that where an inmate sentenced to death has exhausted all legal procedures for appeal and a period of 10 years has elapsed without execution of the sentence, the Chief Judge may commute the sentence of death to life imprisonment. And Section 12 (8) empowers the state Controller of the Service to reject more intakes of inmates where it is apparent that the correctional centre in question is filled to capacity.
He further explained that "the non-custodial faculty of the Correctional Service is responsible for the administration of non-custodial measures, namely: Community Service, probation, parole, restorative justice measures and such other measures as a court of competent jurisdiction may order. "Restorative Justice measure approved in the Act include victim-offender mediation, family group conferencing, community mediation and other conciliatory measures as may be deemed necessary pre-trial, trial during imprisonment or even post- imprisonment stages."
Also, the President signed into law Federal Universities of Agriculture (Amendment No.2) Act, 2019, changing the name of the Federal University of Agriculture Makurdi in Benue State to Joseph Sarwuan Tarka University, Makurdi.
The House of Representatives had in 2016 passed a bill seeking the renaming of the university to J.S Tarka.
Joseph Sarwuan Tarka (1932-1980) was a Nigerian politician from Benue State and a former Minister for Transport and later Communications under the administration of Yakubu Gowon.
He was one of the founding members of the United Middle Belt Congress, a political organization dedicated to advocating autonomy for the country's Middle Belt.
Tarka was a battle scared politician who underwent several political battles and was jailed on many occasions for his political actvisim as the main opposition leader in the Northern Region.
A colourful and skilled politician with a rare gift of oration, he was reputed for the energetic political campaigns he conducted. He was sometimes called the 'smiling snake' for the big smiles he had while speaking.
He was a founding figure of the defunct National Party of Nigeria(NPN) and was a presidential aspirant of the party but lost the ticket to Alhaji Shehu Aliyu Usman Shagari, who eventually got elected President in 1979.
He was then elected Senator in the second republic and became Chairman of the Senate Committee on Public Accounts until he died in 1980, while serving in the National Assembly.

NASCO Has Empowered Millions of Farmers in Nigeria – Lalong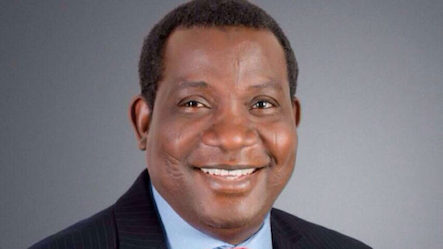 From Jude Dangwam, Jos
Plateau State Governor, Simon Bako Lalong has said Nasco Food Limited has empowered millions of farmers in Nigeria in the last 57 years of its existence as it targets to cover the West African Sub-region.
He said with the coming on board of a multi-billion Naira investment new Cornflakes Plant supported by the Bank of Industry through First Bank of Nigeria Plc is a positive indicator that Plateau State has indeed regained the confidence of investors as a viable destination for both local and foreign capital inflows in the country.

Lalong stated this yesterday during the inauguration of the new NASCO Cornflakes Plant, held at the NASCO Food Ltd Industrial Area, in Jos, the Plateau State capital.
He said the development cumulatively now integrates into the President Muhammadu Buhari administration's drive to develop the agriculture commodity supply chain, for which maize has been recognised as one of the most important commodities; adding that the overall goal of the initiative by NASCO is the creation of jobs and wealth for Nigerians.
"It is instructive to note that since NASCO began its operations 57 years ago, millions of Nigerians from the post-independence generation to young Nigerians today have all been able to share almost identical experiences from having used the different product categories which NASCO has come to be known for."
Governor Lalong further disclosed that "NASCO's adoption of the policy of back-ward integration in sourcing maize as its chief input for the production of cornflakes had empowered thousands of farmers on the Plateau and across many locations in central Nigeria. This had directly impacted on the volume and quality of the maize that its suppliers were cultivating".
He however lamented that Plateau State is not yet a highly industrialised State that can create opportunities for employment to the teeming youths which over the years are limited to "government MDAs, few NGOs and CSOs, a handful of Financial Institutions and the relatively small number of SMEs operating in the state.
"This means there is a great need to invest in companies that have the capacity to scale up in the way that NASCO has done, in order that we can increase employment opportunities and improve the revenue generating potential of the state," Lalong added.
The Chief Executive Officer and Chairman of Nasco Group in Nigeria
Attia Nasreddin said NASCO has been a household name not only in Plateau State and Nigeria, but across the African continent having been around for almost six decades and identified as an icon of quality.
He hinted that the new multi-billion naira plant is expected to double its production capacity by increasing its supply chain and extending as well as widening its reach to more households in Nigeria and throughout the ECOWAS sub-region of Africa.
Nigeria Has Over 10,000 Species of Traditional Medicinal Plants — Mamora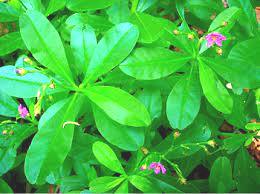 Minister of State, Health, Sen. Adeleke Mamora, says Nigeria is endowed with over 10,000 species of medicinal plants.
He also said the country had good arable land and climatic conditions for harnessing the potentials of the plants, for health, social, economic and other benefits.
Mamora said this in Abuja at the opening of a conference on Traditional, Complementary and Alternative Medicine (TCAM).

The conference was organised by TCAM, in collaboration with the Federal Ministry of Health.
The News Agency of Nigeria (NAN) reports that the World Health Organization identified medicinal plant as the whole or part of a plant that contains bioactive substances that can be used for therapeutic purposes or serve as precursors for the synthesis of drugs.
Nigeria has a full-fledged TCAM Department in its ministry of health responsible for the formulation, review and implementation of policies and guidelines for research, development and regulation of herbal medicines.
The country launched the Traditional Medicine Policy in 2007, which has as its key objective, harnessing the potentials and economic benefits of TCAM.
The country also has a compendium of medicinal plants, the Nigerian Herbal Pharmacopeia (NHP), first published in 2008 and currently under review.
The compendium contained medicinal plants used for the safe treatment and management of various diseases.
Mamora said the conference should promote the cultivation and utilization of medicinal plants as raw materials for the pharmaceutical, food and cosmetic industries.
He said this was to create short, medium and long-term value chain and attract agricultural and manufacturing loans.
The minister said this was important, as Nigeria and other African countries currently benefitted minimally from the global herbal medicine market projected at seven trillion dollars by 2050.
He said the market had been dominated by China, India, US, Germany and Thailand.
"Significantly, the cultivation of medicinal plants and commercialisation of herbal medicines will attract huge economic benefits to Nigeria.
"Especially in the following areas: increase foreign exchange earnings and wealth creation, alleviate poverty through the creation of job opportunities in areas of cultivation and conservation of medicinal plants in Nigeria," he added.
He assured that the ministry remained committed to developing and promoting traditional, complementary and alternative medicine in Nigeria.
He said stakelders had initiated sensitisation programmes and activities to promote the cultivation, commercialisation and use of indigenous medicinal plants in the country.
It "facilitated the passage of the TCAM Council Bill into Law, to effectively coordinate and regulate TCAM practice in the country.
The stakeholders also "inaugurated an Expert Committee that is currently working out modalities for the take-off of TCAM Institute for the training of TCAM practitioners in Nigeria".
Prof. MacDonald Idu, a professor of Phytomedicine from the University of Benin, in a keynote address, said if properly harnessed, the value of traditional medicinal plants in Nigeria would hit N1 trillion by 2025.
He put the current market value of traditional medicinal plants conservatively at about N200 billion, regretting that not much attention has been paid to harness the sector.
"We talked about $200 billion. It is conservative. I'm serious. Other forms of literature that I have also read, we are going to hit about N1 trillion by 2025. I know what that means. That's a lot of money" he said.
Idu said Nigeria must show commitment towards diversifying the economy.
"Nigeria I'm sorry, we don't walk the talk. We talk a lot, but we don't walk the talk. So my point of interest is to drag the hearts of our people to realise that we should diversify our economy.
"We don't have any reason to be poor. That's the real truth. We don't have any reason to import everything that we need to survive. It's already here. Why do you have them here?
"So, I believe that if we're able to set up that platform again, and then we're able to organize ourselves and organize the traditional medicine practitioners and producers, we should be able to raise enough money for this country to move forward," Idu added.
Earlier, the First Lady, Mrs Aisha Buhari, expressed regret over the low level of utilisation of the over 10,000 species of medicinal plants in the country, in spite of its huge need for the production of drugs, cosmetics and other essential products.
Buhari expressed the present administration's commitment to boosting the commercial cultivation of such plants for the health, economic and social benefits of the people.
She said it would also open new areas for wealth and job creation for the teeming youths of the country.
The Conference is expected to bring together experts and other stakeholders in various fields of TCAM to brainstorm on the importance of indigenous medicinal plants to healthcare delivery in Nigeria. (NAN)
New, Improved Cassava Varieties' Launch Excite Kogi Farmers
From Joseph Amedu, Lokoja
The NextGen Cassava Project, being implemented by Cornell University, New York, in collaboration with the International Institute of Tropical Agriculture (IITA) and National Root Crops Research Institute (NRCRI), has launched new, improved cassava varieties in Kogi state.
The new, improved varieties include: Game Changer, Baba 70 and Poundable, which were part of the varieties released in 2020, was launched at Crest Agro Farms along Kabba-Lokoja Expressway, Lokoja over the weekend.

Speaking at the event, Dr Ismail Rabbi, a molecular geneticist and plant breeder with IITA, stated that years of consumer preference studies were conducted before releasing the varieties.
"In addition to high yield and stress tolerance, we found that these varieties are suitable for several agro-ecologies.
"Farmers, processors and consumers love these varieties because they were high-yielding, stress-tolerant, disease-resistant and had the right food properties.
"I am confident that farmers who adopt these varieties will make more profit and improve their livelihoods. These varieties are also a huge contribution to food security," he said.
He explained that when cultivated with good agronomic practices and weed control, the new varieties produce more than 30 tons per hectare instead of the current national average yield of eight tons per hectare.
According to him, while Game Changer can produce 32 tons per hectare, Baba 70 can produce 38 tons per hectare. It was also proven that the new cultivars were drought-tolerant and resistant to the virus diseases of cassava.
As part of the inauguration, farmers and processors were taken to the field where the varieties were planted alongside an old improved variety, TME 419, 11 months ago and managed by Crest Agro.
After an assessment of the field as well as the plant architecture, the farmers participated in harvesting some of the roots to compare with TME 419.
The farmers expressed awe at the large sizes and number of roots produced by the varieties. They spoke about the difference between the new varieties and the old ones, saying Baba 70 and Game Changer were far ahead of the TME 419 they were used to. Some took a few stems to plant on their fields, saying they would love to adopt the new varieties.
There was also a demonstration of the processing of the new varieties to prove that their dry matter and starch contents were high and of great food value.
The participants witnessed the entire process from the farm to the table where they consumed garri, eba and fufu, chips and chinchin made from the two varieties.
The meals were consumed with vegetable and egusi stew made with cassava leaves.
Speaking on the field, Dr. Vishnuardhan Banda, Product Manager for Crop Variety Development, IITA, expressed joy that the farmers and processors were happy with the new varieties and eager to plant them on their farms.
He however urged them to always send feedback on the performance of the varieties to the researchers.
"We want you to work with us. You are very important in the process of crop improvement. You are the farmers and the first consumers. We urge you to always tell us how these varieties are performing on your various farms.
You have seen that these are very good varieties but we know that in years to come, you would need something new. Just keep giving us feedback about farmers' choices and complaints, and we the breeders will be working with that information to give you new and better products."
Ambassador Jaiyeola Lewu, a former Nigerian Ambassador to Brazil, Paraguay and Bolivia, and now a farmer, was present at the event.
While commending the NextGen project and the IITA and NRCRI scientists, Lewu described the varieties as game changers in the agricultural sector, saying "farmers will benefit immensely from them."
He urged the project leaders to ensure that the products were available and assessible to the farmers who need them.
In his response, Dr. Godwin Atser, the Advocacy, Outreach and Promotions Lead of the IITA Building an Economically Sustainable Integrated Cassava Seed System, Phase 2 (BASICS-II) project, who spoke on behalf of Prof. Lateef Sanni, the Project Manager, stated that the BASICS-II project is using a seed system model to ensure that farmers get access to new and improved varieties.
"There is no gainsaying that farmers need new and improved varieties to improve their livelihoods, ensure food security and contribute to economic development. .
"That is why we created the BASICS model, which links Cassava Breeding Programs with Early Generation Seed Companies like IITA GoSeed and Umudike Seed to multiply the foundation seeds that are passed on to cassava seed entrepreneurs who produce certified seeds for onward dissemination to farmers," he said.
Present at the product launch were farmers, processors, and representatives from Kogi State Ministry of Agriculture, Kogi State Agricultural Development Program, Nigeria Cassava Growers Association and other public and private sector stakeholders. IITA and NRCRI scientists were also in attendance.