Buhari to Extend Stay in Daura After Sallah
By Mathew Dadiya, Abuja
President Muhammadu Buhari, who arrived his home town, Daura, Katsina State, Friday, for Sunday's eid-el-Kabir celebration will extend his stay for a few days after the muslim festival.
The president, after spending a short holiday will then return for the induction retreat and swearing-in programme for ministers-designate rescheduled for  Monday, 19th – Tuesday, 20th August.

Buhari left the Presidential Villa Abuja after the Juma'at prayers on Friday.
He last visited Daura during the last general elections and is expected to commission some projects during his stay in Katsina.
As Muslims in the country Sunday, joined their counterparts across the world to celebrate this year's eid-el-Kabir, the Federal government had declared Monday and Tuesday public holiday for the Sallah festival.
Catholic Church Kicks against Rumours, urges Politicians to Respect Sacred Lines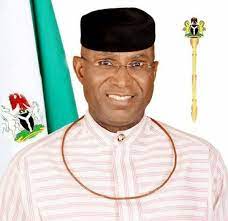 The Catholic Diocese of Warri on Saturday, appealed to political actors in Delta to respect the sacred lines as they go about their campaigns.
The Parish Priest of St. Jude's Catholic Church, Effurun, Delta, the Very Rev. Fr. Mark Ikeke made the appeal in a statement issued in Warri.
The church was responding to rumours that Sen.

Ovie Omo-Agege, All Progressives Congress (APC) governorship candidate is not a Christian.
Ikeke declared that Omo-Agege is not only a Christian, but a baptised, practicing and dedicated member of the Catholic Church.
"Our attention has been drawn to a rumour that one of our parishioners, Sen. Omo-Agege, the Deputy President of the Senate is not a Christian.
"For the avoidance of doubt, Sen. Omo-Agege is a baptised, practicing and dedicated member of the Roman Catholic Church.
"He is a member of and a communicant in St. Jude's Catholic Church, Government Reservation Area, Effurun in Uvwie Local Government Area of Delta,'' Ikeke said.
He added that the church recognises that this is an election season and encourages political leaders and their supporters to strive to uphold decorum, respect sacred lines and show love to all in their campaigns.
According to him, the sole purpose of the press statement is to encourage decorum and uphold the truth regarding Sen. Omo-Agege's religious identity.
"We hope and pray that our faith in the Lord Jesus Christ should thoroughly guide our actions and inactions,'' he added. (NAN)
Lent: Priest Preaches Forgiveness for Improved Christian Life
The Catholic Priest in charge of Holy Spirit Church, Onireke, Lagos, Rev. Fr. Anthony Okereke, has urged Christians to imbibe the spirit of forgiveness for spiritual growth.
Okereke, a Soul Revival and Healing Gospel Preacher, made the call while celebrating an early morning Lent Mass on Saturday.
He said the essence of the mass was to reposition Christian faithful to partake in the blessings of the Lent season.

The priest said the Lent seasons should be used by Christians to atone for their sins and be better positioned to communion with God.
Okereke said that the season was an important period in the life of every Christian, adding, "it's a time to make peace with God and humans".
"The fasting and prayers that we undertake during Lent will be meaningless if we still harbour acrimonies against our neigbhours.
"If we expect God to forgive us of our misdeeds, we must first forgive those who have wronged us.
"We must remember that God created man in His own image and likeness, so we must begin to make peace with your fellow humans," he said.
The catholic clergy further urged Christians not to relent in praying for national unity, peace and development.
"If there is a man to pray, there is God to answer. Let us use the Lent season to seek the face of God," he said.
The News Agency of Nigeria (NAN) reports that Lent is a 40-day period of fasting and prayer which comes before Easter in the Christian calendar.
The 2023 Lent season which began on Feb. 22, would end on April 6.(NAN)
Catholic Archbishop Tasks Christians on Unity, Cooperation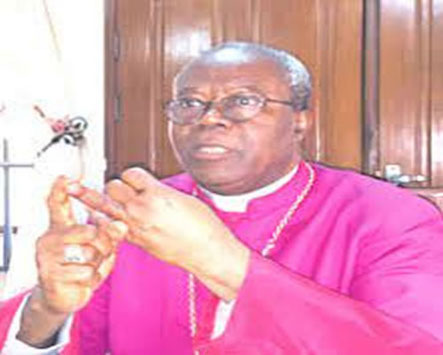 Catholic Archbishop of Calabar, Most Rev. Joseph Ekuwem, on Sunday at the FCT urged Christians to shun divisions in the body of Christ and embrace unity for national development.
Ekuwem made the call at the 2023 annual Lecture and Merit Award of the National Missionary Seminary of St.
Paul in Gwagwalada.
The lecture was entitled: "Missionary Cooperation and Integral Development''.

Ekuwem said the essence of the lecture was to reposition the Church and its members on its outreach and services to people within and outside the Church, especially in Nigeria.
According to him, the greatest achievement of the Church is not about structure and properties acquired, but consistent drive on evangelism and converting people to Christianity through words, prophetic impartation and counselling.
"Being Missionary implies bringing the good news of salvation to the people by preaching the proclamation among those who have not known Jesus Christ.
"People of God are expected to cooperate with one another in the exercise of missionary activities for an effective realisation of the mission of Christ entrusted to them.
"The aim is to examine the concept of mission and missionary cooperation and its theological and missiological ramifications, theological principles for missionary activities and apply them for integral development,'' he said.
Missiology is the academic study of the Christian mission history and methodology. It began to be developed as an academic discipline in the 19th century.
Ekuwem enjoined Christian leaders and their congregations to always examine issues that promoted cooperation and better understanding among different denominations in Nigeria.
He noted that: "where there is unity there is progress'' and stressed that Christians should walk together in love and purity as it would assist in national development.
In his address, Mr Hyacinth Ichoku of Veritas University, Abuja, said the Church, as an agent of peace, reconciliation and healing has to contribute in addressing the political, cultural, ethnic and other fractures within Nigeria.
He said theologians must begin to think of adopting the approach of social scientists, if they were to address fully, the limitations of human responses in the society.
Ichoku emphasised the need for denominations to jettison competition among themselves and embrace cooperation.
"We should emphasise things that will unite the Church and shun things that can divide us,'' he stressed. (NAN)