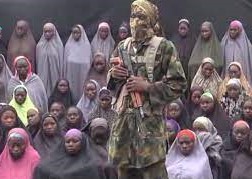 By Margee Ensign
Her reflections on her four years in college could have come from any university student: "Meet new people, try to work with people you disagree with, get involved in activities and clubs and sports because you learn about team work and determination. And every night write a plan for what you will do the next day.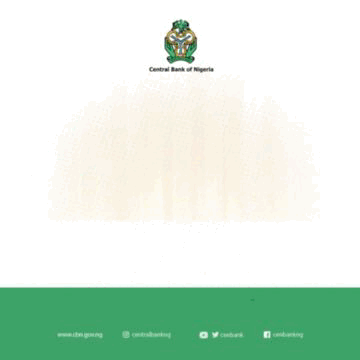 "
But she is not just any graduating student.
She is one of the rescued 'Chibok Girls. '
"I studied in Rome and I learned about a new culture and language. For the first time I had to figure out train schedules and how to budget my money.
I went to the Vatican on my first day in Rome and could not believe what I saw." No. Not just any new graduate.
Captured in April, 2014, one group of 'Chibok Girls' has been with us at the American University of Nigeria (AUN) since August, 2014. That first group – who we ourselves brought to campus in the middle of the insurgency – had escaped from their Boko Haram captors in the early days. In the beginning, twenty-four of them came to us at AUN. Later, when they were rescued in 2017, an additional one hundred and six joined them.
Here, we created a New Foundation School for them, a programme that gives them the academic, social and psychological support needed to recover and to prepare to eventually thrive as college students. The programme was funded by a very generous American, Robert Smith, who has supported the first group of students since fall, 2014. Then Nigeria's Federal Government, through its Victim Support Fund, sent us the second, much larger group. In an extraordinary achievement, this fall, all of them will be actually enrolled in the University, from which two have already graduated.
The world has heard much about their kidnapping, their escapes. Their tragedy. But what of their success as college students? Girls no longer, they are now strong, determined, focused and smart women. And the lessons we should now draw from their lives and their successes can be applied to the millions of children around the world who have experienced violence and trauma.
At AUN, we have surrounded these women with support of every type – academic, psychological, and social. They are fully integrated into the lives of the campus; few even know who the "Chibok students" are. In meeting with them recently, each student talked about her goals. "I am studying law because I want to make sure everyone gets justice." "I am studying natural and environmental science because I am worried about our planet." "I am studying accounting so I can stop corruption."
Universities around the world could develop programmes like ours, to support deserving students like these. But until a network of willing universities can be established, millions of children are out of school entirely, at all levels, and the pandemic has exacerbated this huge problem.
In fact, every day on CNN and BBC, we see pictures of children fleeing violence and natural disasters, living in refugee camps, adrift as schools closed during the pandemic. Do we just wait it out? Is there a way to provide education in the midst of these disasters?
At AUN, we have learnt that education for children in disasters can take many forms. The formal, all-encompassing education that the Chibok women are receiving isn't always possible. But a less formal and far less costly approach is.
For out-of-school children, we have created an educational approach that can work in disaster settings. Does work in disasters. We call it TELA: Technology Enhanced Learning for All. Our recent book explains in detail how it works, and why.
Project TELA was launched here in Yola at the height of the Boko Haram crisis, with funding from USAID, when hundreds of thousands of internally displaced people had fled from the North to the relative safety of Yola.
Schools couldn't accommodate them.
A local AUN-Community group, the Adamawa Peace Initiative, stepped in, providing programmes such as Feed-and-Read for very young street children and Peace Through Sports for teenagers. But what about their education? No schools. No teachers. No books.
Faced with much illiteracy, TELA engaged the whole community in an effort to improve reading and mathematics. Students, faculty and staff at AUN created radio-based and digital lessons in the local language. People from the community were trained as volunteer facilitators and assigned learning centres and groups of "students" to supervise. The broadcasts began and mobile classrooms were visited by volunteers, who were critically important in improving reading and maths scores. The results were remarkable: Basic widespread literacy and numeracy achieved rapidly and inexpensively. Attitudes toward learning and education improved. It was a huge community effort and it worked.
Efforts like our New Foundation School and TELA can be easily adapted here in Nigeria. In Africa. Around the world. Mary, a "Chibok Girl" no longer, graduated last week with a B.A. in Accounting. She has a life plan and a future. As a start, she will work at AUN using her skills in the Feed and Read project. "I want," she said, "to give back to my community."
Margee Ensign is the President of the American University of Nigeria, Yola.
Natsaha Akpoti-Uduaghan : Beauty, Brains, Brawn on Eve of 44
By Tunde Olusunle
She was a breath of fresh air when she joined the political fray in Kogi State. She's an attorney who is reputed for her efforts in advocacy. She is also a multitasking entrepreneur and dedicated philanthropist. She certainly was not the first woman to aspire to elective office in the "confluence state," an alias which derives from the convergence of Nigeria's largest two rivers in the capital of her state.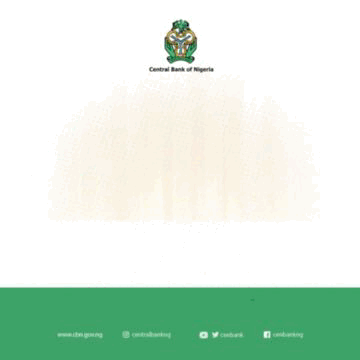 She came, however, with distinctive flair, style, guts, grit and elocution. The trademark veil over her head re-echoes memories of the iconic former Pakistani Prime Minister, Benazair Bhutto. Like Bhutto, Natasha Akpoti-Uduaghan is cerebral, self-confident, articulate, charismatic and strong-willed. Recall she outrightly rejected the congratulatory message of Yahaya Bello, outgoing governor of Kogi State, after she floored Sadiku Ohere, the former's candidate for the Kogi Central senatorial seat at the appellate court weeks ago. Akpoti-Uduaghan alluded to attempts on her life by Bello's henchmen in the run-up to the February 25, 2023 general elections. On that occasion, she ran for the Senate on the platform of the Peoples' Democratic Party, (PDP), against Bello's candidate, Ohere, who contested on the banner of the All Progressives Congress, (APC).
Akpoti-Uduaghan started out years ago as a member of the APC in Kogi State. She aspired for the governorship ticket of the party in the lead up to the 2019 poll to no avail. Frozen out of the APC scheme, she moved over to the Social Democratic Party, (SDP), and made serious waves on her campaign outings. As she prepared to launch out on her second political advent and participation in the 2023 polls, Bello, according to Akpoti-Uduaghan, offered her the sum of N50million to jettison her ambition. She turned it down without batting an eyelid. She was similarly unimpressed with Bello's increment of his offer to N70million. She told him she was not in politics for primitive fiscal acquisition, but was driven by a genuine conviction to serve her people. Bello, she confirmed, was furious at her unbending resolve.
And so she was back again on the campaign dais like the proverbial phoenix ahead of the 2023 political cycle. The proverbial ram in Yoruba folklore which took a few steps backwards in a contest with its challenger did not back out of the duel out of cowardice. No. It retreated to gather more steam and velocity to fight more pointedly and more determinedly. Akpoti-Uduaghan undertook due diligence about the most appropriate political vehicle to help the actualization of her quest. Despite efforts to annihilate the PDP at all levels by the incumbent APC, she was convinced that that party would serve her purposes. And so, she was on the road again, repeatedly touring the five local government areas in her senatorial district and spreading the gospel of the kind of impact she would bring to bear on her people if voted into office. She severally toured Adavi, Ajaokuta, Okehi, Okene and Ogori-Magongo council areas within her senatorial catchment sensitising her people and requesting their support for her bid.
The APC was paranoid on the eve of the February election on account of Akpoti-Uduaghan's ever rising political profile. Totally bereft of ideas about how to stop the rampaging amazon, agents of the APC excavated all three accesses to the PDP senatorial candidate's home. The idea was to prevent electoral officials from reaching her community and its environs, with the aim of disenfranchising that critical constituency in the poll. Akpoti-Uduaghan also noted that that orchestrated action could compromise her personal security and the safety of her people in the event that they had emergencies. Bello would thereafter concur to the act, saying the action was taken in the PDP senatorial candidate's best interests, to prevent intending terrorists from attacking her on the eve of the election, a most unintelligent alibi.
After the senatorial election of Saturday February 25, 2023, the Independent National Electoral Commission, (INEC), declared Abubakar Sadiku Ohere of the APC as winner of the contest. INEC's Returning Officer for Kogi Central, Rotimi Ajayi, a professor at the Federal University Lokoja, (FUL), stated that Ohere garnered 52,132 votes, while Akpoti-Uduaghan secured 51,763 votes. Ohere was thereafter issued a Certificate of Return by INEC and sworn in as a Member of the 10th Senate early June 2023. Undaunted and dogged, Akpoti-Uduaghan promptly sought justice at the Election Petitions Tribunal.
September 6, 2023, the tribunal ruled that the PDP candidate was the rightful and authentic winner of the contest. Akpoti-Uduaghan actually polled 54,074 votes, as against Ohere's 51,291 votes. The judges observed that results from "nine polling units in Ajaokuta local government area, were inflated, while the votes of Akpoti-Uduaghan were intentionally reduced by INEC ward collation officers." Dissatisfied and prodded by his principal, Ohere proceeded to the Court of Appeal for further adjudication. Tuesday October 31, the court dismissed Ohere's appeal as "lacking in merit." It declared Natasha Akpoti-Uduaghan as the "duly elected candidate for the Kogi Central senatorial election held in February 2023." She was inaugurated as senator Thursday November 2, 2023, at a ceremony held during plenary, under the supervision of Godswill Akpabio, President of the Senate. She made history as the first female senator from Kogi State. Instructively too, she effectively dilutes the preceding Kogi all APC-cast in the senate of the federal republic.
Natasha Hadiza Akpoti-Uduaghan was born December 9, 1979, in Ilorin, Kwara State, to Jimoh Abdul Akpoti and Ludmila Kravchenko, a Ukrainian. Abdul Akpoti who hailed from Obeiba-Ihima, Okehi LGA in Kogi State, met his wife while training as a medical doctor in the Eastern European country of Ukraine, several decades ago. A "home girl," she was educated at Christ the King Nursery and Primary School, Okene; Government Girls Unity School, Oboroke, and the Federal Government College, Idoani, Ondo State. She demonstrated leadership potentials even as a young girl, and was the "Head Girl" in her final year in secondary school. She was serially acknowledged as quiet, hardworking, disciplined and diligent, and always posted sterling academic performances. She studied law at the University of Abuja, enduring an intricate balance between her academics and early motherhood having gotten married at the tender age of 19. Her first son, Daniel was born within the period.
She attended the Nigerian Law School, Bwari, Abuja beginning from 2004, and was called to the Bar November 2005. She obtained a masters in business administration from the University of Dundee, Scotland, in 2012. She previously served as legal counsel at the Brass Liquefied Natural Gas, (LNG) complex during which she travelled expensively across the world. Akpoti-Uduaghan has acquired pluri-dimensional competencies in management, mediation, leadership and arbitration among others. Her soft, humane side has been influenced considerably by her father's selflessness and generosity. He was famous for treating many of his patients free in the course of his private medical practice unconcerned about profit-making.
On Saturday March 5, 2022, Natasha Akpoti got wedded to the Itsekiri billionaire, Emmanuel Oritsejolomi Uduaghan, the *Alema of Warri.* The event took place in Akpoti-Uduaghan's primordial homestead in Ebiraland, Kogi State. The chief host was the recently departed *Ohinoyi of Ebiraland,* His Majesty, Ado Ibrahim. It was chaired by a former governor of Edo State, John Odigie-Oyegun, who also previously chaired the APC at the national level. Dignitaries at the high octane event included: Bukola Saraki, former Senate President; the *Olu of Warri,* His Majesty Tsola Emiko; the groom's cousins and former governors of Delta State, James Ibori and Emmanuel Ewetan Uduaghan. Former Delta State governor, Ifeanyi Okowa; incumbent Senate President, Godswill Akpabio; former PDP Chairman, Iyorchia Ayu, among several dignitaries, honoured the event.
Akpoti-Uduaghan's first contribution on the floor of the Senate was to request that the recently departed Ohinoyi of Ebiraland, Ado Ibrahim be immortalised. She spoke of his disposition as an urbane father and patriarch, and an apostle of peace all through his 25-year reign. Within the period, his sociocultural domain witnessed some physical development. She canvassed the rechristening of the Federal College of Education, (FCE), Okene, after the transited royal. Akpoti-Uduaghan was recently named Senate Committee Chairman on Local Content as replacement for her former sparring partner, Ohere. She was concurrently appointed Vice Chairman of the Committee on Steel. That she is in leadership positions in both very important committees, attests to her qualities and capabilities. Akpoti-Uduaghan's advocacy for the resuscitation of the moribund Ajaokuta Steel Project located in Kogi Central, her primary sphere of representation, will gain desired traction, courtesy of her placements in the upper parliament.
The multibillion dollar complex has been emblematic of abandonment, waste, greed, graft, mismanagement in the past four decades now. Akpoti-Uduaghan grew up in Ebiraland and is fully cognisant of the humongous resources in foreign exchange previously sunk into the project which, nonetheless, has remained dysfunctional. The decrepit, melancholy-eliciting condition of the sprawling steel city is best appreciated via a drive through the gargantuan, multidimensional "steel city" of Ajaokuta. Akpoti-Uduaghan wants to proceed beyond preceding peripherals and platitudes to add breadth to the strident advocacy for the functional resuscitation of the octopoidal complex. It is very close to her heart because of its potential to sustainably impact the economy of her people, her state and Nigeria at large. 
Tunde Olusunle, PhD, poet, journalist, scholar and author, is a Fellow of the Association of Nigerian Authors, (FANA)
CBN's Monetary Policy Committee Meeting and the Frenzy?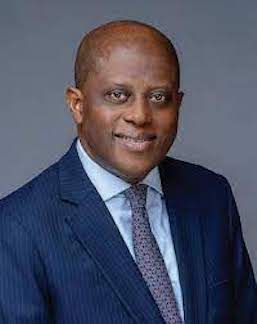 By Ademola Oyetunji
The atmosphere in the Nigeria's financial sector is in a state of frenzy. Stakeholders are befuddled on why the apex bank's monetary policy committee have not met. This is because the CBN had twice postponed the meeting under the leadership of its new Governor.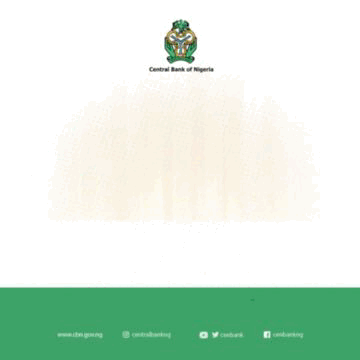 The first postponement scheduled to hold shortly after the appointment of Mr.
Cardoso and his four deputy governors, was obviously put on hold to enable them settle down. The reason could also be that the new management team needs time to study and digest President Tinubu's 8-point agenda and current trends in the financial system to align them with his vision.
Mr. Cardoso at the NASS screening had promised to ensure the independence of CBN. He also pledged to ensure that the CBN under his watch will play its role as a catalyst for growth, and adviser to the government. He said "his-CBN" will shy away from interloping responsibilities.
It is also a common knowledge that President Tinubu had ordered a clean house of the Bank believed to have veered of its mandate under the immediate past governor.
It is also a public knowledge and concern that the Naira has been under attack by speculators and rent seekers, a chronic headache for the Bank's new helmsmen. Forex illiquidity has also become malignant. Thus, convening the MPC meetings amidst these challenges may not be an immediate priority, rather they have been unobtrusively addressing and stabilizing the financial sector. The gains of these efforts are visible, though the parallel market is still chaotic.
The postponement of what was supposed to be its last meeting for the year further heightens the palpable fear and uncertainties of the consequences of the MPC not meeting. Stakeholders' fear cannot be dismissed as Nigerians battle economic hardship, rising food inflation and unbridled Naira depreciation.
However, the CBN Act 2007 section 12 saddles the Committee to ensure price stability and support economic policy of the federal government. The Committee consists of the Governor as the chairman, the four deputy governors, two members of Board of Directors, two members appointed by the Governor, and two members appointed by the President to formulate monetary and credit policy.
It is the highest policy making organ of the Bank responsible for reviewing economic and financial conditions in the economy. It also determines the appropriateness of policy applications in short to medium term, and regularly reviews Bank's monetary policy framework, and adopt changes when necessary.
The Act mandates the Committee to communicate monetary and financial policy decisions effectively to the public and must ensure the credibility of the model of transmission mechanism of monetary policy. It is to meet bi-monthly, except otherwise (as it is the case presently) or on emergency.
Until the appointment of the present CBN Governor, the Committee had met four times under the last dispensation. It is also a public knowledge that boards of federal parastatals and agencies were dissolved by the President with many yet to be reconstituted. The CBN board is one of those dissolved and yet to be reconstituted, neither is it a public knowledge that the President has nominated his two candidates.
Hence, the Bank presently does not have the required number to form a quorum, nor the Governor and his deputies have the constitutional mandate to overtly make certain monetary policy decisions without the approval of the Board.
The concern by the public is normal, particularly the way economic saboteurs have been attacking the Naira and manipulating the parallel forex exchange market. The concern is also noted considering the latest inflationary figure, 27.33%, released by the National Bureau of Statistics (NBS).
But to allay the fears of the public, the Bank's spokesman, Dr. Isa Abdulmumin had on the eve of the scheduled September MPC meeting issued a press statement to announce its postponement. He regretted any inconvenience the change in date may have caused the Bank's publics.
The hullabaloo over non-holding of the meetings may have been misplaced but expected. And with Nigeria's current economic reality, it behooves the economic managers to be strategic in meeting economic saboteurs at their wits ends.
Notable economists and financial technocrats have entertained worries over continuous postponement of the organ's meeting. They believed it may further heighten economic uncertainties. Mr. Boluwafemi Agboladun, a chartered accountant, expressed fears that the silence from the Bank amidst economic turbulence is unsettling as no concrete reason was given for not holding the meetings.
He was however quick to add that the strategy adopted so far by the new management of the Bank is yielding positive dividend. There is stability in the forex market, and Naira exchange rate is no longer volatile. The strategic management adopted by the CBN so far, he noted, is commendable, making currency peddler unsure of what next is coming out from the Bank.
Agboladun also felt that the new CBN Governor may have decided to start the new year with his own monetary policy calendar after he would have gotten a clear heads-on of the fiscal direction to align it with his monetary policy philosophy. He stressed that, it is better for the CBN and the government to have a clear distinction in roles, unlike the muddled and overlapped responsibilities witnessed in the last administration.
Feranmi Deepak, a public commentator, was not surprised that the meeting, though statutory, has suffered two postponements. He was only worried that the outcome of the meetings would have avail the public of the monetary policy direction of Mr. Cardoso, as it would have road mapped investment decisions by local and foreign investors.
The CBN, he observed, may also be taking its time coming out with its agenda. This, he noted, may be due to the ongoing economic diplomacy drive of the President who has been unrelenting in his travels, marketing Nigeria. Therefore, the CBN, he said, "may be collating all he has been saying to the investing community to develop its monetary policy roadmap as government banker and advisor".
He was optimistic that the MPC meeting would assume its normal mode next year, when probably the President in his wisdom would have reconstituted the bank's board to allow for normalcy in its calendar and restore stability in the financial sector.
*Ademola Oyetunji writes fro
RARE, RADICAL BATTLER TAKES A BOW: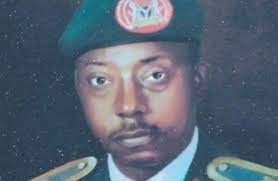 MC ALLI: 1944-2023
By Tunde Olusunle
The uncanny combination of his names which featured Christian and Muslim epithets was sufficiently intriguing to tickle my curiosity and inquisitiveness. He had become a notable public figure back in 1986 when Nigeria's military President, Ibrahim Badamasi Babangida appointed him military Governor of the old Plateau State.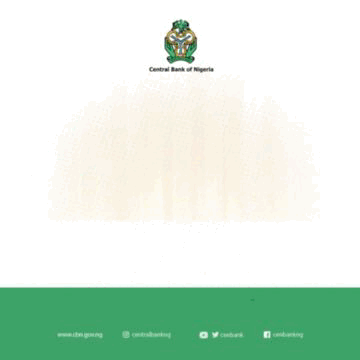 Seven years thereafter he was catapulted to the position of Chief of Army Staff, (COAS) under the regime of Sani Abacha. Abacha had upended the Interim National Government, (ING), hurriedly cobbled together by the departing Babangida in August 1993, as he bowed to popular pressure to disengage. This clamour became more rancorous following Babangida's mismanagement of the "June 12, 1993 election," which was patently won by the charismatic multibillionaire business mogul, Moshood Kashimawo Olawale Abiola, but summarily annulled by Babangida.
In a military dispensation, the office of COAS is nominally and politically the Number Four position. There is a "Chief of Staff," Supreme Headquarters," (CSSH), or a "Chief of General Staff, (CGS)," in the Number Two placement. There is also a Chief of Defence Staff, (CDS), who often doubled as the coordinating hub of the three military services, the army, navy and airforce. He was therefore labelled "Chairman, Joint Chiefs of Staff, (CJCS)." He was Number Three in the political hierarchy of a military government. Professionally and operationally, however, the position of COAS was the de facto Number Two. He superintended over the army, easily the largest defence and fighting arm of the military complex. He reported directly to the Head of State, who was concurrently the Commander-in-Chief of the Armed Forces.
Historically, the COAS was always also a Member of the nation's highest policy and decision-making organ in a military government. The body has been variously christened over decades of military rulership. It was at some point the "Supreme Military Council," (SMC), and later the "Armed Forces Ruling Council," (AFRC). Abacha opted for the designation of the body as "Provisional Ruling Council," (PRC). The COAS is a highly regarded and influential office popularised in the past by military greats like Yakubu Jack Gowon, Hassan Usman Katsina, Theophilus Yakubu Danjuma, Alani Ipoola Akinrinade, Babangida, Abacha himself and Aliyu Mohammed Gusau.
Abacha named Mohammed Christopher Alli, then a Brigadier-General his COAS upon his disbandment of the ING in November 1993 and simultaneously elevated him a Major General. Alli was a battle-tested, war-toughened officer who fought in the fiesty Nigerian civil war between 1967 and 1970, and commanded a battalion even as a fresh joiner into the military. Alli had also served as Nigeria's Defence Attache to Zimbabwe; Director of Military Intelligence, (DMI) and General Officer Commanding, (GOC), of One Mechanised Division of the Nigerian Army, headquartered in Kaduna. Alli was therefore very well groomed for his new job.
I was on the Editorial Board of the *Daily Times* at the time Alli was appointed COAS. I had the added responsibility of maintaining a weekly interview page which I christened "Dialogue this Week." I had the latitude to interview reputable Nigerians across the broad spectrum of the society on topical issues. The simple mention of the name of the organisation, opened doors. Tunji Oseni, who succeeded the suave and debonair Yemi Ogunbiyi. The latter had launched a massive rebuild of the Daily Times behemoth following his appointment as Managing Director in 1989. Oseni worked hard to keep apace with Ogunbiyi's multi-pronged legacies. I therefore wrote an official letter to Alli requesting to meet and interview him. Alli replied my correspondence. It was a surprise somewhat knowing how insular the military could be. His military assistant at the time, I.I. Hassan a Lieutenant Colonel, acknowledged my letter and proposed a date for my visit early in the month of February 1994.
*MC ALLI* beamed from the name tag on the breast of his work gear when I came face to face with him. My preliminary impression of him was that he was urbane and personable. His father, he told me in answer to my preliminary banter, was a Muslim, his mother was a Christian. His bouquet of names which are popular with both religions therefore arose from this background, that intriguing mix of "Mohammed" and "Chris" (abbreviated from the original version of the name, Christopher). He displayed notable wit and diplomatese for a steely, rugged soldier. I congratulated him once again on his appointment. "You want an interview," he asked as he proferred his hand for a handshake and waved me to the visitor's seat. I responded in the affirmative.
"I'm still taking stock of this office as you probably can see," he began. "Much as I want to talk to you, I wouldn't want to respond to some of your questions with a "no comment" reply." Continuing, Alli said: "What you can do for me is to exercise some patience. There will be a lot to talk about the army just as there must be a lot to talk about *The Times!* Just wish me well as I lead and rebuild the army but rest assured I will talk to you." Alli the rare breed, cerebral combatant tactically wriggled out of the dragnet of my proposed inquiries. He did speak about sundry issues concerning his background and career though. Arising from that encounter, my article was titled "Mohammed Chris Alli: Portrait of a Soldier-Patriot" and published in the *Daily Times* of Saturday February 5, 1994.
Months after that encounter and barely one year in office, Alli was removed by Abacha and replaced by Alwali Jauji Kazir, another army General in August 1994. He was reported to have regularly nudged Abacha on the imperative for the revalidation of the "June 12, 1993" election which was clearly won by MKO Abiola. He was said to have subtly, albeit stridently pushed for the military to return to the barracks to enable democracy thrive. The totalitarian, feared and dreaded Abacha had aided the ascent of some of his military predecessors to political limelight and long coveted the highest office in the land himself. He was indeed nicknamed the *Khalifa,* (meaning the successor) on the sidelines of the Babangida regime. He wouldn't brook any suggestion to terminate his rulership under whatever description. Alli was summarily retired on the same day with Allison Amaechina Madueke, a Rear Admiral and Chief of Naval Staff, (CNS), who was also progressively-inclined like MC Alli.
After his compulsory retirement, Alli tried his hands on entrepreneurship. He established a woven sacks factory and a gas-filling plant side-by-side, in Lokoja the capital of his state of origin, Kogi State. I remember he named the latter *Mohca Gas Ltd,* a play on letters from his names. He was thus a regular caller at the historic confluence of the Niger and Benue rivers, where he had a home. Coincidentally, I had moved over to Lokoja from Lagos on a second spell, as an appointee of the sitting military administrator this time around. Paul Uzoanya Ndimele Omeruo an army Colonel, appointed me his Chief Press Secretary and Director of Press Affairs, beginning from May 1995. With Alli's more frequent visits to Lokoja to tend his teething investments, we continued to see each other more frequently. I was assured a few chilled drinks whenever I stopped by to say "hello." He famously regaled me with stories of his penchant for radical dissent against the establishment even as a young secondary school student. He would typically tell me: "… What the school authorities tried to do on that occasion ran counter to my ideals and principles. I rebelled."
Nigeria's former military Head of State and democratically elected President, Olusegun Obasanjo, tapped Alli in 2004 to serve as Administrator in the perennially acrimonious Plateau State, where Alli was once military Governor. Under the leadership of the democratically elected Governor of the state, Joshua Dariye, sectarian violence had reportedly claimed over 50,000 lives. This compelled Obasanjo to declare emergency rule, after suspending the Governor and the State Assembly. Within Alli's six month service which ended in November 2004, he developed the "Plateau Peace Programme" in collaboration with religious, ethnic and community leadership. He also offered amnesty and fiscal rewards to holders of weapons who turned them in. Alli's measures considerably helped in calming down the situation in the state.
Mohammed Christopher Alli was born on Christmas day in 1944 in Kotonkarfe, headquarters of present day Kotonkarfe local government area in Kogi State to Mallam Alli Adakwo Alaburah and Mama Rebecca Ojumori Nanashe Abayomi. He attended Trinity High School, Oguta, Imo State, and the Metropolitan College, Onitsha, Anambra State. He actually had a tinge of *Igbo* accent, a language he spoke fluently. He demonstrated early intellectual disposition, posting a well-earned Division One performance in the very competitive West African School Certificate Examination, (WASCE), in 1962.
He had his earliest military education at Fhiegehorst Isaufboren, West Germany between 1966 and 1967, and the Nigerian Defence Academy, (NDA) in 1967, where Abdulsalami Abubakar who later became Nigeria's Head of State was his course mate. Alli attended the "Platoon Commander's" course in Westminster in the United Kingdom in 1971, and the "Unit Commander's" training in Pakistan in 1975. He was at the Command and Staff College, Jaji, Kaduna State, a tri-service military training institution, in 1978 and the National Defence College, (NDC), India in 1990. He obtained a masters from the University of Allahabad, Pakistan, to understanding his deep-seated inclination towards scholarship.
Alli began his working career as a laboratory assistant with "Kirkpatrick and Partners" in Kaduna, after a failed attempt to secure a job at Eastern Nigerian Broadcasting Corporation in Enugu. He also served as "archive assistant" in the Kaduna-based National Archives. His attempt to enlist in the police was opposed by his father, even as he secured an appointment as a non-commissioned officer in the fledgling Nigerian Airforce. Fortune smiled on Alli in 1967 when the civil war began. He applied for a short service commission in the army and was admitted. Thus began his odyssey in the Nigerian Army. He authored a very courageous and profound book of over 400 pages titled *The Federal Republic of Nigerian Army: The Seige of a Nation,* published in 2001. He was also member of the Editorial Board of the reputable *The Guardian* tabloid which flaunts itself as the "flagship of Nigerian newspaper journalism."
Years after he hedged from obliging me an interview, Alli became an interviewer's delight. He was famous for his engaging frankness, broad perspectives and refreshing profundity on a wide canvas of issues. He sadly passed at a military hospital in Lagos in the morning of Sunday November 19, 2023, a little over a month to his 79th birthday. Encomiums have continued to pour from across the world. The Nigerian Army has declared a three-day mourning period in his honour during which all flags in all Nigerian Army formations are to fly at half-mast. Alli's uncommon insights in the variform military, security, intelligence and administrative sectors, will be sorely missed. So will be his unwavering patriotism, untiring nationalism and undying commitment to the growth and progress of Nigeria, a country he was willing to die for.
*Tunde Olusunle, PhD, poet, journalist, scholar and author is a Fellow of the Association of Nigerian Authors, (FANA)*