Coping with Mental Illness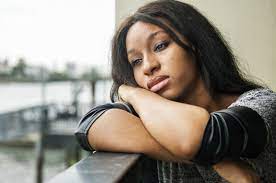 Lois Nwobodo explores the many shades of mental health, causes and remedies, using personal experiences
Every fourth person in Nigeria struggles with a form of emotional illness. Many physical illnesses such as diabetes, stroke, high blood pressure, and arthritis are connected to how we think and feel.
This is an introduction to emotional wellbeing and mental health as they relate to our experiences as humans on Earth.

From what we eat to what we attract.
Let's Begin with me
In January 2019, my sister accompanied me to an appointment. In the office where we sat, were well-cushioned brown cane chairs. I focused my attention more on them than on the woman seated on one of them. She was my psychotherapist. I had come to see her.
I donned a light purple flowing gown, like an Arab Imra'a. My eyes looked like they had not rested in days, so sunken.
I was so thin that if you touched the clavicle on my neck, you may bleed.
Weeks before then, I had had a series of panic attacks. It is safe to say that I almost ran mad.
My family begged me to come seek help. I didn't want to, another sign of mental ill health. To this day, I believe if they hadn't come all the way to pick me up, you wouldn't be reading this.
'I want to die' was my reply to the psychiatrist's 'Why are you here?' What I really wanted to say was: 'I need to die'.
But how did I, a beautiful brilliant lady, find death necessary? Why did I feel that powerless?

It Started from my Childhood
Before I tell you about it, let me ask you this: Have you ever sat with a person who hadn't showered in days? Or who had been sweating profusely but seemed oblivious of how awful they smell? What if that person was you? Or your parents? Your spouse or kids?
You may not be able to stand yourself, let alone those people.
In many ways, that analogy describes what people do with their thoughts, feelings and emotions. Your inner being, your mind, 'sweats' and gets 'sullied'.
How aware are you of that? What steps do you take to 'cleanse' it?
While you process that, let me tell you the result of my four-hour 'cleansing' visit.
The psychotherapist diagnosed me as having manic depression, otherwise, known as bipolar disorder. I was given a prescription and asked to return in two weeks. It's been three years now. And thankfully, I no longer need the prescription.

Back to my childhood. I grew up among people. I believe my parents had what I term "love burn out". I am the fourth of what became a nuclear family of 12, amidst an extended family that sometimes numbered 20 or more.
Because he felt a sense of responsibility, my dad, an empathetic man, let his siblings stay with us. There were six of them. Then there were his business partners and their partners.
Home Life was Public Life

Daddy was hardly present. He felt pressured to make money to support his siblings, his parents, his extended family, his friends and us.
He did make the money, for we didn't lack basic necessities. Also, he was very keen on education: "Read. Read. Take First position. Read some more", he would say.
My mum found it difficult dealing courteously with the many people in her husband's life. I guess she was married too soon, she was 18. She coped by being somewhat thick-skinned and emotionally unexpressive.


I was constantly trying to prove myself, to prove that I was worth the love and affection I required to bloom. In time, I developed an aloofness, a disconnect.
Behavioural scientists call this Avoidant Attachment. Kids who grew up in an environment where their need for affection isn't consistently reinforced develop pseudo- independence.
In their minds they think: "nobody wants me because I am not worth paying attention to". Till this day, I struggle to keep relationships warm.
I also stammered badly. It must have started after I was sexually abused by a father figure (later by a relative, then a peer). My mum says I spoke fluently until then. I was five or six.
In secondary school, I would make up stories to fit in. Once, I told my friends that my parents had five of us, another time, they had three. I was ashamed of our 'population'. I changed my state of origin many times. I just wanted so badly to be somebody else.
Despite these, I was an exceptional honors student, even in the University. In there, I led a triangular life: school, hostel, place of worship. I came out as the Best Graduating Student.

But I wasn't always a powerless victim; I was also a powerless perpetrator. I developed quite a temper and struggled to control it. I still reel at the pain I caused my siblings for I was quite abusive.
From this vantage point, I can say that my parents did the best they could to raise us with the knowledge they possessed at the time. You can't do more than you know, right?
In some ways, the environment shaped me to the person I am today. I'm grateful that they ingrained moral forthrightness in us and a sense of duty, a grind that propels hard work.

Before getting into the University , I set one lofty goal: I was going to be a missionary with or without a husband.

But my Love Life had Other Plans
I was a hopeless romantic. Even though I was well into my twenties before I started dating, I couldn't handle it. In a way, I felt like a dog let out of the cage. I was hungry for love.
So I loved recklessly and made poor choices, not in the men I dated, but in the manner I treated them. Worse still, I felt powerless to change for the better.

The breakup of one of those relationships was a precursor to my mental breakdown. Psychology calls it a 'trigger'. That breakdown was the beginning of beautiful things for me.
So I write to you, who is a parent, an entrepreneur, a teenager, a young adult, a singleton, a divorcee or widower/widow: a human on earth having life experiences, but who is tired of doing the same thing over and over again.
The experiences I share with you have made me powerful. They have taught me the true meaning of self-love and self-esteem. They are not expressed in physical or material things but in the way we see ourselves and our accomplishments.
Like you, I am a work-in-progress and I have learnt to express love to myself as I wanted my parents to. I no longer feel empty.
I am proof that no matter how deep in the mire of pain and suffering you are in, you can change that pain to power.
Remember that 'cleansing' we talked about earlier? You think you don't need it. But you do. Why?
Well, Why Not?
Why have a shower or two everyday? Why brush your teeth or wash your clothes?
The best version of yourself begins with how your mind controls your outer and inner worlds.
Cleanse it!


Free Medical Outreach in Nasarawa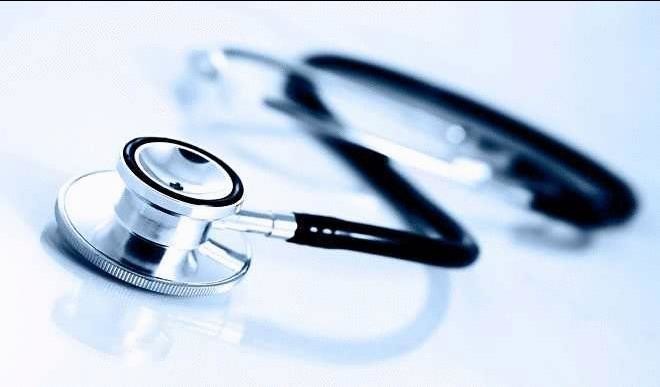 Tatara community in Panda Development area has praised the executive chairman of Karu Local government area, James Thomas, for the free medical outreach in the area.
They stated this during the flagging off of free medical treatment held at the primary health care center, Tatara, Wednesday.
The free medical outreach was sponsored by Karu Local government Chairman, James Thomas, in conjunction with the association of Hospital and administrative Pharmaceutical of Nigeria, the association of community pharmacists of Nigeria, and the senior special assistant to Governor Abdullahi Sule on primary healthcare, respectively, where the patients were treated from different ailments.

Speaking to NBC news, some of the beneficiaries, Mr. Banshe Wayo and Mrs. Rejoice Zaka, appreciated the effort of the Karu Local government Chairman in fulfilling his campaign promises by alleviating their health challenges and urged other politicians to emulate him.
While flagging off the free medical outreach, the sponsor who is the chairman, of the Karu Local government area, James Bawa Thomas, said the medical outreach was to fulfill the giant strides of Governor Abdullahi Sule toward providing health services to the people of the state and promised to continue serving the people of Karu as expected.
Earlier, the senior special assistant to Governor Abdullahi Sule on Primary health care, Princess Margaret Elayo, said health is one of the major challenges rural communities are faced with, and commended the chairman of the council for the initiative, stressing that there are drugs available to give the patients after examination by doctors.
There, the head of the medical outreach, Pharmacist Luka Augustine, and Doctor Aleke Nnaemeka, disclosed that the free medical outreach was part of their social responsibility to the communities in addressing their health challenges, stating that the patients will be treated for different diseases and will give the prescribed drugs.
Also speaking, the supervisory councilor for health Karu Local government area, Hamza Sani, the director of Primary healthcare, Haruna Elayo Kuje, and the councilor, representing Tattara Kondora electoral ward, Ombuganza Ezekiel, assured the Tattara community of their selfless service in meeting up to their health-related challenges and sued for their support to enable them to succeed.
Kogi: NDLEA Seizes 1,699kg Assorted Drugs within Six Months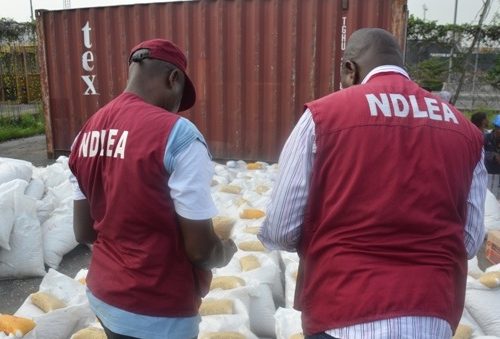 From Joseph Amedu, Lokoja
The Kogi National Drug Law Enforcement Agency (NDLEA) Command has arrested 149 suspects with a total of 2, 699kg of assorted hard drugs between January and June in the State.
The Kogi NDLEA Commander, Mr Abdulkadir Abdullahi Fakai, made the disclosure during a Press briefing yesterday in Lokoja to mark the beginning of a weeklong activities in celebration of the 2022 United Nations Day Against drug Abuse and trafficking.

Fakai said that the theme "Addressing Drug Challenges in Health and Humanitarian Crisis" was carefully chosen to mark the 2022 UN Day of fight against drug abuse.
The Commander said that 149 drug suspects made up of both males and females were arrested with the 2,699kg assorted drugs within the period under review include codeine, Methamphetamine, Exol-5, Diazepam, tramadol, Cannabis sativa, Pentazocine amongst others.
The NDLEA boss said that the Agency recorded the highest seizure of 948.956kg in April followed by 307.815kg in May while the list of 59.973 kg was recorded within June
He said that already the command has tried and convicted 29 accused persons while other cases are still pending at the Federal High Court, Lokoja.
"The drug situation in Nigeria and indeed Kogi is disturbing, especially being a microcosm of Nigeria, and as a federating unit, Kogi cannot stand alone in the face of this ominous threat of drug abuse and trafficking.
"The implication on security, economic and the general wellbeing is dire. Statistics and empirical facts from National Drug Law Enforcement Agency operations indicate clearly that drug problem is mutating into a colossal social problem.
"It has become an issue linked beyond doubt to escalation of insecurity and its attendant effects on peace and economy across the country," he said.
He said that the debilitating effects of armed robbery, kidnapping, banditry, rape and other violent crimes against humanity were contesting for the soul of our nation.
"We know that drugs are mostly the catalyst for these vices, because anywhere that there is drug, there is crime and vice versa," he said.
He said that explains why the command has engaged in various operations, sensitization, courtesy/advocacy visits to Gov Yahaya Bello, Kogi, Secretary to State Government, traditional rulers and the State security chiefs including the Nigerian Police and the Nigerian Army.
"In the area of drug abuse and preventive education (DAPE), 25 schools and organizations where sensitized from January to date while 84 clients referred from investigation units were counseled within the period.
"Drug war is a onerous task that cannot be left in the hands of the agency alone,".
He enumerated some successes recorded within the period to include arrest/seizure of a J5 bus, intercepted along Okene/Lokoja-Abuja expressway conveying 750kg of dried weeds (Indian Hemp), interception of 29 pieces of sewn military camouflage uniforms in a truck and arrest of a jail breaker.
Fakai, however, called on the general public for cooperation, support and provision of useful information to the agency whenever they see or hear something strange
He said that all hands must be on deck as the Agency cannot do it alone, but the government at all levels, traditional institutions, Religious and opinion Leaders, NGOs must give a helping hand to ensure a drug free Kogi and Nigeria as a whole.
Niger Launches COVID-19 Recovery Programme, Disburses Funds to Communities, Groups
From Dan Amasingha, Minna
The Niger State Government has launched COVID-19 Action Recovery, Economic Stimulus Programme, and disbursed over N60 million to beneficiaries.
Secretary to the State Government (SSG), Ahmed Ibrahim Matane, disclosed this while launching the commencement of NIGER – CARES and distribution of cheques to benefitting communities and groups organized by the Niger State Community and Social Development Agency (CSDA) held at Justice Idris Legbo Kutigi International Conference Centre, Minna.

Matane explained that the Nigeria CARES Project is an intervention programme aimed at mitigating the impact of the COVID-19 pandemic on the poor and vulnerable households.
According to the SSG, the disbursement of funds to groups is a poverty reduction strategy as well as support to micro and small-scale enterprises as a means of stimulating the economic growth in a post-COVID-19 era thereby bringing people out of poverty.
He noted that due to the leadership and political will provided by Governor Abubakar Sani Bello, Niger State was ahead of many States in this endeavour and expressed optimism that implementation of the programme would improve the living standards of communities to get back on their feet.
The SSG urged the benefitting communities and groups to utilize the funds for the purpose it was meant for and not to allow any form of hijack by anybody.
Earlier in his remarks, the Honourable Commissioner, Niger State Planning Commission, Alhaji Zakari Abubakar encouraged the people of the State to take advantage of the opportunities provided by NIGER-CARES to enhance their means of livelihood and reduce the spate of poverty in their communities.
The General Manager, Niger State Community and Social Development Agency (CSDA), Yusuf Ahmed Usman announced that the State Government has released the sum of N248, 854, 184 to the Agency for the provision of social basic infrastructures to communities and groups in all the 25 Local Governments Areas in the State.
Ahmed Usman said that Communities and groups that would benefit from the disbursement include the Aghumai Bari group, Paikoro LGA, Soje B, Chanchaga LGA, Talwood community, Wushishi, Chingini Enazan, Edati LGA and Association of the blind, Kontagora LGA.
Over N60 million naira was disbursed to the communities and groups to commence the implementation of the following chosen micro-projects, drilling of solar boreholes with an overhead tank, renovation of a health clinic, renovation of learning centre and provision of learning materials, the General Manager revealed.
Highlights of the occasion were goodwill messages from different stakeholders and cultural performance.