Corps Marshal, Biu Proceeds on Retirement Leave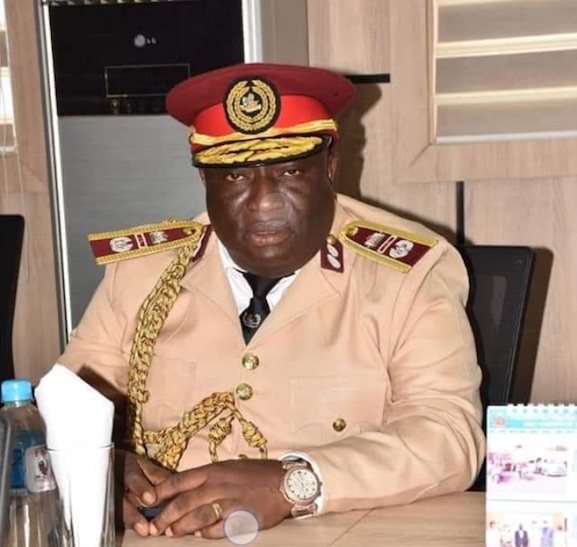 Barring any possible extension, the Corps Marshall, Federal Road Safety Corps FRSC Dauda A Biu is expected to embark on retirement leave any moment from now.
According to a memo from the Corps Secretary, Assistant Corps Marshal Susan A Ajonge,  Biu ought to have commenced his retirement leave by July 11.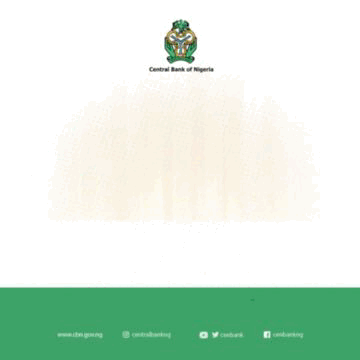 In the retirement notice addressed to the Corps Marshall, "your retirement from the Service takes effect from October 11, 2023 after 35 years of service".
He was therefore, advised in the memo that "your terminal leave would commence from July 11, 2023.
"
The memo, which was titled" Pre-notice of retirement from service of FRSC, dated  February 22, advised the Corps Marshall to liaise with the Corps pension office, Administration and Human Resources department RSHQ immediately for appropriate documentation.
Biu who was one of the pioneer staff of the Corps at FRSC inception is said to be lobbying for an extension of service.
He was second in command to the former Corps Marshal, Boboyo Oyeyemi, who handed over to him last year.
Biu has been in charge of the administration and finance department of the Corps for eight years before his confirmation as the substantive Corps Marshal last year.
However, it was gathered that more than six senior officers are jostling to take over any moment he commences his retirement leave.
Biu who was one of the pioneer staff of the Corps at FRSC inception is said not to be in a hurry to retire as he is lobbying for an extension of service.
While he is lobbying for extension, those eyeing his seat are said not to leave anything to chance as they are seriously asking to replace Biu by October.
Efforts made to get the reaction of the office of the Secretary to the Government of the Federation did not yield results.
FCT Area Councils, Stakeholders Share N4.9 Billion Allocation
By Laide Akinboade, Abuja
The six Area Councils in the Federal Capital Territory and other stakeholders have received the sum of N4,966,217,872.99 billion as share of statutory allocation for the month of Oct.
FCT Minister of State, Dr. Mariya Mahmoud, who presided over the 182nd Joint Account Allocation Committee (JAAC) meeting commended members for their attendance and their invaluable contributions over the years.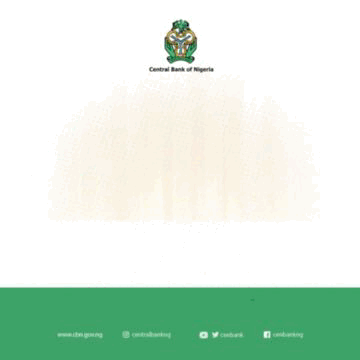 She appealed to the Department of Outdoors Advertisement and Signage (DOAS) to work in synergy with the six area council authorities with a view to improving revenue generation in the territory.
The minister who cautioned against friction among the revenue generating departments, however, observed that with collaboration, the Administration stands to gain more in its internal revenue generation.
A breakdown of the figures released during the JAAC meeting indicates that the sum of N2,434,932,198.95billion was made available for distribution to the six area councils, while the sum of N2,531,285,674.04billion was made available to other stakeholders, bringing the total sum to N4,966,217,872.99billion.
Similarly, distributions to the six area councils shows that the Abuja Municipal Area Council (AMAC), received N517,549709.29million, while Gwagwalada got N407,277,974.82million and Kuje received N445,799,336.65million.
Other area councils include, Bwari Area Council which received N390,047,987.63million, Abaji got N363,856,716.08million while Kwali received N406,753,949.57million, bringing the total sum to N2,531,285,674.04billion disbursed to the six area councils.
On the other hand, distribution to other critical stakeholders include: Primary School Teachers which gulped N2,050,941,625.03billion, 15 percent Pension Funds took N226,478,989.57million, One percent Training Fund gulped N49,662,178.73million, while 10 percent Employer Pension Contribution gulped N107,849,405.63million, bringing the total sum to N2,434,932,198.95billion.
Those present at the 182nd Joint Account Allocation Committee (JAAC) meeting include the FCTA Permanent Secretary, Mr. Olusade Adesola, Mandate Secretary Area Council Services, Hon. Bitrus Garki, and the Director of Finance and Administration in Area Council Secretariat, Mrs. Omolola Olanipekun.
Others include the Chairman of Kwali area council, Hon. Danladi Chiya, Chairman of Abuja Municipal Area Council, Hon. Christopher Zaka, Chairman of Gwagwalada Area Councils, Hon. Abubakar Giri, amongst others.
Nasarawa Police Apprehend 18 Suspected Criminals
Joseph Hans Apuu, Lafia
No fewer than 18 suspected criminals have been arrested and paraded by the police in Nasarawa state.
This followed intelligence gathering on the nefarious activities of criminal elements which mandated the command to launch a serious manhunt on the criminals hibernating in some identified hot spots within the state.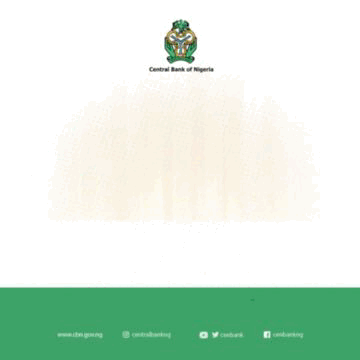 Parading the suspects before newsmen at the command's headquarters on Monday in Lafia, Shettima Jauro Muhammed, the acting commissioner of police revealed that 5 suspects were arrested for kidnaping, 10 for armed robbery, 1 for rape, 2 for culpable homicide while 7 fire arms and 27 ammunition were recovered.
He said the press briefing provides an opportunity to showcase to members of the public the sustained efforts of the Nasarawa State Police Command towards the actualization of a crime Free State.
He revealed that "On 30/11/2023 at about 1930hrs, based on credible information, one Mohammed Sani 'M' of Agyaragu Tofa was tied on both hands and legs and locked up in a room where he starved to death and hurriedly buried by his family members on allegation of witchcraft, Police operatives attached to 'A' Division, Lafia swung into action and got the duo of Hassan Ismail and Mohammed Sani all males of Agyaragu Tofa arrested.
Efforts were ongoing to arrest all individuals involved in the dastardly act.
"On 28/11/2023 at about 2330hrs, a detachment of Police operatives attached to Obi Division while carrying out Vehicular patrol along Adudu-Azara road intercepted two motorcycle riders carrying three passengers each.
Upon reasonable suspicion, a thorough search was conducted on them where one AK 47 Rifle and twenty six (26) rounds of 7.62MM live ammunition were recovered from the following suspects, namely: Omiya Ijimi, Mable Ijimi, Tertenge Simon, Unjihga James, Kenneth Tsoka, Aandover Simon, Tamun Simon and Beega Simon all males of Ibuan village of Obi LGA. Investigation is ongoing at the State Criminal Investigation Department, Lafia.
"On 31/10/2023 at about 1430hrs, a complaint was lodged at Nasarawa Eggon Division by one Justina Samuel that, she returned from the Market and found out that her 5 year old daughter was walking abnormally; upon enquiry, she revealed that she was sexually molested by one Habu Yusuf 21 years old, of Egbukumu Area, Nasarawa Eggon.
"Upon receipt of the complaint, the suspect was trailed and arrested. Preliminary Investigation revealed that Habu Yusuf has also sexually molested two of his elder brother's children between the ages of 8 and 10 before nemesis caught up with him. He has confessed to the commission of the crime and investigation is ongoing"; the Ag CP revealed.
The CP revealed further that "On 20/09/2023 a complaint was lodged at Awe Area Command by one Mohammed Sani of Ampana Village, Awe LGA that he received a phone call and was asked to pay a ransom of three million Naira or risk being kidnapped.
"Upon receipt of the complaint, an investigation was launched into the case, which led to the arrest of one Bala Salihu 'M' 35yrs at a location meant for the collection of ransom. The suspect has confessed to the crime and investigation is ongoing.
"On 14/11/2023 at about 2000hrs, information was received that three armed men attacked a provision store at Doka Village, Doma LGA.
"Reacting to the ugly development, a combined team of Police men and members of the community went after the criminals; in a bid to escape, the criminals threw away one AK 47 rifle with one live ammunition and took flight.
"The firearm, one live ammunition, and sixs hellsl of expended ammunition were recovered at the scene. Effort is ongoing to arrest the criminals and bring them to book.
"Sequel to the Investigation into a reported case of kidnapping at Deddere where a Fulani settlement was invaded by suspected kidnappers and one Hafsat Alhaji Jafar was shot dead and her Husband abducted.
"Police operatives launched a discreet investigation into the case, which led to the arrest of the duo of Abdulmumini Abubakar 'M' 27yrs and Ahmed Maisaje AKA Gona 'M' 30yrs on 15/11/2023.
"Two cell phones belonging to the kidnappers that were recovered at the scene of crime were traced to them. They have subsequently confessed to the commission of the crime. Complaint was lodged at Nasarawa Eggon Division that one Rabiu Yakubu was on his way to Arugbadu Gida riding on a Bajaj Boxer Motorcycle but was attacked by three armed robbers and his Motorcycle snatched.
"Reacting to the ugly development, Police operatives launched a manhunt for the criminals. Consequently, the duo of Dahiru Abdulmumini and Mohammed Lawal all males of Arugbadu along, Lafia East Development Area, Lafia were arrested and have confessed to the commission of the crime. Effort is ongoing to arrest one Abdulkareem Sule that is on the run to recover the stolen motorcycle.
"On 19/11/2023 at about 0940hrs, a distress call was received by the Anti-kidnapping unit that the two suspected kidnappers were arrested by the resident of Akunza Migili Village, Obi LGA while cooking in the forest. Upon receipt of the information, Police operatives raced to the scene and took over the suspects namely: Mohammed Sani 'M' 28years and Abdullahi Usman 'M' 20 years all males of Trailer Park, Agyaragu/Akunza Jarmai.
Items recovered from the victims include cooking utensils, food stuff, one machete, two torch lights and pairs of black slippers, all were items carted away from the residence of one Ayele James of Akunza Migili Village when it was invaded on 12/11/2023," he said
The CP disclosed that all the suspects upon conclusion of investigation would be charged to a Court of competent jurisdiction for prosecution.
MSMD Urges Adamawa, Taraba Residents not to Panic over Aircrafts Flying at Low Altitude.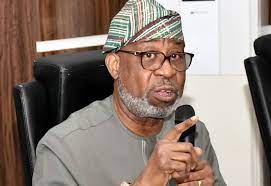 By Yagana Ali, Yola.
The Ministry of Solid Minerals Development, has urged the people of Adamawa State and Taraba States, that the Federal Government in continuation of its quest to improve the availability of geological information and data to enhance the diversification of the economy and achieve the Renewed Hope agenda of the present administration was still embarking on an airborne geophysical survey within the fringes of Local Governments that borders the two States.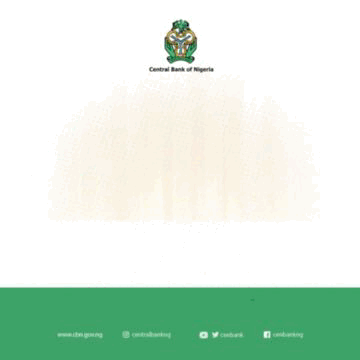 The activity which was being supported by the Mineral Sector Support for Economic Diversification Project (MinDiver) was carried out by an international Consultant called Excalibur and involves the use of yellow coloured small aircrafts fitted with aeromagnetic lenses to carry out aeromagnetic surveys in selected states of the federation including Taraba state.
In a statement by Media/Communication Officer, Mineral Sector Support for Economic Diversification Project (MinDiver), Ministry of Solid Minerals Development Abuja, Ishaku Kigbu, said it was expedient to sensitise residents of the affected states not panic when they notice small yellow coloured aircrafts flying at low altitude to capture geological information and data in their localities.
The affected Local Government include; Ardo Kola, Jalingo, Karim Lamido, Lau, Yorro and Zing LGAs in Taraba and Mayo, Balwa, Demsa, Ganye and Toungo LGAs in Adamawa State not to panic as a result of sighting of the aircraft as it flies across the areas
"This has become very necessary given the security situation in the country and to ensure that the people are not misinformed or dis-informed," he said.
The airborne Geophysical Mapping Survey started in June 2021, and a robust sensitisation and enlightenment campaign was carried out in the 19 States that were to be covered by the activity.
The program experienced overlaps due to weather conditions and logistical reasons but has been progressing well since it started.
This sensitisation exercise was to further re-sensitise the people of Taraba and Adamawa States not to panic upon sighting the aircraft, noting that the reassurance is necessary given the current security situation in the country.