Dangote Cement Vows to Close Demand-supply Gaps
Dangote Cement Plc has restated commitment to meet the demand gap and ensure the availability of cement products across the country.
The Group Chief Sales and Marketing Director of Dangote Cement, Mr Rabiu Umar, said this in a statement issued on Tuesday.

Umar said that the renewed commitment became necessary in view of the need to meet the current surge in the demand for cement products in Nigeria.
While noting that Nigeria had moved from importing cement to becoming an exporter of the product, Umar explained that the demand for cement rose globally as a fallout of the COVID-19 crisis.
"Nigeria is no exception as a combination of monetary policy changes and low returns from the capital market has resulted in a significant increase in construction activity.
"We got into COVID-19 last year and immediately after that there is a surge in demand and this is not particular to Nigeria alone. A couple of countries across the world are also experiencing the same; Mexico, South East Asia among others," Umar said.
He emphasised that Dangote Cement was aggressively building up more capacity as it recently invested in a new line that had been completed in Obajana Plant.
According to Umar, the line is waiting for the power plant for it to commence operation.
He said, "we have a new plant in Okpella in Edo state that is also going to start operation very soon.
"For the last couple of years one of our plants in Gboko, Benue state has not worked; we have re-started the plant all in a bid to make sure that there is enough production.
"We have also increased the capacity of our Obajana plant and very soon, I am sure the market will be flooded with enough products.
"You also need to note that other operators are also increasing their capacity. In every business, what drives the price is the demand and supply.
"As a business we have not increased our price up until this point. So, what has happened in price increment in the cement products are forces of demand and supply."
He said though the company has direct control over its ex-factory prices, it cannot control the ultimate price of cement when it gets to the market.
Umar advised that it would be important to distinguish Dangote's ex-factory prices from prices at which retailers sell cement in the market.
He pointed out that the company was trying to make sure that it increased the supply of the product in the market and noted that the company would bring in 2,000 new trucks to ease distribution bottlenecks.
"We are buying these trucks and putting them out there to make sure that the distribution is also taken care of.
"This new development will lead to additional thousands of direct jobs in the country; apart from both direct and indirect jobs the plants will also create.
"Globally, by the time we are done, we believe that the additional capacity we will put on the market compared to what we have in the market today is probably the size of each of our competitors in terms of the additional volume that we will put in the market.
"And we believe that should help to manage the tension in the country as far as the situation with the skyrocketing prices of cement are concerned," Umar said. (NAN)
FOREX: CBN Assures Customers of Banks' Compliance
The Central Bank of Nigeria (CBN) has assured bank customers that it would monitor commercial banks to ensure legitimate Foreign Exchange (FX) demands of customers are met.
Mr Osita Nwanisobi, Acting Director, Corporate Communications, CBN, gave the assurance in a statement on Monday in Abuja, made available to reporters.

The apex bank's assurances followed Monday's commencement of its directive to Deposit Money Banks, to sell foreign exchange to customers, for invisibles such as basic travel allowance, PTA, medical and tuition.
The CBN also dismissed speculations that it planned to convert the foreign exchange in domiciliary accounts of customers into naira.
Nwanisobi said the CBN had put in place monitoring mechanism to guarantee the seamless sale of FX to customers who supported their requests with relevant documentation.
He said the CBN had also extracted the commitment of the banks, through their Chief Executive Officers, that customers with legitimate requests would not be turned back.
Nwanisobi dismissed insinuations in some quarters that the CBN planned to convert the foreign exchange in the domiciliary accounts of customers into Naira in order to check shortage of dollars.
According to him, the CBN never planned to tamper with the foreign exchange deposits in the accounts of customers.
He described those making such allegations as criminal speculators whose intention was to create panic in the foreign exchange market.
He said, "At no time did the CBN ever suggest or imply that it would tinker with the foreign exchange deposits of customers."
He urged operators of domiciliary accounts and other bank customers to go about their legitimate foreign exchange transactions and disregard fictitious stories aimed at pitching them against the bank and triggering chaos in the system.
It will be recalled that the CBN Governor, Godwin Emefiele, at his post Monetary Policy meeting briefing on July 27, said the CBN would stop the weekly sale of foreign exchange to Bueaux de Change.
The governor said also that deposit money banks would henceforth, sell to customers to meet their foreign exchange needs.
Banks' Chief Executives had at a meeting, at the weekend affirmed their readiness to meet the foreign exchange demands from genuine Foreign Exchange end-users as directed by the Central Bank of Nigeria.(NAN)
NGX Opens August with N30bn Growth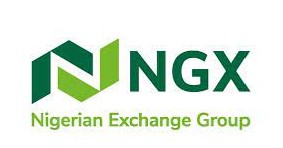 The Nigerian stock market opened trading for the month of August on Monday with a growth of N30 billion.
Speficially, the market capitalisation which opened at N20.083 trillion increased by N30 billion or 0.

15 per cent to close at N20.113 trillion.
Also, the All-Share Index inched higher by 57.64 points or 0.15 per cent to close at 38,604.72 from 38,547.08 achieved on Friday.
The positive performance of the market was driven by price appreciation in large and medium capitalised stocks amongst which are; MTN Nigeria Communications, Julius Berger, Unilever Nigeria, NASCON Allied Industries and NPF Microfinance Bank.
Julius Berger led the gainers' chart in percentage terms with 8.89 per cent to close at N24.50 per share.
NPF Microfinance Bank followed with eight per cent to close at N1.89, while Regency Alliance Insurance went up by 7.14 per cent to close at 45k per share.
Linkage Assurance rose by 6.67 per cent to close at 64k, while Mutual Benefits Assurance gained 5.41 per cent to close at 39k per share.
On the other hand, Eterna led the losers' chart in percentage terms by 10 per cent to close at N6.39 per share.
Neimeth International Pharmaceuticals followed with a decline of 9.71 per cent to close at N1.58, while Tripple Gee & Company lost 9.09 per cent to close at 90k per share.
Dangote Sugar Refinery lost 5.41 per cent to close at N17.50, while Lafarge Africa shed 5.02 per cent to close at N21.75 per share.
However, the total volume of trades traded dipped 36.9 per cent to 244.29 million shares valued at N1.91 billion exchanged in 4,609 deals.
This was against a total of 387.13 million shares worth N3.82 billion traded in 4,700 deals on Friday.
Transcorp topped the activity chart with 40.26 million shares valued at N40.01 billion.
C&I Leasing followed with 26.09 million shares worth N12.26 million, while FCMB Group traded 17.72 million shares valued at N55.72 million.
Oando traded 11.76 million shares valued at N57.24 million, while Sovereign Trust Insurance transacted 8.22 million shares worth N2.19 million. (NAN)
Abuja Banks Comply with CBN Forex Directive, Sell Dollar at N412
In compliance with the new Foreign Exchange (FX) regulation by the Central Bank of Nigeria (CBN), commercial banks in Abuja have set up dedicated teller points for FX transactions in their branches.

The CBN had last week stopped sales of FX through Bureau de Change Operators and announced that foreign exchange would now be sold through commercial banks.
A visit to some commercial banks in Abuja on Monday by correspondent showed that they were in full compliance to the directive.
Checks at Fidelity Bank, Keystone Bank and Zenith Bank, all in the Central Area of Abuja, showed that they all had designated teller points for FX transactions.
At all the banks visited, officials said that the dollar was selling at an official rate of N412.
They said that each traveller was entitled to buy 4000 dollars per quarter for personal travels and 5000 dollar per quarter for business travels.
Speaking after the Monetary Policy Committee (MPC) meeting last Tuesday in Abuja, CBN governor, Godwin Emefiele, said that the ban was necessary because the parallel market had become a conduit for illicit forex flows and graft.
He accused the BDCs of going beyond their mandate of selling 5000 dollars per day, and abusing the forex sector.
After the announcement, the apex bank directed commercial banks to immediately set up teller points in designated branches for the sale of forex.
The apex bank further advised commercial banks to ensure that no customer was turned back or refused forex, provided that documentation and all other requirements were satisfied.
The dollar had increased to N505 from N504 at the black market immediately after CBN's directive.  (NAN)