Djokovic Hoping to Hit Top Form on Clay After Banja Luka Exit
Novak Djokovic was far from his best in his quarter-final defeat to Dusan Lajovic at the Srpska Open.
But the Serb said he was still hopeful of finding his groove on clay before next month's French Open.
Djokovic had dropped just four games across his previous two meetings with compatriot Lajovic.
But the world number one squandered several chances to get past his opponent on Friday, converting just one of 16 breakpoints as he fell to a 6-4 7-6(6) defeat.
The loss is Djokovic's second early exit from a tournament in as many weeks, following his third-round defeat to Lorenzo Musetti at the Monte Carlo Masters last week.
"Lajovic played well. On the other hand, I played much worse than I wanted to," Djokovic told reporters after the defeat in Banja Luka, Bosnia and Herzegovina.
"I cannot win matches against opponents who are this solid on this surface by playing like this.
"I didn't feel well on the court, my legs were slow and my footwork was torpid, many missed shots, totally without direction. I played well at times but I played noticeably under my level."
With Rafa Nadal having skipped a string of clay tournaments due to injury, Djokovic will be looking to build momentum ahead of the French Open where the Serbian will target a 23rd Grand Slam to go ahead of the Spaniard.
The French Open, the second Grand Slam of the season, begins on May 28.
"I hope to get into tip top shape for Roland Garros. I want to play my best tennis there," said Djokovic, who has also been struggling with an elbow injury.
"The conditions are totally different there in comparison with Monte Carlo and Banja Luka. There are still several weeks to practice and play.
"In the previous seasons, I've always had an unsatisfying and slow start on clay and then played much better tennis in the final stages.
"I hope to repeat the same pattern this year." (Reuters/NAN)
Nigeria Badminton Federation President, Orbih Elected Member,  African Badminton Confederation
By Orkula Shaagee, Abuja
The president of the Badminton Federation of Nigeria (BFN), Francis Orbih has been elected as a council member of the Badminton Confederation  Africa (BCA).
His election climaxed activities of the world Badminton Federation (BWF)congress, which held Thursday, in Kualar Lumpur, Malaysia.
Orbih, a Lawyer, had earlier lost in 2021, when he sought for a two-year tenure.
On Thursday, however, he won election for a a four-year tenure, longer than the two-year tenure he unsuccessfully sought in 2021.
In a statement in Abuja, Orbih said with his victory, Nigeria was back in the boardroom where decisions about the administration of the game of badminton in Africa are taken.
"Nigeria will definitely have a better voice and wwould be able to influencing decisions," an obviously joyful Orbih stated.
In the election also, Tukebana Michel Bau of Seychelles retained his post as the BCA President as he was returned unopposed, while Kingsley Mulenga of Zambia, who defeated the incumbent Amine Zobiri of Algeria emerged as the Deputy President.
Botswana's Mpiwa Bosenogile defeated the incumbent, Mrs. Chipo Zumbrani of Zimbabwe to become the Treasurer.
A total of 11 members out of 21 contestants were elected into council. They are include: Odette Assembe Engoulou (Cameron);Rajen Pultoo (MRI); Dr Hesham Fouad Mohamed El Tohamy (EGY); Jeanette Moneoang LESHOTA. (LES); Simon Mugabi (Uganda); Aubin Houndagnon ASSOGBA (BEN); Dro Honore Zolobe (CIV);Francis ORBIH (Nigeria); Mohamed Moncef Zemmouchi (Algeria); Micheal John Noone (South Africa) and Michael Shamsu Mustapha (SLE)
Sports Sector to get N80bn Under National Development Plan – Minister
Minister of Sports and Youth Development, Sunday Dare, says the sports sector will receive N80 billion in the next four years, under the Federal Government's National Development Plan (NDP).
Dare said this in Abuja while receiving the "Outstanding Youth and Sports Minister" award, presented to him by the Executive Board of Nigeria Olympic Committee (NOC), led by its President, Habu Gumel.
The News Agency of Nigeria (NAN) reports that the award was presented to the minister for his contributions to sports development in Nigeria and the Olympic movement.
Dare said that a percentage of the NDP fund for sports sector would go directly to sports federations since they were the main propellers of athletes' success, which had now been attributed to him.
"I salute the resilience of the sports federations. Their sacrifices and work in developing sports in Nigeria deserve commendation.
"In spite of the challenges of funding, they still turn up for international competitions, thereby giving the athletes the needed exposure and training required to compete at the elite level.
"We all know that without these athletes, nothing is possible in sports, while there will be no achievements," he said.
The minister also identified funding as one of the biggest challenges of sports development in Nigeria, a problem, he said that the newly-approved National Sports Industry Policy (NSIP) would alleviate.
"The incentives outlined in the Sports as Business Policy have been approved and will be announced soon.
"The technical committee has put finishing touches to the document and it will become fully operational soon.
"This will drive private sector support for sports and there will be a massive turnaround, as the funding issue will be confronted headlong.
"In the last four years, the sports ministry had moved from being a third tier ministry to being a first tier one.
"Just a few weeks back, the Federal Government approved N2.4 billon for a High Performance Centre to be established inside the Moshood Abiola National Stadium, Abuja.
"Before then, there was the Anti Doping Centre to be established in Nsukka, Enugu State," he said.
Dare commended NOC for offering scholarships to many Nigerian athletes and combining its participation in sports with education.
Earlier, Gumel commended the minister for his numerous achievements, some of which, he said, included: the emergence of the National Sports Industry Policy (NSIP) and the 'Adopt Initiative'.
Other achievements, he said, were the revamping of the Nigeria Professional Football League (NPFL), payment of monthly stipends to the families of departed sports icons as well as provision of financial support to ailing former and active athletes.
According to the NOC president, another remarkable legacy is the delivery of the headquarters and secretariat of Association of National Olympic Committees of Africa (ANOCA) by the federal government.
He recalled that the ANOCA secretariat was inaugurated by the President of International Olympic Committee (IOC), Dr Thomas Bach.
Also speaking, the Permanent Secretary, Federal Ministry of Sports and Youth Development, Alhaji Ismaila Abubakar, thanked the minister for his 'wonderful' performance in office.
Abubakar, while wishing Dare well in his future endeavours, called for stronger cooperation between the ministry and the Olympic family. (NAN)
Head of French Olympic Committee Quits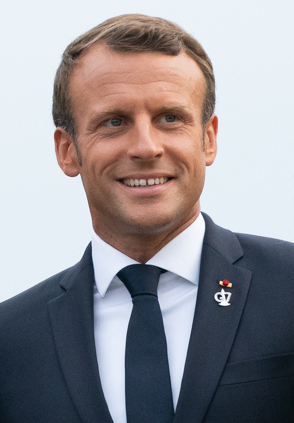 French Olympic Committee chief, Brigitte Henriques, has stepped down, just over a year before the Paris Summer Games begin in late July 2024.
She announced her decision at a board meeting on Thursday, the committee announced.
French media reports said there had been a power struggle within the organisation.