DPR Seals 15 Filling Stations, 2 Gas Plants in Osun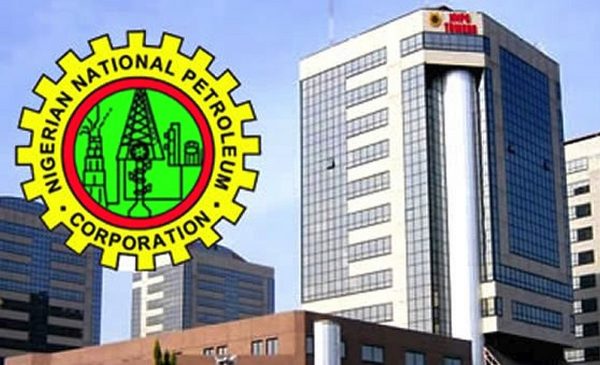 The Department of Petroleum Resources (DPR) yesterday sealed 15 filling stations and two gas plants for noncompliance with global best practices.
DPR's Operations Controller in Osogbo, Mr Ademola Makinde, disclosed this while speaking with newsmen after the department's routine surveillance of filling and gas plants in the state.
Makinde said the exercise was part of the core mandate of DPR to ensure that the people were not shortchanged by petroleum marketers.

He said the exercise would also help check product hoarding and diversion while enforcing sale at the approved pump prices.
Makinde, who noted that 29 filling stations were visited during the exercise, said the sealed filling and gas stations were underdispensing and operating without a valid licence.
" Today,we visited 29 filling stations; while 15 were sealed for underdispensing and operating without a valid licence, seven were not in use.
" Additionally,two gas plants were sealed for offences varying from operating without a valid license to non-compliance with safety standards.
"And one good thing about DPR rules is that there are penalties if you flout them.
"If you are underdispensing to a marginal level, we may require you to go and reset your pump and we will inspect for possible reopening.
" But if there are critical infractions, penalties ranges from N100, 000 to N1 million, N1 million if by chance any marketer tampered with the DPR's official seal, " he said.
Makinde, however, said the department and the petroleum marketers were not enemies but partners in progress.
" To the marketers, I have to emphasise this, we are not enemies but rather we are all partners working for the same goal.
"One of the mandate of DPR is to sustain marketers to grow their businesses, but that can only be done if they cooperate and do not cut corners and sidetrack DPR," Makinde said.
He called on the people to always report any form of sharp practices by petroleum marketers to the department for appropriate action.(NAN).
Oando Grows 2021 Revenue to N722bn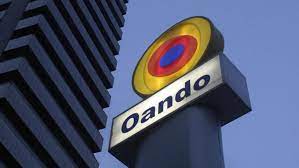 Oando Plc has announced an increase of more than a half in turnover for 2021, according to its unaudited earnings report issued yesterday.
The increase helped the oil driller halt its two-year run of losses that began in 2019, the report showed.
Shares in the company had gained nearly 10 per cent, the upper daily limit allowed by the Nigerian Exchange, as of 10:14 WAT in Lagos after the news hit the market.

But the stock was yet to see any movement in Johannesburg, where it has a secondary listing, as of the time.
A messy shareholder dispute involving an indirect shareholder, Ansbury Investment Inc, had prompted the Securities and Exchange Commission to bar the firm from holding annual general meetings, making it impossible to release its financials for three years until last June.
At the heart of the conflict were loans granted to the shareholder, which forced Oando to make a huge impairment allowance that tipped the company into a loss after tax of N207.1 billion in 2019 and N140.7 billion in 2020.
Revenue for 2021 grew to N722.4 billion from N477.1 billion, while other operating income slowed to N36.7 billion from N43.6 billion as the company recorded a loss on fair value on commodity options in contrast to a gain one year earlier.
Oando earned N112.1 billion from reversal of impairment of financial assets, where a loss in the sum of N62.9 billion was posted a year ago, boosting operating profit.
Finance income expanded by almost fivefold to N44.1 billion, helping cushion the hit of net finance cost on profit.
Pre-tax profit stood at N48.4 billion compared to a loss before tax of N134.3 billion in 2020, while profit for the period came to N34.7 billion relative to a loss after tax of N140.7 billion one year prior.
Earnings-per-share was N3.04 compared to a loss per share of N9.05 in 2020.
"Bullish oil prices throughout the year saw us record a 105% increase in average realized oil sale price whilst a surge in militancy and sabotage across the Niger Delta resulted in a 40% decline in average hydrocarbon production compared to 2020," said CEO Wale Tinubu.
"Despite the challenges, a strong revenue performance, coupled with the refund of a longstanding receivable contributed to a Net Profit of N34.7 billion," he added.
Subsidy Removal'll Increase Fuel Prices to N750 Per Litre – Marketer
Marketers and other groups in the downstream sector of the Nigerian petroleum industry have said that fuel prices in Nigeria may hit N750 per litre as the Nigerian government plans to remove petroleum subsidy.
The marketers made the disclosure at an online workshop titled; "Deregulation of the Nigerian Downstream Sector: The Day After".
The workshop was organised by groups within the petroleum sector, in collaboration with the African Refiners and Distributors Association (ARDA).

The downstream actors, in conjunction with economic policy analysts and relevant government agencies, also outlined strategies and measures that should be deployed to ensure the sustainable removal of petrol subsidy.
In January, Nigeria's Minister of Finance, Zainab Ahmed, said that it will be more appropriate for the government to begin the implementation of its fuel subsidy policy in the second quarter of the year.
The minister noted that the country needs to exit the fuel subsidy regime because it is a very significant contributory factor to revenue loss.
Speaking at the workshop, Chinedu Okoronkwo, the National President of the Independent Petroleum Marketer Association of Nigeria (IPMAN), represented by the association's National Operations Controller, Mike Osatuyi, revealed that the marketers were in support of the government's plan to embark on full deregulation of the downstream sector.
Mr Okoronkwo warned Nigerians to prepare to pay up to N750 for every litre of petrol after the full implementation of the subsidy removal.
He noted that the projected pump price was likely to drop to around N500 if the government encouraged the Central Bank of Nigeria (CBN) to provide foreign exchange for marketers at the official rate.
He urged the government to channel expected savings from subsidy removal to the provision of palliatives for the masses. He, however, advised the government to be alert and sensitive to resentment from Nigerians.
Also speaking, the National President of the Nigerian Association of Road Transport Owners (NARTO), Lawal Othman, said that the full deregulation of the downstream sector and complete removal of petrol subsidy would introduce a mix of opportunities and challenges into the operating environment.
In his goodwill message, Chief Executive Officer of the Nigerian Midstream and Downstream Petroleum Regulatory Authority (NMDPRA), Farouk Ahmed, said the authority would allow a free market-pricing regime to prevail in the petroleum marketing business in the country once the sector was fully deregulated.
Taiwo Oyedele, the fiscal policy partner and Africa tax leader at PwC, urged the government and the regulators to identify potential pitfalls that could trigger resentment from citizens before, during, and after the removal of the petrol subsidy.
Mr Oyedele said deliberate public sensitisation, industry engagement, and collaboration with civil society organisations were needed to aid public buy-in during the implementation of full deregulation by the government.
He added that in the course of implementation of the policies, the government's interpretation of its strategy must be issue-based and not confrontational.
Participants at the workshop included representatives of the African Refiners and Distributors Association (ARDA), Nigerian Midstream and Downstream Petroleum Regulatory Authority (NMDPRA), Major Oil Marketers Association of Nigeria (MOMAN), Depot and Petroleum Products Marketers Association of Nigeria (DAPPMAN), and Independent Petroleum Marketers Association of Nigeria (IPMAN).
Others were NNPC Retail Limited (NRL), Petroleum Retail Outlets Owners Association of Nigeria (PETROAN), Federal Competition and Consumer Protection Commission (FCCPC), PricewaterhouseCoopers (PwC), and CITAC Africa, among others.
NNPC has 1.8bn Litres of Petrol in Stock – Spokesman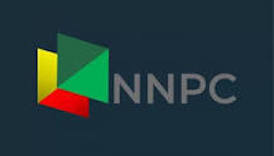 The Nigerian National Petroleum Company Ltd., (NNPC Ltd.) says it has 1.805 billion litres of petrol in stock.
Its spokesman, Malam Garbadeen Muhammad, stated in Abuja on Monday that the volume of petrol in stock would last for 30 days.
He explained that 805.
35 million litres of the product were in depots nationwide, while one billion litres were still inside vessels.

He added that in its efforts to ensure steady supply NNPC Ltd.
placed a robust plan for the supply of petrol from mid-February to March 2023.
"An additional petrol supply of 884 million litres is also expected by Feb.
28.
"For March 2023, a total of 2.
3 billion litres of petrol is expected, while about 2.5 billion litres, equivalent to 42 days sufficiency, will be the closing stock for the month,'' Muhammad stated. (NAN)