Enhancing The Nigeria Customs Service Through Partnerships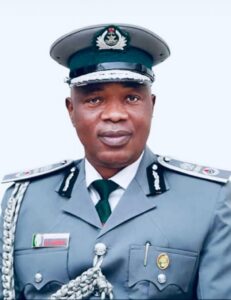 By Mark Longyen
Analysts believe that the Nigeria Customs Service (NCS) is strategic to not only achieving the nation's economic development but also to ensuring national security.
That explains why many stakeholders argue that the Service can be radically enhanced through collaborative engagements and international partnerships.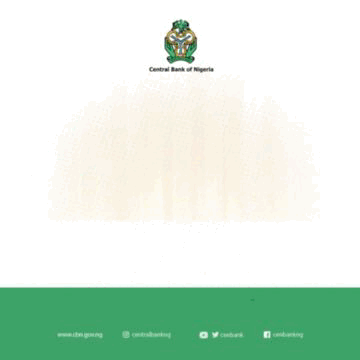 The NCS is tasked with three core mandates, which are: robust revenue generation, suppressing smuggling and trade facilitation.
Going forward, they say, these core mandates can be optimally achieved through deliberate, revolutionary, collaborative engagements with stakeholders, home and abroad, besides leveraging the deployment of cutting-edge technology.
Some solicit stepping up the Service's operations by drastically deepening its existing partnerships with local stakeholders and partners, such as security agencies, government agencies (MDAs), border communities, anti-corruption agencies and the media.
They are of the view that prioritising domestic collaborations and deepening partnerships with international organisations using cutting-edge technologies are critical transformative initiatives that would enhance effectiveness and overall service delivery of the NCS.
Adewale Adeniyi, Ag. Comptroller-General of Customs (CGC), on assumption of office, captured this in his inaugural speech, titled: 'Embracing a New Era of Excellence'.
This, he intends to achieve by engaging with stakeholders, who will be treated as partners, and adopting technology to streamline processes and revolutionise revenue generation.
"As we embark on this new journey, we recognise the need for collaborations and partnerships.
"We value the relationships we have built with our partner government agencies and the private sector. These collaborations have been vital to our adoption of technology as a tool to streamline processes and enhance revenue generation.
"We will strengthen these partnerships and engage with stakeholders through revitalized platforms.
"By promoting dialogue, we can resolve disputes and advance mutually beneficial solutions that lead to more efficient and effective service'', he said.
According to him, NCS will continue to treat its esteemed stakeholders as partners, who have a stake in their success.
"It is crucial for us to recognize the modern realities and challenges to Customs operations. In today's interconnected and technologically advanced world, we face emerging threats that require our utmost attention.
"E-commerce, global supply chains, and transnational criminal networks pose challenges to our role as custodians of trade facilitation and enforcement", he said.
Adeniyi said NCS will adapt to changing landscapes, leverage emerging technologies, intelligence-led operations, and effective risk management strategies.
He added that collaboration with international partners, local law enforcement agencies and other countries' customs administrations are critical to combating illicit trade and securing Nigeria's national interests.
Corroborating Adeniyi's commitment and determination to change the narrative at the Customs, Abdullahi Maiwada, a Chief Superintendent of Customs, and NCS spokesman, says Adeniyi is imbued with the requisite pedigree to change the Service.
Maiwada assured that under Adeniyi's leadership, NCS will be on an "exciting journey" towards enhanced efficiency and unlocked potential.
"Through international collaborations, engagements with the World Customs Organization (WCO), exploration of AI-driven solutions, and strategic discussions, the NCS is pioneering innovative projects that will shape the future of Customs practice in Nigeria.
"The Acting CG has engaged in topical discussions within the global Customs community, advocating for the exploration of AI-driven solutions, including Generative Artificial Intelligence (AI) solutions like ChatGPT and advanced geo-spatial intelligence approaches such as GEOINT.
"The NCS has already established a GEOINT unit, leveraging geospatial data, mapping techniques, and satellite imagery to gain valuable insights for customs operations'', he said.
Maiwada said Adeniyi's engagements with strategic partners are already getting support for the establishment of a Customs Laboratory, which is a significant milestone in enhancing Customs operations and trade facilitation.
Some of the partners are World Customs Organization, WCO, Japan International Cooperation Agency (JICA) and Japan Customs Administration (JCA),World Trade Organization (WTO), UN Conference on Trade and Development (UNCTAD), UN Office on Drugs and Crime (UNODC), World Bank, and IMF
"Amid the current landscape of evolving global trade dynamics, the NCS laboratory will provide comprehensive solutions to address challenges, such as counterfeit goods, smuggling, and non-compliant imports, thereby bolstering revenue generation and ensuring the protection of public health and safety.
"With its advanced analytical capabilities, the laboratory is expected to deliver precise identification, verification and classification of goods.
"This would enable efficient enforcement measures and informed decision-making towards achieving seamless customs operations, trade competitiveness and national economic growth in line with the vision of the President Bola Tinubu-led administration," he said.
Joshua Eze, a stakeholder, for instance, recalls that prior to his elevation, Adeniyi won the exemplary CGC Award for his unprecedented seizing of $8,065,612 million cash at the Murtala Mohammed International Airport, Lagos, in January 2020.
According to him, the new dispensation entails striking a delicate balance between trade facilitation and revenue collection.
He said it offers an opportunity to redefine priorities through collaborative engagements and cutting-edge technology to steer the organization towards the path of efficiency, transparency, and modernisation.
"The new Nigeria Customs Service envisioned by the new helmsman needs collaboration and stakeholder engagement.
"Therefore, the new Comptroller-General must actively engage and collaborate with other government agencies, the private sector, international organisations, and regional trade bodies.
"It is expected that CGC Adeniyi will recognise the need to re-balance the priorities of the NCS, placing emphasis on trade facilitation alongside revenue generation.
"He should focus on optimising Customs processes, embracing technology, and streamlining procedures to facilitate legitimate trade flows, while revenue collection remains crucial," he said.
Leonard Ogamba, President of Shippers' Association, Lagos, blamed wrong policies over the years for trade facilitation challenges in the country.
He therefore argued that the success of NCS under Adeniyi would depend largely on whether or not the new Customs boss would do things differently.
He urged the new Customs boss and the entire NCS management to collaborate with domestic and international partners, and operate within the confines of domesticated international conventions.
Frank Ogunojemite, President, Africa Association of Professional Freight Forwarders and Logistics in Nigeria, (APFFLON), describes Adeniyi's appointment as a "rebirth" of the NCS.
He identified modernisation as key to achieving trade facilitation, and agrees with other observers on the need for constructive engagements and collaborations with local and international partners towards attaining a robust Customs Service.
"The modernisation of Customs is very important as this is one of the several factors that will increase trade facilitation, and until we get those things right, we will still not be able to take our place in the comity of maritime nations," he said.
Ogunojemite also advised that NCS under Adeniyi should engage domestic and foreign stakeholders, such as customs brokers and stakeholders, professional bodies and leaders of thought in the Service's operations.
Similarly, collaborations and engagements with stakeholders by the NCS under the new dispensation is mandatory for it to attain optimal operational success.
This is the position canvassed by Dr Kayode Farinto, Acting President, Association of Nigerian Licensed Customs (ANLCA.
He said that Adeniyi, being a career officer, must ensure that he is always accessible and regularly engages critical stakeholders in line with the WCO 2013 Handbook.
The document mandates every Customs formation to collaborate with Customs brokers and stakeholders.
Yusuf Malanta, a former Comptroller, Apapa Area Command, NCS, explains that collaboration with other MDAs plays a great role in the high revenue haul.
He, therefore, underscores the role of interagency collaboration in boosting revenue generation, particularly against the backdrop of an unprecedented revenue generation of over N1 trillion by the Command under him in 2022.
Interestingly, the CGC is getting positive feedback from leading stakeholders.
The Accountant General of the Federation, Dr Oluwatoyin Madein, expressed her readiness to collaborate with NCS to increase revenue generation, when the CGC visited her recently.
Madein pledged to collaborate with the NCS and other federal government revenue generating MDAs, by establishing a robust working relationship with them.
The new Customs boss also recognises the place of border communities in the efficiency of the Service.
"One fair commitment I will like to give to you is that we will do better in recruitment from people in border communities because we believe that they are stakeholders.
"Customs-border community relationship is stronger when you know that you have your sons and daughters in the NCS.
"We are also not unmindful that where we have this kind of critical operations, we should also be talking about the kind of corporate social responsibility programmes that we are going to be doing," Adeniyi said during a visit to border communities.
In line with its commitment to collaborative engagements to enhance its operations for effective service delivery, the NCS has also identified the media as an indispensable partner in progress by seeking collaboration with the Nigeria Union of Journalists, NUJ.
The CGC, who made the pledge at a recent award ceremony of the NUJ in Lagos, explained that such a partnership was necessary because the media informs and educates the public on Customs' operations.
"The Service requires the support and guidance of the media to consolidate the progress made in trade facilitation and revenue collection aspects of its mandate.
"Smuggling activities, for instance, can be curtailed to a large extent through partnership with the media," he said.
As Adeniyi marks his first 100 days in office, stakeholders are of the view that NCS should scale up its local inter-agency collaborative engagements and international partnerships leveraging technologies to achieve its core mandates. (NANFeatures)
CBN's Monetary Policy Committee Meeting and the Frenzy?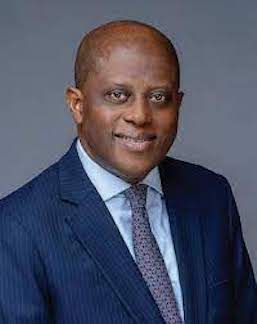 By Ademola Oyetunji
The atmosphere in the Nigeria's financial sector is in a state of frenzy. Stakeholders are befuddled on why the apex bank's monetary policy committee have not met. This is because the CBN had twice postponed the meeting under the leadership of its new Governor.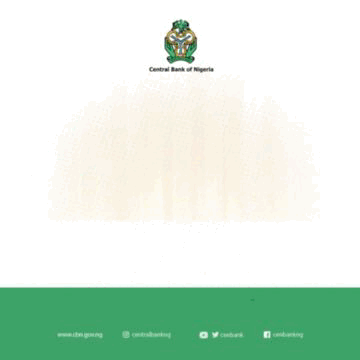 The first postponement scheduled to hold shortly after the appointment of Mr.
Cardoso and his four deputy governors, was obviously put on hold to enable them settle down. The reason could also be that the new management team needs time to study and digest President Tinubu's 8-point agenda and current trends in the financial system to align them with his vision.
Mr. Cardoso at the NASS screening had promised to ensure the independence of CBN. He also pledged to ensure that the CBN under his watch will play its role as a catalyst for growth, and adviser to the government. He said "his-CBN" will shy away from interloping responsibilities.
It is also a common knowledge that President Tinubu had ordered a clean house of the Bank believed to have veered of its mandate under the immediate past governor.
It is also a public knowledge and concern that the Naira has been under attack by speculators and rent seekers, a chronic headache for the Bank's new helmsmen. Forex illiquidity has also become malignant. Thus, convening the MPC meetings amidst these challenges may not be an immediate priority, rather they have been unobtrusively addressing and stabilizing the financial sector. The gains of these efforts are visible, though the parallel market is still chaotic.
The postponement of what was supposed to be its last meeting for the year further heightens the palpable fear and uncertainties of the consequences of the MPC not meeting. Stakeholders' fear cannot be dismissed as Nigerians battle economic hardship, rising food inflation and unbridled Naira depreciation.
However, the CBN Act 2007 section 12 saddles the Committee to ensure price stability and support economic policy of the federal government. The Committee consists of the Governor as the chairman, the four deputy governors, two members of Board of Directors, two members appointed by the Governor, and two members appointed by the President to formulate monetary and credit policy.
It is the highest policy making organ of the Bank responsible for reviewing economic and financial conditions in the economy. It also determines the appropriateness of policy applications in short to medium term, and regularly reviews Bank's monetary policy framework, and adopt changes when necessary.
The Act mandates the Committee to communicate monetary and financial policy decisions effectively to the public and must ensure the credibility of the model of transmission mechanism of monetary policy. It is to meet bi-monthly, except otherwise (as it is the case presently) or on emergency.
Until the appointment of the present CBN Governor, the Committee had met four times under the last dispensation. It is also a public knowledge that boards of federal parastatals and agencies were dissolved by the President with many yet to be reconstituted. The CBN board is one of those dissolved and yet to be reconstituted, neither is it a public knowledge that the President has nominated his two candidates.
Hence, the Bank presently does not have the required number to form a quorum, nor the Governor and his deputies have the constitutional mandate to overtly make certain monetary policy decisions without the approval of the Board.
The concern by the public is normal, particularly the way economic saboteurs have been attacking the Naira and manipulating the parallel forex exchange market. The concern is also noted considering the latest inflationary figure, 27.33%, released by the National Bureau of Statistics (NBS).
But to allay the fears of the public, the Bank's spokesman, Dr. Isa Abdulmumin had on the eve of the scheduled September MPC meeting issued a press statement to announce its postponement. He regretted any inconvenience the change in date may have caused the Bank's publics.
The hullabaloo over non-holding of the meetings may have been misplaced but expected. And with Nigeria's current economic reality, it behooves the economic managers to be strategic in meeting economic saboteurs at their wits ends.
Notable economists and financial technocrats have entertained worries over continuous postponement of the organ's meeting. They believed it may further heighten economic uncertainties. Mr. Boluwafemi Agboladun, a chartered accountant, expressed fears that the silence from the Bank amidst economic turbulence is unsettling as no concrete reason was given for not holding the meetings.
He was however quick to add that the strategy adopted so far by the new management of the Bank is yielding positive dividend. There is stability in the forex market, and Naira exchange rate is no longer volatile. The strategic management adopted by the CBN so far, he noted, is commendable, making currency peddler unsure of what next is coming out from the Bank.
Agboladun also felt that the new CBN Governor may have decided to start the new year with his own monetary policy calendar after he would have gotten a clear heads-on of the fiscal direction to align it with his monetary policy philosophy. He stressed that, it is better for the CBN and the government to have a clear distinction in roles, unlike the muddled and overlapped responsibilities witnessed in the last administration.
Feranmi Deepak, a public commentator, was not surprised that the meeting, though statutory, has suffered two postponements. He was only worried that the outcome of the meetings would have avail the public of the monetary policy direction of Mr. Cardoso, as it would have road mapped investment decisions by local and foreign investors.
The CBN, he observed, may also be taking its time coming out with its agenda. This, he noted, may be due to the ongoing economic diplomacy drive of the President who has been unrelenting in his travels, marketing Nigeria. Therefore, the CBN, he said, "may be collating all he has been saying to the investing community to develop its monetary policy roadmap as government banker and advisor".
He was optimistic that the MPC meeting would assume its normal mode next year, when probably the President in his wisdom would have reconstituted the bank's board to allow for normalcy in its calendar and restore stability in the financial sector.
*Ademola Oyetunji writes fro
Nigeria-Saudi Oil Pact, Triumph for Technological Progress – FG
The Federal Government has signed a Memorandum of Understanding (MoU) with Saudi Arabia to establish a robust framework for collaboration between the two nations in the oil and gas sector.
The MoU aims at promoting collaboration, information exchange and technology transfer, thereby creating a conducive environment for a mutually beneficial partnership.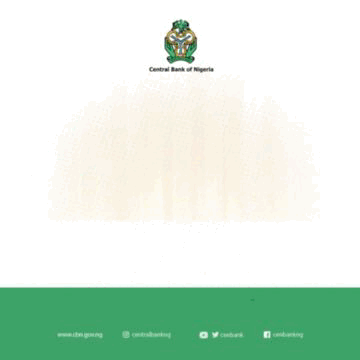 The Federal Government, represented by the Minister for State Petroleum Resources (Oil), Sen.
Heineken Lokpobiri and the Government of the Kingdom of Saudi Arabia, led by its Energy Minister, Prince Abdulaziz bin Salman signed the MoU in Saudi Arabia.
In a statement on Thursday by his Special Assistant, Media and Communication, Nneamaka Okafor, Lokpobiri said the MoU showed a significant stride towards fortifying bilateral ties and advancing mutual interests.
According to the minister, the MoU which is a testament to the shared commitment to fostering cooperation is aimed at facilitating technological exchange.
"One of the primary benefits anticipated from this landmark agreement is the facilitation of technological exchange.
"With Saudi Arabia boasting advanced technologies in oil and gas exploration and production, Nigeria stands to gain significantly from this knowledge transfer.
"The exchange of technical expertise is poised to elevate the efficiency and effectiveness of Nigeria's energy operations, ultimately contributing to increased production levels and global competitiveness," he said.
According to him, this crucial national assignment aligns seamlessly with the Ministry of Petroleum Resources' overarching objective of elevating production standards and technological advancements within Nigeria's energy sector.
Prince Abdulaziz bin Salman, who signed on behalf of the Kingdom of Saudi Arabia, expressed optimism about the far-reaching impacts this strategic alliance would have on both countries' energy landscapes.
The MoU is expected to attract substantial foreign direct investment into Nigeria's oil and gas sector.
Saudi Arabia, being a key player in the global energy market, holds the potential to channel significant investments into Nigeria, thereby stimulating economic growth, job creation and infrastructural development.
According to the MoU, the influx of capital will not only bolster the petroleum industry but also have a cascading effect on various sectors of the economy, contributing to Nigeria's overall economic prosperity.
It said both nations have agreed to work together on adopting and implementing best practices in environmental conservation, ensuring that oil and gas activities are conducted in an eco-friendly manner.
This reflects a shared vision for a greener and more sustainable energy industry, aligning with global efforts to address climate change and promote cleaner energy alternatives.
For the people of Nigeria, this MoU holds the promise of a brighter and more prosperous future. The anticipated increase in production levels will not only secure a more reliable energy supply but also contribute to reducing dependency on imports.
This, in turn, is expected to stabilise fuel prices and enhance energy security, providing tangible benefits to Nigerian households and businesses alike.
Ecobank Group Champions Intra-African Trade Growth at IATF 2023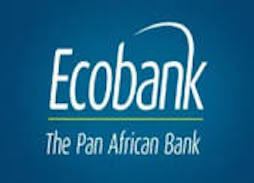 Ecobank Group, the leading pan-African banking Group, sponsors the Intra-African Trade Fair 2023 (IATF 2023), the continent's premier trade and investment event, which is taking place from 9-15 November 2021, in Cairo, Egypt with the theme, "Connecting African Markets".
The event will provide a springboard platform for businesses to grow their intra-African trade and investments across the continent's single market of 1.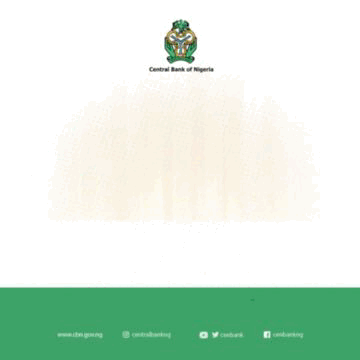 4 billion people created by the African Continental Free Trade Area (AfCFTA). IATF 2023 is expected to attract over 1,600 exhibitors showcasing their goods and services, over 35,000 attendees, to result in US$43 billion of trade and investment deals being agreed, and to accelerate Africa's commercial and economic growth and development, which is aligned to Ecobank's core mission.
Eric Odhiambo, Group Executive, Corporate and Investment Banking, Ecobank Group, said: "IATF provides Africa's businesses with unrivalled opportunities to network, connect and sign contracts with buyers and sellers from across the continent.
With our comprehensive suite of banking products, services, solutions and our established digital platform, which facilitates seamless payments and collections across our 35 countries of presence in Africa, Ecobank is positioned as the 'go to' bank for payments and trade. To further support businesses to grow and succeed we have also put in place a range of initiatives which include the game changing Ecobank Single Market Trade Hub, which connects importers and exporters across Africa."
The Ecobank Single Market Trade Hub is a cutting-edge digital platform, which serves as an exchange and information repository, designed to respond to the evolving trading needs of SMEs and corporates within Africa's single market.
The Trade Hub reduces the asymmetry in trade information and leverages Ecobank's wide client base, through its network advantage given its presence in 35 African markets. With already more than 2,000 customers onboarded on the platform, the Trade Hub offers the following essential features and services:
MyTradeHub: An online match-making platform, enabling importers and exporters to create their company profiles, exhibit their goods and services, and connect with buyers and suppliers throughout Africa.
AfCFTA expertise: A valuable repository of knowledge and information on the African Continental Free Trade Area, to help SMEs and corporates to familiarise themselves with the single market and ways to expand their trade into new African markets.
Trade and Payment Solutions: A gateway to Ecobank's full range of products and digital solutions, including trade finance and services, cash management solutions, domestic and cross-border payments and collections, investment banking, Capex financing, and more.
Ecobank's additional solutions to facilitate intra-African trade include RapidCollect, which enables businesses to collect payments instantly and at low cost from their customers in 33 countries, whilst only needing one single account in their home country; and assisting businesses to gain an online presence and develop a free website through Google My Business Platform.