Entrepreneur Preaches Positive Mentality as key to Rising Above Challenges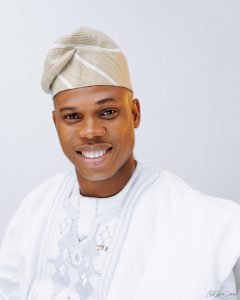 Mr Oyakhilome Bello, an entrepreneur and social media influencer, said that having a positive mentality was critical to rising above challenges and to be successful in life.
Bello, a U.S. based Nigerian politician and a philanthropist, said this during an interview with the press on Sunday in Abuja.
Bello spoke on Nigerian youths and the way forward.
The entrepreneur said he understood the present condition and position of youths in the country, adding that the youth didn't need to be overwhelmed by the current Nigeria situation.
He added that they could rise above challenges with confidence and a positive spirit.
Bello noted that the submission was based on his life story, having gone through various struggle in the country such as passing through Yaba College of Technology and later proceeded to studying at Georgia Piedmont Technical College in the U.
S. before eventually becoming owner of businesses.
He listed some of his business empire to include Havilah Holdings inc., I believe World and WealthPower integrated Tradings Nig Ltd.
Bello said waiting for government or a white collar job should not be the answer, saying that "youths can always break even with the right attitude and a positive business mind-set,".
"Some of us are destined to learn the hard way in life while others will follow the path way of experienced people not to make their exact mistakes.
"But either way it goes, we tend to look back and reflect in the future. Some of us are thankful and some wish we could have done differently.
"My philosophy for life is that nothing will come to you unless you go get it with a positive mind set," he said.
Talking about his failures and success in life, Bello said determination was the key to greatness and greatness was achievable by all.
He said his life became a reality of how he pictured it from his positive confession and thinking, adding that every youth could make it if they believed in themselves and worked their vision.
He said with one of his establishment – I Believe World – an Atlanta based non-profit charity created in 2017, he was inspired to believe that the actions of one person had the potential to spark a movement.
According to him, it is movement created by engaged citizens that can lead to transformative change in a society.
"I believe that people need better, smarter and more effective ways to enact a change and they need greater faith that their voice will make a difference," he said.
He said through I Believe World, he was able to provide the resources and platform to inspire and empower people by engaging the community and bringing inspiration.
According to him, the organisation uses stories of triumph that shows how acts of generosity and beauty can improve lives.
Bello said through the organisation, he had empowered the less previleged in the society, including giving scholarships.
"I Believe World finds effective ways to help people survive and be able to thrive within their community, inspiring and encouraging them with my story for them to see that they can rise above odds.
"This is where purpose comes in, simply put, having a sense of purpose in your life means that you feel that you're worthy and will make positive contributions to the world.
"I Believe World empowers people to take charge, helping people to believe in themselves, showing them that we want them to succeed.
"Let them know we are expecting them to succeed and telling them often that we are confident they are going to make it," he said.
He added that the organisation was dedicated to supporting positive life changes spiritually, financially, physically and technologically.
He expressed optimism that his work in the community and through his website:
http://www.oyakhilomebello.com
would bring truth in uncertain times and lead to brighter futures for everyone.
"We are changing lives, we are teaching and guiding others through inspiration and motivation, using our platform to liberate all," he said.
Bello added that it was the responsibility of all to change the world and make it a better place to live in.(NAN)
Gov. Bago Inspects Site of Demolished Police Station in Niger

Gov. Umaru Bago of Niger, on Thursday inspected the site of a police station demolished by the state government in Chanchaga, Minna.
The governor had on May 29, during his inaugural speech, announced that the police station was built on major water pipeline disrupting supply of water in Minna metropolis.
Bago, who was represented by his deputy, Mr Yakubu Garba, said the structure was disrupting adequate water supply to residents, adding that there was the need to demolish the structure to pave way for free water supply.
He noted that demolishing the police station was part of government's efforts to ensure that metropolitan towns enjoy supply of potable water.
(NAN)
Council Chairman Imposes Dusk-to-dawn Curfew on 3 Communities in Ebonyi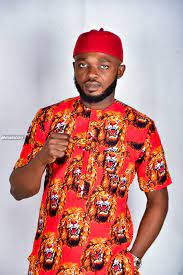 Chairman of Ohaozara Local Government Area of Ebonyi, Mr Chinonso Ajah has imposed a dusk- to-dawn curfew on three communities in the council area.
Ajah stated in Abakaliki on Thursday that the decision followed recurring restiveness in the communities.
He listed the communities as Ọkpọsị, Ugwulangwu and Uburu, the hometown of immediate past Gov.
David Umahi.
The curfew which is intended to check the restiveness, takes effect from 6 p.
m. on Thursday till further notice, he added.
"All forms of movements including activities of motorcyclists and commercial tricycle operators within the areas have been outlawed.
"The people are advised to adhere to this directive to avoid further threat to peace in the council area,'' Ajah stressed.
He advised traditional and religious leaders as well as town union executives to sensitise their subjects on the need to comply with the curfew.
"This is because, violators will be dealt with severely,'' the council chairman stated. (NAN) (www.nannews.ng)
Panic in Anambra Assembly as Armed Men Try to Whisk Away Member-elect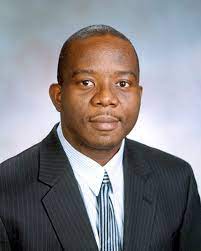 There was panic at the Anambra State House of Assembly as four armed men, suspected to be operatives of the Directorate of Security Services (DSS), tried to whisk away member-elect for Nnewi North constituency, Mr Onyekachukwu Ike.
The armed men drove into the Assembly complex in three vehicles and grabbed the member-elect after he participated in a valedictory thanksgiving mass for the seventh Assembly.
They forced the member-elect into their vehicle and were trying to drive out of the Assembly complex when security personnel quickly locked the exit gate.
The Acting Clerk of the Assembly, Mrs Esther Aneto, and other senior staff lamented that the suspected DSS operatives did not inform them or even the Police personnel at the Assembly before trying to whisk Ike away.
One of the suspected DSS operatives, however, explained that they had a court order to arrest the member-elect.
It took the intervention of the Speaker, Dr Uche Okafor, and the Deputy Governor, Dr Onyeka Ibezim, who came to represent the Governor at the Valedictory session of the seventh Assembly, before the member-elect was released. (NAN)